Jenny Hartin of The Cookbook Junkies and Eat Your Books shares the baked green olive chicken recipe from Ripe Recipes – Four Seasons of Fresh Cooking.
Ripe Recipes – Four Seasons of Fresh Cooking by Angela Redfern proves that fresh, seasonal cooking can still be crave-worthy and decadent. Redfern opened the doors of the Ripe Delicatessen in New Zealand in 2001 and has been serving satisfied customers ever since. This title is one of two collections of recipes from the popular deli.
Full color photographs and illustrations fill this book, along with recipes that are both approachable and simple to whip up, while also sharing dishes that can satisfy a hungry crowd for Sunday dinner. Organized by season – recipes are provided for fresh ingredients that are available during those months. Cheesy Shortbread; Pea, Mint & Feta Fritters and various pesto and tapenade recipes open the book in the Antipasto chapter. The monthly chapters begin thereafter with June and July offering fresh salads utilizing summer vegetables along with a few desserts for good measure.
August and September serve up dishes that take advantage of the herb garden and include Go Go Chicken; Fennel, Watercress & Pomegranate and Chilli Prawn Spaghetti. Thai Chicken Noodle Cakes; George's Roast Banana Cheesecake; and Pear & Date Chutney are a few examples from October and November. December and January share the warming comforts of the holidays with Savory Cheese Scones; Jerusalem Artichoke Soup and Hot Chocolate Mousse Pudding. Citrus recipes are abundant in February and March with Orange and Almond Cake; the famous Ripe Bread & Butter Puddings and Lemon Honey. Smoothies; Brioche; Asparagus Tart; and Chicken Marbella fill in April and May. Redfern finishes off the book with The Dressing Room and her How To's and Top Tips.
I am really quite taken with this book – in fact – so much so I'm going to order hardcover versions of both Redfern's titles when they are re-released in June. I love the variety and uniqueness of what is offered in Ripe Recipes and look forward to trying many of the recipes which are big on flavor and definitely not the same-old, same-old.
For this review, I made the Baked Green Olive Chicken which was easy to bring together and was flavorful and comforting without my exerting much effort. I am not a fan of olives but I enjoyed the flavor they imparted into the sauce – we won't mention to Redfern that I flicked the olives to the side.
As you may know, I am the Cookbook Promotions Manager for Eat Your Books, a website that assists cookbook lovers in keeping track of their cookbooks and the recipes they use. Eat Your Books is offering a special discount to Sunday Supper members and readers. Sign up using the code SSM17 to receive a free three-month trial to our service. In addition to the services we provide, we have dozens of cookbook giveaways as well. You don't need to be a paid member to enter our giveaways.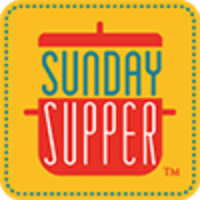 The Sunday Supper Movement is committed to bringing our readers delicious recipes that encourage them to gather and eat together around the family table. Search for your favorite ingredients on our Sunday Supper website. Also check out the Sunday Supper Pinterest boards for plenty more ideas and inspiration.
Sign up for our newsletter to get FREE Sunday Supper recipes delivered right to your inbox!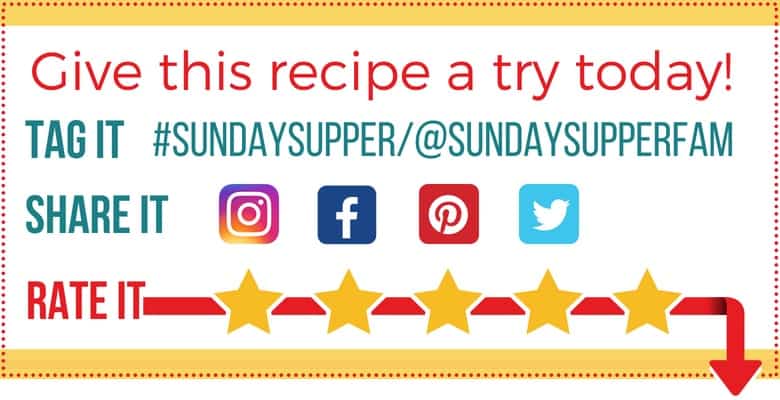 Baked Green Olive Chicken
An ideal dish to complement many of the salads in this book. Alternatively, serve with a creamy polenta and some vegetables for a delicious evening meal.
Ingredients
6

chicken breasts

skin on

1

whole

lemon

cut into 4 chunks

1

whole

lemon

sliced thinly with skin on

1

cup

large green olives

165g

11/2

cups

chicken stock

375ml

1

teaspoon

salt

Freshly ground black pepper
For the marinade
1

bulb

garlic

peeled and roughly chopped

1

teaspoon

fennel seeds

1

teaspoon

cumin seeds

1

teaspoon

coriander seeds

2

tablespoons

white wine vinegar

2

tablespoons

olive oil

1/2

cup

white wine

125ml
Instructions
To prepare the marinade: Combine the garlic, seeds, white wine vinegar, olive oil, and white wine in a bowl.

Coat the chicken in the marinade and leave covered in the fridge for a minimum of 2 hours.

Preheat oven to 350°F.

Place a large frying pan over a high heat. Pan fry the marinated chicken for 2–3 minutes each side.

Lay the partly cooked chicken in a deep sided roasting dish with the remaining marinade, preserved lemon, sliced fresh lemon, green olives, and chicken stock. Season with 1 teaspoon salt and some freshly ground black pepper.

Cook for 30 minutes. Test the chicken by slicing through the thickest part. If cooked, the juices will run clear. Return to the oven for further cooking if juices are pink.

Place the chicken on a serving platter. Pour the cooking juices into a saucepan. Reduce the liquid over a high heat for 1–2 minutes or until the juices have slightly thickened. Pour the sauce over the chicken to serve.
Recipe Notes
Recipe ©Angela Redfern. Published courtesy of Cedar Fort.
Nutrition Facts
Baked Green Olive Chicken
Amount Per Serving
Calories 431
Calories from Fat 144
% Daily Value*
Total Fat 16g 25%
Cholesterol 151mg 50%
Sodium 1316mg 55%
Potassium 1096mg 31%
Total Carbohydrates 9g 3%
Protein 53g 106%
* Percent Daily Values are based on a 2000 calorie diet.
Editor's note: This recipe is printed courtesy of the publisher. The author of this review received a copy of the cookbook, Ripe Recipes – Four Seasons of Fresh Cooking. No other compensation was received from the publisher. Links to the book are affiliate links.
Love chicken? Check out these Sunday Supper Recipes: