Sunday Supper is always looking for new contributors! If you are a food blogger, food writer or recipe creator familiar with food photography and copywriting, we are interested in having you contribute to our website.
Our mission is to bring Sunday Supper back around the dinner table by sharing easy weeknight family dinner menu ideas and Sunday dinner recipes. We want our recipes to be tried-and-true meals the whole family will love. Some of our most popular recipes are our classic Beef Chuck Roast and Gluten Free Au Gratin Potatoes.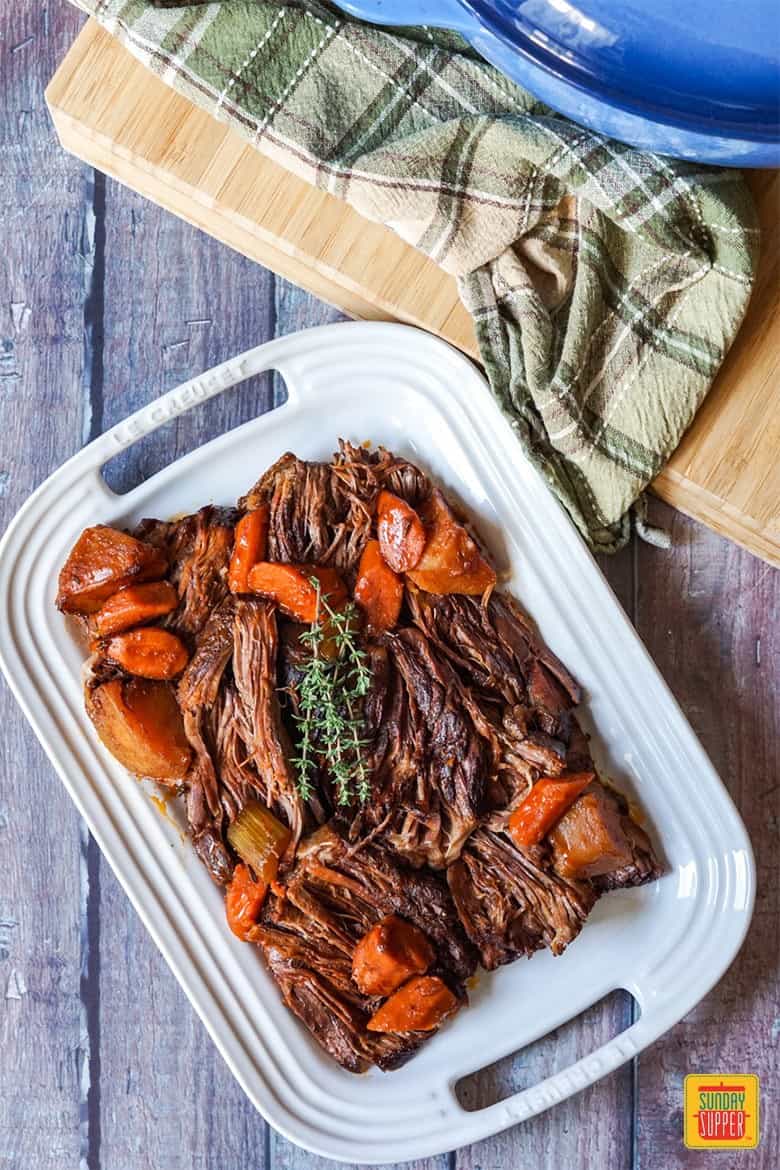 Sunday Supper is always looking for talented recipe creators of all kinds, whether you prefer…
Baking
Grilling
Stovetop cooking
Dietary cooking (e.g. keto recipes or a gluten free diet plan)
…or trendy cooking like instant pot dinners, air fryer meals, or slow cooker dishes. We are interested in working with food bloggers of all kinds! Working as a Sunday Supper contributor requires knowledge of freelance food writing and experience as a food photographer, whether you are a professional or home chef.
Paid Contributions
Our contributors are important to us. Sunday Supper contributors build custom author boxes on the website with links back to their own website and social media pages. They are tagged when Sunday Supper shares their recipes on social media, and may even include links to recipes on their own website in the posts they contribute. All Sunday Supper contributors are paid for their recipe contributions.
Learn SEO
Sunday Supper is constantly following Google updates and SEO best practices. We work with our contributors on content curated to be SEO-friendly, and aim to keep them up to date on the latest changes via the content we request. We want your contributions to Sunday Supper to benefit you and your website, too!
Recipe Syndication
All contributed recipes may be syndicated to the contributor's website no less than two weeks after their publication date on Sunday Supper. Syndicated recipes require the appropriate links in Yoast and in a disclosure provided our post guidelines, which are sent to all new contributors to review.
Overseas Contributors
We would love to work with you if you are overseas! International contributors are paid via PayPal.
How to Become a Recipe Creator
If you are interested in becoming a member of the Sunday Supper family as a recipe creator, please fill out this form: Sunday Supper Contributor Application. Information provided on this form will not be shared with anyone.
Once you have filled out the form above, please fill out the following form to contact us and let us know you have submitted your application! We look forward to hearing from you.