Make this holiday season even more special by hosting a Cookie Swap! We put together a list of cookies that are the Best Easy Cookie Recipes for a Cookie Swap, including gourmet cookies like Orange Cardamom Cookies and unique favorites like Mexican chocolate cookies. You will want to try every cookie on this list!
Get in the holiday baking spirit with these easy cookie recipes with few ingredients! Every single cookie on this list is easy-to-make and delicious. Whether you're throwing a cookie exchange party or you just need a few new ideas to bake up this year, you will find what you need on this list.
Each one of these delicious cookie recipes make amazing Christmas baking gifts, too!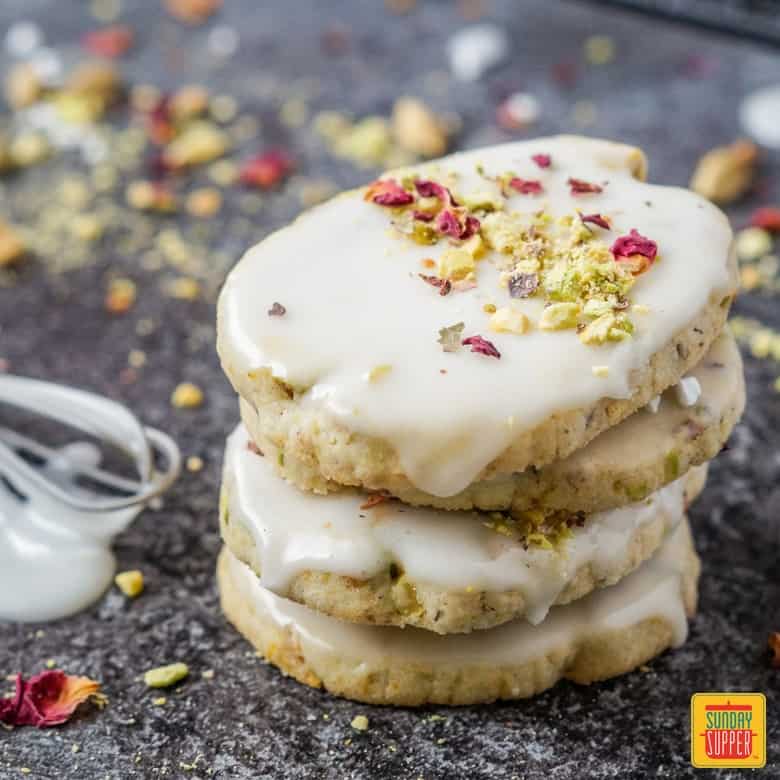 What is a cookie exchange?
Cookie exchange parties, also known as cookie swaps, are typically a holiday season party where each guest brings a cookie to exchange! Everyone bakes and brings in their favorite cookie recipe to trade.
Hosting (or attending!) a cookie swap party is a lot of fun! They are a great way to try delicious homemade cookies and leave with an assortment you can enjoy all season long.
There are plenty of reasons you may want to host a cookie exchange party. Here are a few to get the ball rolling:
It's fun for everyone: What could be better than getting to sample cookies friends and family baked? Cookie exchanges are fun for everyone involved for all of the love that gets put into them.
It's a great way to get baking for the holidays: Baking for other people is always more rewarding than baking simply for yourself!
Plan less, enjoy more: One of the best things about a cookie swap party is that you do not have to plan as much as you do for other holiday parties. It's like a potluck– every guest contributes!
Discover new favorite recipes: You never know when you'll find that perfect cookie recipe! Cookie exchange parties are a great way to sample tons of different cookies. Who knows? You might just find a new favorite!
How does a cookie exchange work?
Cookie exchange rules are fairly straightforward, once you get to planning for one. They work like any holiday party, with a little less prep work.
If you're planning on hosting one, here's what you need to do:
Make a guest list: As with any party, a cookie exchange starts with a guest list. Figure out who you're going to invite. Can they bake?
Create invitations: Get your invitations ready! Something cookie and holiday-themed is perfect for cookie swap parties.
Put together a plan: Do you want your guests to make specific cookies, or should it be a surprise? You might want to set guidelines so each cookie is different or following a theme.
Decorate!: Decorating for a cookie swap is just as important as it is with any other party. Clear off a large enough table to arrange all of your guests' cookies.
Offer snacks: Try our Fancy Finger Food and Winter Cocktail Recipes (including an amazing Caramel Apple Sangria) for your cookie swap. If you want to keep it light, these Holiday Salads are a great choice, too. Everyone will appreciate having something savory to snack on while they swap cookies!
Package it up: The point of a cookie exchange is to bring cookies home with you, so make sure your guests have a way to do just that! Holiday baggies are a great choice.
The Best Easy Cookie Recipes for the Holidays
Finally, here are our favorite cookie exchange ideas! This list of cookies includes all of our favorite holiday cookie recipes, from classics like easy chocolate chip cookies to new favorite gourmet cookies like orange cardamom cookies or Mexican chocolate cookies.
These are all easy cookie recipes with few ingredients that are perfect for a cookie swap party or simply as a part of your regular holiday baking plans!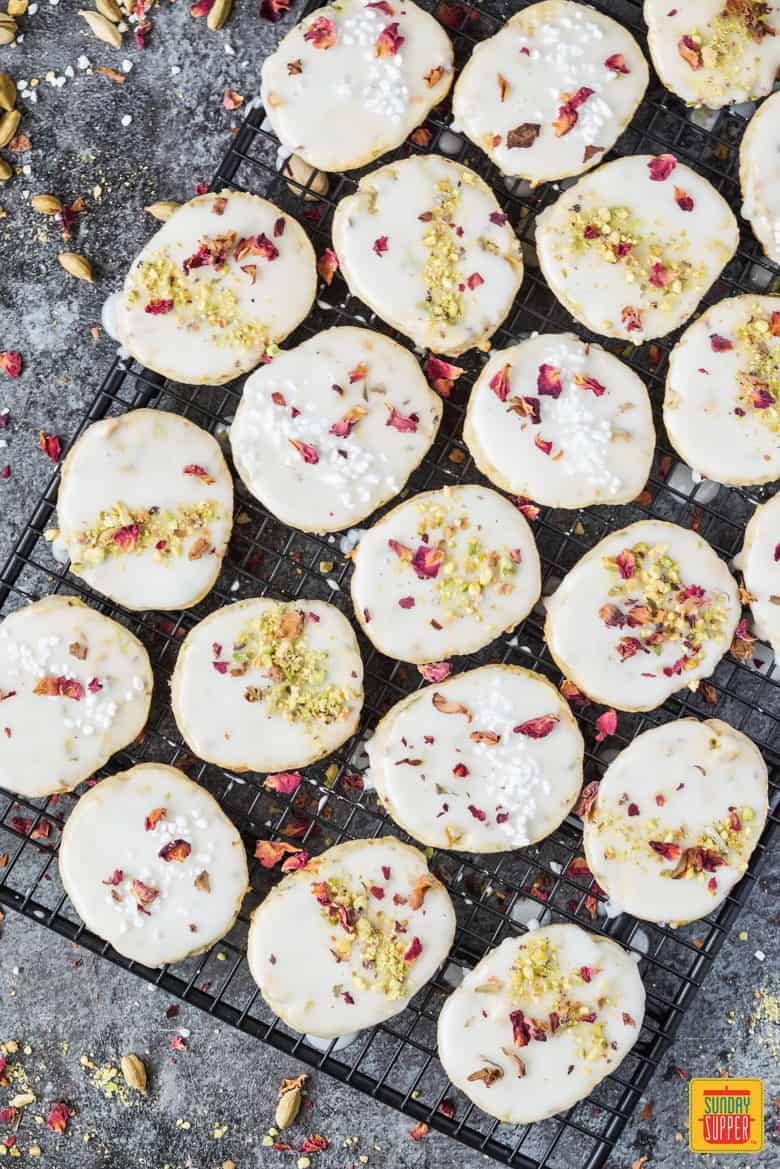 Orange Cardamom Cookies
Impress everyone with a batch of these gourmet cookies! Orange Cardamom Cookies are elegant, beautiful, and so tasty. This is an easy shortbread cookie recipe, complete with pistachios and a light sugary glaze. These are floral, nutty cookies everyone will enjoy!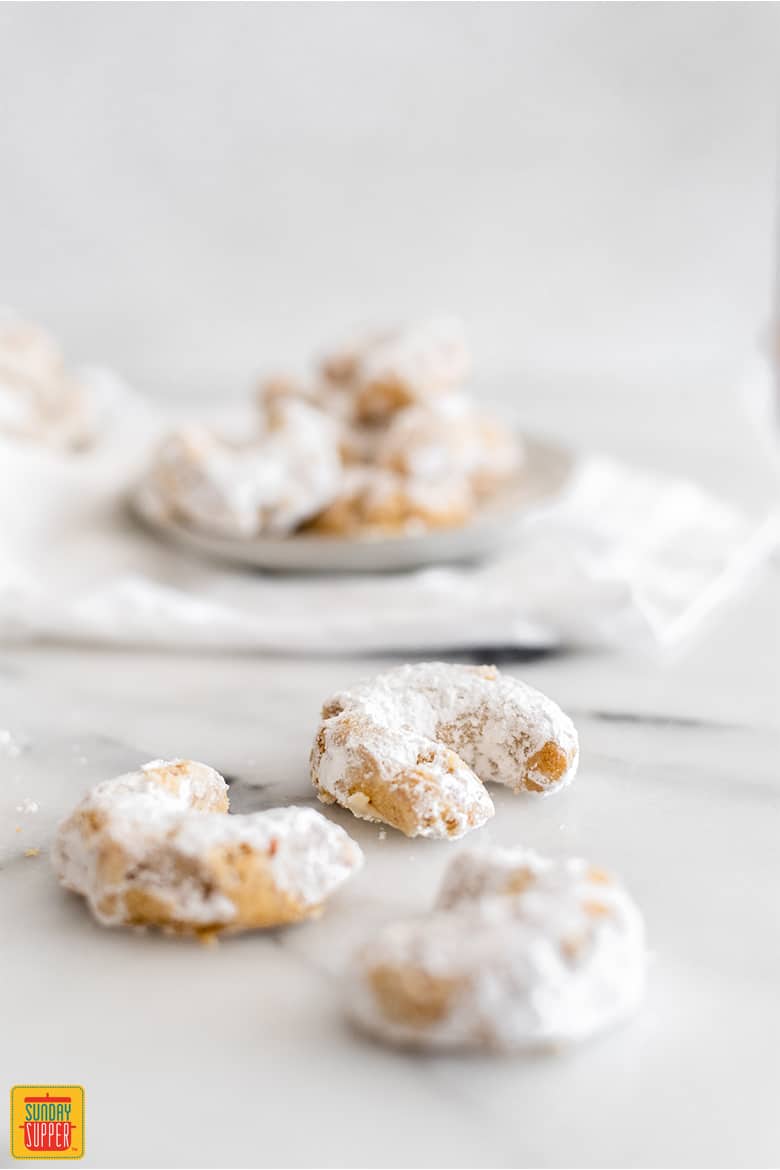 Kourabiedes (Greek Wedding Cookies)
Decadent, melt-in-your-mouth Kourabiedes (Greek Wedding Cookies) should be on your must-bake list this holiday season! These buttery, sugar-coated cookies taste subtly like toasted almonds and are the perfect treat for a special occasion (like a cookie swap party!). Plus, these Greek cookies take just 15 minutes of prep and 30 minutes of bake time!
Gluten Free Oatmeal Raisin Cookies
Everyone can enjoy these GLUTEN FREE Oatmeal Raisin Cookies! These chewy, soft, and healthy oatmeal raisin cookies are filled with plump raisins and taste heavenly. This is an easy oatmeal cookies recipe with few ingredients that everyone will want the recipe for!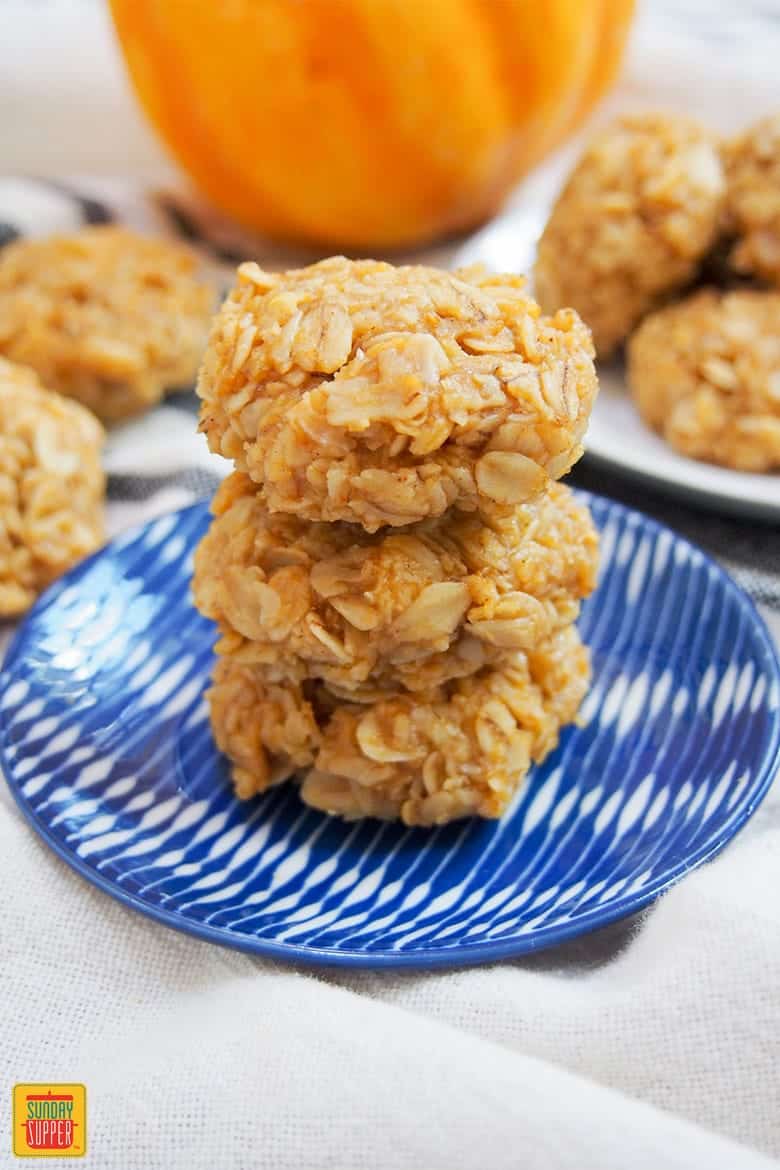 No Bake Pumpkin Cookies (Oatmeal Balls)
These amazing No Bake Pumpkin Cookies take just MINUTES to prepare! These are gluten-free cookies with no baking required. The best part is, this is one of our favorite easy cookie recipes for kids: even the kids can help make them!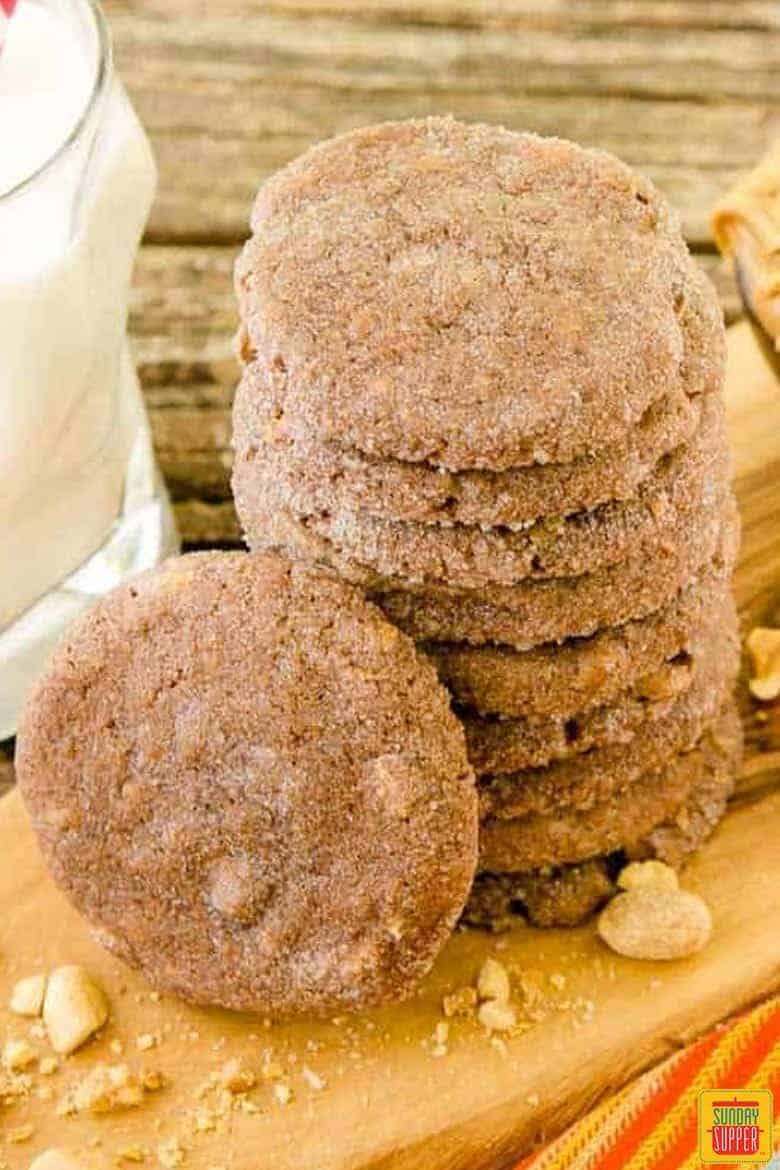 Mexican Chocolate Peanut Butter Cookies
If you have yet to try Mexican chocolate cookies, you HAVE to try these Mexican Chocolate Peanut Butter Cookies! Mexican cookies use masa harina for a unique flavor you'll want to come back to again and again. These Mexican chocolate chewy peanut butter cookies are crisp on the outside and soft on the inside for the perfect texture combo!
Pumpkin Spice Chocolate Chip Cookies
Cake-like Pumpkin Spice Chocolate Chip Cookies are full of warm spices that make them one of our favorite fall cookie recipes! With melty chunks of chocolate and warm pumpkin spice flavor, this is one of the best easy cookie recipes out there. Even total beginners can make this recipe with complete success!
Double Peanut Butter Cookies
Double Peanut Butter Cookies are pure comfort food! These soft peanut butter cookies are one of the most delicious cookie recipes you can make. With double the peanut butter flavor, these are the best peanut butter cookies out there.
Classic Sugar Cookies
Simple ingredients is what makes this easy sugar cookies recipe classic! Classic Sugar Cookies are one of our favorite easy cookie recipes with few ingredients. Just check your pantry: you probably have the ingredients already!
Try even more easy baking recipes with few ingredients for the holidays!
And don't miss out on these decadent holiday desserts:
Easy Meal Prep Ideas for the Holidays
Get ready for all your holiday cooking with these easy holiday recipes!
And try more Easy Christmas Dinner Ideas!