Perfectly sweet and loaded with pumpkin spice, our Best Gluten Free Cinnamon Rolls are sure to make your holiday breakfast extra special. The pumpkin spice really makes these gluten free cinnamon rolls stand out, but we couldn't resist topping this decadent treat with an ooey gooey cream cheese frosting. I'm sure you'll agree these are the best gluten free cinnamon rolls and they are sure to be one of your go-to Gluten Free Holiday Recipes!
Gluten Free Holiday Recipes
The holidays are a time to indulge, but that can be a challenge if you are eating a restricted diet. This week on Sunday Supper Movement we are sharing our best Gluten Free Holiday Recipes to help you navigate the holidays while sticking to your gluten free lifestyle. Cinnamon rolls are the ultimate indulgence food and perfect for your holiday menu. The Best Gluten Free Cinnamon Rolls recipe around is by our friend and long time Sunday Supper member, T.R. Crumbley. This recipe is sure to satisfy your pumpkin spice cravings and be a big hit with all of your holiday guests!
Best Gluten Free Cinnamon Rolls recipe tips
Use gluten free flour to ensure these rolls are safe for a gluten free diet
If your active dry yeast is leftover from last year, toss it out and buy fresh. Old yeast typically won't work properly, so it's best to start the holiday season of baking with fresh yeast
Old baking soda and baking powder can also yield less than desirable results when baking, so it's best to start the holiday baking season with fresh of both
Baking soda and baking powder are two different ingredients. Be sure to double check you are using the correct ingredient when measuring and mixing this recipe
In Loving Memory
This week is a very special week on Sunday Supper. We are honoring one of our very special members, and good friend, T.R. Crumbley, who passed away earlier this year after a short battle with an aggressive cancer. T.R. was a beautiful soul. Always happy & positive. T.R. never failed to be the first to reach out and lend a hand, answer questions, or talk about the latest episode of Game of Thrones. Our Sunday Supper chats will never be the same without his clever wit. We miss him very much.
T.R. Crumbley
The first time I met T.R. was in the Orlando airport in 2015. We were on our way to Food Wine Conference and just so happened to end up in a shuttle bus together heading to the hotel. It was such a wonderful experience to go to my first conference and meet people like T.R. He was the kind of guy who made you feel super relaxed when you were around him. When mingling around the conference for a few days I had the chance to interact and get to see his personality shine through as he talked with me and other attendees. I feel so blessed to have had the opportunity to accidentally end up on a bus together that weekend.
In honor of T.R. I am sharing these amazing Gluten Free Pumpkin Cinnamon Rolls. This recipe is one of T.R.'s original recipes. It was on his website, Gluten Free Crumbley. I wish I could share his website with you, but it is no longer online, however, T.R. also shared many of his recipes right here on the Sunday Supper Movement website. Click here to browse T.R.'s recipes on Sunday Supper Movement.
Cream Cheese Frosting Optional
You will notice I've smeared cream cheese on the top of my gluten free pumpkin cinnamon rolls, but T.R. wasn't a fan of frosting on his rolls. He thought they were perfect just they way they are! He was especially right in saying that they were perfectly sweet and there was nothing else needed. I agreed! They were perfectly sweet which is why I didn't add any sweetener to my cream cheese frosting. Just a little bit of milk to thin it out. But in the end I'm a frosting girl and just HAD to do it!
With or without the cream cheese frosting, you are sure to love this gluten free holiday recipe! The recipe makes plenty of rolls, so it is perfect for a holiday brunch. Hint hint, Thanksgiving is right around the corner, and it's never too soon to plan out your menu!
Additionally, you could definitely freeze these before you bake and have them ready to go for when you want to have something different for breakfast!
More Gluten Free Holiday Recipes:
For an easy lunch recipe or a light dinner you are sure love T.R.'s recipe for a Gluten Free Balsamic Chicken Wrap and Gluten Free Flank Steak Salad. Another easy recipe that makes a tasty lunch or dinner is my Gluten Free Pesto Pasta Bake. And who could forget about dessert, or maybe this Gluten Free Blueberry Yogurt Cake could be your go-to breakfast. It's like a yogurt parfait in cake form. Sounds like breakfast to me!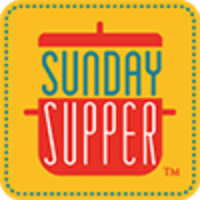 The Sunday Supper Movement is committed to bringing our readers delicious recipes that encourage them to gather and eat together around the family table. Search for your favorite ingredients on our Sunday Supper website. Also check out the Sunday Supper Pinterest boards for plenty more ideas and inspiration.
Sign up for our newsletter to get FREE Sunday Supper recipes delivered right to your inbox!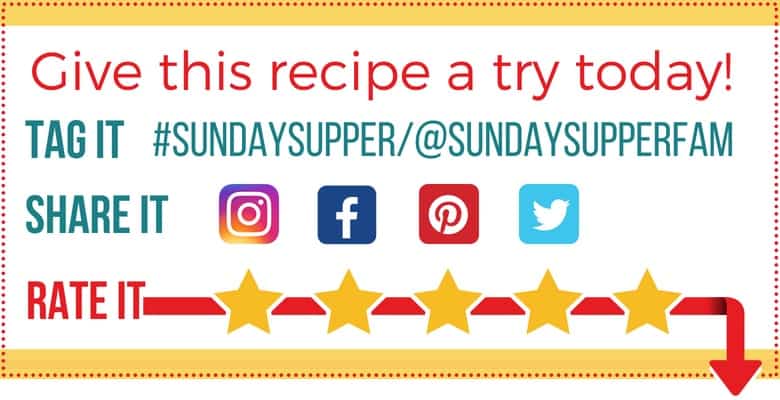 Best Gluten Free Cinnamon Rolls
Perfectly sweet Gluten Free Pumpkin Cinnamon Rolls will make serving these for your holiday breakfast extra special.
Keyword:
Gluten Free Holiday Recipes
Ingredients
Dough
1 1/2

cup

whole milk

1/2

cup

canola oil

1/2

cup

granulated sugar

2

teaspoons

active dry yeast

1

cup

pumpkin puree

6

cup

gluten free flour blend

1

tsp

pumpkin pie spice

1/2

tsp

baking soda

1/2

tsp

baking powder

1/4

teaspoon

salt
Filling
6

tbsp

butter

1/2

cup

granulated sugar

1/2

cup

light brown sugar

1

tbsp

pumpkin pie spice
Instructions
In a sauce pan, mix the milk, oil, and 1/2 cup white sugar. Stir over medium heat until the milk is hot. Remove it from the oven, and let sit for about 3 minutes.

Add the yeast, stir and let it sit for 5 minutes.

In large bowl whisk together flour and 1 tsp. pumpkin spice. Add in pumpkin and yeast mixture. Stir till incorporated.

Cover with a towel and let the dough rise for 90 minutes.

Add the remaining flour, powder, soda, and salt. Stir until a well combined dough forms.

Roll out the dough into a 1/4 inch thick rectangle.

Melt the butter and spread it onto the dough. Sprinkle the sugars and 1 tbsp spice on top, and then tightly roll.

Preheat the oven to 375F.

Slice the dough into 1/2 inch thick rolls, and place into two round cake pans. Let the rolls sit for 30 minutes.

Bake the rolls for 20 minutes.
Recipe Notes
Recipe slightly adapted from T.R. Crumbley's Gluten Free Pumpkin Cinnamon Rolls
Nutrition Facts
Best Gluten Free Cinnamon Rolls
Amount Per Serving
Calories 700
Calories from Fat 243
% Daily Value*
Total Fat 27g 42%
Cholesterol 27mg 9%
Sodium 254mg 11%
Potassium 206mg 6%
Total Carbohydrates 110g 37%
Protein 12g 24%
* Percent Daily Values are based on a 2000 calorie diet.