This post may contain paid links. If you make a purchase through links on our site, we may earn a commission.
Our Best Grilling Recipes make the best BBQ party menu ideas! These easy outdoor grill recipes are perfect for a fun family dinner or even a Labor Day party.
Dishes like Portuguese Beef Skewers with a side of Grilled Mexican Street Corn are easy to make and so delicious! Get your new favorite recipes for cooking with a grill here.
Who doesn't love grilling out? Cooking with a grill gives the most incredible char and flavor. If you ask me, there is nothing like a proper BBQ party with a grill-out. Especially with dishes like Grilled Beef Short Ribs or Tender Grilled Pork Butt.
Living in Florida, grilling out is just a part of the culture. There isn't a day during the summer that you can't walk outside and smell something delicious cooking on a neighbor's grill. That smell always makes me want to fire up the grill and do the same thing!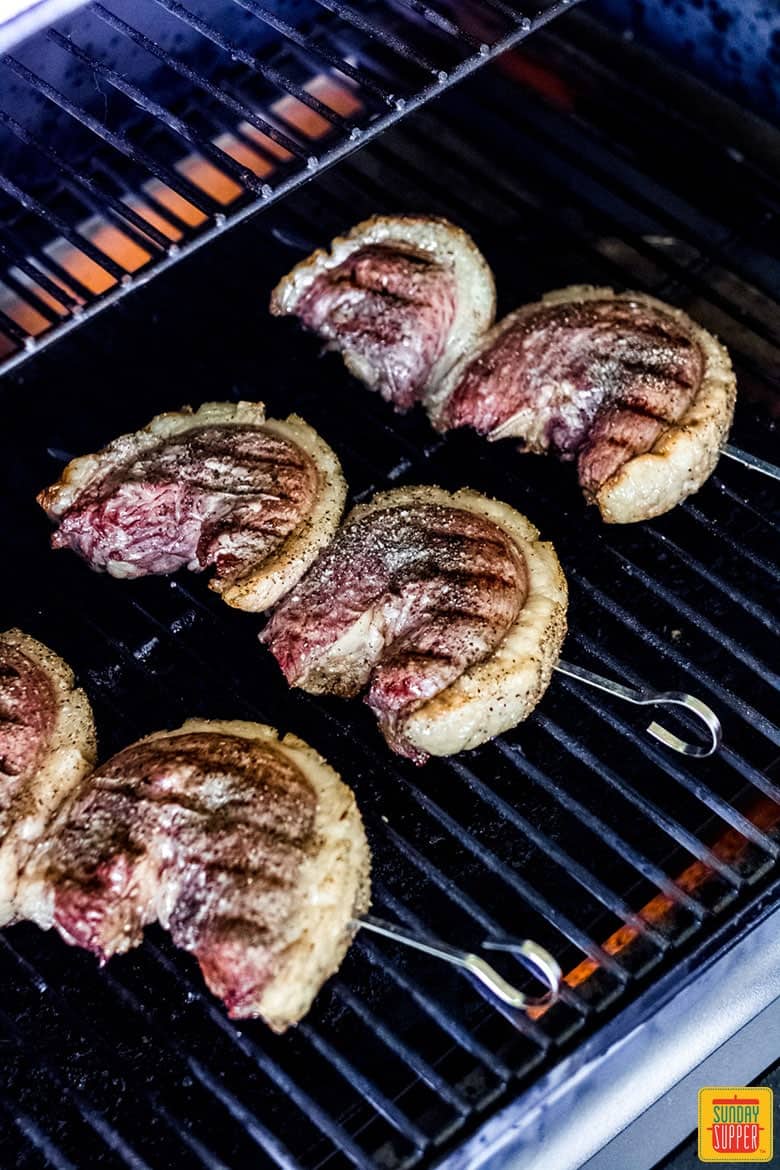 I guarantee you'll feel the same way about these summer grill recipes. We have everything from foil pack recipes like steak, salmon, and shrimp, to recipes on skewers like Grilled Picanha Steak. These really are the best grilling ideas around!
Jump to:
Grilled Beef Short Ribs
Our Grilled Beef Short Ribs recipe is a guaranteed show-stopper. The beef short ribs are deeply flavorful and tender. They could be a poster child for the perfect marbled steak!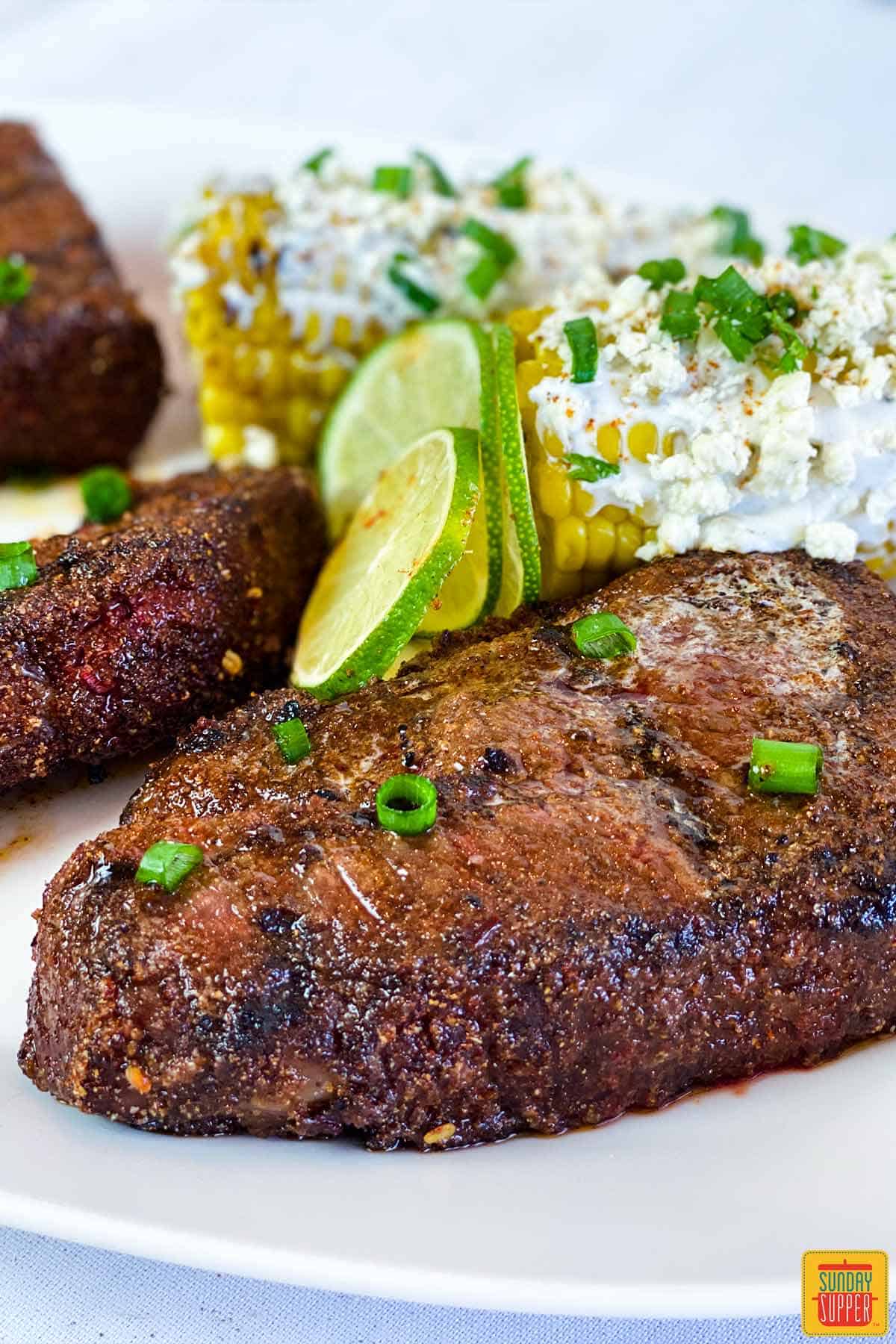 Steaks with Keto Creamy Grilled Poblano Sauce
These delicious Grilled Steaks with Keto Creamy Grilled Poblano Sauce from My Life Cookbook make the perfect keto steak dinner! It's a low carb, delicious steak dinner recipe you will love cooking with a grill. The poblano sauce is incredible!
Portuguese Beef Skewers (Espetadas Madeira)
Espetadas Madeira is a traditional Portuguese recipe you are going to love cooking with a grill! These Portuguese beef skewers are strip steaks seasoned with garlic powder, salt, and pepper, grilled to perfection on skewers with bay leaves.
Garlic Butter Ribeye Steaks
You are going to love these tender, delicious Garlic Butter Ribeye Steaks from Mommy Hates Cooking. They are so juicy and tasty! These ribeyes are perfect for grilling season.
Tender Grilled Pork Butt
Juicy and so flavorful, this Tender Grilled Pork Butt recipe is deliciously crispy but shred-with-a-fork tender. This easy grilled pork recipe is perfect for making pulled pork on the grill! And, it smells so incredible when it's cooking that your neighbors are guaranteed to be jealous.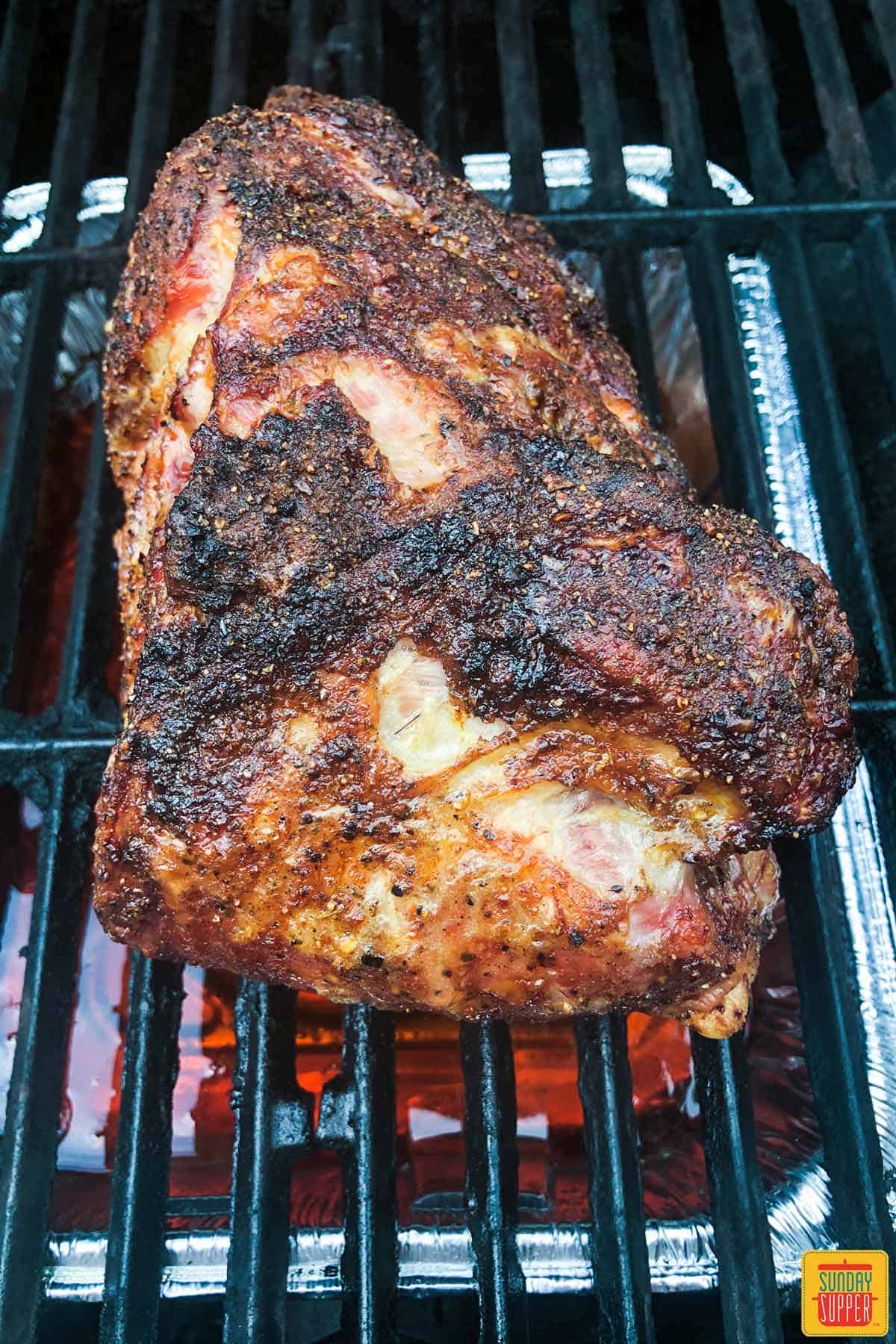 Grilled Picanha Steak (Sirloin Cap)
A Brazilian steakhouse staple, this Grilled Picanha Steak is a sirloin cap recipe you are going to love. Sirloin cap is one of the most flavorful cuts of beef you will ever eat! It has a generous layer of fat, which gives it the most amazing taste. Give this one a try ASAP!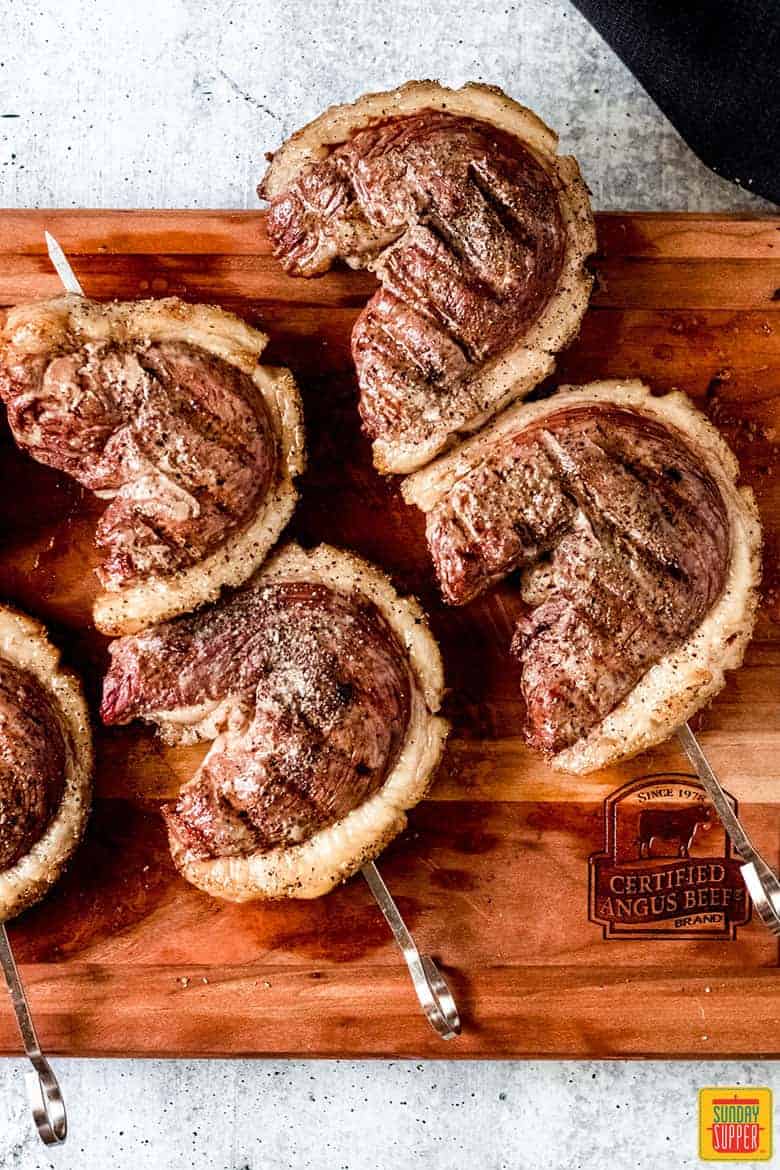 Honey Lime Steak Tacos
Honey Lime Steak Tacos from Tried and Tasty are out-of-this-world delicious! Delectable grilled steak with honey and a drizzle of fresh lime juice, all wrapped in grilled tortillas. Yum!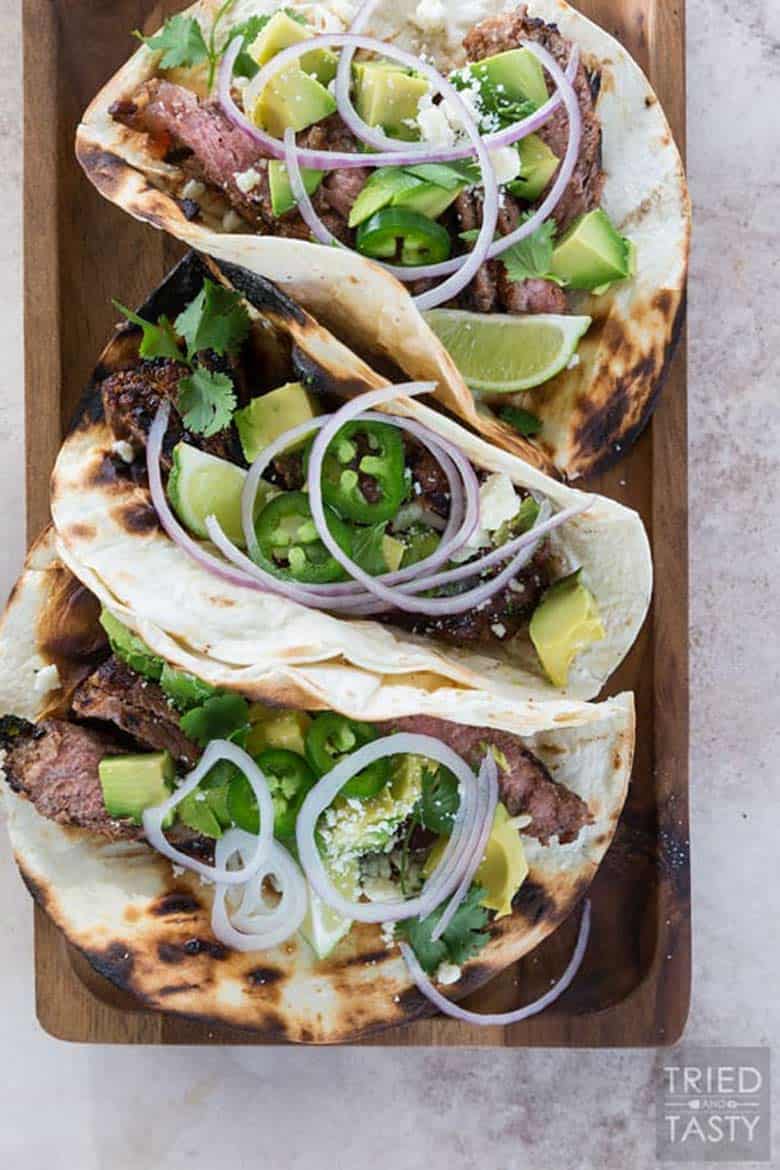 Cumin Rubbed Steak Kabobs
We love this steak kabob recipe! These Cumin Rubbed Steak Kabobs from Jersey Girl Cooks are beyond tasty. Every bite is so delicious, especially with a side of Mexican Street Corn Salad!
Grilled Chuck Steak with Garlic Butter
Flavorful, marinated chuck tender steak is so juicy and delicious! This Grilled Chuck Steak recipe is topped off with a compound garlic butter recipe for the most amazing taste. This is a classic steak recipe you will love cooking with a grill!
Grilled Strip Steaks with Herb Compound Butter
What could be better than Grilled Strip Steaks with Herb Compound Butter? This easy steak recipe from Wishes and Dishes is a restaurant quality dish you can make right at home on your grill.
Grilled Crab Legs Recipe
Tender, luscious Grilled Crab Legs are unbelievably delicious! Paired with garlic butter sauce, these quick crab legs cook up in just a few minutes on the grill and are so delicious.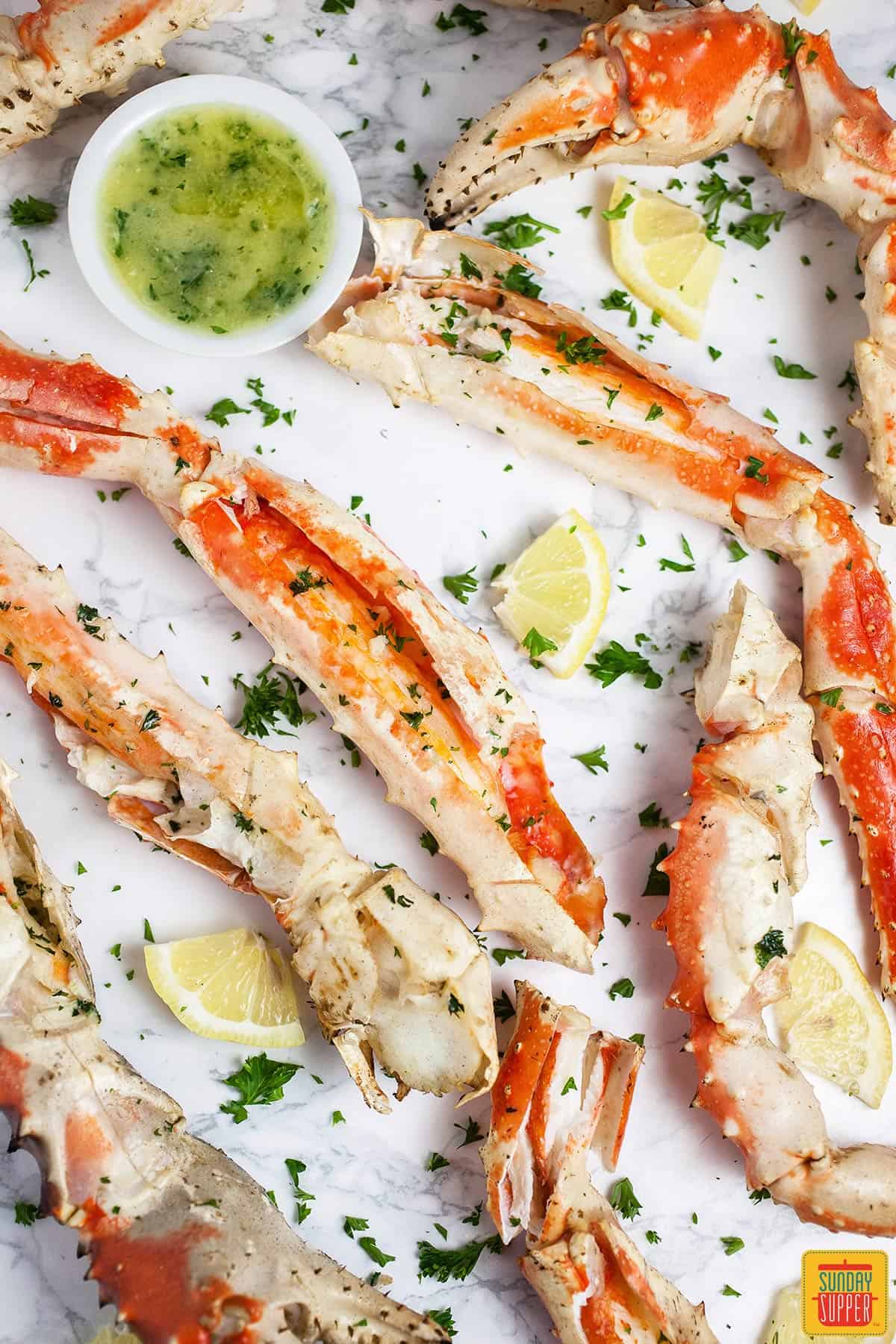 Marinated Grilled Lamb Chops
Tender Grilled Lamb Chops marinated with Dijon mustard, rosemary, and garlic make for one of the best grilling recipes ever! These delicious lamb chops are easy to grill and have an incredible flavor.
Lemon Garlic Butter Grilled Ribeye
The perfect summer grilling recipe! This Lemon Garlic Butter Grilled Ribeye from A Cedar Spoon is so flavorful. We especially love the lemon garlic butter on top of the juicy steak!
Easy Steak Foil Packets
I love foil packet recipes! They are some of the best grilling recipes to make. Easy, quick, and so delicious! These Steak Foil Packets are no exception. They are so easy to grill up and are a perfect fit for your BBQ menu ideas.
Moroccan Spiced Grilled Steak
The Moroccan flavors of this Moroccan Spiced Grilled Steak recipe are a perfect match for your favorite BBQ menu ideas! This dish from The Complete Savorist is one of our favorite summer grilling recipes.
Shrimp Foil Pack
Just like our steak foil pack recipe, this easy shrimp recipe cooks in foil right on the grill. You are going to love this Shrimp Foil Pack! Top it off with some garlic butter sauce and serve it with a side of grilled corn cooked right in the pack with it, and it's even more delicious than imaginable.
Japanese Grilled Hibachi Steak
Enjoy a high-quality hibachi steak recipe from the comfort of your home! This Japanese Grilled Hibachi Steak recipe from Curious Cuisiniere is one of our top favorite grilling recipes for the summer. We love every last bite of it!
Foil Pack Salmon
Cook up the most amazing Foil Pack Salmon on the grill! Grilled salmon topped with cilantro lime gremolata sauce is fresh and flavorful. This is one of the most easy, best grilling recipes if you love seafood as much as we do! Try it with Creamy Lemon Butter Sauce.
Grilled Steak Fajita Bowl
You are going to love this Grilled Steak Fajita Bowl from It Is A Keeper, I guarantee it! The flavors pair together so well, and you can add all your favorite toppings. Guacamole and street corn are our favorites with this easy grilled steak bowl recipe!
Grilling Side Dishes
These summer side dishes are perfect for cooking with a grill! Try our favorite grilled side dish recipes. Pair these with the best BBQ side dishes for a crowd, and you'll have yourself the perfect BBQ party menu.
More Summer Grill Recipes
Love our best grilling recipes? We have more for you to try! Check out all of our Grilling Recipes, or give a few more of our favorites a try.
Burgers:
Steaks & Chicken:
Did you try our best grilling recipes? Let us know in the comments below what you think! We always love to hear from you. What's your favorite recipe and sides to cook on the grill?