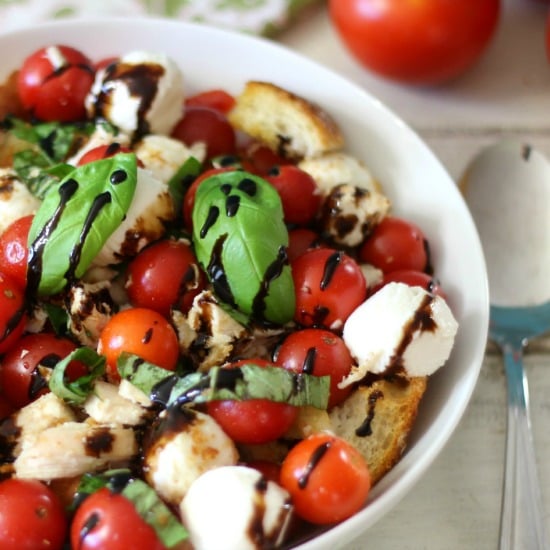 A light, refreshing caprese style salad with chicken, tomatoes french bread, basil and mozzarella cheese. Perfect for a main dish or served as a side dish.
Caprese Chicken Panzanella Salad
Ingredients:
1 9 ounce loaf french bread baguette or sour dough or Italian
3 tablespoon olive oil, divided
4 cups cherry tomatoes
8 ounces mozzarella balls
6 ounces chicken, cooked, cut up into bite size pieces
1 bunch basil leaves
balsamic glaze

For more easy and fresh meal options to fit your busy schedule, check out this week's #WeekdaySupper menu.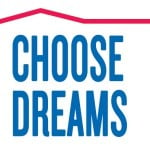 We are partnering with American Family Insurance for the #ChooseDreams initiative. For even more inspiration, follow the Family Favorites Turned Healthy #ChooseDreams Pinterest board, or connect with American Family Insurance on Facebook, Twitter, Pinterest, Google+, YouTube, or LinkedIn!