Sunday Supper is an Amazon Associate and may receive compensation for purchases made through affiliate links.
Make the most of your Halloween this year with our easy and fun Halloween Themed Foods perfect for a party! Both kids and adults will love everything on this list, from Halloween themed appetizers to Halloween main dish recipes. Whether the kids are trick-or-treating this year or you're throwing a party at home, there's a dish here for you!
Jump to:
Easy Halloween Party Food
Halloween themed food is fun for everyone! Even us grown ups enjoy witch finger cookies and brain cupcakes, right? There is just so much you can do with Halloween themed food. The list of foods you can make to celebrate is endless.
Raising four kids, my husband and I like to make the most of every holiday. Halloween has always been a fun one, from the costumes and decorations, to the trick-or-treating, to spooky movie nights together on the couch.
Since you're here, I know you must love Halloween as much as I do, which is exactly why I'm so excited to share with you my favorite part of the holiday… the food!
These are my favorite Halloween themed foods, from recipes I've come up with myself to those I've saved over the years. Whether you're looking for creepy Halloween food ideas as a treat for the kids or Halloween dinner ideas for adults, there's a recipe here for you.
What food do you have at a Halloween party?
For a Halloween party, the best food to serve is Halloween themed foods. You can make them cute, with googly eyes and puff pastry mummy wrappings, or creepy, with fake slime and gooey eyeballs. Or, you can make them only subtly themed for the holiday, like food served in pumpkin-shaped dishes.
I like all approaches to Halloween food ideas – cute, creepy, and subtle! You just can't go wrong with theming food for the holidays. Try classic Halloween party foods like monster-themed sweets and spooky savory snacks.
How do you make everyday foods you serve your children a Halloween themed version?
My favorite recipes for Halloween below are perfect for the holiday, but if you want to make Halloween themed foods from dishes you regularly make, you can easily convert your favorite household dishes into holiday specials.
For example, try making a casserole kids love, like Mexican Lasagna, into a Halloween-themed dish by adding Halloween themed food picks or making a crispy Parmesan spiderweb to add on top.
With younger kids especially, mummy hotdogs are a great choice. Wrap the hotdogs in puff pastry strips to make them look like mummies, and add little candy or olive eyes for extra effect.
Adding candy eyes (or sliced olives) is a great way to make any dinner or snack into a fun Halloween themed food!
Halloween Dinner Ideas for Adults and Kids
Try one of my personal favorite easy Halloween dinner ideas! You can dress these up for Halloween, and they're perfect for a holiday dinner everyone will love.
Halloween Meal Ideas
A special Halloween-themed spider spuds recipe that uses olives and chow mein noodles!
Get this recipe!
I love this extremely fun Meat Head. He is both cute and creepy at the same time, and makes the perfect Halloween centerpiece at the dinner table! Everyone will love him!
Get this recipe!
An easy twice baked potatoes recipe, perfect for a Halloween party!
Get this recipe!
Yummy bell peppers resembling Jack-o-Lanterns, stuffed with delicious beef shepherd's pie filling! One of our favorite recipes for Halloween dinner.
Get this recipe!
A delicious baked potatoes recipe that comes out of the oven looking like cute mummies! Kids will love these!
Get this recipe!
Halloween Themed Desserts
A delicious baked potatoes recipe that comes out of the oven looking like cute mummies! Kids will love these!
Get this recipe!
Halloween Chocolate Bark
Halloween Chocolate Bark is quick and easy and makes a fun treat for kids and adults alike! This is an easy recipe, making it perfect to add this to your go-to list of Halloween Finger foods for parties or gifts to friends and family!
With great berries come great desserts! This Spider-Man Web Berry Dessert is one of the EASIEST dessert recipes you can make, and it's wholesome, too!
Get this recipe!
I love this Halloween themed pumpkin and chocolate parfait recipe!
Get this recipe!
This chocolate raspberry goulash (or "ghoulash!") is one of my favorite fun Halloween recipes!
Get this recipe!
Easy Pumpkin Recipes
Our easy pumpkin recipes are perfect for serving on Halloween and all through Fall! Try some of my favorites below.
Devilish Potato Mummies
A delicious baked potatoes recipe that comes out of the oven looking like cute mummies! Kids will love these!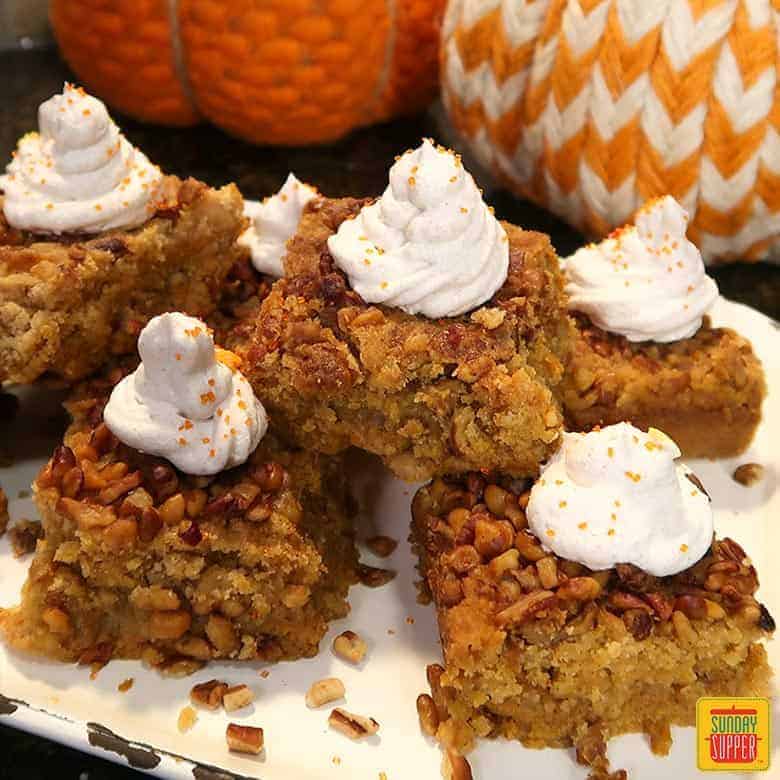 Just one bite of this moist pumpkin bread, and you will want to make your own Starbucks Pumpkin Bread at home all of the time! You and your family are going to love this easy quick bread recipe that is perfect for Fall.
Get this recipe!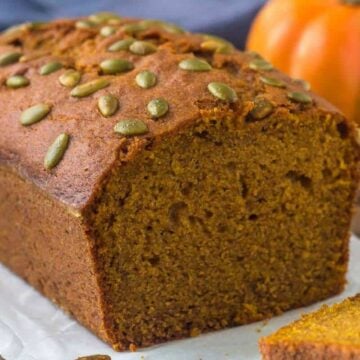 Try something new this pumpkin season by making these Pumpkin Empanadas! These sweet dessert empanadas are the perfect way to get your pumpkin fix!
Get this recipe!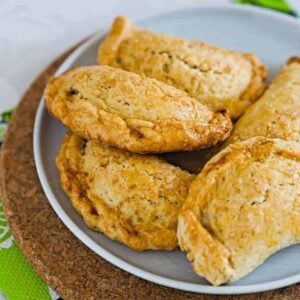 Our no bake pumpkin cookies take just minutes to make and are so sweet, chewy, and delicious!
Get this recipe!
Sweet roasted pumpkin seeds are the perfect Fall snack! They're crunchy, crave-worthy, and are one of the easiest baking gifts you can make for the holidays. Everyone will be asking you how you make your pumpkin seeds recipe!
Get this recipe!
For all the Harry Potter fans out there, this Pumpkin Juice Recipe is for you! A creamy and delicious beverage that tastes just like fall should taste.
Get this recipe!
What are your favorite Halloween themed foods? We'd love to hear what you think! Let us know in the comments below!
📌 Pin it for later!
Did you enjoy this page? Save it on Pinterest for later!