Hot off the presses! The Sunday Supper Movement was thrilled to partner with American Family Insurance for three Sunday Supper events filled with healthful, delicious recipes that the entire family will enjoy. Now, we are proud to present you the entire collection of amazing dishes in e-book format. They are all in one place for you to enjoy with your family as a way to make healthy choices and inspire everyone to #ChooseDreams. From recipes fresh from the garden, to family favorite dishes with a healthy twist, to recipes that will promote a healthy fit lifestyle for your family, there are 61 different options for you to consider! We hope you will take a look and try a few (or all) of the recipes included!
***If you would like to save a copy of the cookbook, simply right click and select "Save Link As" (or control+click if you use a Mac)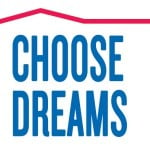 You can connect with American Family Insurance on Facebook, Twitter, Pinterest, Google+, YouTube, or LinkedIn!