We love peach recipes for summer! Whether you're looking for peach breakfast ideas, lunch recipes using peaches, peach dinner recipes, or a classic peach dessert recipe, we've got you covered with our favorite everyday easy peach recipes.
We've done an entire series on peaches this month so you will know all there is to know about peaches. Be sure to visit all of our peach articles so you can pick the perfect peach, know how to peel, cut, and freeze peaches and get the best peach recipes to enjoy year round.
Prosciutto Peaches and Brie Bagel Sliders by Little Figgy Food
Easy Peach Recipes
Breakfast Ideas using Peaches
Peach Appetizers
Peach Salad Recipes
Peach Dinner Recipes
Fresh Peach Desserts
Easy Peach Dessert Recipes
Peach Drinks
Peach Cocktails
Canning Peaches
Peach Salsa Recipes
Which easy peach recipes will you try first?! Let us know in the comments section below.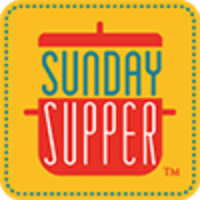 The Sunday Supper Movement is committed to bringing our readers delicious recipes that encourage them to gather and eat together around the family table. Search for your favorite ingredients on our Sunday Supper website. Also check out the Sunday Supper Pinterest boards for plenty more ideas and inspiration.
Sign up for our newsletter to get FREE Sunday Supper recipes delivered right to your inbox!

Sign up for our weekly newsletter!
Get free recipes delivered to your inbox every week!
Thank you for joining the Sunday Supper family!
Something went wrong.