Fun facts about pumpkins to kick off the fall season. Pumpkin season is at its prime in autumn through winter, right about when we start to see the pumpkin spice flavor we know and love everywhere. You might think pumpkins are only good for lattes and jack-o-lanterns, but they have much more to offer!
Facts about Pumpkins
Did you know that the pumpkins we carve in October are different from the varieties of pumpkins grown for food? There are different types of pumpkins for cooking. That being true, how do you choose the best pumpkins for eating? Read on, and we'll share our tips and more fun facts about pumpkins with you!
What is a pumpkin?
Pumpkins are a proud member of the squash family. They have thick shells and are full of fleshy pulp and seeds. There are many different kinds of pumpkins, ranging from the orange round and smooth pumpkins that we're familiar with to blue, green, and bumpy pumpkins.
More fun facts about pumpkins: The debate – is pumpkin a fruit or a vegetable? In botanical terms, pumpkins are a fruit because they are a seed-bearing plant. However, in the culinary world, we like to classify pumpkins as vegetables because they aren't very sweet on their own.
Whichever side of the debate you're on, everyone can agree that pumpkins are versatile! Almost every part of the pumpkin is edible, from the shell to the seeds, leaves, and flowers. We love to snack on roasted pumpkin seeds, and fried pumpkin flowers are a real treat.
Picking the Best Pumpkins for Cooking
With so many different kinds of pumpkins to choose from, you may be wondering: what are the best pumpkins to eat?
Helpful facts about pumpkins: First things first: you wouldn't want to make a pumpkin pie with a carving pumpkin! Carving pumpkins are grown to be less robust than other pumpkins so they're easier to carve. This makes their flesh stringy, watery, and dull in flavor.
Tip: If you ARE carving pumpkins, save the seeds–roasted pumpkin seeds are delicious! Give these Drunken Pumpkin Seeds a try!
What makes a good pumpkin for your favorite pumpkin recipes? It depends on what you're making! If you're making a sweet recipe, look for pumpkins labeled as pie pumpkins. These pumpkins are starchy, sweet, and flavorful, making them perfect for pumpkin pie!
When shopping for pumpkins, don't look for the largest one! Smaller pumpkins are less watery and more flavorful than larger pumpkins. As with all fruits and veggies, but especially long-lasting pumpkins, check for and AVOID bruises and soft spots!
How to Store Pumpkins
Pumpkins have a long shelf life, so they're easy to store. Keep pumpkins in a cool, dry, and preferably dark place. Avoid storing pumpkins where it's hot and humid! After all, you know what happens when you leave a jack-o-lantern out for too long on your porch.

Facts about pumpkins: Pumpkin Health Benefits
We love to enjoy pumpkins in sweet recipes like pumpkin pie, pumpkin cookies, pumpkin muffins and even pumpkin pancakes. But do you know about the benefits of pumpkins?
Pumpkins are naturally low in calories and are packed with vitamins and minerals, like potassium and the antioxidant beta-carotene! They're also full of fiber and protein.
To make sure you're enjoying all of the health benefits of pumpkins, make your own pumpkin puree and use fresh pumpkin in your favorite pumpkin recipes!
Easy Pumpkin Recipes
Delicious facts about pumpkins: Pumpkins aren't just for dessert! We like to enjoy pumpkins for breakfast, lunch, dinner, as snacks AND in desserts! Check out our selection of Easy Pumpkin Recipes and we've included a few more below so you have a wide selection of easy pumpkin recipes for any time of day.
**** PIN these FACTS ABOUT PUMPKINS to save for later ****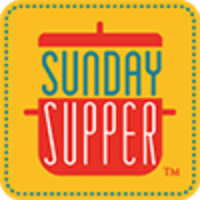 The Sunday Supper Movement is committed to bringing our readers delicious recipes that encourage them to gather and eat together around the family table. Search for your favorite ingredients on our Sunday Supper website. Also check out the Sunday Supper Pinterest boards for plenty more ideas and inspiration.
Sign up for our newsletter to get FREE Sunday Supper recipes delivered right to your inbox!

Sign up for our weekly newsletter!
Get free recipes delivered to your inbox every week!
Thank you for joining the Sunday Supper family!
Something went wrong.