Gear up for the big game with the best football party finger foods! Enjoy classics like baked buffalo wings and baked potato wedges or try new favorites like blistered Japanese peppers and fried oysters. Find your new favorite football party food on this list!
Easy Finger Food Ideas for Game Day
There are two kinds of people who go to football parties: people who are in it for the game, and people who are in it for the party finger food. No matter which category you fit into when it comes to game day, these finger foods for football score big at any party!
Our favorite kind of finger foods for a party are the kind you can prep ahead of time or spend very little time making in the kitchen, so you have more time to enjoy friends, family, and the game. So, we put together a list of our favorite football finger foods we know you and your guests will love!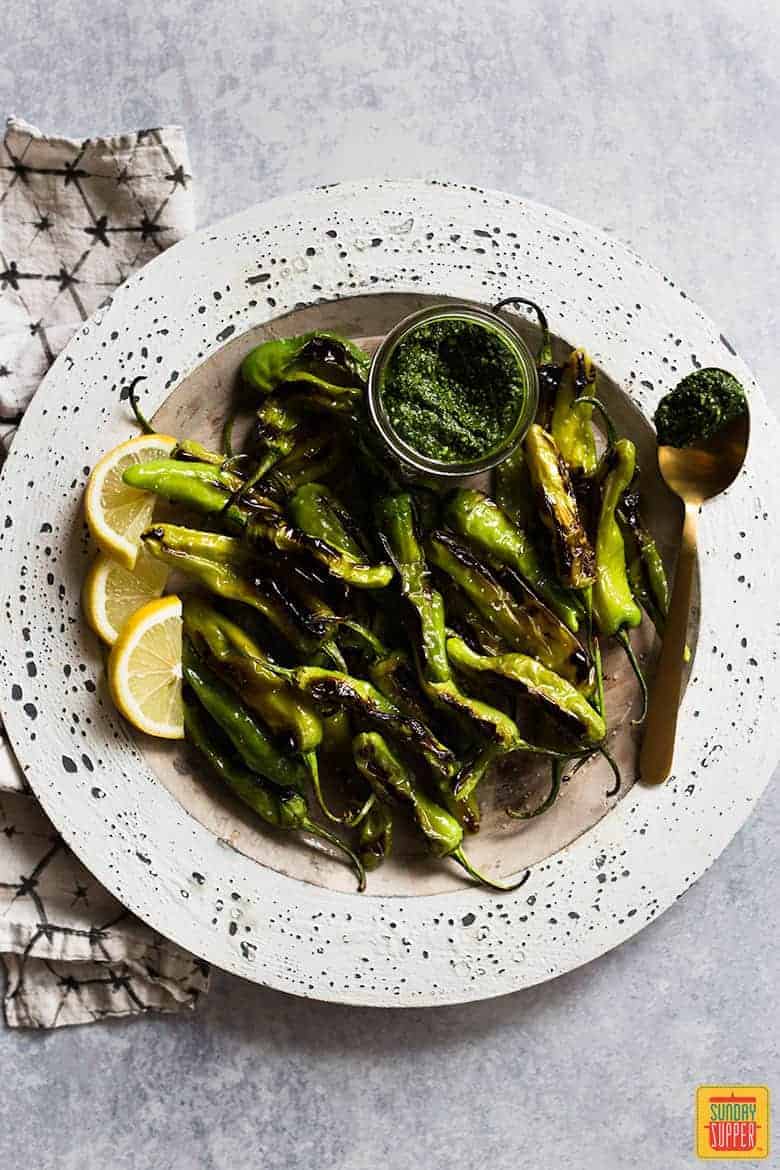 Blistered Shishito Peppers with Citrus Pesto Dip
Mildly spicy Blistered Shishito Peppers are a must-try this game day! We serve them with citrus pesto dip for the perfect finger food appetizer. The best part about Japanese shishito peppers? They only take 10 minutes to make!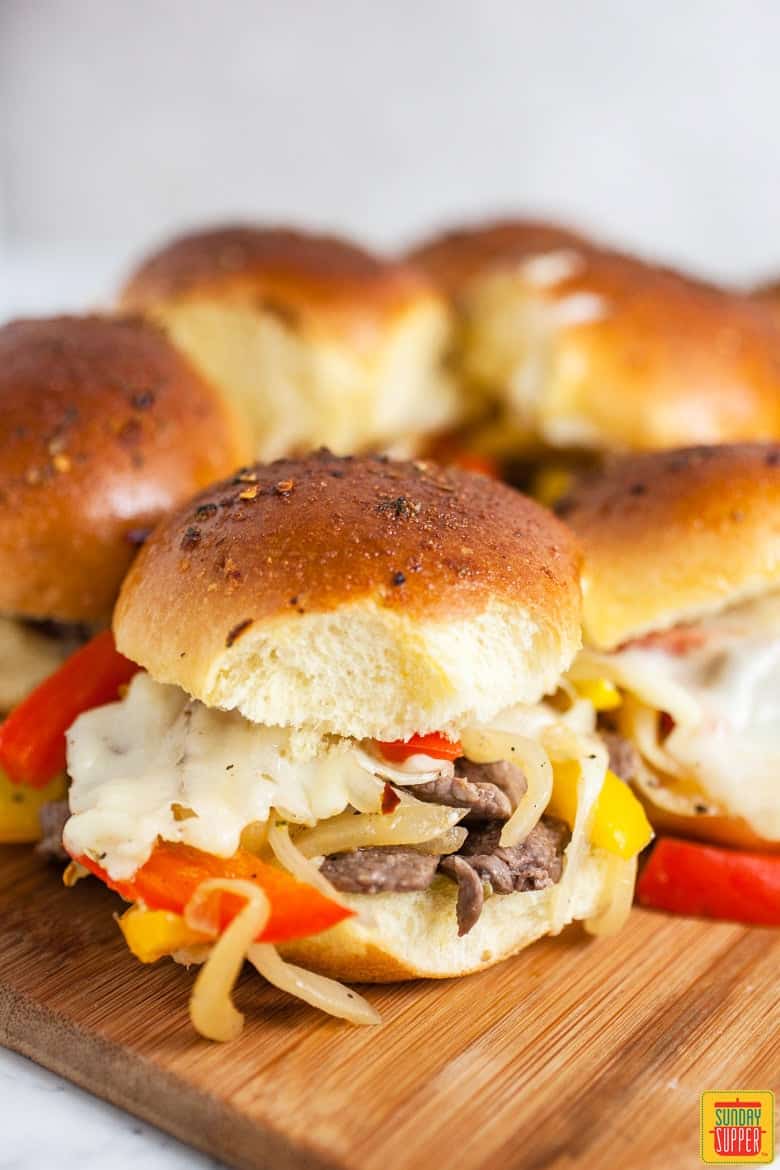 Philly Cheesesteak Sliders
Our Philly Cheesesteak Sliders are a game day classic for a reason! They're the perfect football party finger food: ready in a half-hour, and full of flavor. You will LOVE these easy beef sliders on game day!
Soft Pretzel Recipe
Soft pretzels are perfect for dipping, are SO easy to make at home, and taste so much better than anything you can buy already made at the store. That's why we made this Soft Pretzel Recipe to pair with your favorite dip or our Beer Cheese Dip! With just 30 minutes of prep and a short baking time, these homemade soft pretzels are a must-try.
Beer Cheese Dip (Obatzda)
Serve this easy Beer Cheese Dip (Obatzda) with your game day appetizers and it WILL be the hit of your party. You can easily whip this batch of cheese dip up while you're baking your German soft pretzels to dip in it. Yum!
Cheeseburger Sliders with Bacon
We just can't do game day without these Cheeseburger Sliders with Bacon! They're the perfect tailgating food: mini cheeseburgers that are also easy Hawaiian roll sliders! You can easily make a big batch of these with a pack of Hawaiian rolls, so they're just what you need for feeding a hungry crowd.
Fried Oysters Recipe
We. LOVE. This Fried Oysters Recipe. Pan fried oysters are crispy, briny, and the perfect easy seafood appetizer for a game day party! Serve deep fried oysters with your favorite dipping sauce, and the crowd will go wild. Everyone will love this easy football party finger food!
Air Fryer Mushrooms
Light, crispy, and easy Air Fryer Mushrooms are one of the most addictive party finger foods you can make. Our air fryer breaded mushrooms recipe is an easy game day appetizer, perfect for dipping in your favorite sauces. Plus, frying mushrooms in the air fryer makes them healthier than traditional fried mushrooms, as an added bonus!
Baked Buffalo Wings
Buffalo wings are a game day favorite for a reason! Baked Buffalo Wings are healthier than your traditional buffalo wing recipe, and learning how to make wings in the oven is super easy. Homemade buffalo wings are a real party pleaser, and one of our favorite game day appetizers!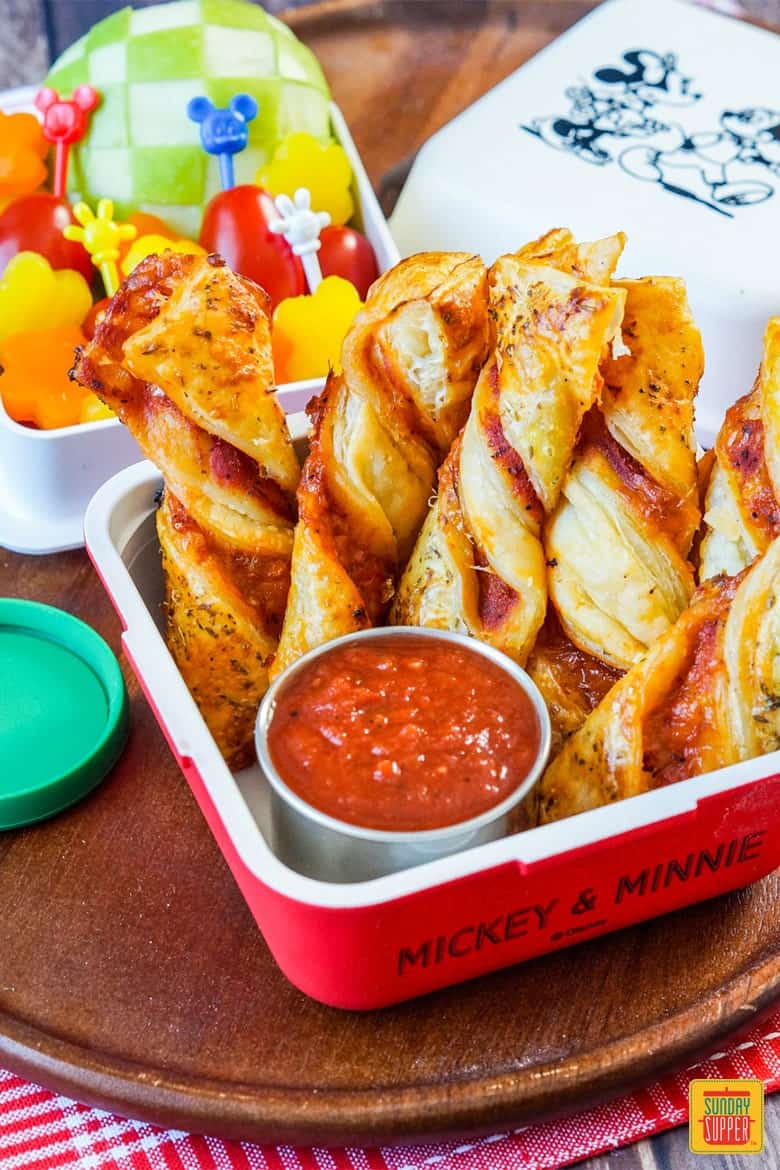 Puff Pastry Pizza Twists
Dish out these Puff Pastry Pizza Twists at your next football party, and you will watch them disappear before you know it. These little pizza rolls are one of our favorite finger foods for football! Plus, they're so easy, kids can make them, and they take less than 30 minutes to make. What's not to love?
Gluten-Free Air Fryer Nashville Chicken Bites
We have been completely obsessing over these Gluten-Free Air Fryer Nashville Chicken Bites from Wanderlust & Wellness. We love how crispy and full of flavor they are- the pickle really makes it! Definitely add this to your list of football finger foods to try this year.
Chorizo Cheese Dip with Spinach
Full of flavor from spinach, spicy chorizo, and three types of cheese, this Chorizo Cheese Dip with Spinach is easily one of our favorite football party foods. We love serving this dip with crispy bagel crackers!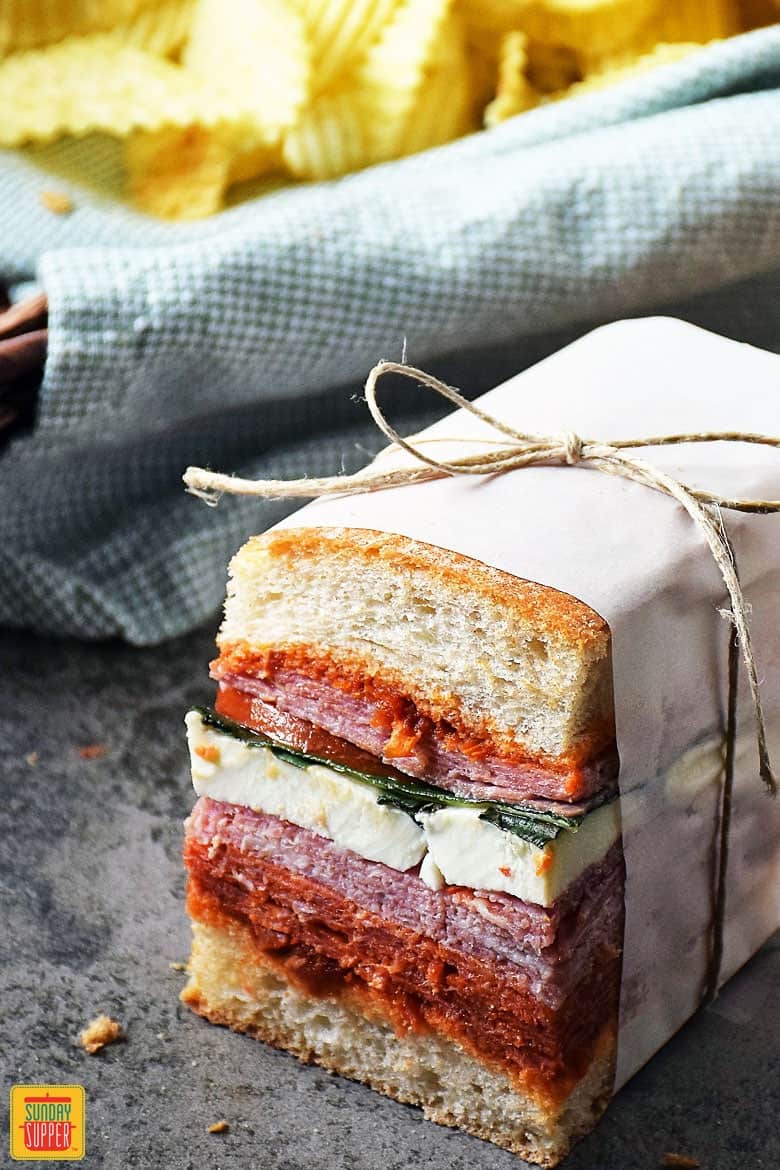 Italian Pressed Sandwich
We love this ciabatta sandwich! Our Italian Pressed Sandwich is a super easy sandwich recipe that we make every game day. This is easily one of our favorite football party finger foods for how easy it is to make and simply how delicious it is!
Ham and Cheese Bread Rolls
We are BIG fans of these Ham and Cheese Bread Rolls from Dani's Cookings! Just look at that ooey, gooey cheese! One of our favorite football finger foods, your guests will rave about these for days.
Baked Crispy Potato Wedges
You NEED these Baked Crispy Potato Wedges for game day. EVERYONE loves these easy potato wedges! They're soft on the inside and crispy outside, with a coating of simple seasoning, and are a healthier choice than fries but even tastier. Seriously, you have to try them!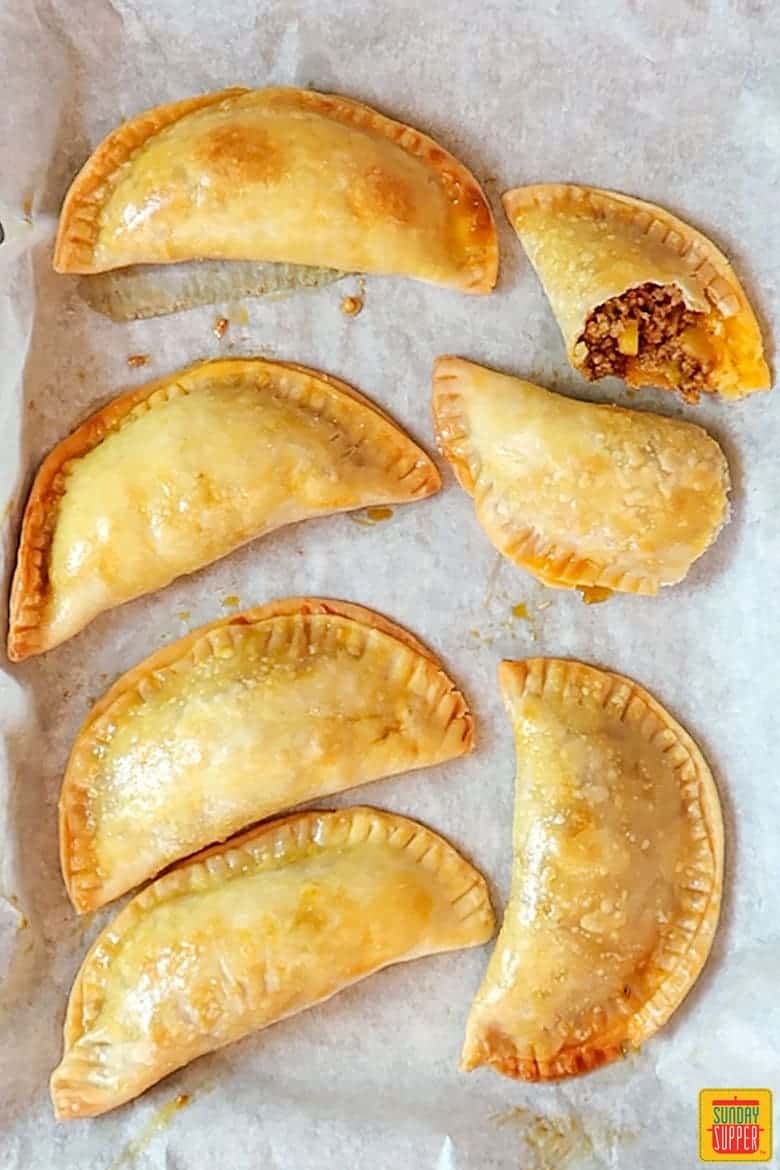 Puerto Rican Baked Empanadas
We make these Puerto Rican Baked Empanadas for any occasion we can think of because they are so delicious, they're tasty when they're cold (for real!). We love this easy hand pie recipe as a part of our game day foods and know you will, too!
More Football Party Finger Foods to Serve!
Finger Foods for Party
What's your favorite game day food on this list? Let us know in the comments below! We love to hear from you!