Sunday Supper is an Amazon Associate and may receive compensation for purchases made through affiliate links.
Planning your gluten-free meal ideas for the holiday season? Look no further than this list of easy gluten-free meals for the holidays!
We have you covered for everything from gluten-free appetizers and gluten-free dinners to gluten-free desserts, and everything in between!
Enjoy cooking easy gluten-free recipes for dinner for the holidays, with no stress or hassle.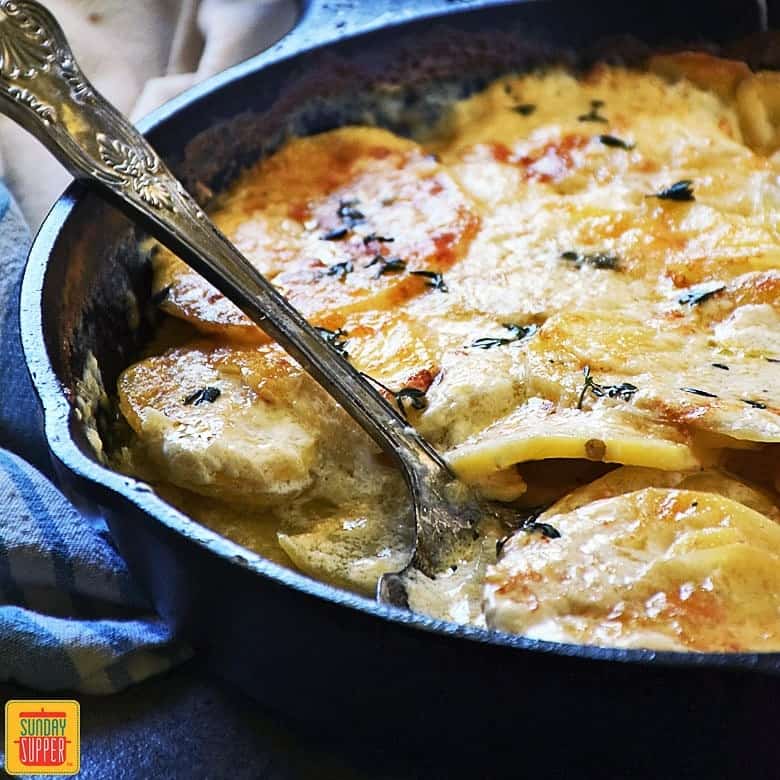 Holiday Gluten-Free Meal Ideas
We are all about gluten-free meal ideas for the holidays! It's important everyone at the table gets to enjoy a delicious holiday dinner, including those of us on gluten-free diets, from their choice of appetizers to side dishes, to dinner and even dessert.
We pulled together our favorite gluten-free meals for the holidays, so you can put together the perfect holiday meal plan and keep your side dishes gluten-free without stressing about what you're going to make.
Holiday Gluten-Free Appetizers
These gluten-free starters are perfect for the holidays! Try our favorite of the best appetizer recipes, from delectable Millionaire's Bacon to the elegant Potato Pave (which is like a potato terrine). Not only are these holiday appetizers easy to make and perfect buffet finger food ideas, but they're also just the right variety to choose from!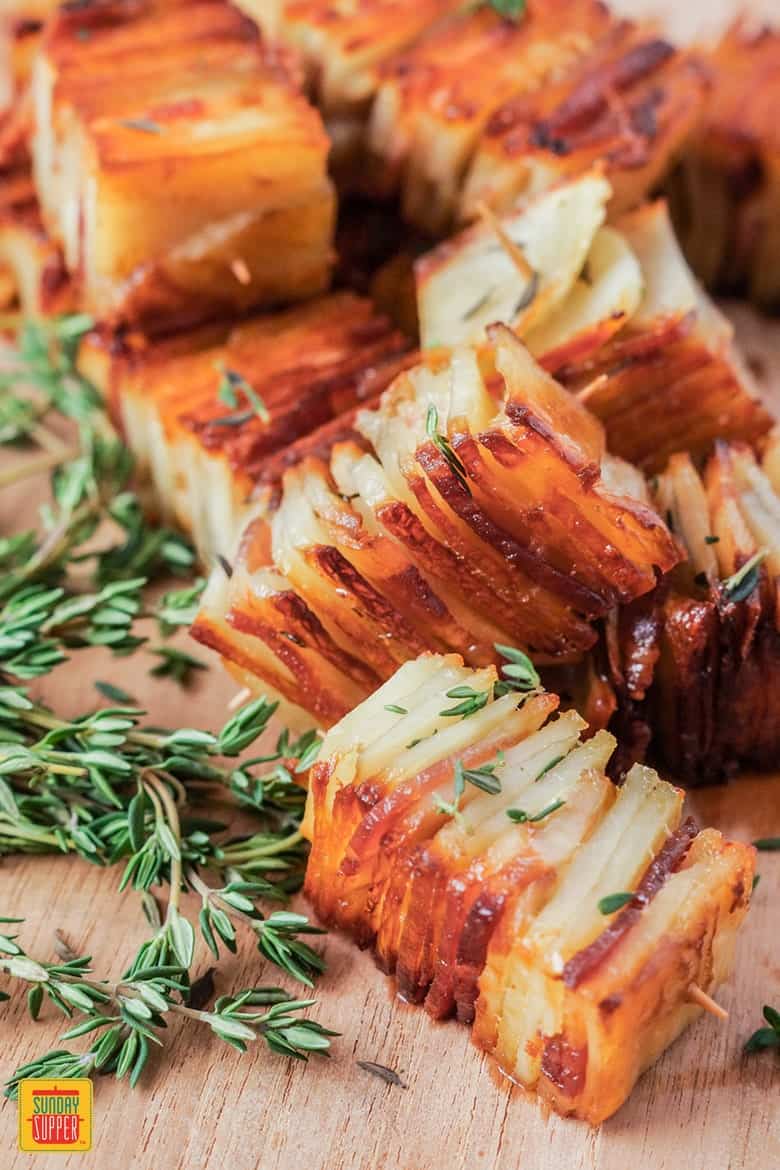 Easiest Gluten-Free Dinners for the Holidays
Everyone knows the main course is the most important part of the meal, even if everyone is there for the holiday side dishes. We know the truth! These gluten-free dinner ideas are perfect for the holidays, whether you're in the mood for cooking up a roast beef dinner like our Slow Roasted Prime Rib, or even chicken, pork, or turkey. While our Thanksgiving turkey recipe and baked apple pork chops are not naturally gluten-free, they are very easy to make gluten-free for you and your guests.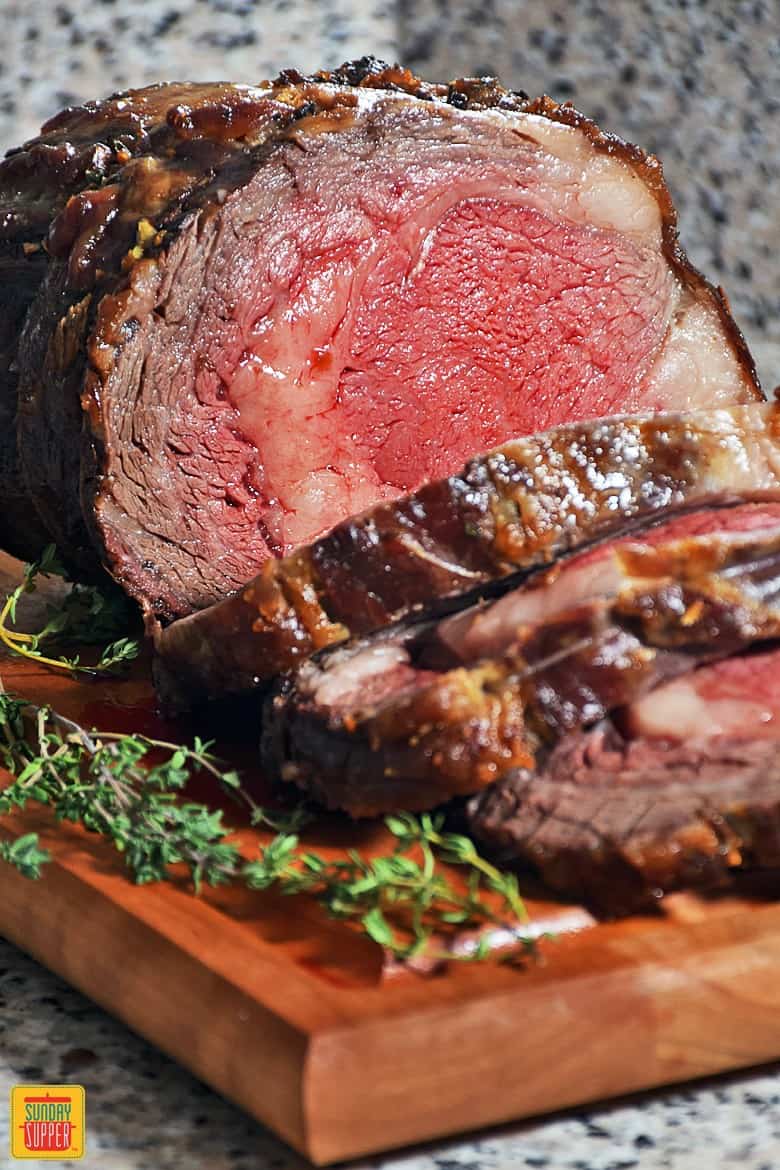 The Best Gluten-Free Side Dishes for the Holidays
It's a bit of a running joke that everyone looks forward to side dishes the most when it comes to the holiday season, but there's a good reason for that! These gluten-free side dishes are so delicious, no one will be able to tell the difference between them and recipes containing gluten. We highly recommend trying our Au Gratin Potatoes and our Leek and Porcini Stuffing. They are out-of-this-world tasty, and are some of our favorite easy gluten-free meals!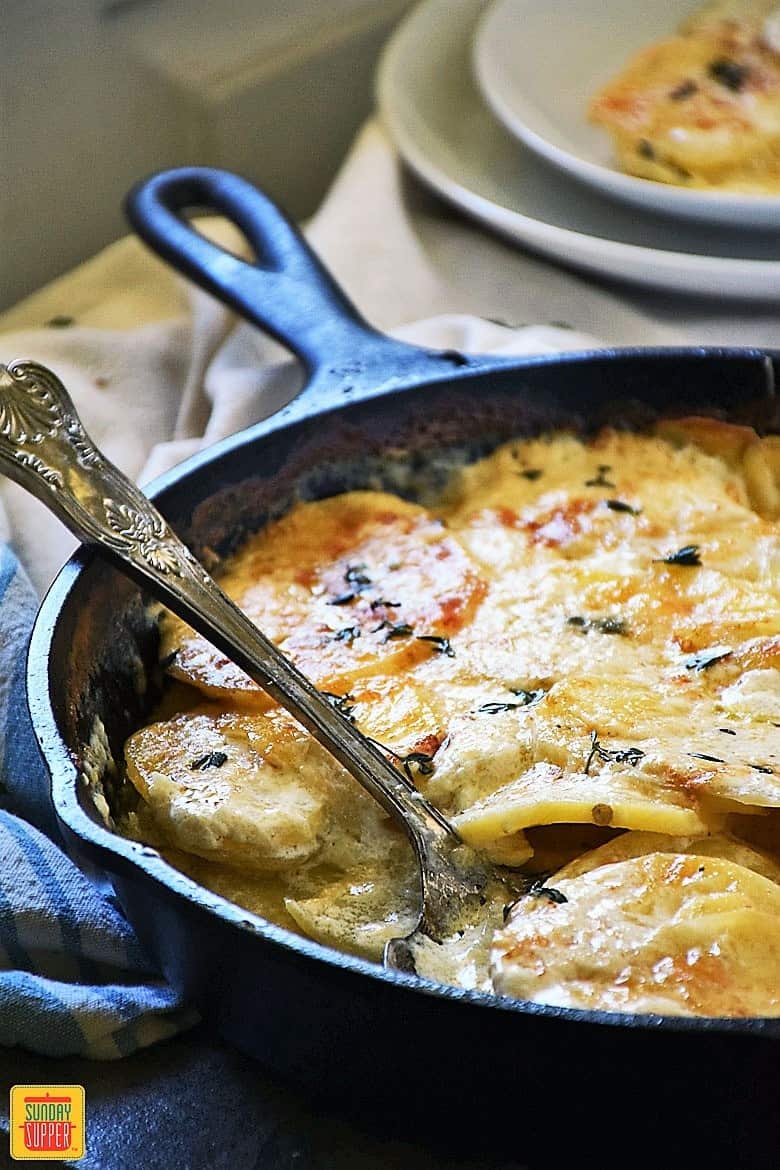 Easy Gluten-Free Desserts to Make for the Holidays
Gluten-free desserts are just as important for the holidays as the rest of the meal!
That's why we have our favorite of the easiest dessert recipes for the holidays, starting with our Oatmeal Raisin Cookies recipe to our Sweet Roasted Pumpkin Seeds (which you can enjoy either as a snack or as a dessert, or hand out as a holiday food gift after the meal!).
Holiday dessert recipes like these easy gluten-free meals are just what you need for a truly special dinner.
Other Easy Recipes for Your Holiday Menus
These recipes may not be exclusively easy gluten-free meal ideas, but they are perfect for your holiday menu planning. You're sure to find some new holiday favorites on these lists!
And try more Easy Christmas Dinner Ideas!
What are your favorite gluten-free recipes for the holidays? Why do you cook gluten-free for the holidays? Let us know in the comments below! We love to hear from you.