These Gourmet Burger Recipes will be the hit of your summer! From a savory Mushroom Swiss Burger to the juicy Poached Egg Burger and even a Bison Burger, these easy burgers are impressive, delicious, and simple to make at home.
Gourmet burgers are perfect for all of your summer grilling ideas, but make some of the most fun family dinner ideas any time of year. Let's get cooking!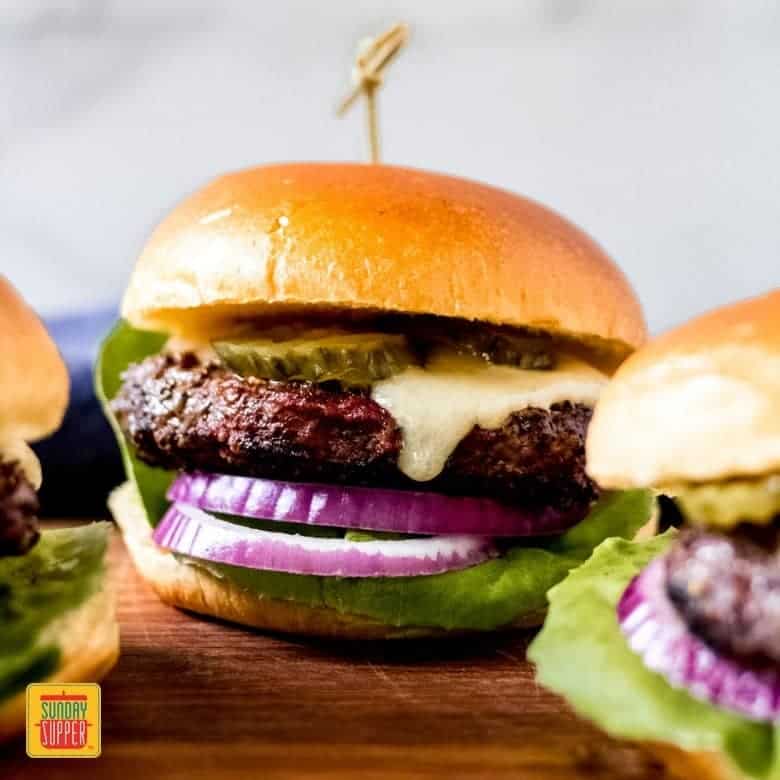 Jump to:
🍅 Gourmet Burger Toppings
When it comes to making a gourmet burger recipe, the toppings are the most important part. What really sets them apart from a regular hamburger or cheeseburger recipe are the gourmet burger toppings you use!
You might like an extra creamy cheese, like for a goat cheese burger, or even blue cheese burgers. Or, maybe you're a fan of an egg on your burger? Poached eggs make one of the best gourmet burger recipes. In fact, we have an egg burger recipe to share with you below!
If you want to make your own burger recipe from scratch, try these recipes as gourmet burger toppings: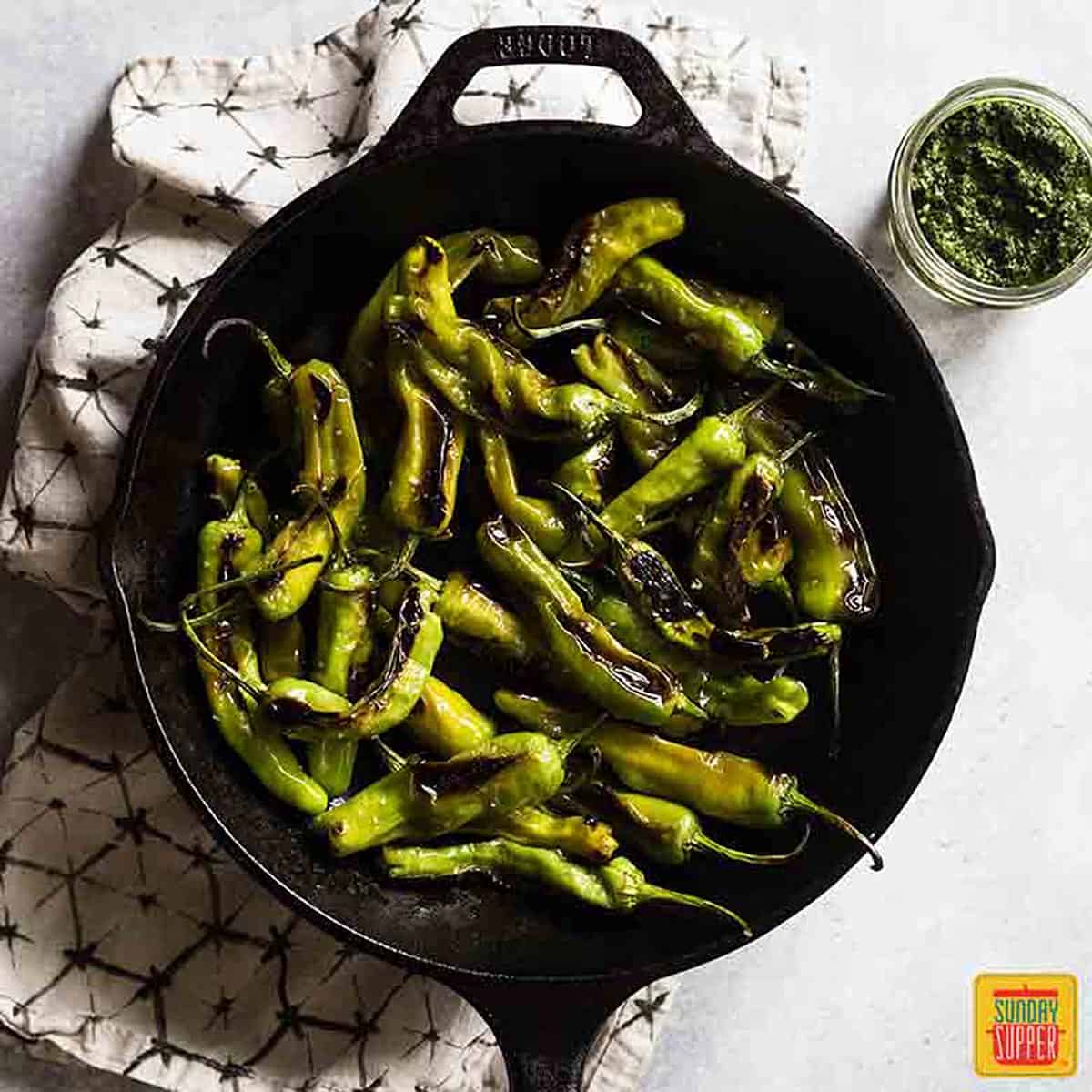 🧂 Gourmet Burger Seasoning
Like any burger, these burgers are perfect with simple seasoning like salt and pepper. But I always like to add a little something special to my homemade burger recipes for extra flavor!
One of the best gourmet burger seasoning is our Garlic Parmesan French Fry Seasoning. This seasoning isn't just delicious with french fries or potato wedges – it's perfect for seasoning your ground beef burger patties, too!
Even just adding a little garlic powder to your homemade burger seasoning mix will give it an extra kick you will love. Try a blend of garlic and onion powder, or even use steak seasoning instead.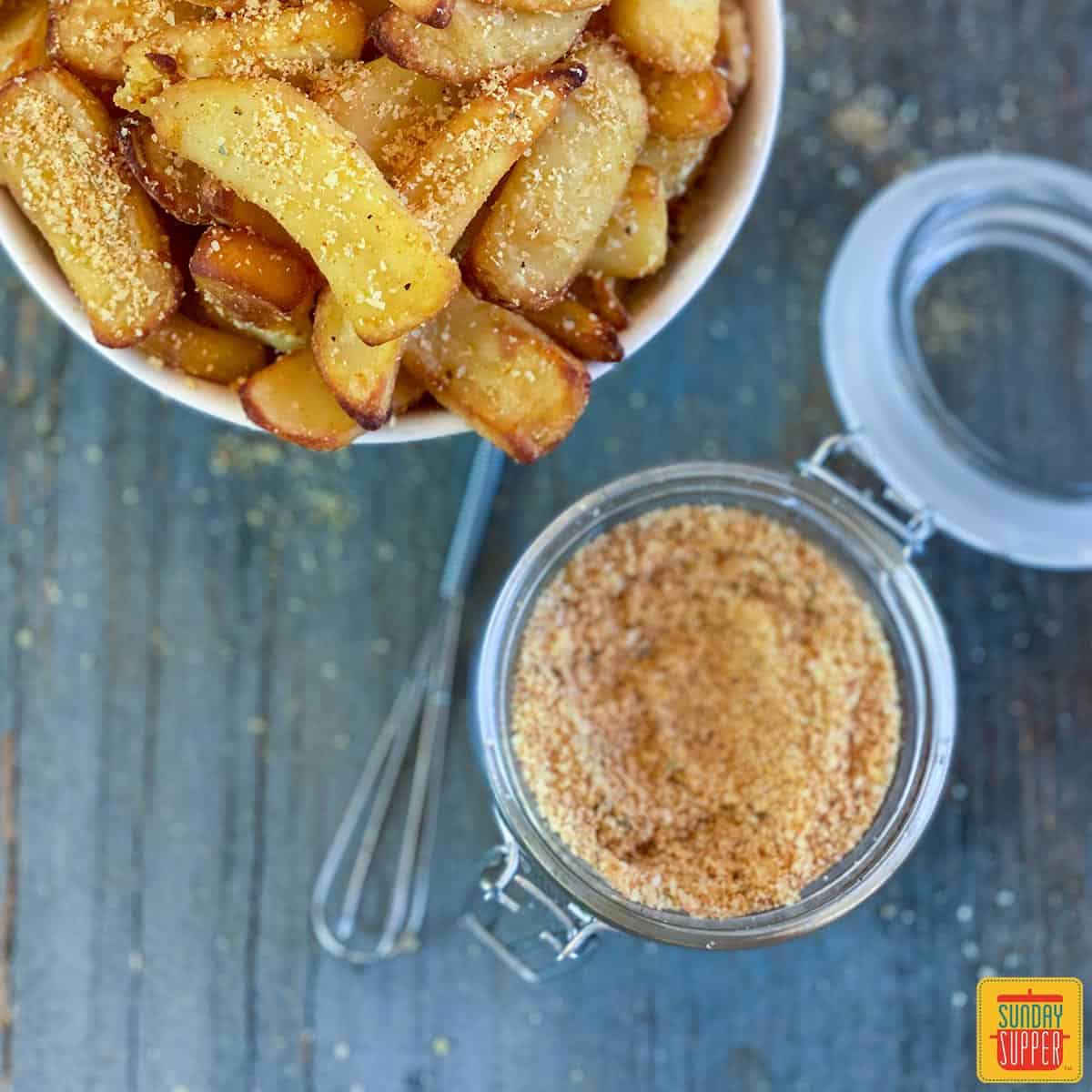 ⭐ Best Burger Recipe Tips
🍔 Best Gourmet Burger Recipes
These are the fancy burgers dreams are made of! You are sure to find a new favorite burger recipe in this list. Even better if you're cooking burgers on the grill!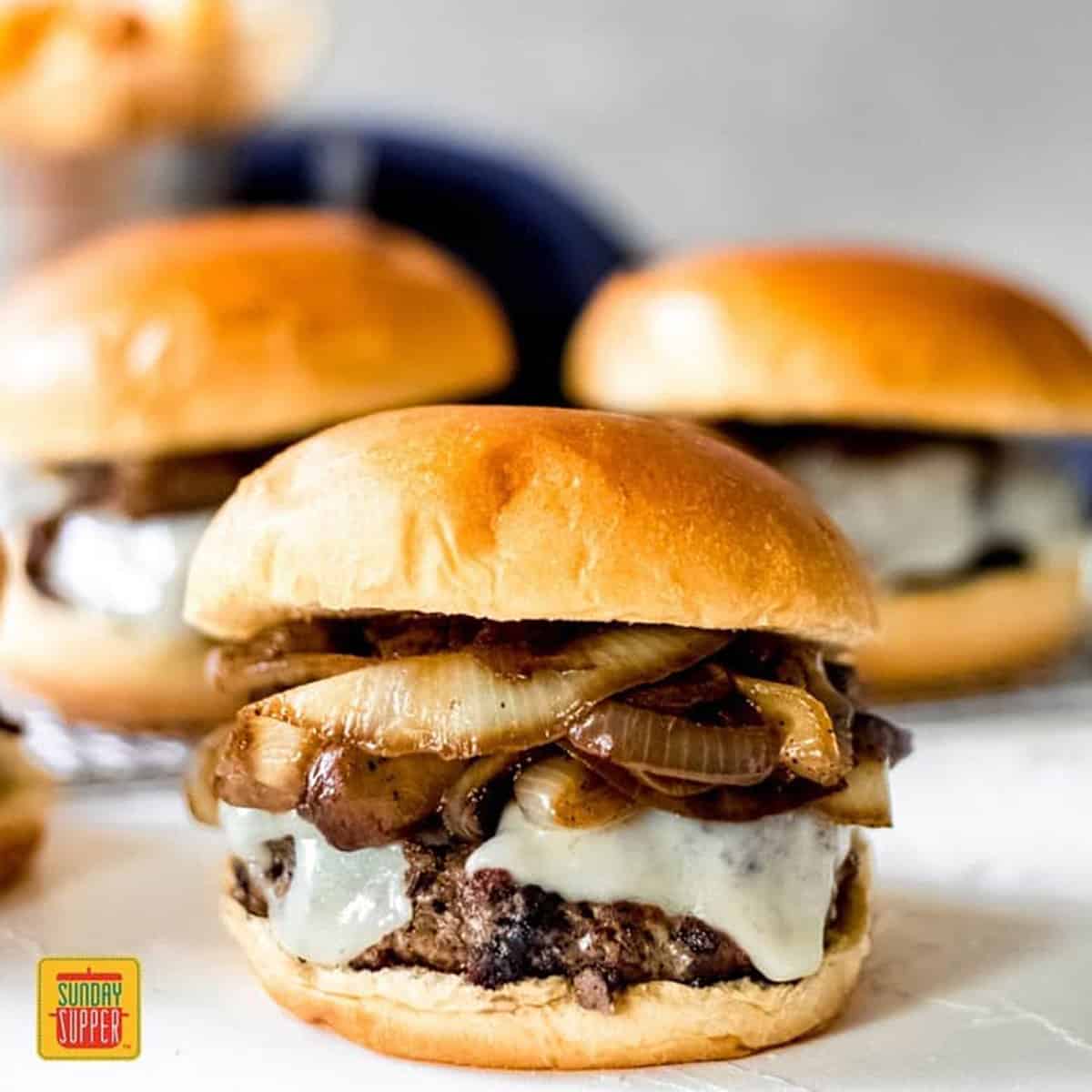 Mushroom Swiss Burgers
This Mushroom Swiss Burger should be at the top of your list of fancy burgers to try! It is savory, earthy, and so delicious. Mushroom burgers just do not get any better than this. With perfect caramelized onions and mushrooms, it is one of the best burger recipes ever.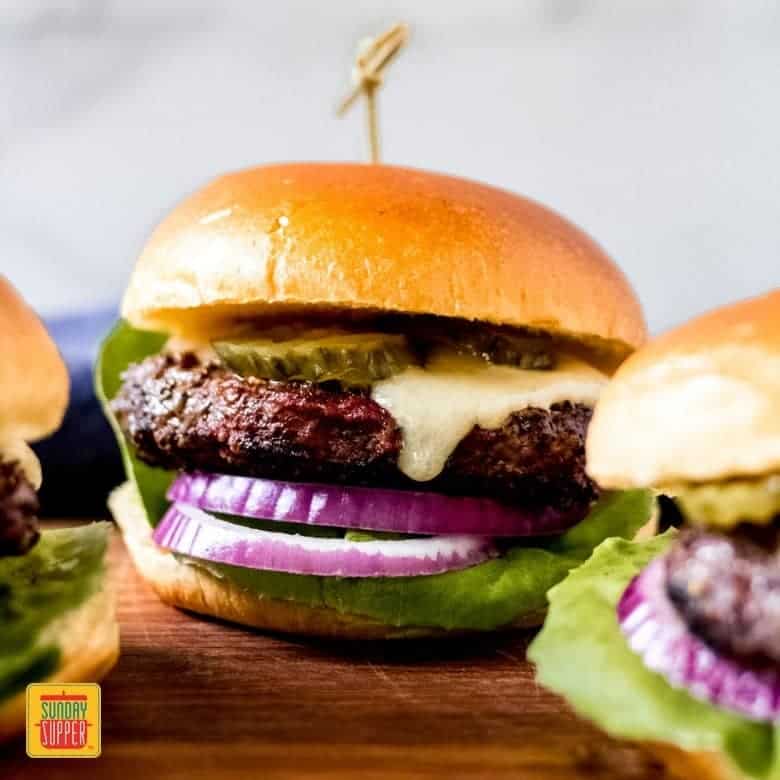 Bison Burger Recipe
Have you ever had bison? Now's the time to try it! This Bison Burger is one of our favorite recipes for gourmet hamburgers. It is packed with flavor, easy to make, and has a texture and taste like no other. Give this tasty burger recipe a try!
Loaded Burgers with Bacon, Asparagus, & Parmesan Crisps
What makes these Loaded Burgers so special is the combination of bacon, grilled asparagus, and Parmesan crisps. You read it right – Parmesan crisps! These delicious chips of Parmesan cheese make the best gourmet burger topping and make this one of the best homemade burgers.
Poached Egg Burger with Caramelized Onions
Take one look at this Poached Egg Burger and tell me it doesn't make you hungry! With a perfectly poached egg on top (a fried egg works too!), plus caramelized onions, this is one of the best gourmet burger recipes ever. Don't know how to poach an egg? It's easy, I promise! Here's how: How to Poach an Egg.
Taco Burger Recipe
This Taco Burger is not your average burger! Complete with your favorite taco toppings and creamy cheese, this is one delicious burger recipe you will not want to miss.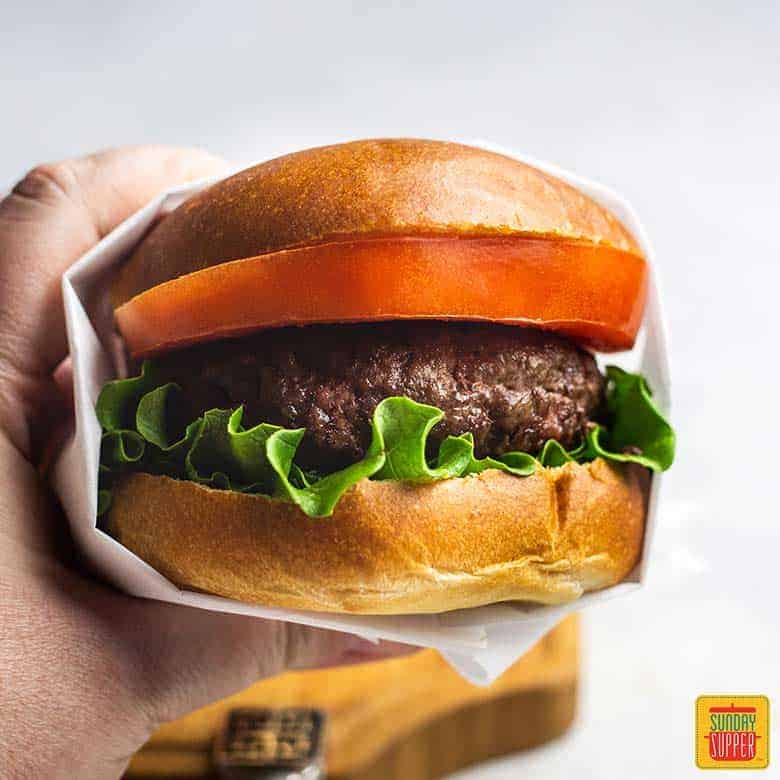 Air Fryer Burger (Garlic Butter Burger)
If you have an air fryer, you know how amazing they are for cooking burgers. This Air Fryer Burger recipe is one-of-a-kind. It is juicy, delicious, and packed with flavor. All you need to make this the most gourmet hamburger recipe is Garlic Butter Spread!
Best Veggie Burgers
That's right – veggie burgers! Follow our guide on How to Make Veggie Burgers for the best veggie burgers everyone will love. Meat-lovers and vegetarians alike will love this tasty burger recipe! They are flavorful beyond belief.
🥗 What to Make with Burgers
Gourmet hamburgers deserve the best side dishes! Even the most gourmet burger recipes pair well with fries (especially our Air Fryer Frozen French Fries!), but how about trying something new?
We have so many side dishes for burgers you'll love! You can start with some of our best side dishes for BBQ and try the recipes below.
Give these a try: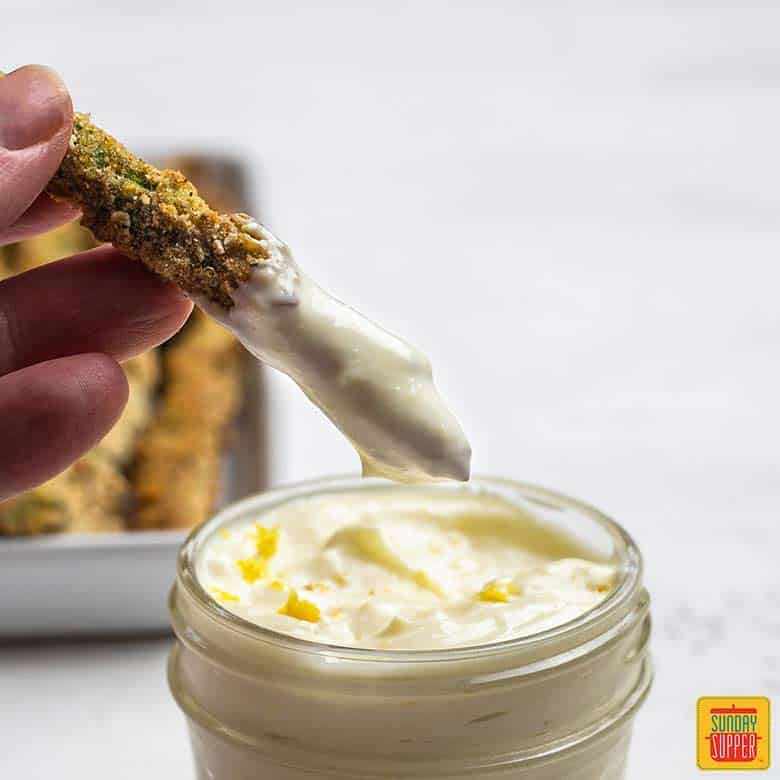 🔥 Best Grilling Recipes
If you love grilling recipes as much as we do, especially grilled steaks, you will want to try these while you're making your gourmet burger recipes!
My personal favorite is our Grilled Crab Legs recipe. This is an easy recipe for crab legs that takes just 10 minutes to make on the grill and tastes incredible, especially with Garlic Butter Sauce.
Also try:
Grilled side dishes are so handy when you're cooking your main dish on the grill. Try our Grilled Corn on the Cob, and use it for our Elotes Mexicanos. This is one of our most popular recipes ever, and it's perfect for grilling!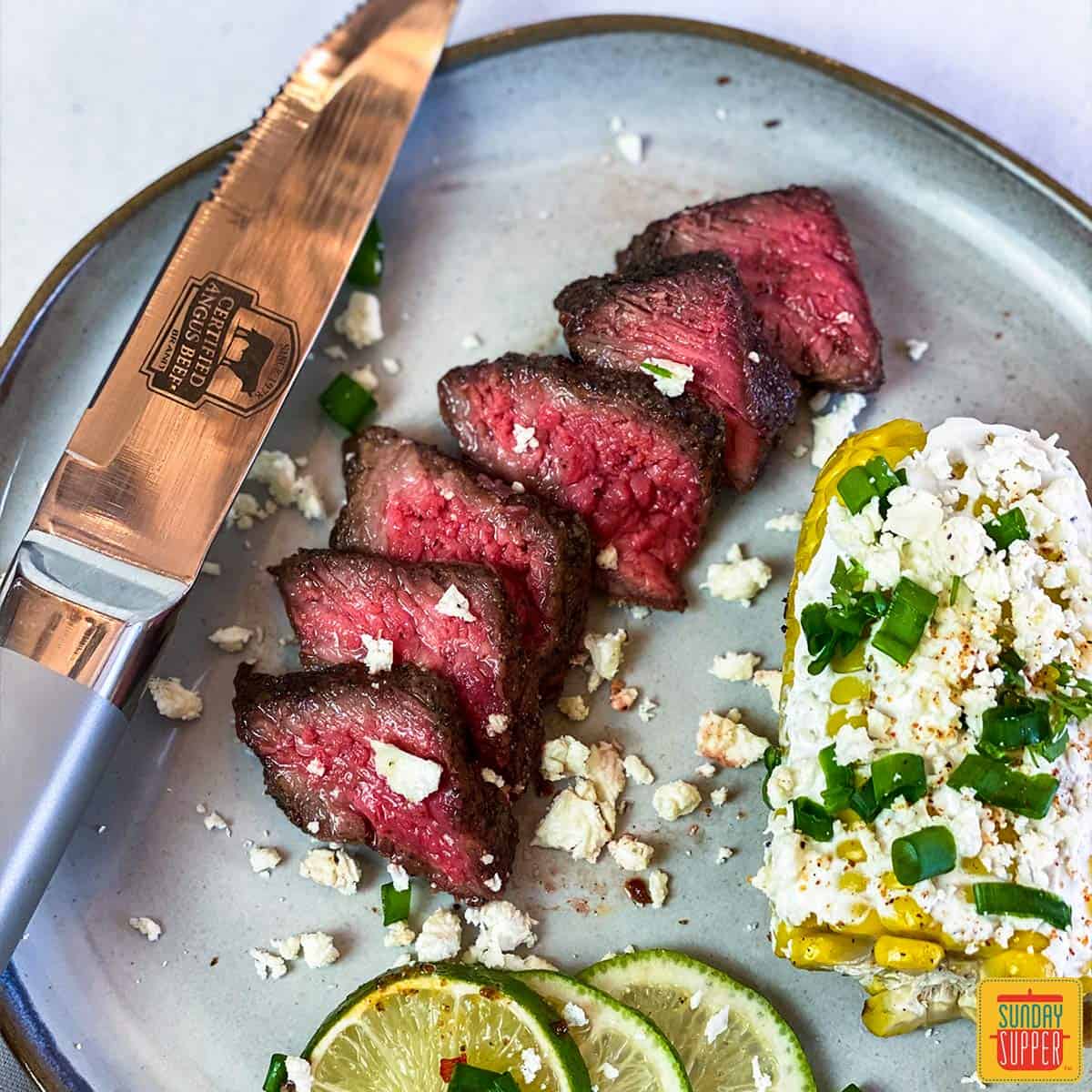 📌 Pin it for later!
Did you enjoy this page? Save it on Pinterest for later!



Save the Video Pin

Did you try our gourmet burger recipes? Let us know in the comments below which one is your favorite! We'd love to hear from you. What toppings do you use to make your burgers gourmet?