Do you have an Instant Pot? If so, do you use it only now and then or a lot? It's one of those things that has become a big trend in the food world recently – some people have embraced it hugely and use it for almost every meal, while I know I have friends who use it for rice and that's about it. I also know someone who has theirs still sitting in the box, but I won't name names! Today I'm sharing 20 great Instant Pot recipes that are sure to entice you.
Whether you have one and would like to use it more, or are considering getting one and are not sure if you would use it, we've got a few favorites from the Sunday Supper tastemakers and beyond to get you inspired. Particularly as we go into summer, slow cookers and pressure cookers are a handy tool to save using the oven. Others you might want to keep on file for a cold day – there are so many uses!
What might first come to mind when you think of  Instant Pot recipes is soups, and there are many to choose from. From an Easy Lentil Sausage Soup from My Life Cookbook to a Low Carb Goulash Soup from Kaylyn's Kitchen, you can speed up hearty soups easily. Also try classics like Potato Corn Chowder from The Typical Mom and Butternut Cauliflower Soup from Peas and Crayons.
Moving on to mains, you can speed up many dishes you might be more familiar with in a slow cooker, like Easy Beef Barbacoa from Soulfully Made or Pork Carnitas with Mexican Slaw from A Mind "Full" Mom.
Or even venture into a Chicken Burrito Lasagna from My Life Cookbook or Orange Chicken with Rice from A Mind "Full" Mom.
As I mentioned, rice is what many people might use their Instant Pot for at first, but you can also use it for other favorite sides like Mashed Potatoes from Confessions of a Cooking Diva, Mac and Cheese from Pressure Cooker Recipes or Sweet Potatoes from Add a Pinch. You can even cook beans from scratch easily without soaking as A Mind "Full" Mom explains.
Don't think you can't make dessert in it, either – there are lots of options, from this Low Carb Chocolate Mousse from My Life Cookbook to Chocolate Lava Cake from Paint the Kitchen Red and even Cheesecake from My Wife Can Cook.
Cakes, like A Pinch of Healthy's Pumpkin Banana Chocolate Chip Bundt Cake or Healthy Slow Cooking's Pear Cranberry Cake, are possible too.
If you haven't had your coffee yet and aren't quite ready for those, then our list of great Instant Pot recipes can help with breakfast too, whether Life Made Sweeter's easily adaptable Steel Cut Oatmeal for Two, Healthy Slow Cooking's Pumpkin Coffeecake Oatmeal or Banana French Toast from Living Locurto.
So many ideas – which of these great Instant Pot recipes will you try first?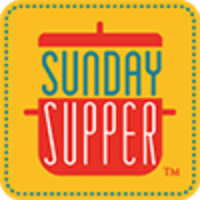 The Sunday Supper Movement is committed to bring our readers delicious recipes that encourage them to gather and eat together around the family table. Search for your favorite ingredients on our Sunday Supper website. Also check out the Sunday Supper Pinterest boards for plenty more ideas and inspiration.
And sign up for our newsletter to get great Sunday Supper recipes delivered right to your inbox every Thursday!