Sunday Supper is an Amazon Associate and may receive compensation for purchases made through affiliate links.
Learn how to use an instant pot AND which instant pot is right for you so you can make amazing INSTANT POT dinner recipes. Plus, we share our favorite instant pot recipes!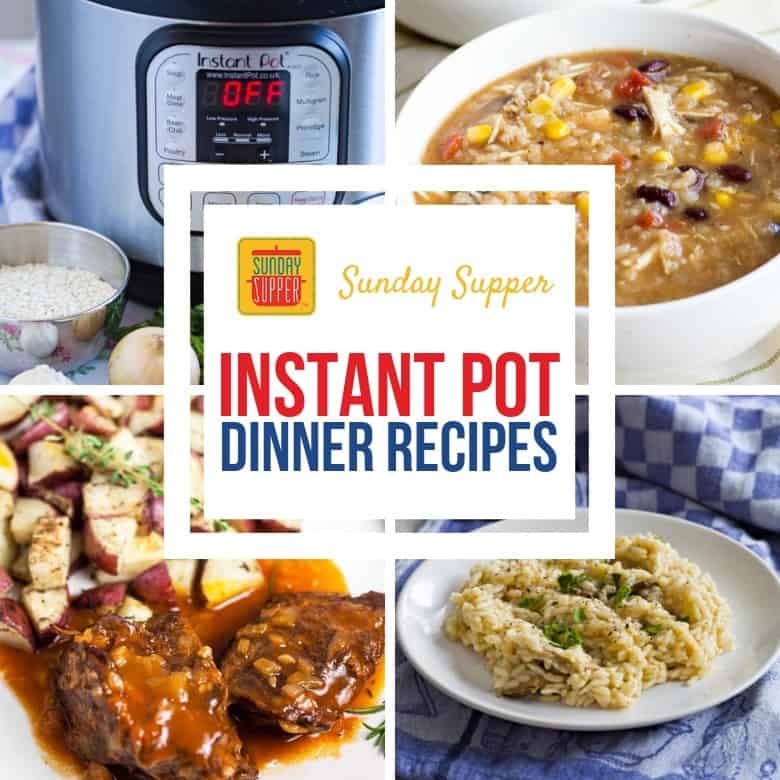 How is an instant pot different from a crock pot?
Instant pots serve multiple purposes! Depending on the model you own, it can function as a pressure cooker, rice cooker, yogurt maker, sauté pan, steamer, or warming pot. You can even make a cake in an instant pot!
Typically, crock pots serve one purpose. You add a bunch of ingredients to a slow cooker and let it simmer at a low temperature for a few hours, so they're great for soups, roasts, and stews.
Instant pot dinner recipes can take under an hour of cooking time, whereas crockpot cooking usually takes a minimum of 4 hours.
To summarize, the Instant Pot is perfect for meals done quickly, while a crock pot is ideal for slowly cooked recipes like Slow Cooker Beef Ragu or Slow Cooker Steel Cut Oats.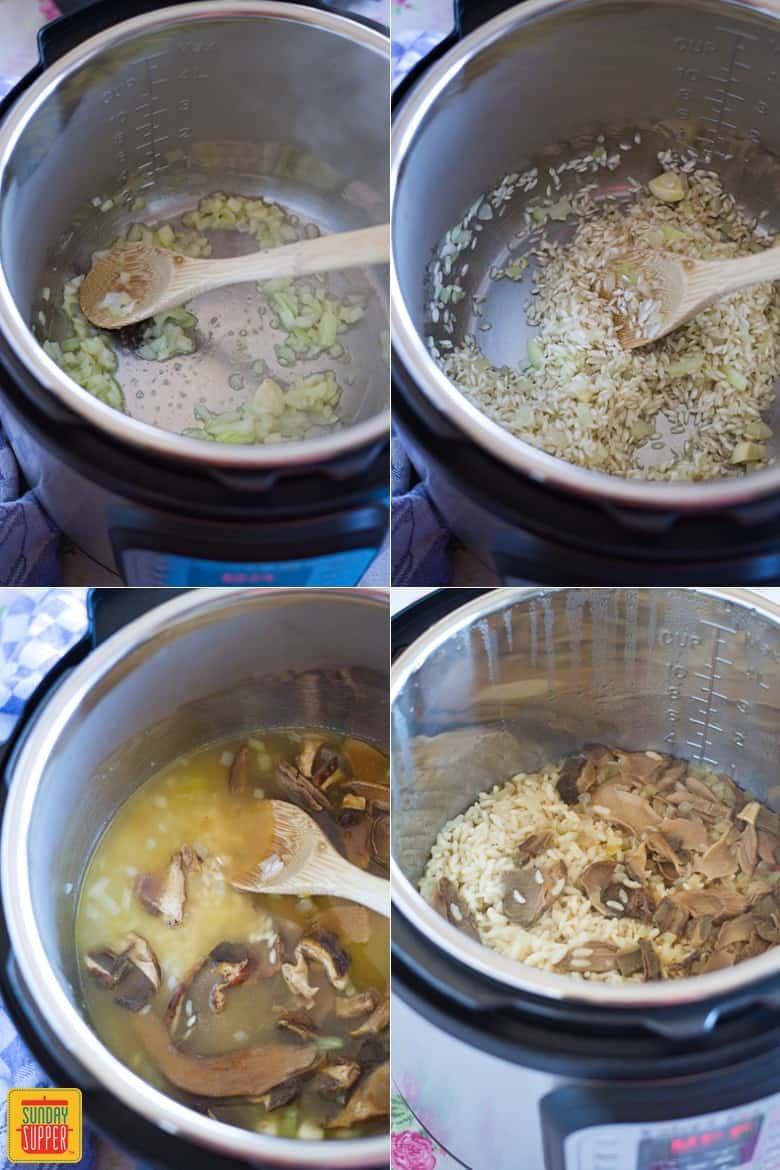 What are the benefits of an instant pot?
There are many mind-blowing benefits to using an instant pot. For example:
You can add frozen fruit, vegetables, or meat into the instant pot and it will defrost and cook them perfectly for you
Meals truly are done in an instant: you can make your favorite family dinner recipes in much less time with an instant pot
Instant pots feature preset programs that save you time, whether you're making rice, soup, meat, or steaming a meal, and more
Consistent cooking: instant pots cook food consistently, so you'll always know what to expect
Learning how to use an instant pot is easy so you can start making amazing instant pot dinner recipes right away!
Can an instant pot be left unattended?
One main benefit of using an instant pot is that it does a lot of the work for you.
However, we do not recommend leaving your instant pot unattended. Do not leave the house while your instant pot is cooking.
If you need to leave the kitchen, make sure your instant pot has reached pressure and that it is not steaming. Pressure is reached on an instant pot when the lid is locked, the pin is in an upright position, and the cooking timer begins counting down.
What instant pot is right for me?
When choosing the instant pot that's right for you, consider how many people you plan to cook for.
Instant pots come in different quart sizes, from 3 to 8 quarts. Which instant pot is right for you depends on how many servings you want. We recommend the 3 quart instant pot for one to two people, the 6 quart instant pot for a family, and the 8 quart instant pot for a large group of people.
Depending on which instant pot model you buy, some may have more cooking programs than others. Look for the cooking programs that are important to you when choosing your perfect instant pot.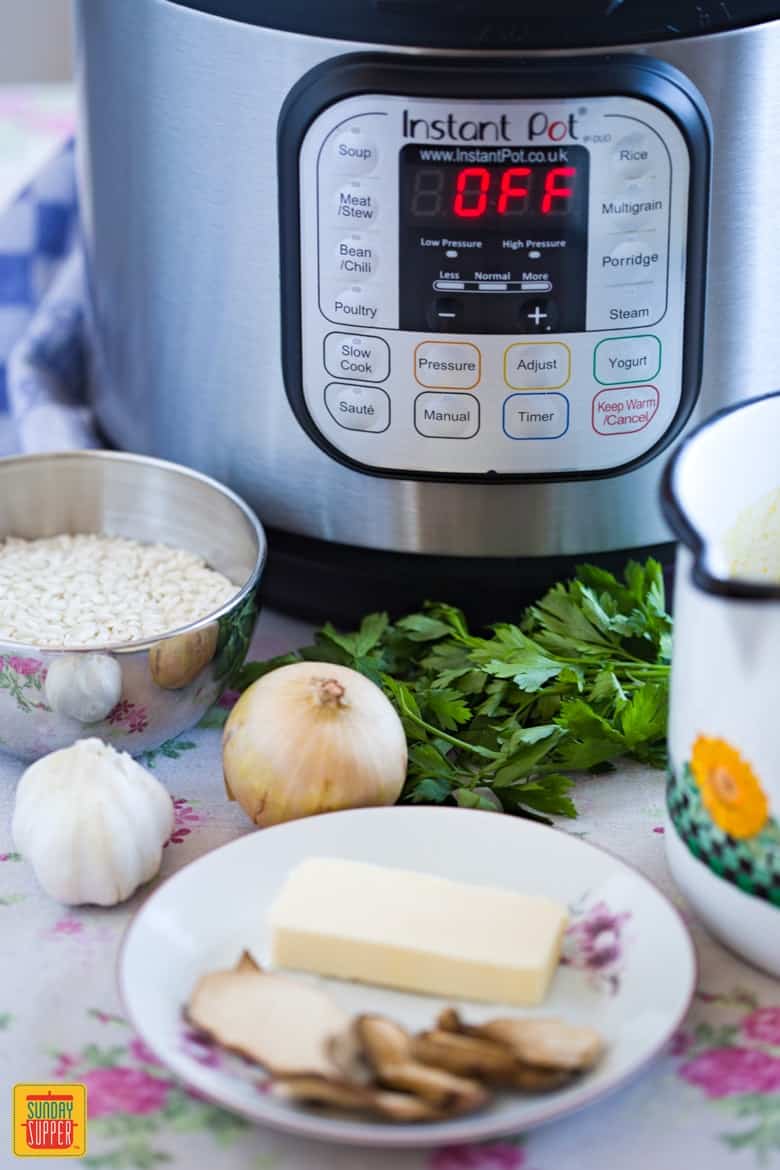 How to Clean an Instant Pot
Here are our steps on how to clean an instant pot. You won't believe how easy it is!
Make sure to unplug your instant pot.
Take out the inner pot and remove the lid.
Inside the lid is a sealing ring; remove, clean, and let dry.
Use a mixture of vinegar, water, and lemon to clean the inside of your instant pot. You can also use your favorite dish soap.
Instant Pot Dinner Recipes
Ready to make your own instant pot dinner recipes? Here are our favorites.
Have you tried one of these instant pot dinner recipes? Let us know your favorites in the comments below!
And for dessert, try our Instant Pot Cheesecake! It is the easiest way to make cheesecake, and tastes fantastic.
📌 Pin it for later!
Did you enjoy this page? Save it on Pinterest for later!