Sunday Supper is an Amazon Associate and may receive compensation for purchases made through affiliate links.
Double, double, toil and trouble! It's the most frightfully wonderful time of the year, and we're celebrating with Halloween finger foods. These spooky, fun, and easy finger foods make the perfect Halloween party food for adults and kids alike! Throw a scream of a party with the best Halloween food ideas!
Put your family and guests under your spell with creepy, clever, and fun Halloween recipes everyone will love. These easy recipes make the perfect Halloween finger foods for kids and adults both!
Halloween Chocolate Bark
Halloween chocolate bark is so easy to make, the kids can help! With only a few simple, easy-to-find ingredients, this easy chocolate bark recipe is a must-try for Halloween. It makes a fun gift or party favor, too!
No Bake Pumpkin Cheesecake Balls
These pumpkin cheesecake balls are one of the most delicious Fall dessert recipes everyone will love! Full of pumpkin flavor, these cheesecake balls make a wonderful treat for Halloween. What makes this one of our favorite easy dessert recipes with few ingredients is that there is no baking involved. No bake dessert recipes are the best, especially for the holidays!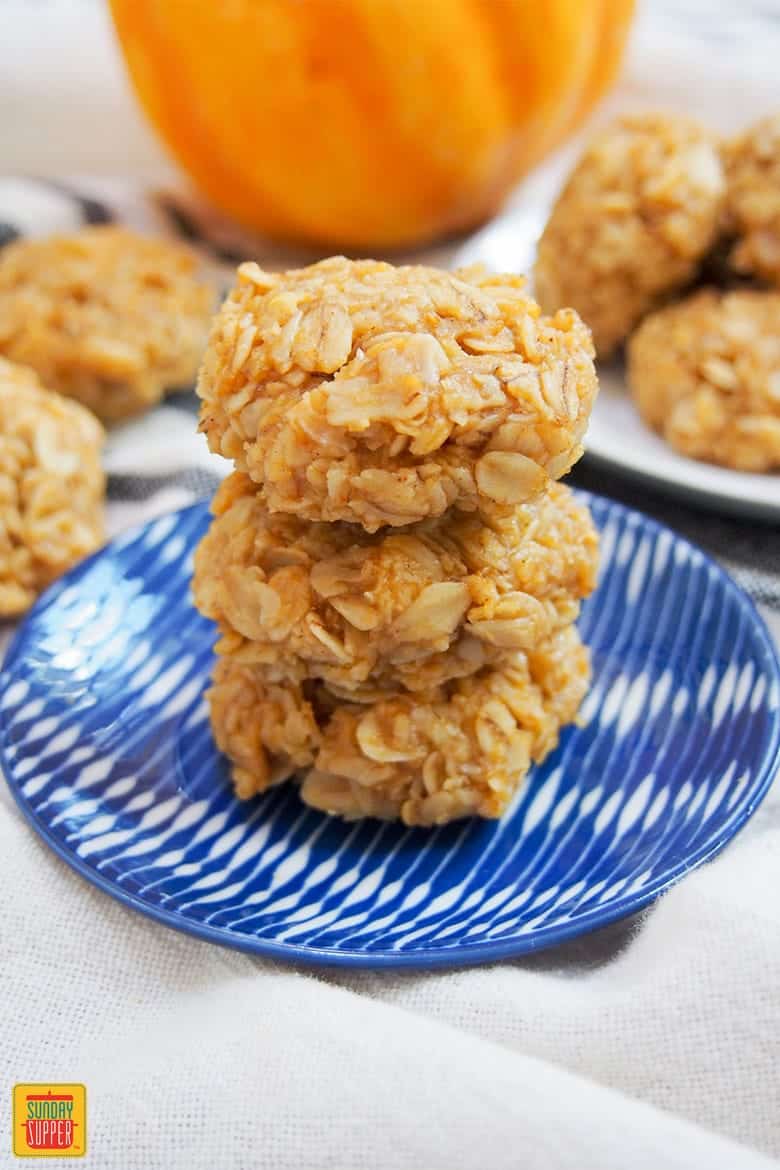 No Bake Pumpkin Cookies
These no bake pumpkin cookies take just MINUTES to prepare, and are so easy, the kids can help you make them! These gluten free cookies are an easy no bake dessert recipe that make a great treat for a Halloween party or a gift for the holiday season.
Chocolate Monster Halloween Cookies
One of our favorite easy Halloween treats are these Chocolate Monster Halloween Cookies from Sugar Salt Magic. These easy cookies are super cute and delicious. They're even fun to make, and the kids will love them!
Mummy Macarons
We love these Mummy Macarons from Tara's Multicultural Table! Inspired by Disney macarons, these Halloween cookies are a special treat everyone will enjoy. Plus, this is an easy macaron recipe to make! Try serving it for your next Halloween party!
Halloween Chips and Dips in Pumpkins
This collection of Halloween Chips and Dips from Proper Foodie makes the perfect addition to a Halloween party! Our favorite is the cheesy pumpkin dip, but the guacamole and tomato salsa are equally delicious. Serve them in pumpkin bowls for an especially festive treat!
Fall Snack Mix
We love a snack mix recipe for just about any occasion. This Fall Snack Mix from All the King's Morsels is so easy to make and is the perfect treat for a Halloween party! This is one of the easiest holiday snack mix recipes you can make. We recommend setting out a big bowl—it won't last long with guests!
Easy Halloween Ghost Cupcakes
These Easy Halloween Ghost Cupcakes from Fab Food 4 All are more than just easy to make: they are truly delicious! This is one of the easiest desserts from scratch, and both kids and adults will love them. It's the perfect easy cupcake recipe for a Halloween themed birthday party, too!
Pumpkin Yogurt Bites
We love these Pumpkin Yogurt Bites from This Ole Mom! With only four ingredients AND four steps to make, this is one of the easiest desserts you can make for the holiday season. Plus, they're made with yogurt, making them a healthy dessert recipe, too!
Babybel Halloween Snacks
How about a savory Halloween snack? These Babybel Halloween Snacks from The Decorated Cookie are beyond cute, and are so easy to make. You can even try making them with your kids as a fun and edible crafts project! These cheese monsters are easily one of our favorite Halloween finger foods.
Halloween Monster Marshmallows
We love Halloween Monster Marshmallows from Finding Zest! Kids will love helping make these, and with just three ingredients, these cute Halloween treats are as easy to make as it gets.
Witch Finger Shortbread Cookies
Witch fingers are a classic Halloween recipe everyone loves! These Witch Finger Shortbread Cookies from The Suburban Soapbox are a perfect example. They are one of the most fun Halloween finger foods to make, and this is one of the tastiest shortbread recipes, too!
Buffalo Meatball Pumpkins
We are blown away by the creativity of these Buffalo Meatball Pumpkins from The Gunny Sack! If you're in need of savory Halloween finger foods, you have to try these buffalo meatballs. We love the little bit of added pumpkin flavor!
Halloween Cake Pops
What could be more delicious than homemade cake pops? We love this easy cake pops recipe from Love In My Oven! Halloween Cake Pops are especially perfect for a Halloween party. Deciding how to decorate them makes this easy dessert even more fun to make!
Adorable Halloween Deviled Eggs
We are completely in love with these Adorable Halloween Deviled Eggs from She Keeps a Lovely Home! Savory Halloween treats like these are some of our favorites to make during the holiday season. These easy deviled eggs are especially perfect for the adults at your Halloween party!
Halloween Popcorn
What's a party without popcorn? We love this Halloween Popcorn from Culinary Ginger! This sweet popcorn recipe is a must try for any Halloween party. It's one of our favorite scary movie night snacks, too!
What are your favorite Halloween treats? Let us know in the comments below what you like to serve on Halloween, or what your favorite candy was to get in your trick-or-treat bag when you were a kid! We love to hear from you. And, if you love easy Halloween treats like this, try our Frankenstein Mini Cheesecake Recipe!
Finger Foods for Party
Vegetarian Stuffed Mushroom Recipe
This post was updated on 9/11/2019.