Sunday Supper is an Amazon Associate and may receive compensation for purchases made through affiliate links.
Get the BEST easy casserole recipes for the holidays here! Holiday season means it's time to bust out your favorite meal prep recipes for a busy few months of cooking and celebrating.
Casseroles make the best holiday dinner ideas because they are easy to make and even easier to clean up after! We put together our list of the best casserole ideas out there so you can enjoy a stress-free holiday with your loved ones.
The Best Casserole Ideas for the Holidays
These easy casserole holiday dinner ideas are so easy to prepare ahead of time and make the best crowd feeding recipes. One of our favorite things about these casserole ideas is that they range from breakfast to dinner. Some of them even use leftovers! What could be easier?
Easy Potato Casserole Recipes
Potato casseroles are a classic for the holidays, whether you're making a dish of our delicious Southern Sweet Potato Casserole or a cheesy Easy Scalloped Potatoes Recipe! Everyone at the table will love these easy potato casserole recipes.
Turkey and Chicken Casserole Ideas
The best part about these turkey and chicken casseroles is that they can be made with leftover chicken or turkey! From our favorite Easy Turkey Tetrazzini made with leftover turkey to the cheesy and delicious Chicken Glorioso Pasta Bake, these casserole ideas are some of our favorites.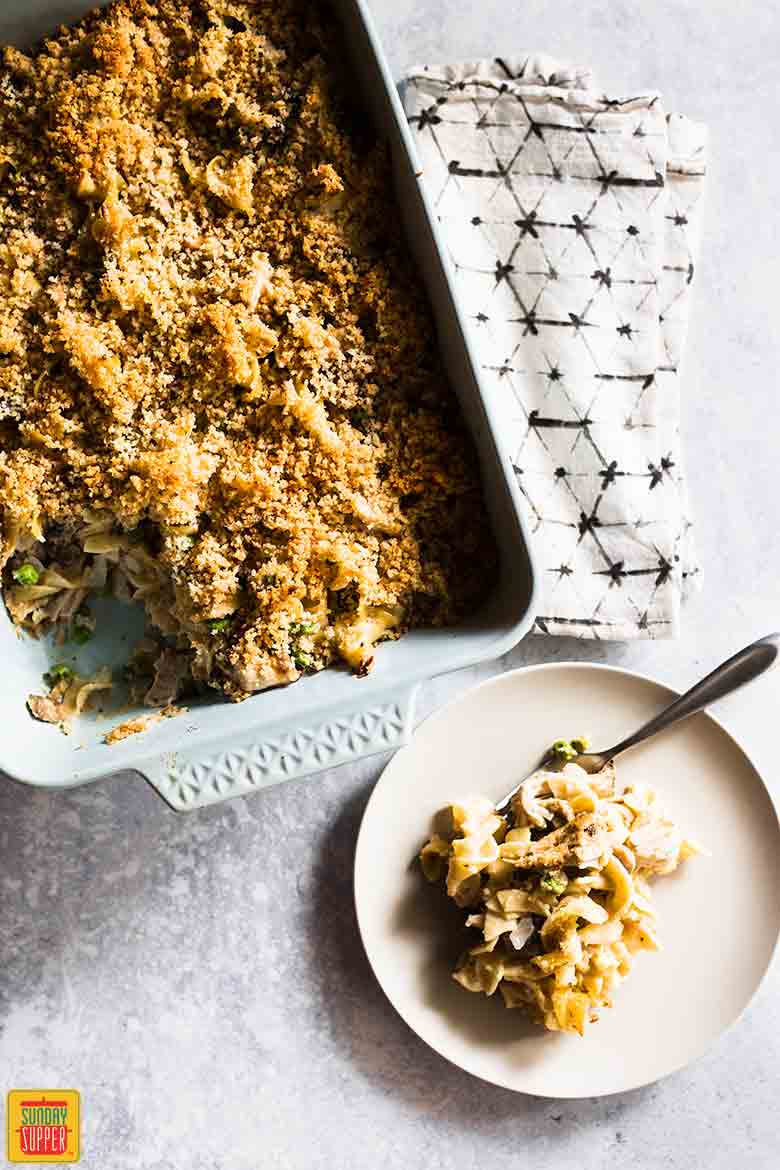 Easy Pasta Bakes Ideas
Pasta bakes make some of the best holiday casseroles for their simplicity and amazing flavor! We love these easy pasta bakes as a part of our holiday dinner ideas, especially our Ina Garten Mac and Cheese and Tomato Casserole.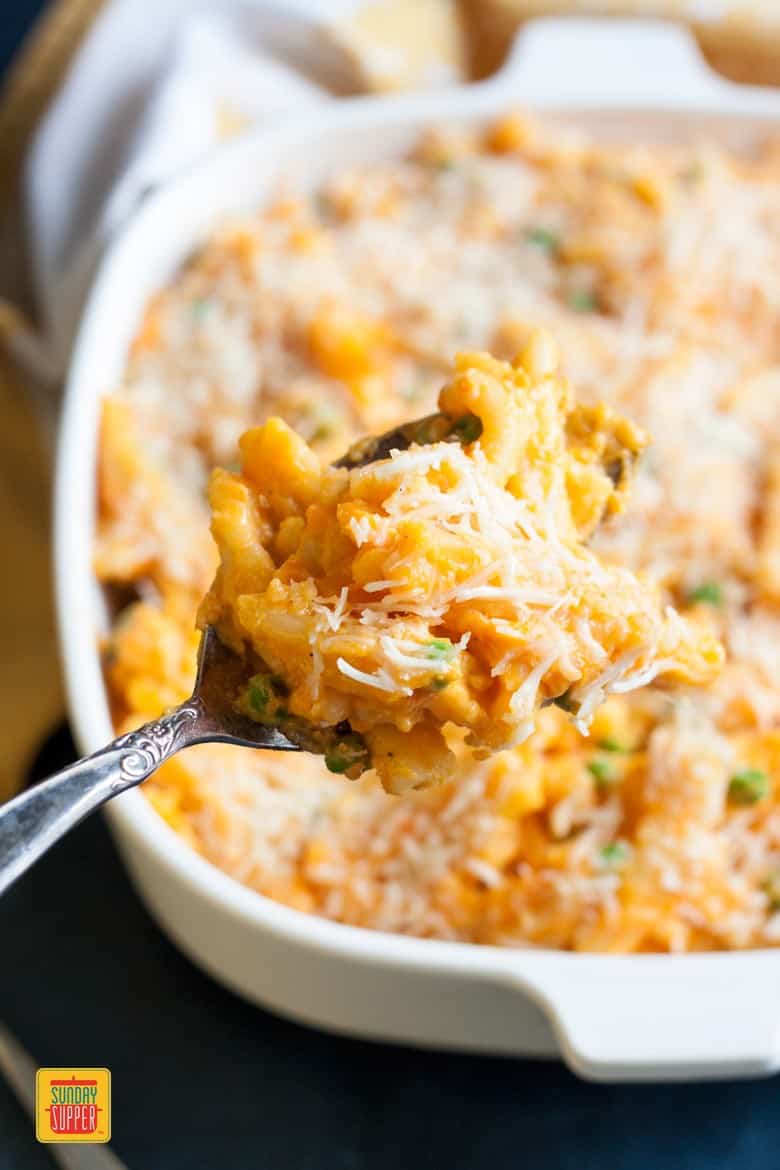 The Best Gluten Free Casseroles
Some of the best casserole recipes for the holidays are these gluten free casseroles! We especially love Gluten Free Au Gratin Potatoes, which are a big hit every year on our Thanksgiving and Christmas dinner menu.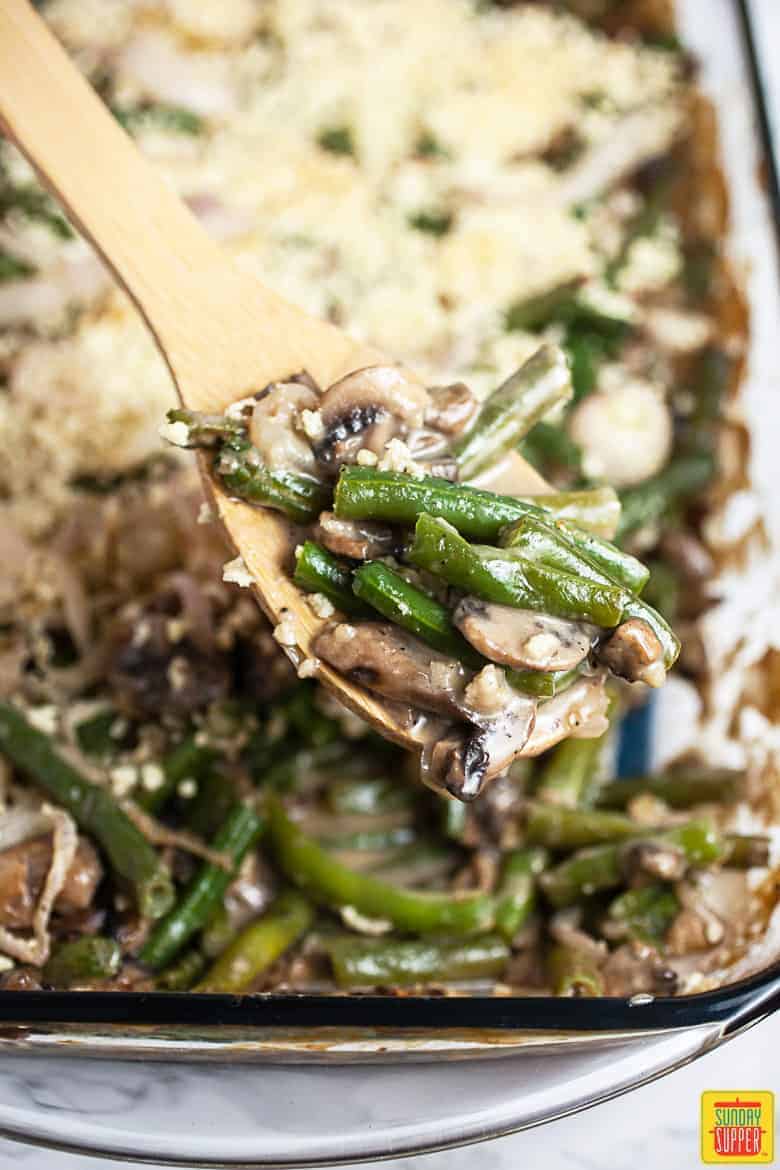 Breakfast Casseroles
Breakfast casseroles are the perfect way to start your morning on the holidays! Our Sausage Breakfast Casserole with Crescent Rolls is one of our favorite holiday meals, especially for Christmas food ideas.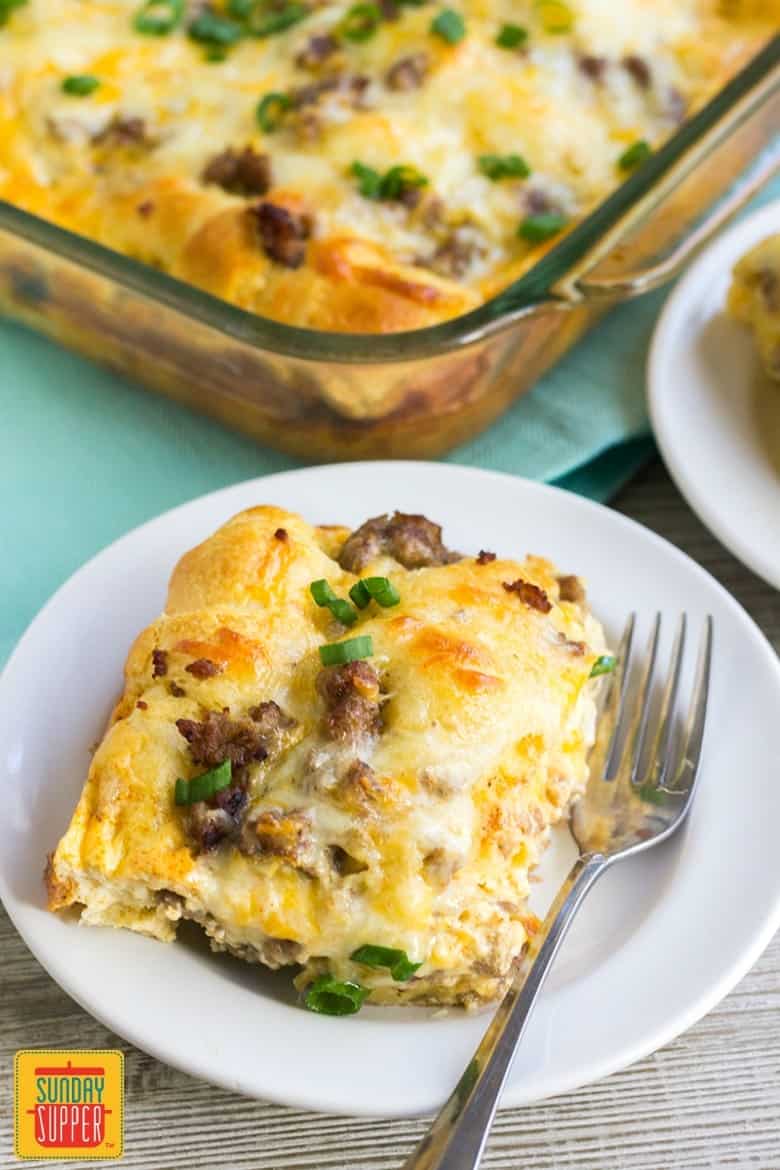 Other Casserole Ideas to Try
Can't get enough casserole recipes for the holidays? Check out our Baked Creamed Corn Casserole for a classic favorite, or try something new with our cauliflower casserole recipes!
Looking for more holiday recipes?
Get a head start on your meal planning with these holiday food ideas!
And try more Easy Christmas Dinner Ideas!
Did you enjoy our easy casserole ideas? Let us know in the comments below which ones are your favorite! We love to hear from you.
Post updated on 11/17/2019