Sunday Supper is an Amazon Associate and may receive compensation for purchases made through affiliate links.
Summer vacation is quickly coming to an end. Every year back to school seems to happen sooner and sooner. Time to start planning ahead! Make sure your kids are starting the year on the right foot, or stomach!
Kids can't focus when they're hungry, so our Sunday Supper recipes this week are all about hot lunch ideas.
Sandwiches are easy to throw into a lunch box, but they can get boring day after day. Of course, you can always send in lunch money, but how do you know all that money isn't going for ice cream and snacks?
Get the best of both worlds by packing your kids a hot lunch! Grab a thermos and check out these tasty hot lunch ideas!
Nothing makes planning lunch easier than a meal cooked in one pot. This One Pot Chili Mac and Cheese from our Sunday Supper Collection is easy to make, but super cheesy and delicious!
Everything is better homemade, especially hot pockets! These homemade hot pockets from Family Food on the Table are easy to customize to fit your kid's taste!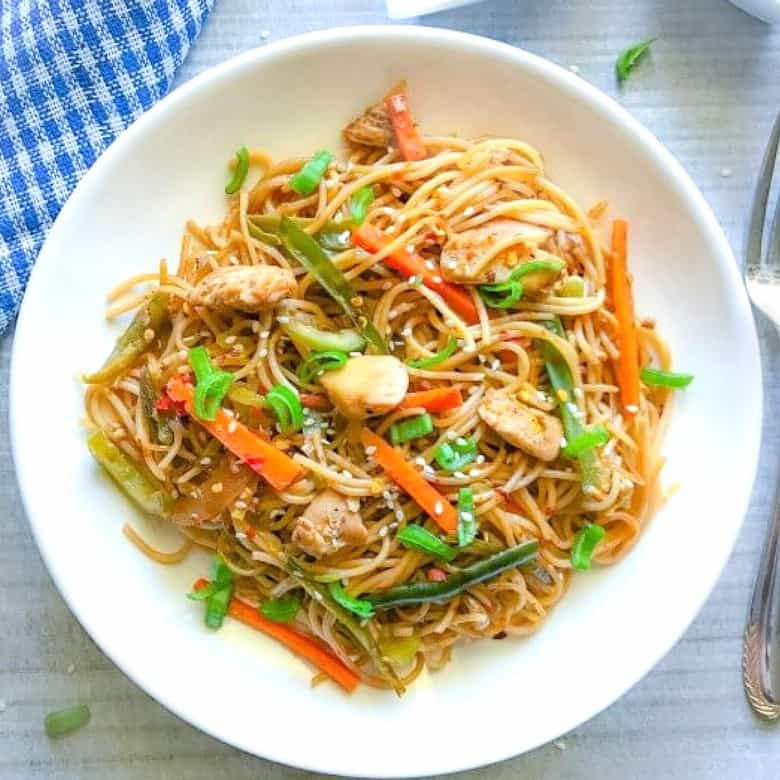 While leftover Chinese food is easy to throw into a lunch box, it's so much tastier when you make it at home! Leftovers of this Quick Spicy Chicken Chow Mein from Easy Cooking with Molly are the perfect hot lunch idea!
Start the school year on a cheesy note with this Creamy Garlic Shells Pasta from 4 Son's R Us.
Instead of a boring sandwich, send a cheesy quesadilla. We love this Gluten Free Quesadilla with Cheddar and Pears from Cricket's Confections because it uses our favorite Cabot Cheese!
What kid doesn't love finger food? This recipe for a Baked Spaghetti Cup with Chicken Meatball from Easy Cooking With Molly is so fun even the pickiest eaters will gobble them right up!
Want to really plan ahead? How about some Freezer English Muffin Mini Pizzas from Simple Seasonal? You can stockpile them for the busy nights you don't have time to pack lunch. The best part? This recipe is so easy the kids can make them!