Sunday Supper is an Amazon Associate and may receive compensation for purchases made through affiliate links.
Our Labor Day Recipes are the best way to celebrate the end of summer! From easy grilling recipes like gourmet burgers and skewered steak to the best summer desserts for parties, we have it all.
These summertime menu ideas are perfect for a Labor Day celebration or any backyard party!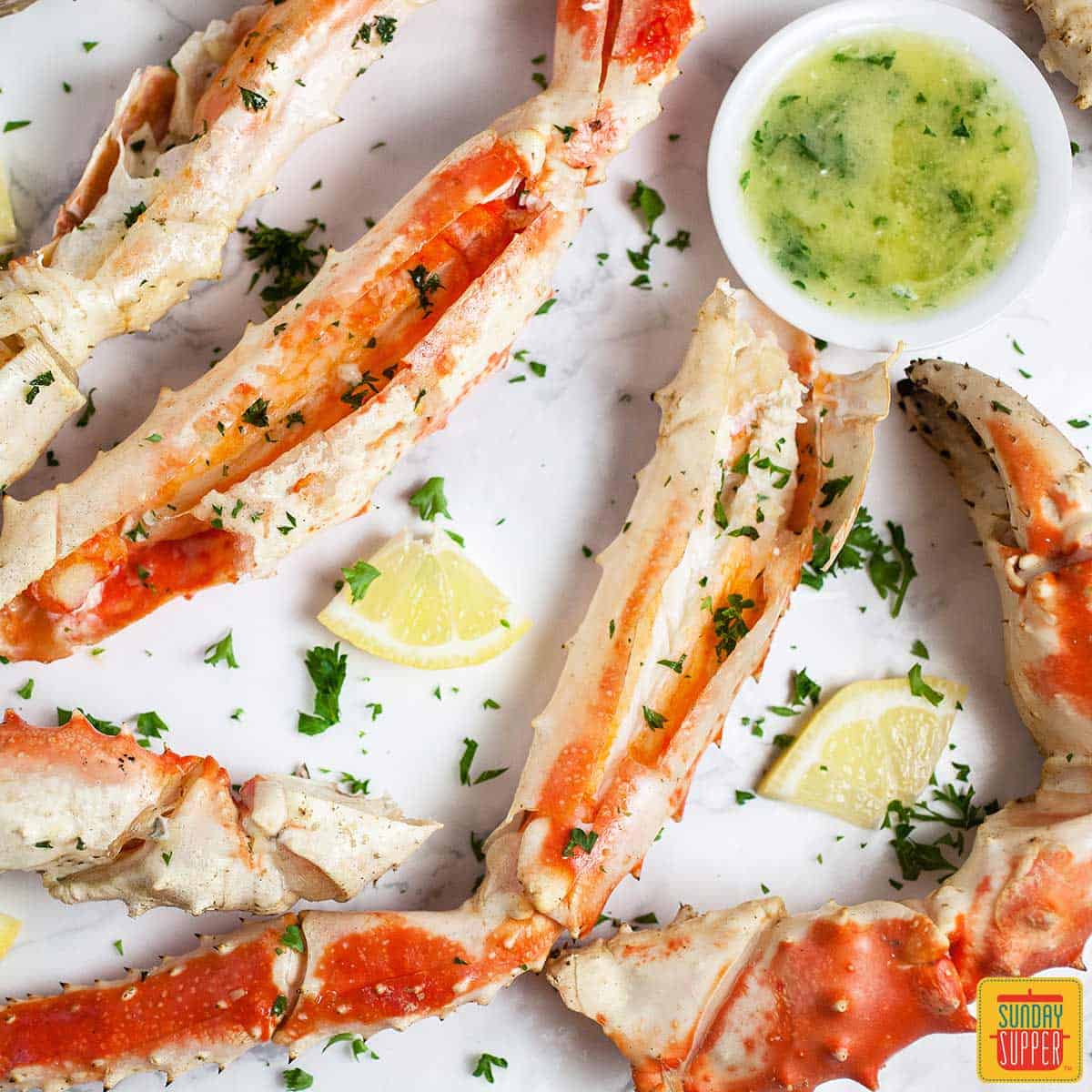 We look forward to Labor Day every year! It's the perfect day to relax, celebrate the end of the season, and cook up all our best summer food ideas.
Easy summer recipes like Tender Grilled Pork Butt and Elotes Mexicanos make the best dishes to serve at picnics, potlucks, and outdoor parties. Especially with some simple mixed drinks to serve!
Our favorite combination is Grilled Beef Short Ribs and Grilled Crab Legs, with a side of Air Fryer Biscuits, Grilled Corn on the Cob, and Fresas con Crema for dessert.
What's your favorite? Take a look at our list and let us know!
Jump to:
Easy Grilling Recipes
We can't think of a better way to send off summertime than with these easy grilling recipes. It's a tradition!
Gourmet burger recipes, skewered steaks, and easy foil pack recipes that remind you of campfire meals are the way to go.
Start with one of our favorites: our Grilled Beef Short Ribs. This delicious beef short rib recipe uses our Best Dry Rub for Steak and pairs deliciously with side dishes like Baked Crispy Potato Wedges or Air Fryer Frozen French Fries.
Grilled Beef Short Ribs Recipe
This Grilled Beef Short Ribs recipe is the best short ribs recipe ever! Simple to make but packed with flavor, you are going to love these beef ribs.
Get this recipe!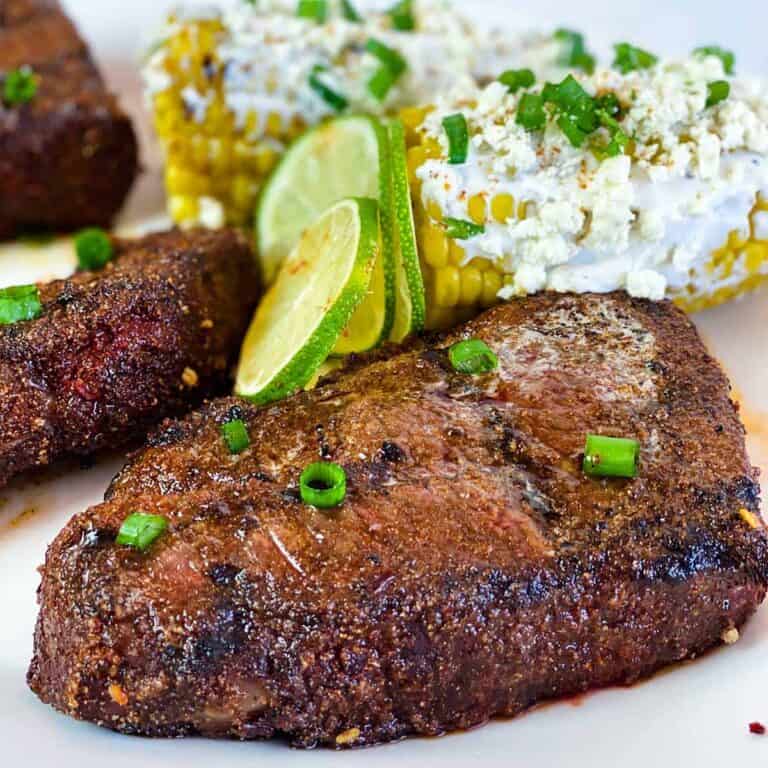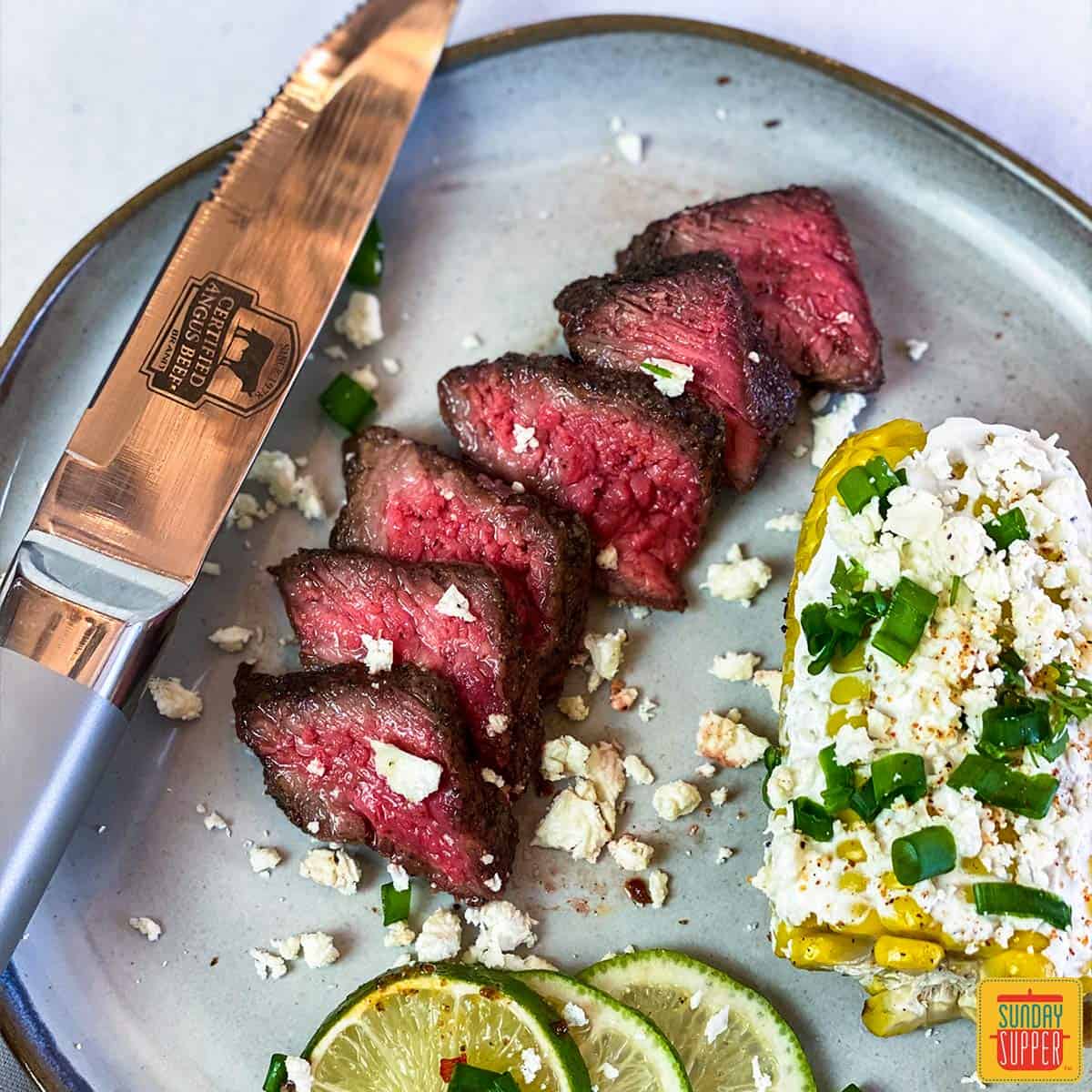 Grilled Beef
Do you love surf and turf recipes? Pair your grilled beef recipes with our Fried Oysters Recipe, Steamed Crab Legs, our grilled crab legs below, or any one of our Easy Seafood Appetizers!
Grilled Seafood
Grilled Vegetables
Burger Recipes
Want to try something new? You'll love our Grilled Lamb Chops with Rosemary and Garlic Mustard Sauce!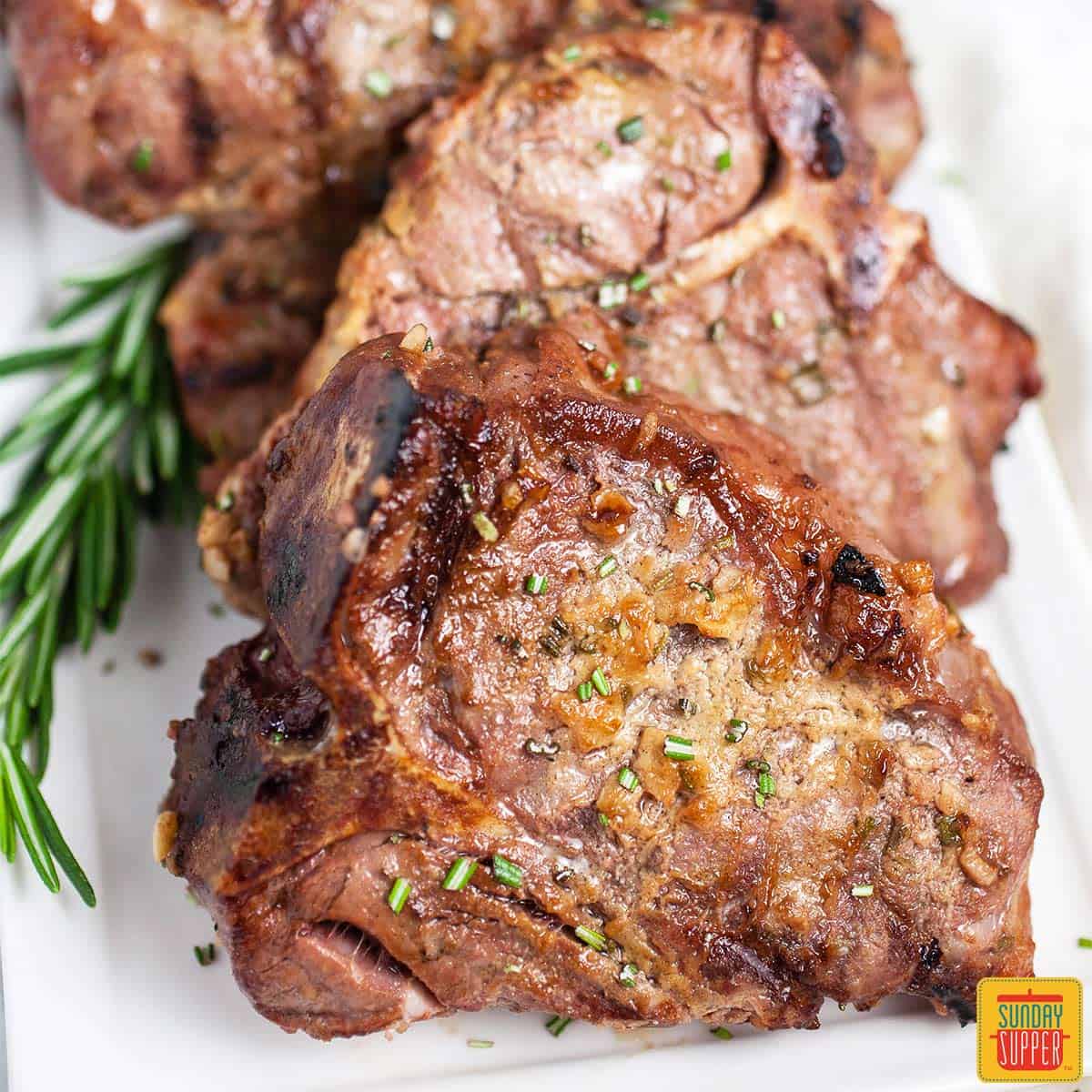 Best Slow Cooker Recipes
Slow cooker meals are the best way to relax and take it easy on Labor Day.
Try our best slow cooker recipes, starting with Slow Cooker Beef Brisket. Paired with Grilled Potatoes and Sriracha Fry Sauce on the side to dip it all in, this is one delicious slow cooker dinner!
Easy Slow Cooker Brisket Recipe
Crock pot beef brisket is fall-apart tender and so flavorful! With just a few simple seasonings and corn beef brisket, you can make this easy recipe completely hands-off.
Get this recipe!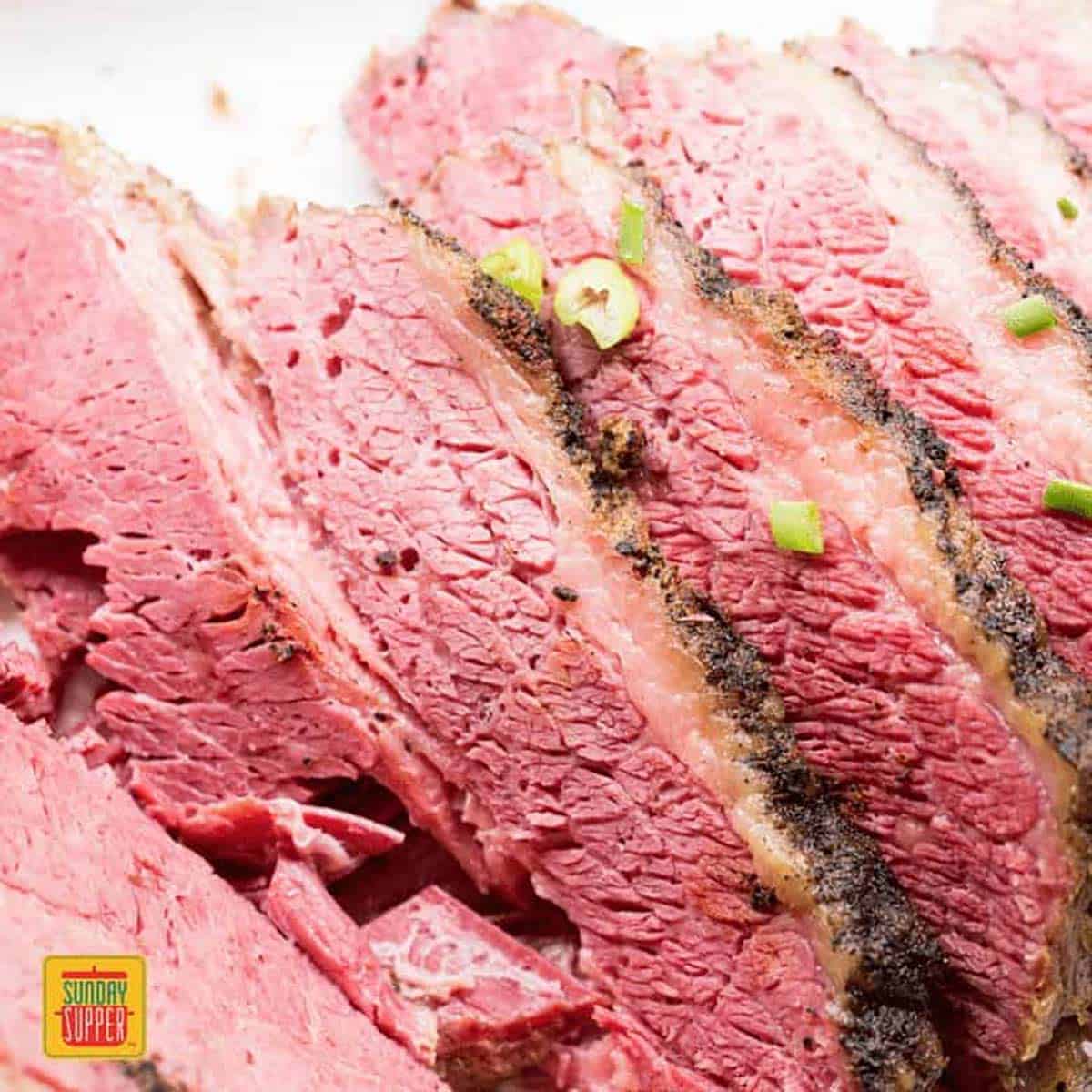 Slow Cooker Chicken
Slow Cooker Beef and Pork
Our Slow Cooker Vegetarian Chili is a great option for the veggie-lovers at your Labor Day party!
Instant Crowd Pleasers
These easy Labor Day recipes for a crowd make it so simple to feed a large group of people. The best part is, they're so much fun to make!
Dishes like pull-apart Hawaiian roll sliders and easy empanadas make the best crowd-feeding recipes.
Start with a classic! Baked Buffalo Wings with Homemade Buffalo Sauce are one of the best recipes to feed a crowd. Serve with German Potato Salad and a Fruity Coconut Rum Cocktail!
Homemade Baked Buffalo Wings
Buffalo wings are a game day FAVORITE! Learn how to make BUFFALO WINGS in a few easy steps. Homemade buffalo wings are baked and tossed in buffalo sauce.
Get this recipe!
Hawaiian Roll Sliders
Pull-apart sliders are unbeatable when you need to serve a crowd. The best part about making Hawaiian roll sliders is that you can bake them right in the container they come packaged in!
Empanadas
Are you a fan of sandwiches? So are we! Try our Italian Pressed Sandwich recipe. It's easy to make enough to feed a crowd, and so delicious!
Best Side Dishes for Labor Day
Our favorite side dishes for Labor Day are easy recipes like Mexican Street Corn, Baked Crispy Potato Wedges, and a simple Tomato Cucumber Feta Salad. All your favorite side dishes for BBQ work with our Labor Day recipes!
Start with our Elote Recipe: it's one of our most popular recipes! Serve it with any one of the dishes above, and you'll be glad you did. You can use any leftover corn on the cob to make Elote Dip!
Elote Recipe-Mexican Street Corn
Mexican street corn, or Elotes Mexicanos, is a traditional Mexican food that's quick to make and crave-worthy! This elote recipe is a must try for the summer.
Get this recipe!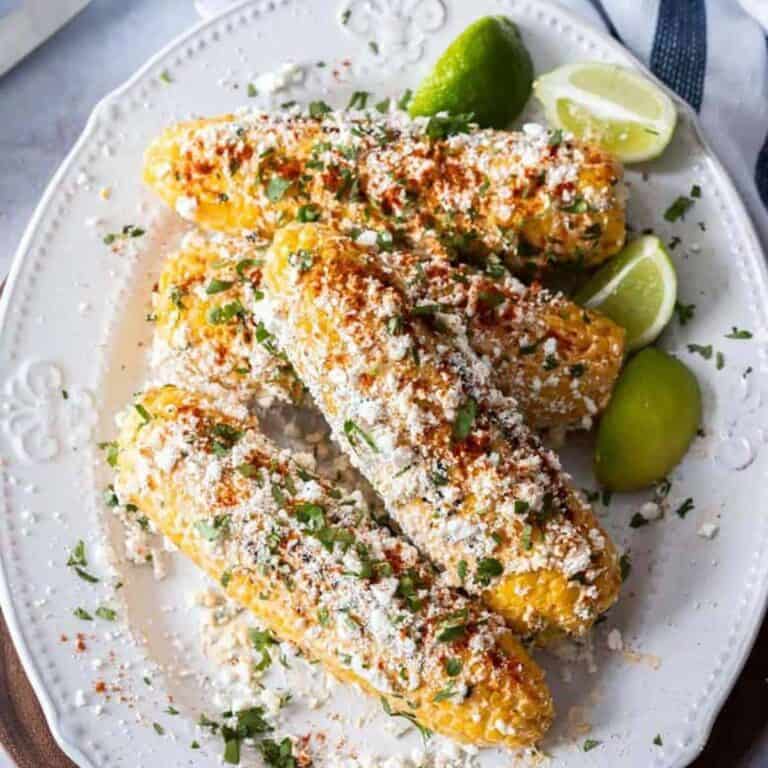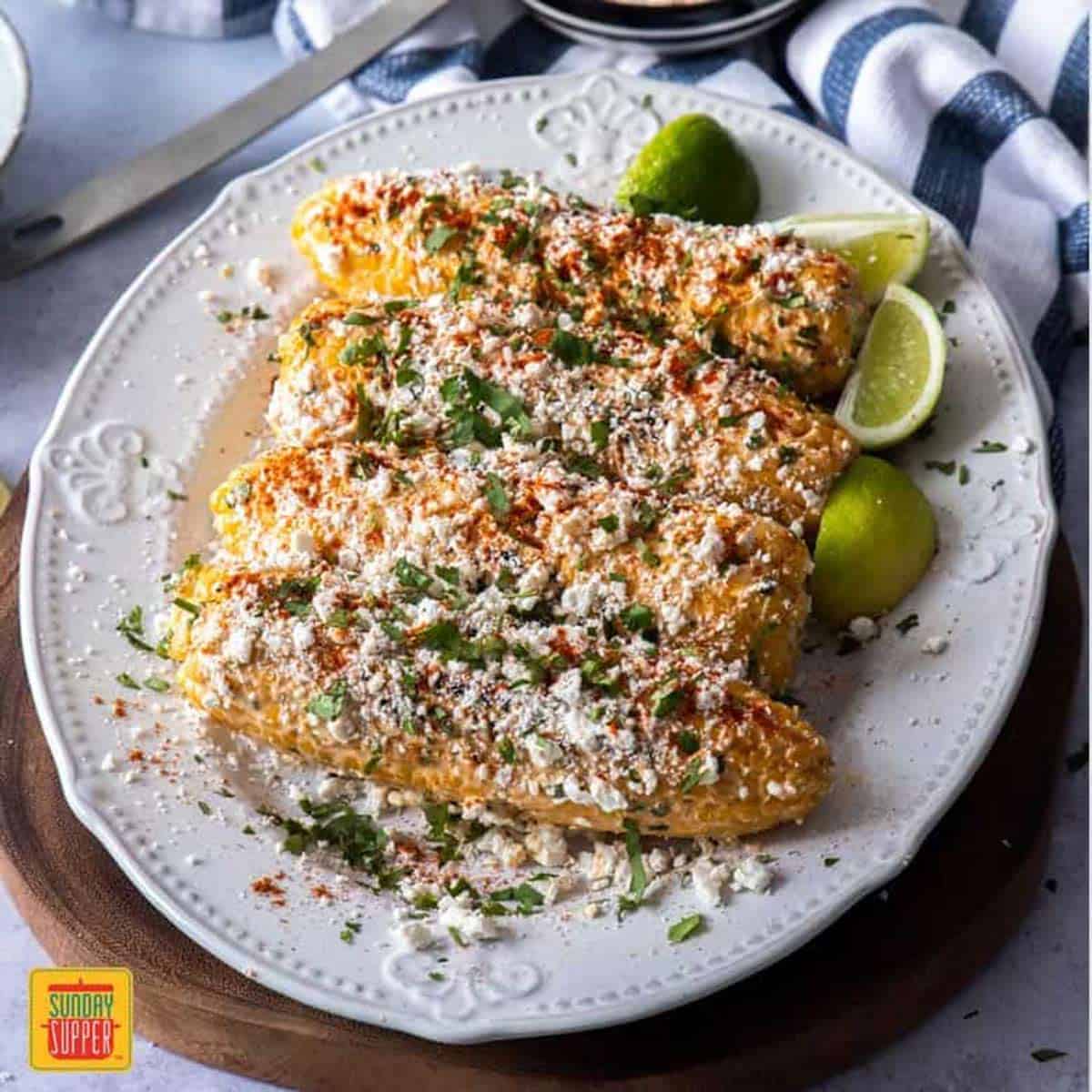 Side Dish Salads
Our personal favorite salad to serve with Labor Day recipes is our Tomato Cucumber Feta Salad. It's full of fresh flavors, with a tang from the feta cheese, and is easy to toss together in just a few minutes. Everyone will be coming back for seconds!
Vegetable Side Dishes
If you want to try something new, don't pass up our Alcachofas al Ajillo. These garlicky artichokes are a skillet recipe you can make in just a handful of minutes, and they are so delicious with just about everything.
Potato and Pasta Salads
Potato salad is a classic for Labor Day. We're tied between our favorite potato salad, but you need to try our Lemon Orzo Pasta Salad! Its bright flavors go especially well with beef.
Mac & Cheese Recipes
If you're making BBQ for Labor Day, mac and cheese is a must. Try our Easy Creamy Mac and Cheese for a super simple stovetop macaroni you will love.
Easy Summer Desserts
Save room for dessert! These easy summer desserts with few ingredients are some of our favorite Labor Day recipes. We have everything from cobblers and cakes to frozen treats, perfect for a hot day.
Try our most popular summer dessert recipe: our Homemade Strawberry Shortcake Biscuits. Everyone loves these fluffy yogurt biscuits filled with fresh whipped cream and strawberries!
Homemade Strawberry Shortcake Recipe
Scrumptious, homemade strawberry shortcake biscuits are the perfect portion and are so easy to make. Everything from the shortcake biscuit dough to the strawberry filling and the whipped cream comes down to simple prep work. You will love these strawberry biscuits!
Get this recipe!
Frozen Desserts
If you're a fan of frozen dessert recipes, you have to try our Strawberry Dole Whip. It's just like the dole whip from Disney, but filled with fresh strawberry flavor. As a bonus, it's one of the easiest desserts ever to make at home!
Cobblers and Pie Squares
Our Peach Dump Cake Cobbler may be our favorite choice to serve on Labor Day. It's a classic, but the best part about it is that it only uses 3 simple ingredients and is ready in no time!
Cakes and Cheesecakes
Try our Fresas con Crema – Mexican Strawberries and Cream! This deliciously easy dessert is perfect for Labor Day. You and all your guests will love it! The best part is that it's easy to make a big batch so everyone can enjoy it.
Summer Drink Recipes
Complete your Labor Day menu ideas with our favorite summer drink recipes! There are so many tasty drinks to choose from, it's always a toss-up between our favorites when we throw a party.
Start with our most popular cocktail recipe: Moscato Sangria! It pairs well with just about everything, and is so easy to make for a crowd. The fresh fruit really makes the flavor pop.
Moscato Sangria
Our easy Moscato Sangria Recipe is ready in just 10 minutes! This refreshing and delicious drink is floral and fruity. It's a perfect summer cocktail recipe!
Get this recipe!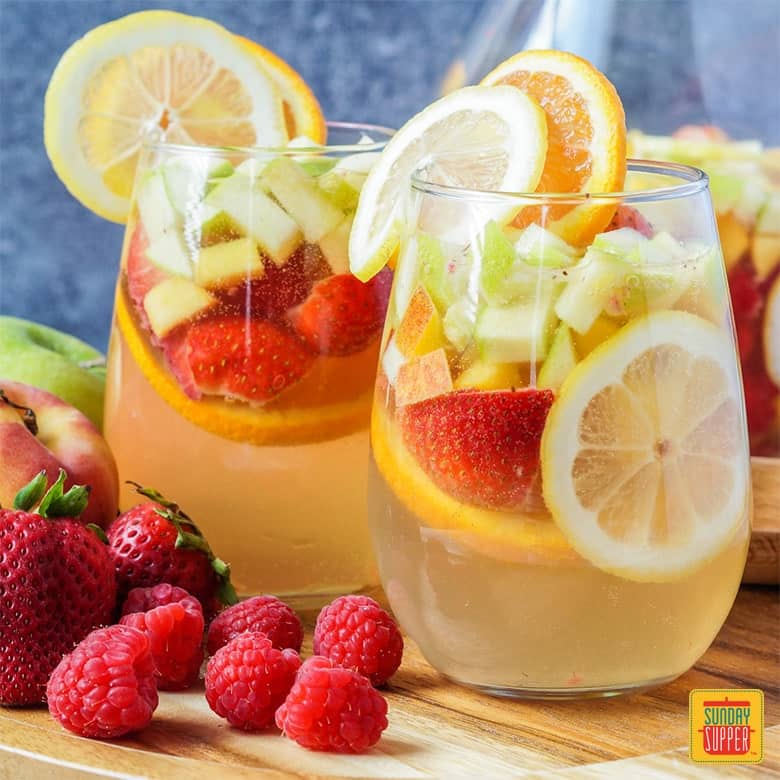 Cocktail Recipes
Any of these easy cocktail recipes would be perfect for a Labor Day menu! Our personal favorite to share is our Tropical Fruit Rum Cocktail. Not only is it delicious, but it's fun and colorful!
If you prefer strawberry cocktails, our Frosé and Strawberry Daiquiri are unbeatable.
Alcohol-Free Options
Smoothies are perfect for a Labor Day celebration, but our personal favorite drink to make is our Watermelon Lemonade Recipe. It has a little bit of mint for extra flavor, and is perfect for summertime!
📌 Pin it for later!
Did you enjoy this page? Save it on Pinterest for later!



Save the Video Pin

What are your favorite Labor Day menu ideas? Let us know in the comments below! We would love to hear about how YOU celebrate Labor Day.