This post may contain paid links. If you make a purchase through links on our site, we may earn a commission.
Make planning your dinner party recipes easy with our collection of Easy Recipes for a Dinner Party! Find all the greatest crowd-feeding recipes perfect for a dinner party menu. These are the best easy dinner party recipes out there!
Holiday cooking can be stressful, but the good news is that you can make it much easier with make-ahead dinner party ideas! This is simple, easy food to make for dinner for any occasion, whether you're cooking for the holidays or a family gathering.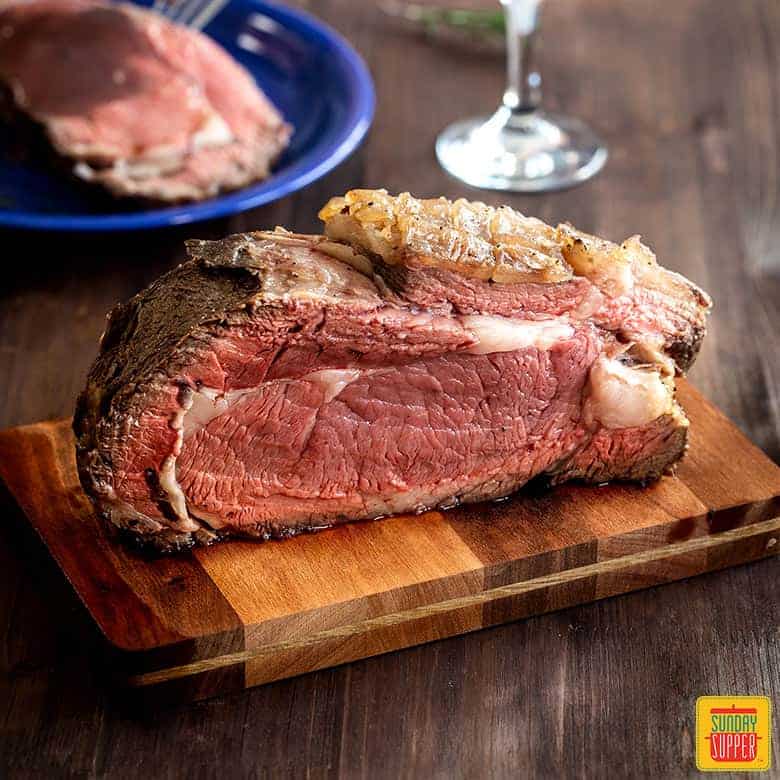 Dinner Party Recipe Ideas
Easy Recipes for a Dinner Party: Appetizers
Some of the best food at a dinner party is the appetizers! From easy seafood appetizers to fancy finger food recipes in little pastries, these dinner party appetizers make some of the best easy crowd-feeding recipes and are the perfect inexpensive meals for large groups.
Impress everyone with decadent Potato Pave with Bacon and Parmesan or creamy whipped potatoes (our Pommes Marquise). Or, serve updated and fun classics like Jalapeno Popper Deviled Eggs or Baked Portobello Mushrooms.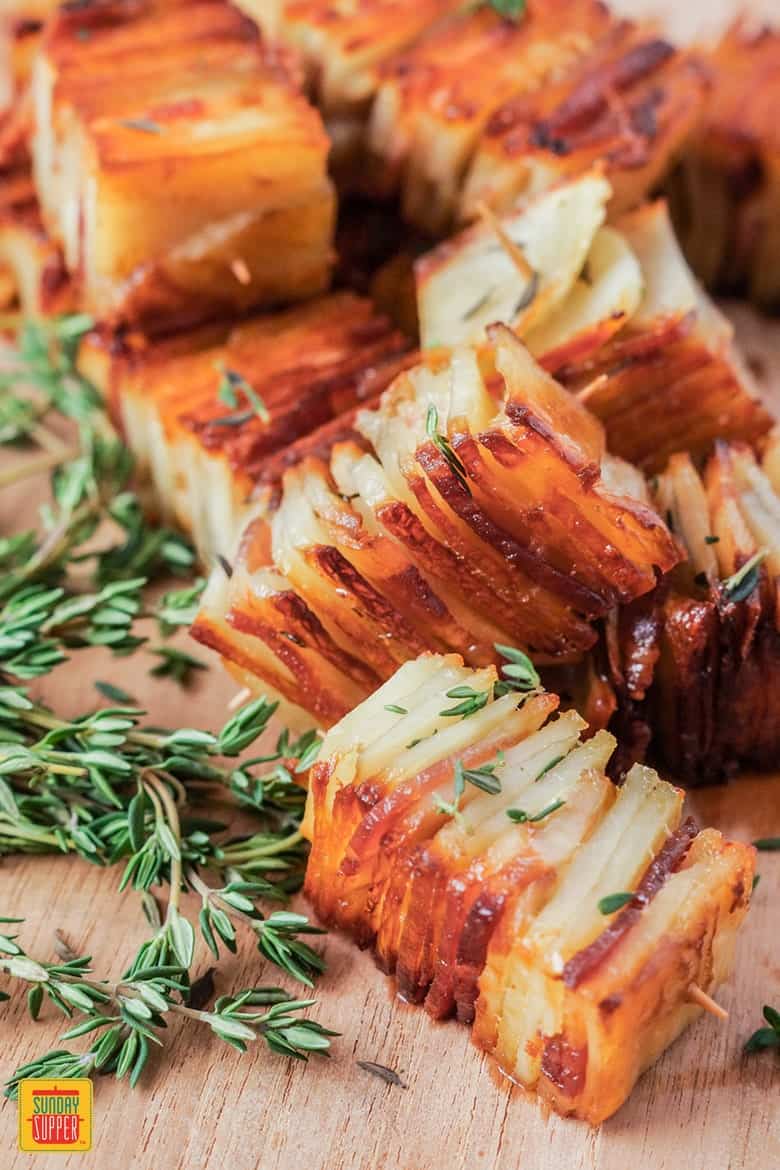 Easy Recipes for a Dinner Party: Dinners
Time for the main attraction – entree recipes! These easy dinner party recipe ideas are the perfect meals for large groups.
An entree recipe like our Reverse Sear Instant Pot Prime Rib and our Sunday Rib Roast make even the most intimidating recipes easy to make for a fancy dinner party, while our Ina Garten Mac and Cheese and Pulled Pork Stuffed Shells are just perfect for a family gathering. These are amazing dinner recipes for any party!
And, for the veggie-lovers out there, try our Spinach Baked Ziti. It's a vegetarian meal you can prepare ahead of time, then store in the freezer! One of our favorite great dinner recipes to give a try.
Easy Recipes for a Dinner Party: Sides
We're here for the sides! Holiday side dishes are just as important as the main course. These make the perfect Thanksgiving side dishes, Christmas side dishes, or addition to your New Year's Eve menu ideas!
They're perfect for big family meals, too. We recommend you give our Au Gratin Potatoes a try, along with our Southern Sweet Potato Casserole. They are show-stoppers!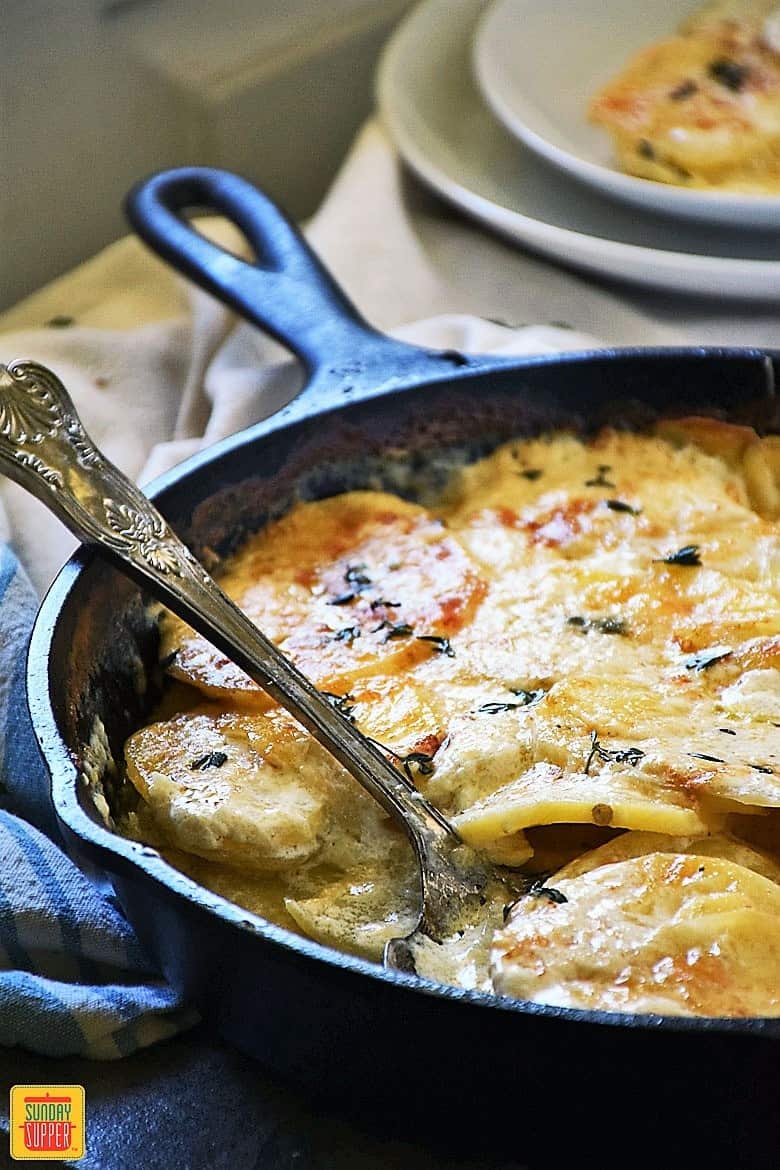 Easy Recipes for a Dinner Party: Desserts
Save room for dessert! These are the easiest desserts for a dinner party, and work for both a fancy or casual occasion.
Try our Mini Pavlova Recipe or Chocolate Ganache Covered Strawberries for easy individual servings, or our Easy Instant Pot Cheesecake or Strawberry Swirl Cheesecake for a dessert to really dig into. You and your guests will love these easy dessert recipes!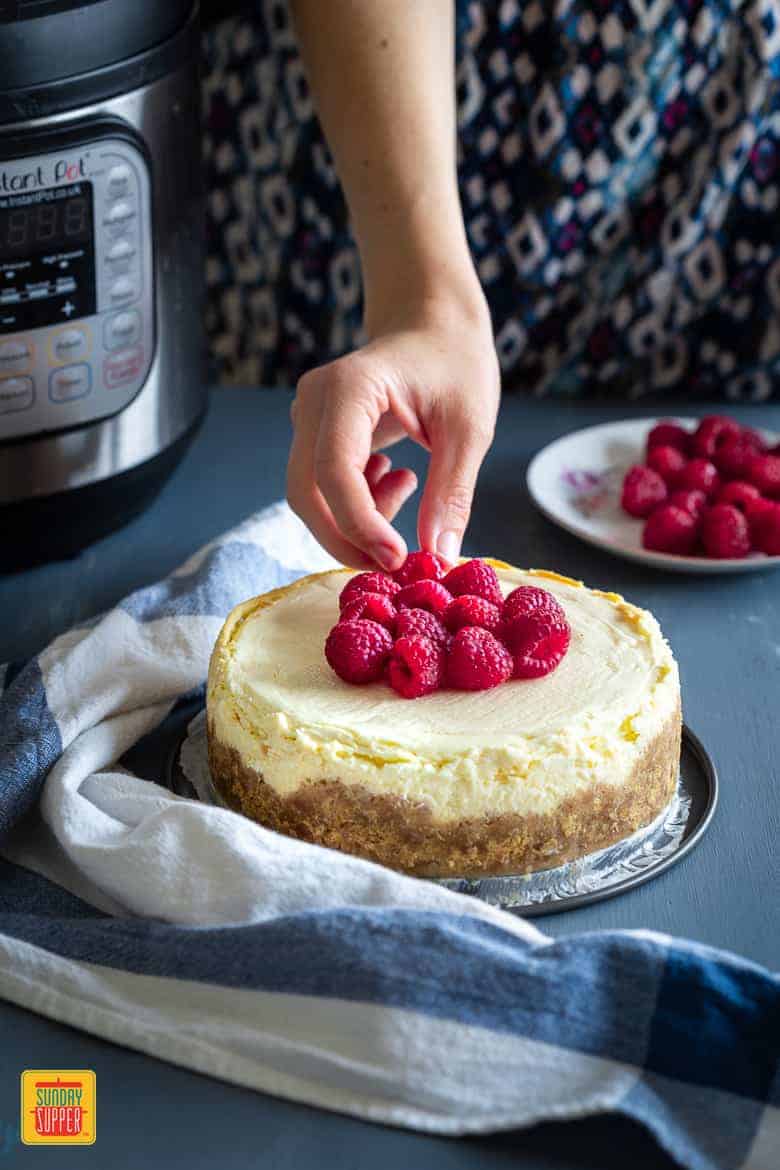 Easy Recipes for a Dinner Party: Drinks
Serving drinks at your party? These simple mixed drinks are crowd-pleasers everyone will love.
From Fall-favorite Caramel Apple Sangria (which tastes like an apple pie, by the way!) to the fruity Frosé (Frozen Rosé), these easy cocktail recipes are perfect for a dinner party.
What are your favorite easy recipes for a dinner party? Let us know in the comments below which meals you like to cook! Do you have a favorite holiday to cook for?
If you make any of our recipes, why not leave a comment and snap a pic to share with us on Pinterest? We love to see your home creations!
More easy recipe collections to try: