When we think of fall we immediately imagine trees with colorful leaves, rainy days and… PUMPKIN! Pumpkin is used in various recipes from salads and soups to main courses and desserts. But when you cook your pumpkin, do you ever think that apart from tasty it is also extremely healthy? Read on to discover the main Pumpkin Health Benefits.
Pumpkin Health Benefits: Vitamin Source
Pumpkin contains multiple vitamins. Pumpkin is literally loaded with beta-carotene which is transformed to vitamin A once consumed. This vitamin has a very important role in our bodies: it helps maintain good eye, skin and bone health, supports the immune system and even helps prevent certain types of cancer as it is a powerful antioxidant.
Apart from vitamin A, Pumpkin contains also other important vitamins for your health. Pumpkin is a good source of vitamin C, E, K and some B-vitamins, including folate. All these health benefits support our immune system and help our body fight diseases.
Pumpkin Health Benefits: Healthy minerals
This wonderful plant, pumpkin, contains a number of healthy minerals as well. It is a good source of manganese, which is critical for good bone health. Pumpkin is also rich in potassium, very important for the cardiovascular system. For even more health benefits, pumpkin also contains smaller levels of zinc, copper, magnesium, and iron, all of them very important for the overall health of our body.
Pumpkin Health Benefits: Controls weight and fights diabetes
Pumpkin is very rich in fiber which is recommended for weight control. Eating high fiber food helps us stay full, maintains bowel health and prevents constipation. In addition, it helps control sugar levels by slowing the absorption of sugar. Hence fiber could help to prevent diabetes. For best weight control effect, try to avoid adding sugar or corn syrup to your pumpkin.
How to eat pumpkin: Pumpkin Recipes
Pumpkin is very versatile. Read our article titled Facts About Pumpkins to get more information on pumpkin, as well as more pumpkin recipes. This healthy plant has a very mild taste which makes it great for different kinds of dishes. There are so many recipes with pumpkin that you could try this fall. Here are just a few suggestions:
No Bake Pumpkin Cookies
Pumpkin Cream Cheese Muffins
Pumpkin, Zucchini and Potato Gratin
**** PIN PUMPKIN HEALTH BENEFITS to save for later ****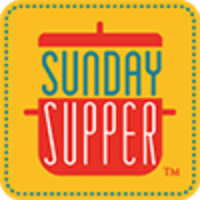 The Sunday Supper Movement is committed to bringing our readers delicious recipes that encourage them to gather and eat together around the family table. Search for your favorite ingredients on our Sunday Supper website. Also check out the Sunday Supper Pinterest boards for plenty more Sunday Dinner Ideas and inspiration.
Sign up for our newsletter to get FREE Sunday Supper recipes delivered right to your inbox!