This roasted tomato vinaigrette beef salad sees the sauce do double duty, first as a marinade for the rump steak and then as dressing for the salad itself. That's a little trick I figured out years ago and take advantage of regularly.
One year, on a holiday to Florida, we were invited to a family member's house for a barbecue. It had been a crazy day where things got behind schedule so I didn't have time to prepare anything to take along to put on the grill. But I had a plan. Most marinades are essentially something acidic, like lemon juice or vinegar, with seasonings and some oil. Just like my favorite vinaigrettes. En route, we pulled over at a grocery store and I ran in to buy three things: a box of gallon Ziploc bags, some chicken pieces and a bottle of Italian dressing. My husband popped the trunk and helped me open the packages. All the chicken went into one of the gallon bags, along with the salad dressing. After one good shake and a little massaging, we slammed the trunk and were on our way again, chicken marinating in a cooler. By the time we had arrived and the grilling started, the chicken was perfectly marinated. A good vinaigrette still one of my favorite ways to marinade meat. This week our Sunday Supper tastemakers are sharing salad recipes that can be a whole meal. Adding protein like beef or cheese or both is a great way to make a simple salad into a meal that keeps you from feeling hungry again in half an hour.
Are you ready to make Roasted Tomato Vinaigrette Beef Salad?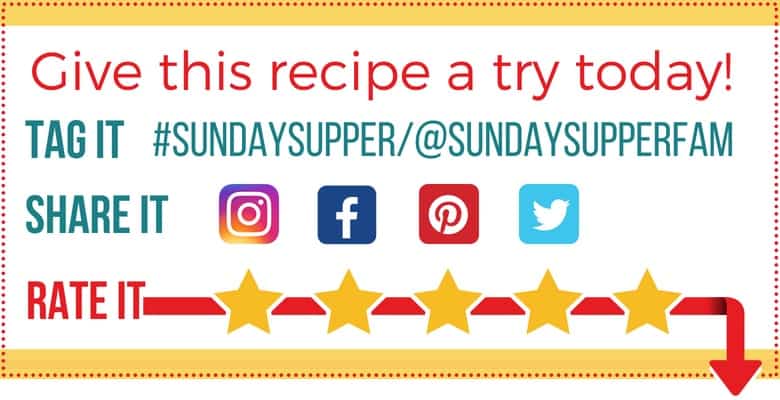 Roasted Tomato Vinaigrette Beef Salad
Sticky roasted tomatoes make a flavorful marinade for rump steak. The rump steak makes a wonderful addition to the roasted tomato vinaigrette beef salad. For best results, we recommend you use Certified Angus Beef® brand.
Print
Pin
Comment
Ingredients
For the marinade /vinaigrette – Makes 1 1/4 cups or 295ml
1

large ripe tomato

cut into six wedges 278g

2

tablespoons

bacon fat or olive oil

1/4

cup

or 60ml red wine vinegar

1

teaspoon

honey

1/2

cup

or 120ml extra-virgin olive oil

Fine sea salt and freshly ground black pepper
For the salad
12

oz

or 340g Certified Angus Beef® rump steak

5

oz

or 140g cherry-sized mozzarella balls

Ciliegine

5

oz

or 140g grape tomatoes

Mixed salad greens
Instructions
To make the marinade/vinaigrette
Preheat oven to 400°F or 200°C.

Toss the tomato wedges with the bacon fat or oil in a pan and sprinkle with salt and pepper. Roast in the preheated oven until the tomatoes are slightly scorched and browned all over, about 15-20 minutes.

In a blender, puree the tomato with the vinegar and honey. With the machine running, gradually add the olive oil. Season to taste with salt and pepper. Refrigerate in a clean jar until ready to use.
To prepare and cook the rump steak
Put the chilled steak in a Ziploc bag and pour in a 1/2 cup or 120ml of the roasted tomato marinade/vinaigrette, making sure to press the air out of the bag so the steak is covered. Leave to marinate for an hour or two in the refrigerator. This can even be done the day before.

Cook the steak over a charcoal grill or in a grill pan to your desired doneness. This will vary depending on the thickness of your steak but shouldn't take more than a few minutes on each side, if you still want some pink inside.

Remove the rump steak from the heat and allow to rest for 10 minutes before slicing thinly.
To assemble the salad
Spread your washed and dried salad greens over a large plate. Scatter the grape tomatoes and mozzarella ciliegine over the greens.

Add the sliced rump steak, then drizzle with the dressing. Or, if you think you might have leftovers the next day, serve the salad and let everyone drizzle on the vinaigrette on his or her own portion.
Nutrition
Calories:
782
kcal
|
Carbohydrates:
5
g
|
Protein:
32
g
|
Fat:
71
g
|
Saturated Fat:
19
g
|
Cholesterol:
95
mg
|
Sodium:
113
mg
|
Potassium:
513
mg
|
Fiber:
1
g
|
Sugar:
4
g
|
Vitamin A:
750
IU
|
Vitamin C:
12.1
mg
|
Calcium:
186
mg
|
Iron:
2.5
mg