This rustic strawberry tart shows off red ripe Florida strawberries in a lovely frame of flaky pastry. Topped with sweetened whipped cream, it's a special treat that's easy to make. Strawberry Sue serves this beauty for breakfast or brunch when she has overnight guests, but it would just as easily be a wonderful dessert for your Weekday Supper.
This recipe is courtesy of the Florida Strawberry Growers Association. We are delighted to share it here for Weekday Supper. You can find more of their delicious strawberry recipes on their website.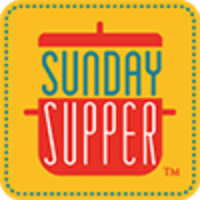 The Sunday Supper Movement is committed to bringing our readers delicious recipes that encourage them to gather and eat together around the family table. Search for your favorite ingredients on our Sunday Supper website. Also check out the Sunday Supper Pinterest boards for plenty more ideas and inspiration.
Sign up for our newsletter to get FREE Sunday Supper recipes delivered right to your inbox!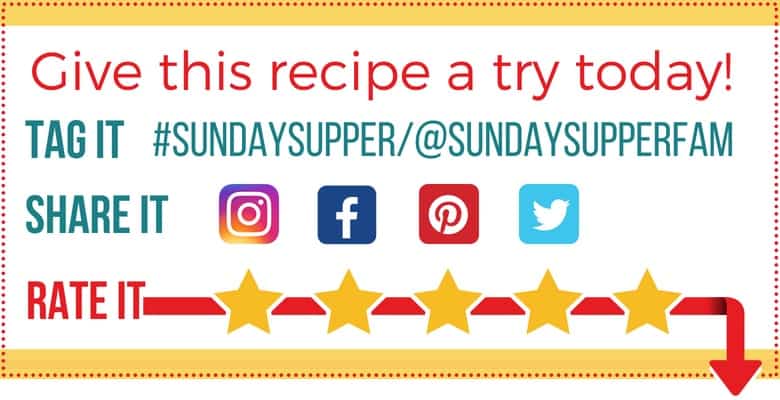 Rustic Strawberry Tart
Course:
Breakfast or Dessert
Ingredients
1

tablespoon

butter or enough non-stick cooking spray to grease skillet

1/2

15 ounce package refrigerated pie dough

3

cups

Florida strawberries

washed, caps removed, allowed to dry and sliced into quarters, lengthwise

1/3

cup

sugar

1

tablespoon

cornstarch

1

teaspoon

ice water

1

teaspoon

granulated sugar

1/2

pint

whipping cream

3

tablespoons

confectioners' sugar

1/4

teaspoon

vanilla
Instructions
Preheat oven to 375°F.

Prepare bottom and sides of a 10-inch cast-iron skillet with butter or non-stick cooking spray. If you're lucky enough to own a skillet that was passed down from your grandmother or other great family cook, that's perfect. Or try Lodge Cast Iron Cookware.

Arrange one of the uncooked crusts in the skillet, more or less, evenly. It's not even necessary to roll out the dough. It will fit nicely. Note: Most refrigerated pie dough brands have enough product in each package to give you a second opportunity to make a delicious pie or tart another day.

Place cut strawberries in a medium bowl; add sugar and cornstarch and toss gently. Set aside for about 20 minutes.

Pour strawberry mixture into center of skillet and fold the edges of the dough toward the center, leaving a 2-inch border so the strawberries are visible in the center of the skillet. The dough will only partially cover the strawberry mixture.

Brush edge of dough with 1 teaspoon water and sprinkle evenly with 1 teaspoon granulated sugar. Bake at 375°F for about 35 minutes or until golden brown. Set aside to cool slightly.

Whip cream until soft peaks form. Gradually add sugar and continue beating for about 20 seconds. Stir in vanilla.

When tart has cooled slightly spoon into individual serving dishes. Pass the whipped cream. Makes four servings.
Recipe Notes
Chill cream bowl and beaters before whipping. Don't over whip. Stop when peaks are soft. Add sugar and vanilla at the end of the whipping. Dollops of cream may be frozen on waxed paper.
Love strawberries? Check out these Sunday Supper Recipes: