When you're looking for BBQ menu ideas, don't skimp on the sides! The best BBQ sides are recipes like super creamy mac and cheese, traditional potato salad, salads for a crowd and homemade coleslaw. Find your new favorite side dishes for BBQ with this list of the best side dishes for BBQ!
Easy Side Dishes for BBQ
Planning a BBQ? You'll want the best crowd pleaser side dishes! When it comes to barbecue, you can't go wrong with the classic BBQ dishes. The best BBQ side dishes for a crowd are recipes like:
Old fashioned macaroni and cheese
Traditional potato salad
Summer pasta salad
Baked beans with bacon
Fresh vegetable salad recipes
Corn on the cob recipes
Homemade coleslaw
Cornbread from scratch
…and even making your own pickles!
Side Dishes for Hamburgers
If you're looking for what to serve with hamburgers, try making your own pickles, homemade fries, or crispy vegetables. Some of our favorite side dishes for burgers are:
While you're planning on grilling burgers, try delicious, easy burger recipes like our Bison Burger Recipe, Mushroom Swiss Burger, Loaded Burgers with Bacon and Asparagus, or our Poached Egg Burger.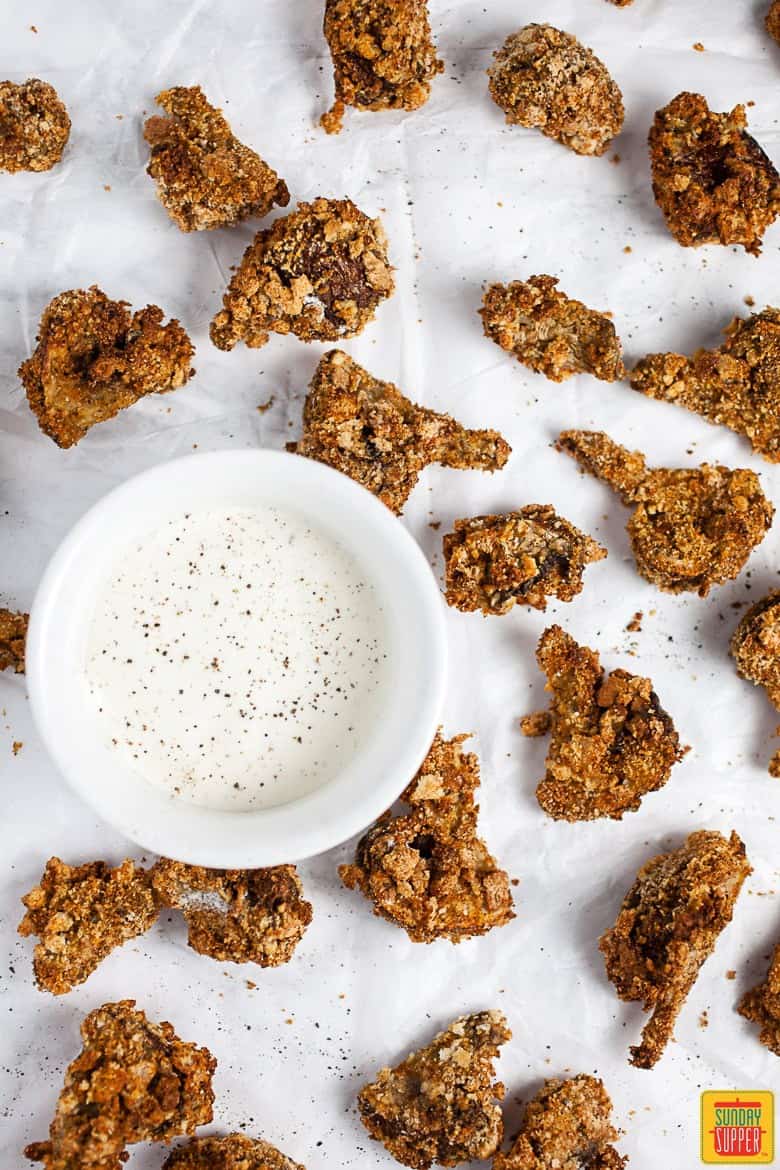 Easy Side Dishes for Steak
The best side dishes for steak include baked potatoes, grilled vegetables, fresh homemade salsa, and classic potato salad. If you're planning on what to serve with steak, try these easy side dishes:
Potato Salad for BBQ
If you're a fan of easy potato recipes, try our Pigskin Loaded Baked Potato or Foil Pack Potatoes!
Easy Salsa Recipes
Grilled Fruit and the Best Vegetable Side Dishes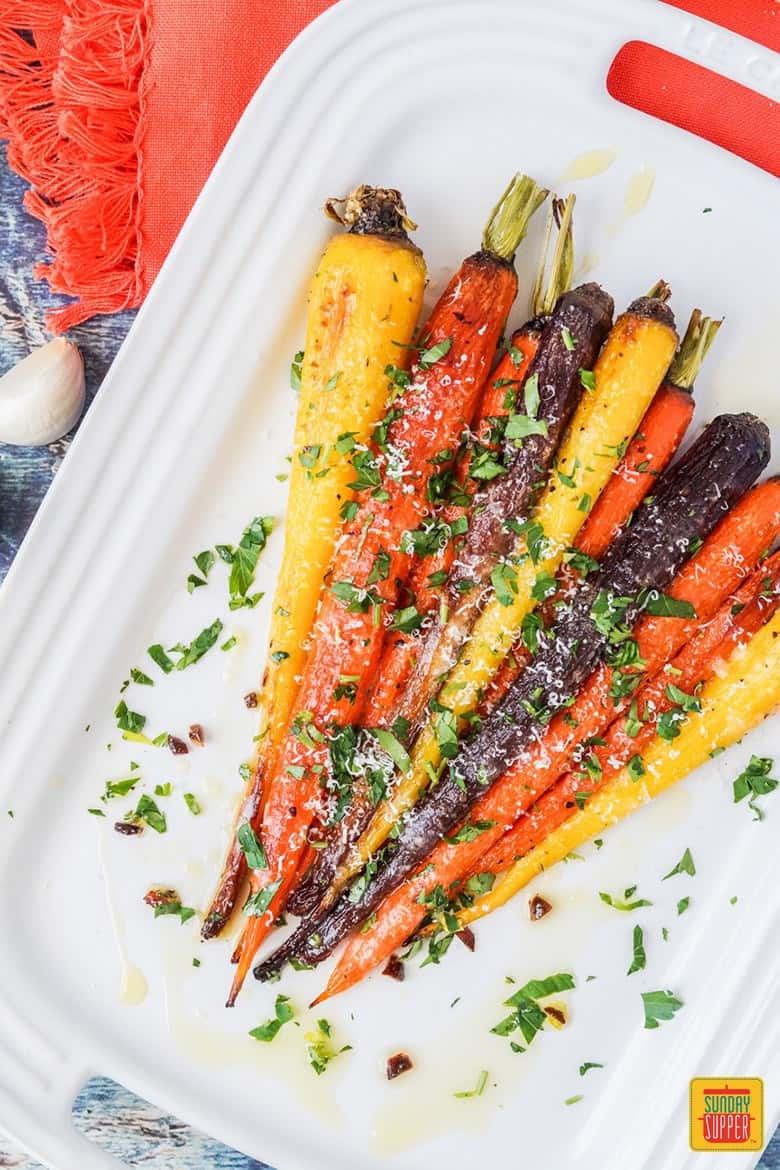 You can't go wrong with mixed vegetable salad recipes, when you're looking about Barbecue Side Dishes. Try these summer salads for a crowd with your favorite grilled steak recipes:
For more of our favorite Barbecue Side Dishes, try this Spicy Sriracha Egg Salad with Avocado Mayo by She Keeps a Lovely Home, this Zucchini, Feta and Mint Salad by Divalicious Recipes, or this classic Seven Layer Salad by Melissa's Southern Style Kitchen!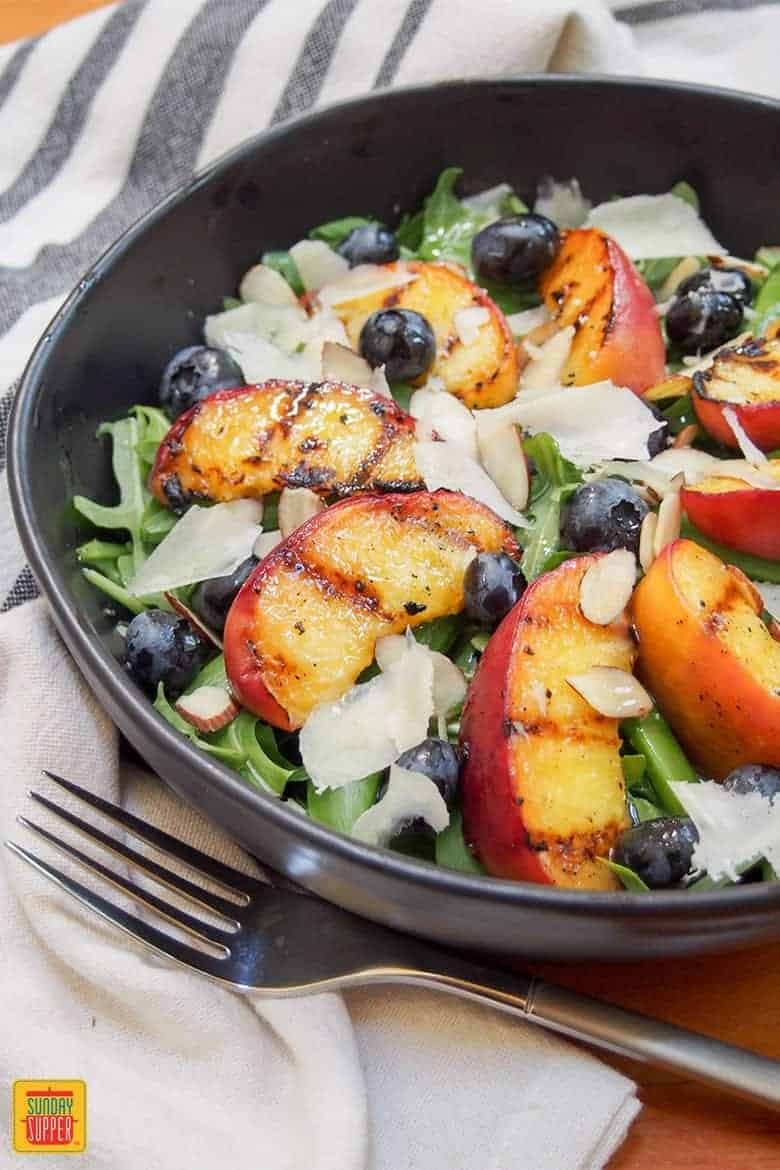 Side Dishes for BBQ Ribs
If you're wondering what goes with ribs for dinner, try some of our favorite side dishes for ribs! Sticky rib recipes go well with super creamy mac and cheese, simple pasta salad recipes, mixed bean recipes, and Mexican street corn or grilled corn on the cob. These are some of our favorite choices for BBQ side dishes.
Old Fashioned Macaroni and Cheese
Pasta Salad for BBQ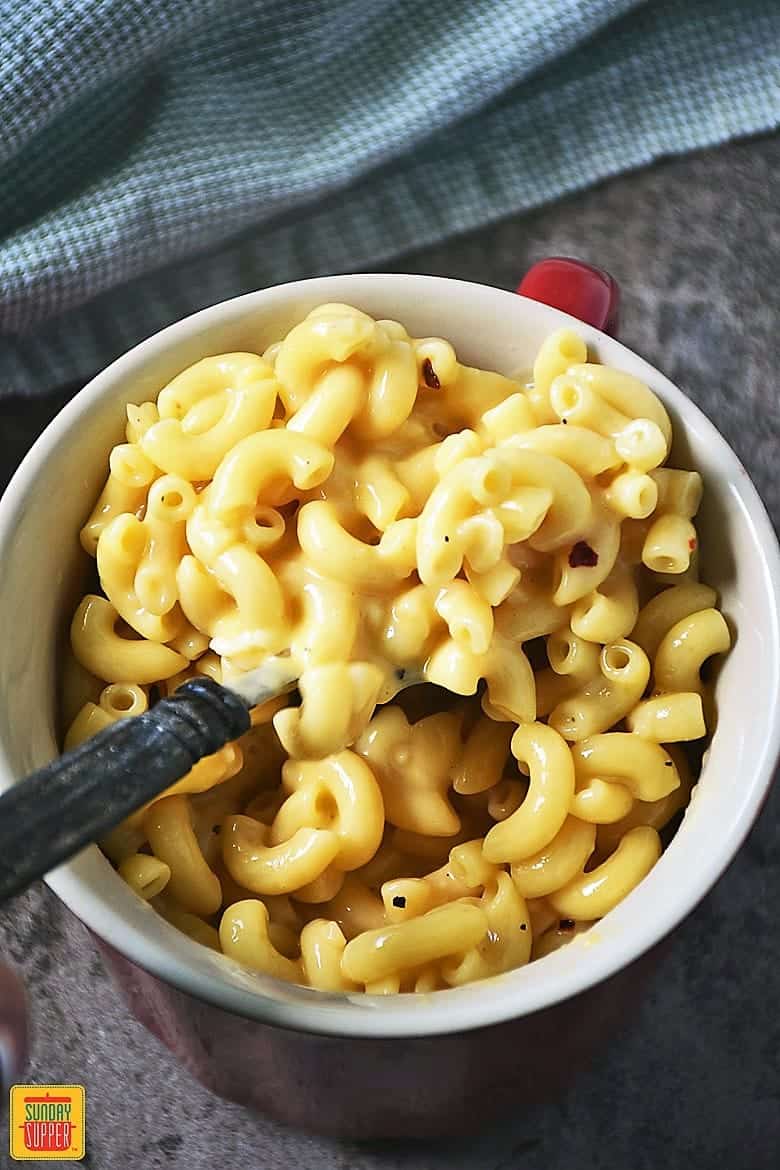 Beans for BBQ
Mexican Street Corn and Grilled Corn on the Cob
Sides for Pulled Pork
Pulled pork is a classic barbecue dish we all love. It goes great with any of the above BBQ side dishes, but the best side dishes for pulled pork are homemade coleslaw and cornbread from scratch!
Easy Slaw Recipes
Homemade Cornbread and Easy Biscuit Recipes
For more of the best side dish recipes, try these Gluten Free Side Dishes, including one of our favorite sides: Gluten Free Au Gratin Potatoes, or take a look at our suggestions for the Best Side Dishes for Roast Beef! We also recommend the Best Potato Salad Recipes and the Best Picnic Foods.
Love BBQ? So do we. Here are some of our favorite recipes on the grill or in a slow cooker:
Don't forget the dip recipes and homemade sauces! We think you'll love these:
Did you try one of these side dishes for BBQ? Let us know in the comments below what your favorite BBQ recipes are!
Sign up for our weekly newsletter!
Get free recipes delivered to your inbox every week!
Thank you for joining the Sunday Supper family!
Something went wrong.