Sunday Supper is an Amazon Associate and may receive compensation for purchases made through affiliate links.
Put together the perfect BBQ party menu with the Best BBQ Side Dishes for a Crowd! Whip up these cookout side dishes, and you'll have your neighbors wondering what that amazing smell is.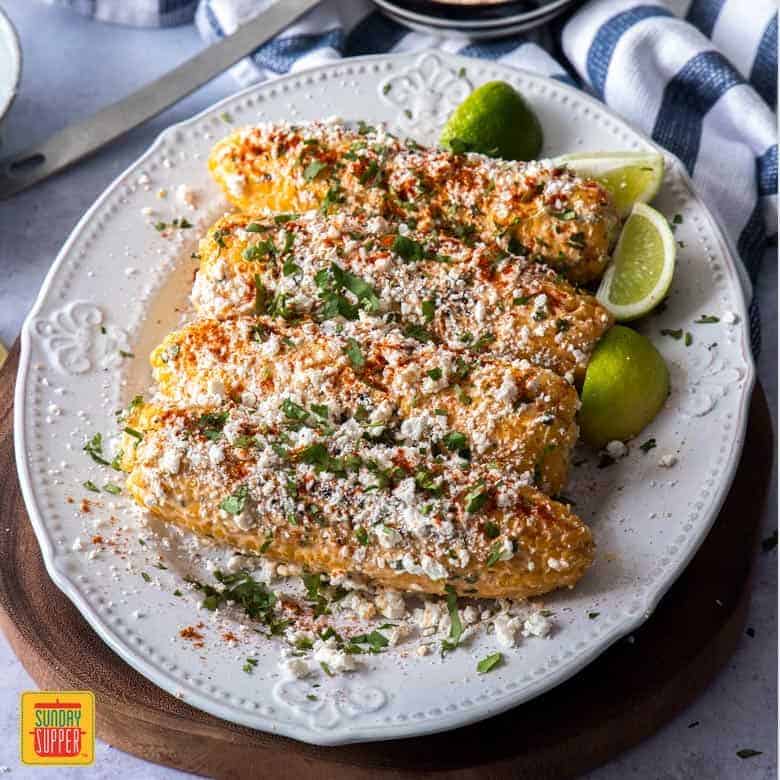 Best BBQ Sides
These side dishes for BBQ are show-stopping meals everyone will rave about. From dishes like super creamy mac and cheese to asparagus fries, these are the sides that make cookout food shine!
Find the best dish to pair with everything from your favorite Ribeye Steak to Pork Ribs. These will be your new favorite BBQ side dish recipes, especially for holidays like Labor Day!
BBQ Mac and Cheese Recipes
Mac and cheese is one of the best side dishes for BBQ! Not only is it so easy to make any way you like, but it's always a hit.
Macaroni and cheese recipes make the perfect side dishes with barbecue ribs like Korean Braised Short Ribs or Slow Cooker Beef Short Ribs. It's also a great accompaniment for pulled pork or BBQ chicken!
For a low-carb alternative, try Cauliflower Cheese Casserole. It's full of cheesy goodness just like mac and cheese, but low-carb!
BBQ Vegetables Side Dishes
Veggies of all kinds make great barbecue sides. Some of our favorites are air fryer vegetables, while others you can make in your oven, on your stove-top, or even on the grill!
Classic BBQ Vegetables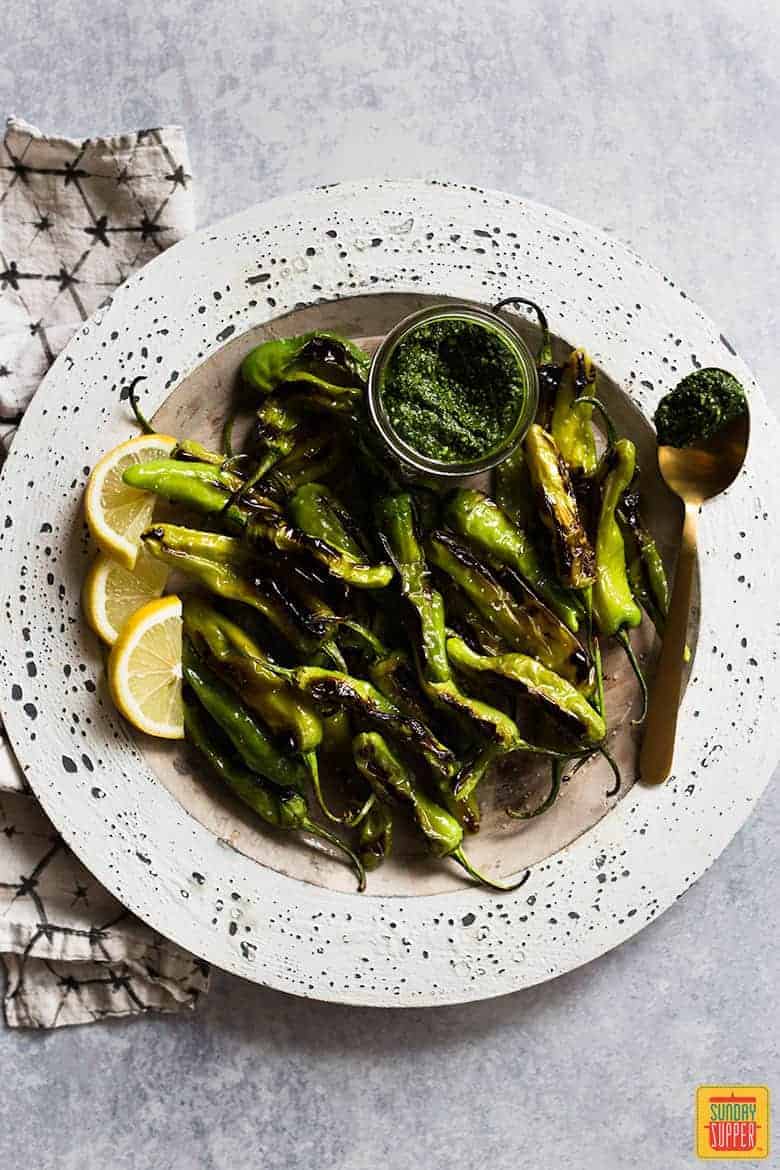 Air Fryer BBQ Vegetables
Air Fryer Asparagus Fries: Fried asparagus is the perfect side for BBQ steak, burgers, or chicken, and in your air fryer, it couldn't get any easier!
Air Fryer Mushrooms: We love our air fryer for a lot of reasons, and one of those reasons is air fryer mushrooms. Trust us – they are amazing. Crispy, flavorful, and perfect for dipping!
For a low-carb vegetable side dish with a great dipping sauce, try our Bang Bang Cauliflower Bites!
BBQ Potatoes
Potatoes are the food to make when it comes to barbecue side dishes. There are so many different kinds of BBQ potatoes you can make!
Some of our favorites can even be thrown on the grill with your entrees, like foil pack potatoes with steak foil packs or foil pack salmon.
Roasted Potatoes, Fries, and Cheesy Potatoes
Mashed Potatoes Recipes for BBQ
Salad for BBQ
Potato, pasta, and vegetable salads all make great BBQ salads! Salads pair well with all cookout foods, but we especially enjoy them as side dishes with barbecue chicken and steak.
Vegetable Salads
Vegetable salads are a great pair for slow cooker pulled pork sandwiches!
Watermelon Basil Salad: This fresh, summery salad is made even better with its balsamic glaze dressing! Its fruity flavors make it a wonderful choice for warmer weather.
Grilled Peach Salad: Grill the peaches for this grilled peaches salad up with your entree, and it tastes simply amazing. No peaches on hand? Try pineapples instead!
Broccoli Apple Salad: Broccoli apple salad pairs perfectly with pork or BBQ chicken. It is creamy and so flavorful!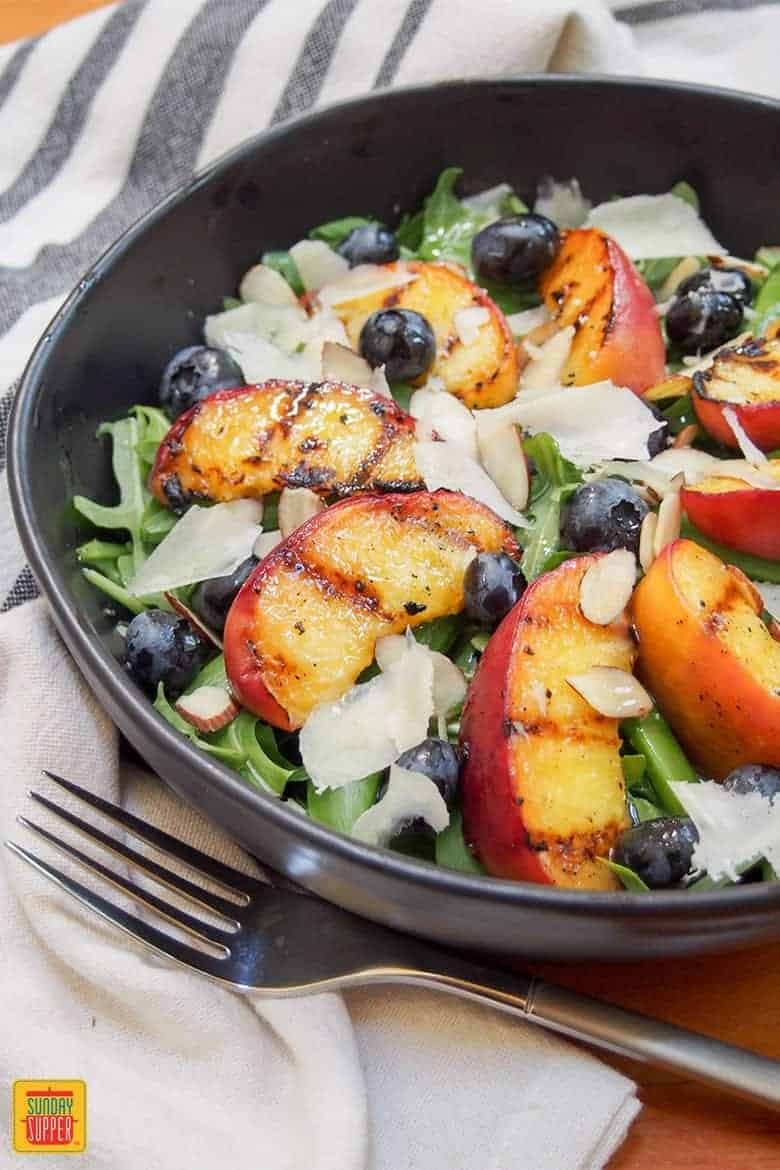 Low Carb and Grain Salads
Greek Cauliflower Rice Salad: Cauliflower rice salad is a great low-carb option for a cookout. This recipe has all the flavors of your favorite Greek salad with cauliflower rice!
Buffalo Mozzarella Salad with Lentils: The buffalo flavor and mozzarella in this easy salad recipe make it a great choice for a cookout.
Strawberry Quinoa Feta Salad: Strawberries and feta are fresh and bright, making this salad a great choice to pair with cookout foods!
Pair low carb and grain salads with pulled pork flatbreads or smoked turkey!
Pasta Salad for BBQ
Lemon Orzo Pasta Salad: The vibrant, citrusy flavor of this orzo pasta salad and fresh green vegetables make this one of our favorite salads for BBQ!
Greek Orzo Pasta Salad: All the flavors of a Greek salad, with delicious orzo. It pairs especially well with chicken!
Potato Salad for BBQ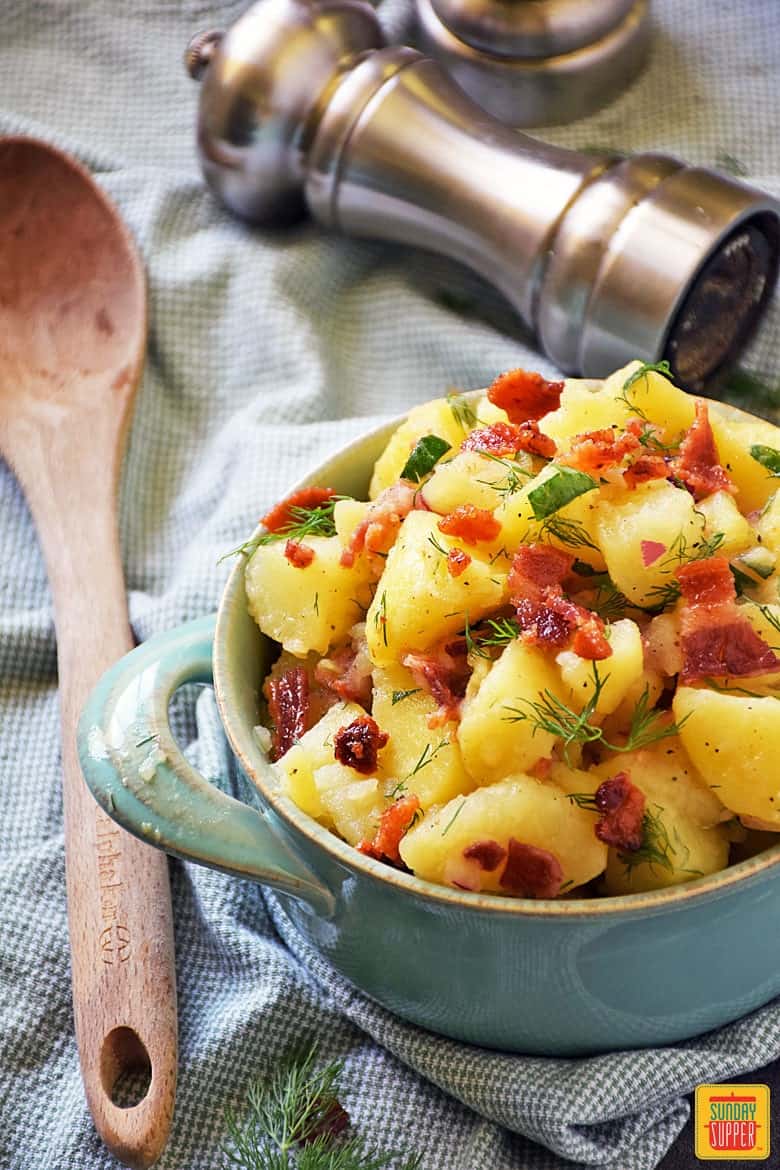 Foods for your Cookout Menu
Looking for ideas on what to make for your entrees? Here are some of our favorite barbecue recipes to give a try:
Burgers are always a winner, too! We have air fryer burgers, loaded burgers with bacon and asparagus, and poached egg burgers that make perfect cookout foods. We even have a bison burger recipe!
And of course, sauces are a must for a cookout. Here are our favorite dips, sauces and salsas: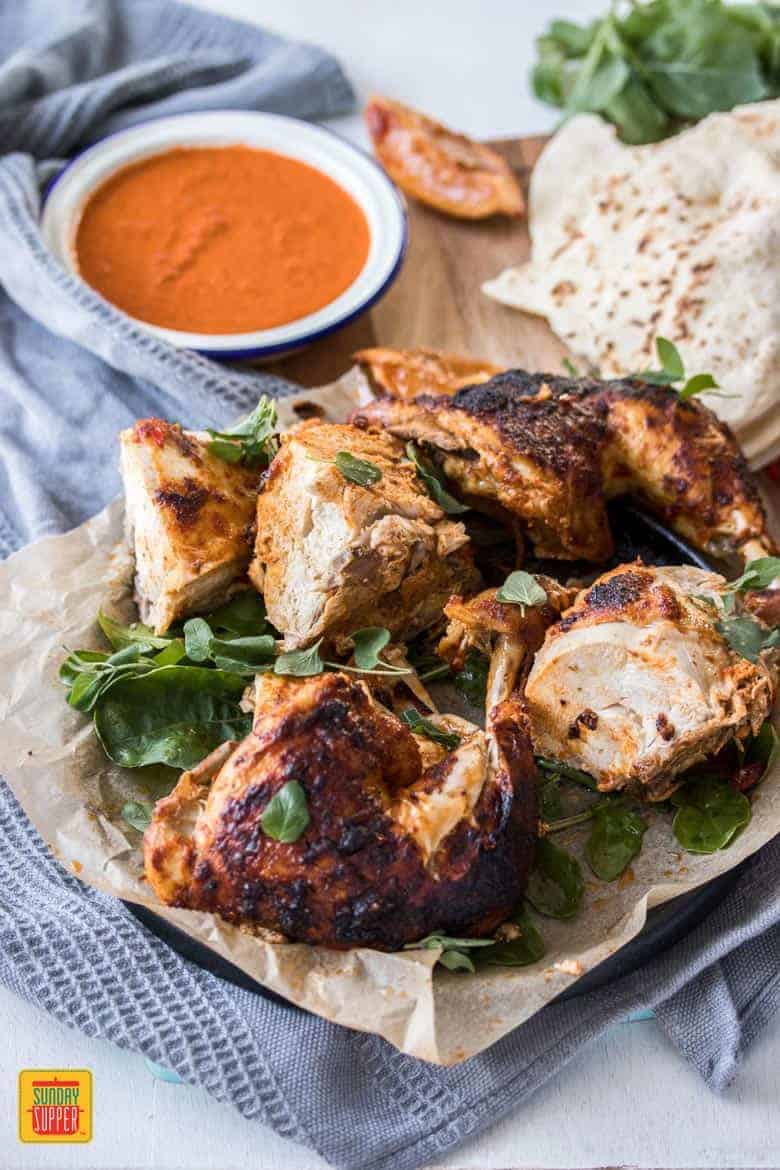 Did you try one of these cookout foods? Let us know in the comments below! And while you're prepping for your BBQ party menu, give these simple mixed drinks a try!
📌 Save BBQ Side Dishes for a Crowd on Pinterest
Save the Video Pin