October is nearly here, and what better to celebrate the beginning of Fall than with easy pumpkin recipes? We love celebrating the versatility of the pumpkin with these pumpkin dishes. 
The pumpkin can be used in dishes savory or sweet, from breakfast to dessert. 
These simple recipes using pumpkin have a lot to offer! Delicious and easy to prepare, they are perfect for holidays and special occasions, or whenever you want to enjoy the uniquely spicy-sweet flavor of pumpkin!

An Easy Pumpkin Muffin Recipe is all that's needed to jump-start you into the Fall baking season. These muffins are packed full of pumpkin puree and warm sweet spices. They are perfect for breakfast or a midday snack.

These low carb pumpkin pie cupcakes with crumble topping from Wholesum Yum shouldn't be missed! Quick and easy to make, these cupcakes taste just like mini pumpkin pies – and they're low carb and paleo, too!

Peanut butter cups are easy to love… and so are these pumpkin peanut butter cups from Food Fun Kids! Using only 4 ingredients and made in just 10 minutes, this ideal Fall treat will surprise you with how easy it is to make.

If you want a tasty roll to pair with your dinners, these pumpkin rolls with salted maple butter from Karen's Kitchen Stories are an easy choice. Perfect for leftovers and delicious on their own, this is a must-try for simple pumpkin recipes.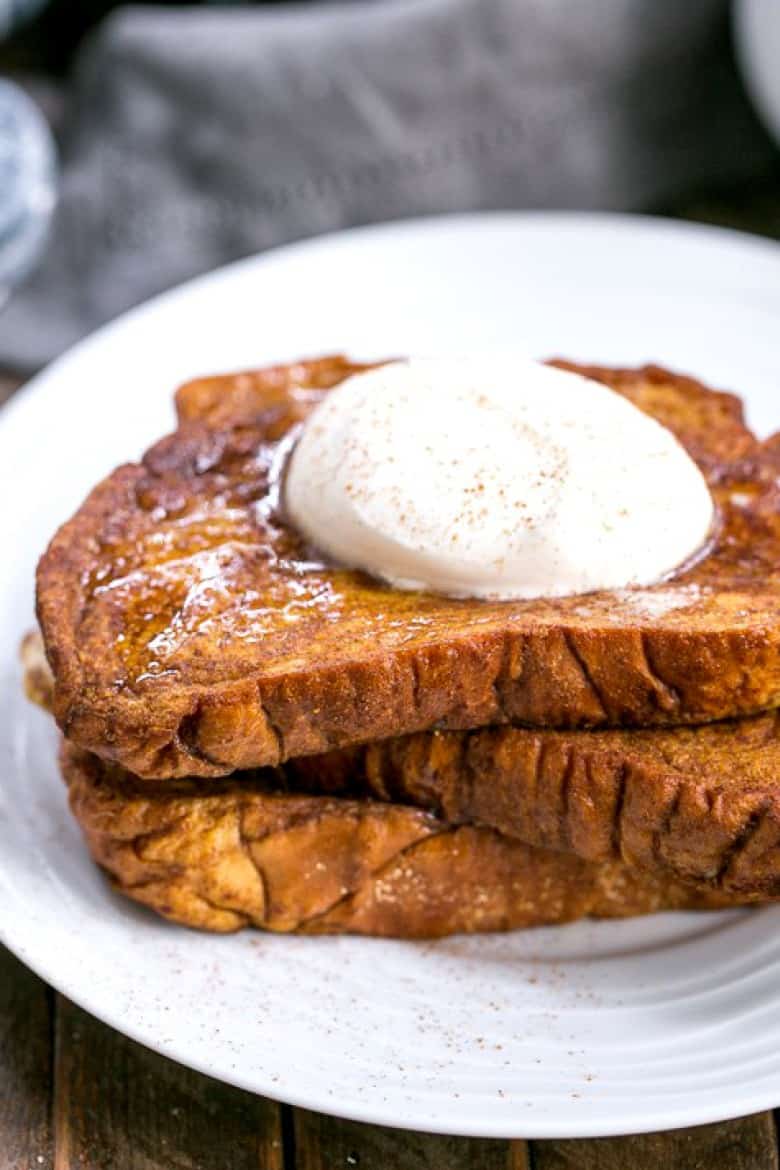 Feeling like pumpkin for breakfast? This pumpkin French toast with mascarpone whipped cream from That Skinny Chick Can Bake is good for breakfast or brunch – or any time of day if you can't ignore your sweet tooth!

Start your day off with these pumpkin spice cranberry crunch muffins from Renee's Kitchen Adventures for a special treat! For simple pumpkin recipes, this one really hits the mark. Full of Fall flavors, these muffins are well-rounded and so tasty!

This easy pumpkin spice pecan fudge from Renee's Kitchen Adventures isn't just pretty to look at – it's surprisingly simple to make, and quick, too!

Mix up your Fall snacks with this pumpkin spice chocolate granola from Iowa Girl Eats. This tasty granola has a hint of dark chocolate and heaps of Fall flavor. Plus, it's gluten-free!

If you're craving simple pumpkin recipes for dessert, this caramel pumpkin lava cakes recipe from Grandbaby Cakes might be exactly what you need. This gooey pumpkin lava cake is filled with rich, smooth caramel. It's perfect for colder weather!

This pumpkin cheesecake from Chocolate Moosey is so good, you might not believe just how easy it is to make. Plus, you can use leftover canned pumpkin!

Pumpkin is great in savory dishes, too! This pumpkin fettuccine alfredo from Delish Knowledge is vegan-friendly and so yummy. Creamy and just a little bit sweet, this is an excellent choice for a people-pleasing Fall dinner.

Fall kicks off the perfect time of year for soup! This easy pumpkin soup from Lexi's Clean Kitchen is creamy, nutritious, and so tasty.

Snack it up with these drunken pumpkin seeds from Life Tastes Good! These little seeds are not only yummy but also highly nutritional.

These pumpkin spice donuts from Life Tastes Good are baked to the perfect cake-like texture and pack a punch of Fall flavor. They are so easy to make and equally enjoyable!
Sign up for our weekly newsletter!
Get free recipes delivered to your inbox every week!
Thank you for joining the Sunday Supper family!
Something went wrong.