Sunday Supper is an Amazon Associate and may receive compensation for purchases made through affiliate links.
Whether you're packing a lunch box, or you just want to enjoy a hassle-free meal, these simple sandwich recipes are sure to be what you're looking for, and give you some great ideas, too!
Sandwiches are a true classic. From the simple deli meat-and-cheese to the triple-decker club sandwich, and everything in-between, there's a sandwich out there for everyone to enjoy. They're a classic for a reason! Portable, easy-to-make, and so delicious, these simple sandwiches aim to please. Scroll down, and you'll find even more simple sandwich recipes waiting for you!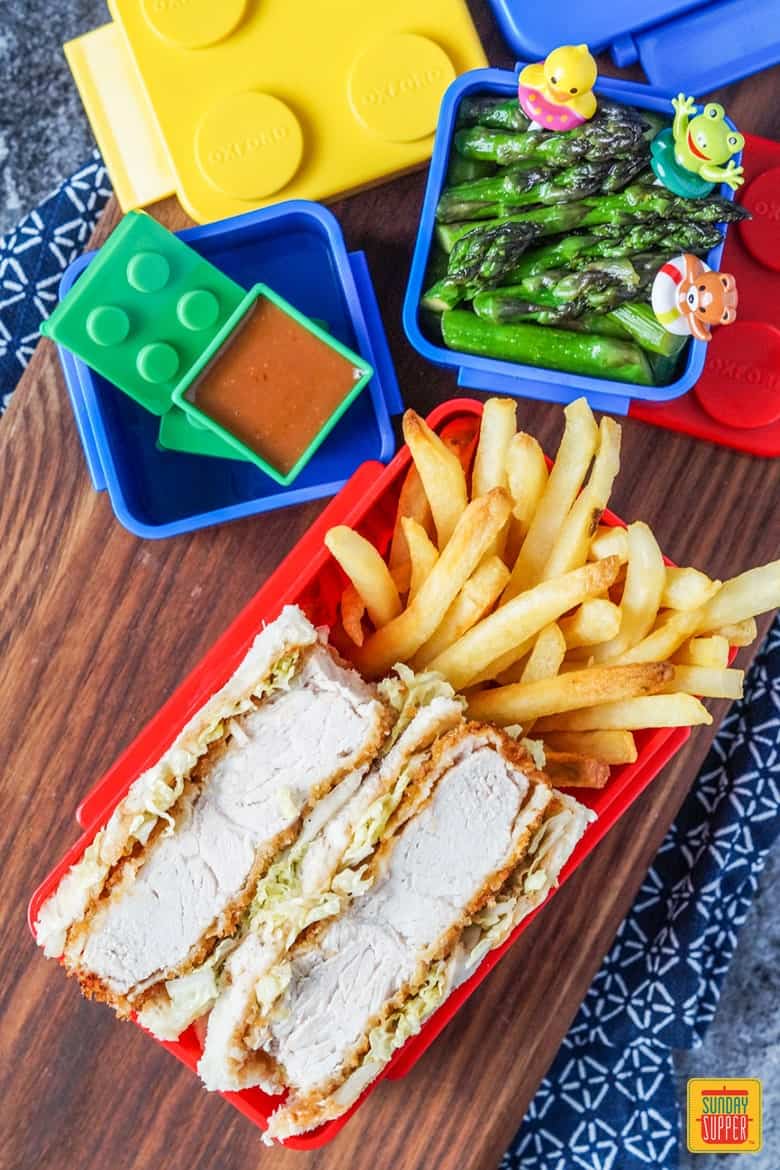 Our Katsu Sando is a Japanese pork cutlet sandwich recipe you will love! Fried panko-crusted pork cutlets brushed with tangy Katsu sauce and thinly sliced Napa cabbage make an easy lunch recipe everyone enjoys.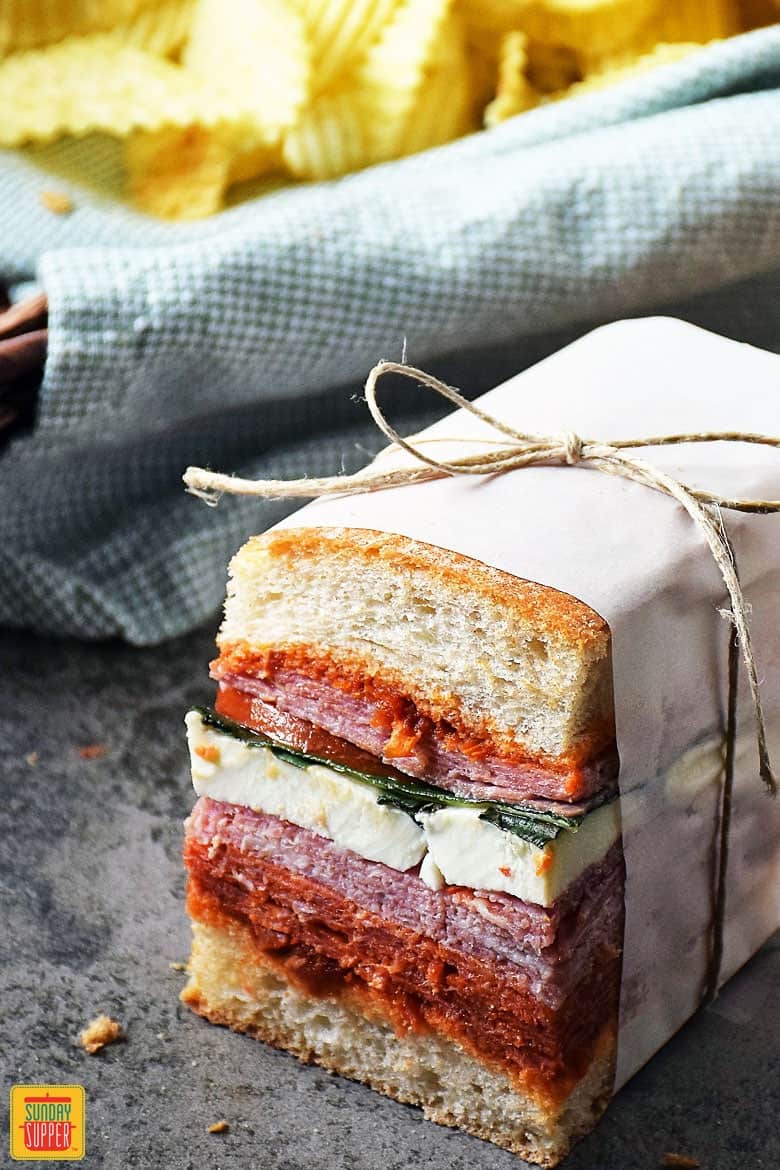 An Italian Pressed Sandwich is the perfect lunch sandwich recipe! Sandwiched between hearty ciabatta bread and loaded with delicious Italian deli meats and cheese, this is an obvious choice for sandwich lovers!
Nothing beats a good grilled cheese sandwich recipe! We love Pesto Grilled Cheese, especially paired with Italian vegetable soup. Give this sandwich a try for lunch- you will love it!
Mushroom Grilled Cheese and French Onion Soup is an amazing soup and sandwich combo for lunch or any time of the day! We love this simple sandwich recipe and its French Onion Soup pairing.
This light chicken salad sandwich from will give you exactly what you're looking for in a chicken salad sandwich, but better for you than the classic!
Want to try something other than bread for your sandwich? This collard wrap with black beans, chicken, and avocado should do the trick. With chicken, beans, red peppers, avocado, and more, you just expect flavor that packs a punch.
Cuban sandwiches are a true classic in the sandwich world. This pulled pork Cuban sandwich can be made at home with leftover pulled pork, homemade pickles, ham and cheese, mustard, and fresh bread for a truly tasty experience!
This Monte Cristo style grilled cheese uses ham, Swiss cheese, and delicious, fluffy Italian bread for one amazing grilled cheese sandwich.
For a budget-and-schedule-friendly sandwich recipe, try this barbecued chicken on garlic toast. It is so delicious and ready in just 15 minutes!
📌 Pin it for later!
Did you enjoy this page? Save it on Pinterest for later!