This Strawberry Panna Cotta Recipe is an easy recipe bursting with fresh roasted Florida strawberries that take it to a whole other level. It will be the star of your dessert table! Panna cotta is such an easy dessert to love. Not only is it deliciously smooth and creamy, it's easy to make and actually needs to be made ahead. As a result, it's one of my go to make ahead dinner party recipes.
Often when we go out for dinner, I'll choose something that I don't tend to cook myself at home, either because it's a bit complicated, or it's something new. Then I make an exception for a couple things that are just too good to pass over. Panna cotta is one of those for me. In it's simplest form, it's just a mixture of sweetened cream and milk set with gelatin. I have made a couple variations myself which I love, including peach panna cotta and apple panna cotta. This strawberry panna cotta recipe was new to me but I instantly loved it.
This recipe is courtesy of the Florida Strawberry Growers Association, inspired by a dish from Absinthe Brassiere and Bar. I can completely understand why they decided to make a version of it at home, it's that good. It's the kind of dessert that is bound to wow guests for it's fabulous flavors and little details.

Strawberry Panna Cotta Recipe Tips
Yes, this dessert has a few more steps than some, but nothing is complicated and it can all be done ahead. Here's a breakdown of how I'd suggest making it.
The day before –
make the buttermilk panna cotta and refrigerate to set. You can do this only a few hours ahead but overnight is better.
A few hours before –
Roast the strawberries and leave to cool. This can also be done the day before, though the strawberries do lose a little color if chilled overnight.
Roast the pistachios and chop them. This can also be done the day before.
Infuse the cream, chill it then whip. Don't leave whipped more than a couple hours.
Just before serving –
Layer the panna cotta with the strawberries, cream and pistachios on top.
Florida Strawberries are in season all winter long, so the timing is perfect this strawberry panna cotta recipe for all of your Holiday entertaining. If you don't find Florida Strawberries in your produce section, ask your grocer to stock them. Now that you have scrumptious Florida Strawberries from December through April why not make a rustic strawberry tart or easy strawberry crepes?
This strawberry panna cotta recipe is a truly amazing combination that's sure to wow. Wonderfully creamy buttermilk panna cotta, intensely flavorful roasted strawberries, all topped off with smooth whipped cream and crunchy pistachios. It knocks other make ahead dinner party recipes out of the park. The only question is when are you going to serve it first.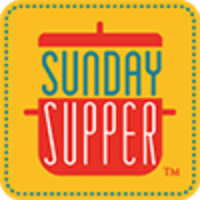 The Sunday Supper Movement is committed to bringing our readers delicious recipes that encourage them to gather and eat together around the family table. Search for your favorite ingredients on our Sunday Supper website. Also check out the Sunday Supper Pinterest boards for plenty more ideas and inspiration.
Sign up for our newsletter to get FREE Sunday Supper recipes delivered right to your inbox!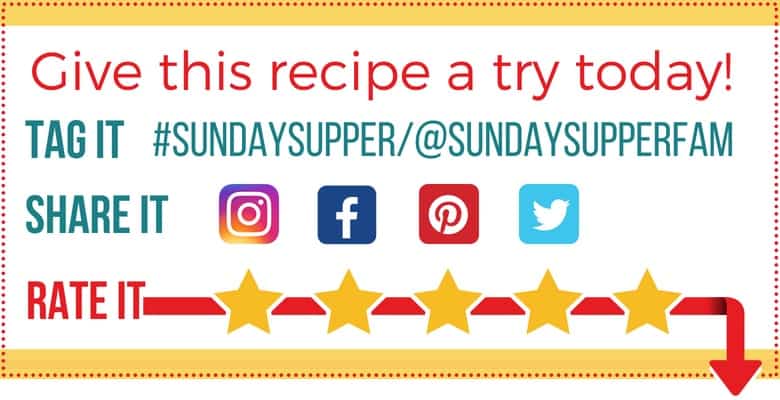 Strawberry Panna Cotta Recipe
This strawberry panna cotta recipe is a delicious combination of creamy base & intensely fruity roasted strawberries. It's the perfect make ahead dessert.
Keyword:
Strawberry Panna Cotta
Ingredients
For the Buttermilk Panna Cotta
2

tbsp

water

1/4

oz

gelatin

unflavored

1

cup

half-and-half

not fat-free or reduced fat

3/4

cup

sugar

1

teaspoon

vanilla extract

1

pinch

salt

2

cups

buttermilk

at room temperature
For the Roasted Strawberries
2

pints

Strawberries

washed, hulled and chopped - See note #1

1/4

cup

sugar

1

Vanilla bean

split and seeds removed
For the Basil-Infused Whipped Cream
12

leaves

basil

1

cup

whipping cream

2

tablespoons

sugar

1/4

teaspoon

vanilla extract
For the Toasted Pistachios
1/2

cup

pistachios

shelled
Instructions
To make the Buttermilk Panna Cotta:
In a small bowl, add the water and sprinkle with unflavored gelatin. Let stand for 5 minutes.

While gelatin is dissolving, heat half-and-half, sugar, vanilla, and salt in a medium saucepan over medium-low heat. Stir constantly until sugar dissolves, about five minutes.

Reduce heat to low and stir in gelatin and buttermilk. Carefully pour mixture through a fine sieve into eight 6-ounce ramekins. Cover and chill for at least four hours or overnight (can be made to this point up to one day in advance). Top with roasted strawberries, basil-infused whipped cream, cinnamon (optional) and toasted pistachios (recipes follow).
To make the Roasted Florida Strawberries:
Preheat the oven to 450F. In a small mixing bowl, stir sugar and vanilla seeds to combine. Place the strawberries on a baking pan and toss with the sugar. Roast in the oven for 20 minutes. Cool to room temperature.
To make the Basil-Infused Whipping Cream:
Wrap basil leaves in a paper towel and gently bruise by rolling over them with a rolling pin. In a medium saucepan, over low heat, heat whipping cream. Stir in basil leaves. Remove from heat, cover and steep for 30 minutes then place in refrigerator to chill completely. Place a medium mixing bowl and beaters in freezer. Pour whipping cream mixture through a fine sieve into chilled mixing bowl and beat just until soft peaks form. Add sugar and vanilla and beat until stiff peaks form. Cover and store in refrigerator for up to two hours.
To make the Toasted Pistachios:
Preheat oven to 325F. Spread pistachios in a single layer on a baking sheet. Bake 5 to 10 minutes until light brown and fragrant, stirring occasionally to ensure even toasting. Cool then chop.

To serve, top panna cotta with a layer of roasted strawberries, a dollop whipped cream, cinnamon (optional) and toasted pistachios.
Recipe Notes
For best results use fresh Florida Strawberries
Nutrition Facts
Strawberry Panna Cotta Recipe
Amount Per Serving
Calories 374
Calories from Fat 180
% Daily Value*
Total Fat 20g 31%
Cholesterol 58mg 19%
Sodium 95mg 4%
Potassium 402mg 11%
Total Carbohydrates 44g 15%
Protein 6g 12%
* Percent Daily Values are based on a 2000 calorie diet.