Naturally sweet pumpkins are the perfect ingredient for our favorite Fall dessert recipes! Whether you want to make a traditional pumpkin pie, or you'd like to try something new, this collection of pumpkin dessert recipes covers all of the best sweet pumpkin recipes you can easily make at home. You can even make your own pumpkin pie spice!
You've read up on Pumpkin Health Benefits and you're ready to cook up something sweet! What do you make? Whether you're craving pumpkin cookies, pumpkin fudge, pumpkin pie or even pumpkin popsicles, you're sure to find what you're looking for in this collection of sweet pumpkin recipes. Try one of our favorite pumpkin dessert recipes below!
Sweet Pumpkin Recipes for Breakfast
Sweet Pumpkin Recipes: Pumpkin Cookies, Brownies and Fudge
Sweet Pumpkin Recipes: Pumpkin Bread and Puddings
Sweet Pumpkin Recipes: Pumpkin Pies, Cakes, and Tarts
Even More Pumpkin Recipes
Can't get enough pumpkin? Try these simple pumpkin recipes, too!
Which sweet pumpkin recipes will you try first? Let us know in the comments section below.
**** PIN this collection of SWEET PUMPKIN RECIPES to keep handy ****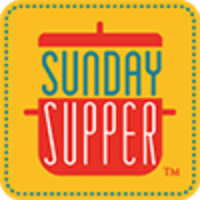 The Sunday Supper Movement is committed to bringing our readers delicious recipes that encourage them to gather and eat together around the family table. Search for your favorite ingredients on our Sunday Supper website. Also check out the Sunday Supper Pinterest boards for plenty more Sunday Dinner Ideas and inspiration.
Sign up for our newsletter to get FREE Sunday Supper recipes delivered right to your inbox!