Sunday Supper is an Amazon Associate and may receive compensation for purchases made through affiliate links.
What are the best gluten free tortillas? Find the perfect gluten free wraps for what you're cooking, and a collection of recipes using tortillas to try!
Why gluten free?
Gluten free meal plans are necessary for people with gluten intolerance, but many people choose to go gluten free for other reasons or simply by choice.
If you want to learn more about going gluten free or what foods contain gluten, take a look at these gluten free side dishes.
Are tortilla wraps gluten free?
Flour tortillas often contain gluten. If the ingredients contain wheat of any kind, they are not gluten free. Flour tortillas made with white corn may not contain gluten, but you should always check the label before buying anything for a gluten-free meal plan.
What kind of tortillas are gluten free?
Corn tortillas are usually gluten free as they are generally made from masa harina, a type of corn flour. Keep in mind some corn tortilla brands may be processed in the same facility as tortillas containing gluten, so double check the label.
As with any food, the only way to be sure what you're eating does not contain gluten is to check the label. Many brands label their gluten free varieties, so they're easy to find.
Best gluten free tortillas
We recommend these brands, especially if you're making gluten free wraps:
Udi's: Udi's provides great-tasting gluten free tortillas comparable to wheat products. They are best for small rolls or wraps, because they're a little too small for burritos.
LaTortilla Factory: LaTortilla Factory tortillas are perfect for burritos or large wraps. They use teff flour, giving them a great texture that won't fall apart when you add wet ingredients.
Rudi's: Similar to Udi's, Rudi's tortillas are best for smaller wraps and rolls. They are great for gluten free quesadillas, too!
Many tortilla brands offer gluten free options. Give them a try and see which works best for you!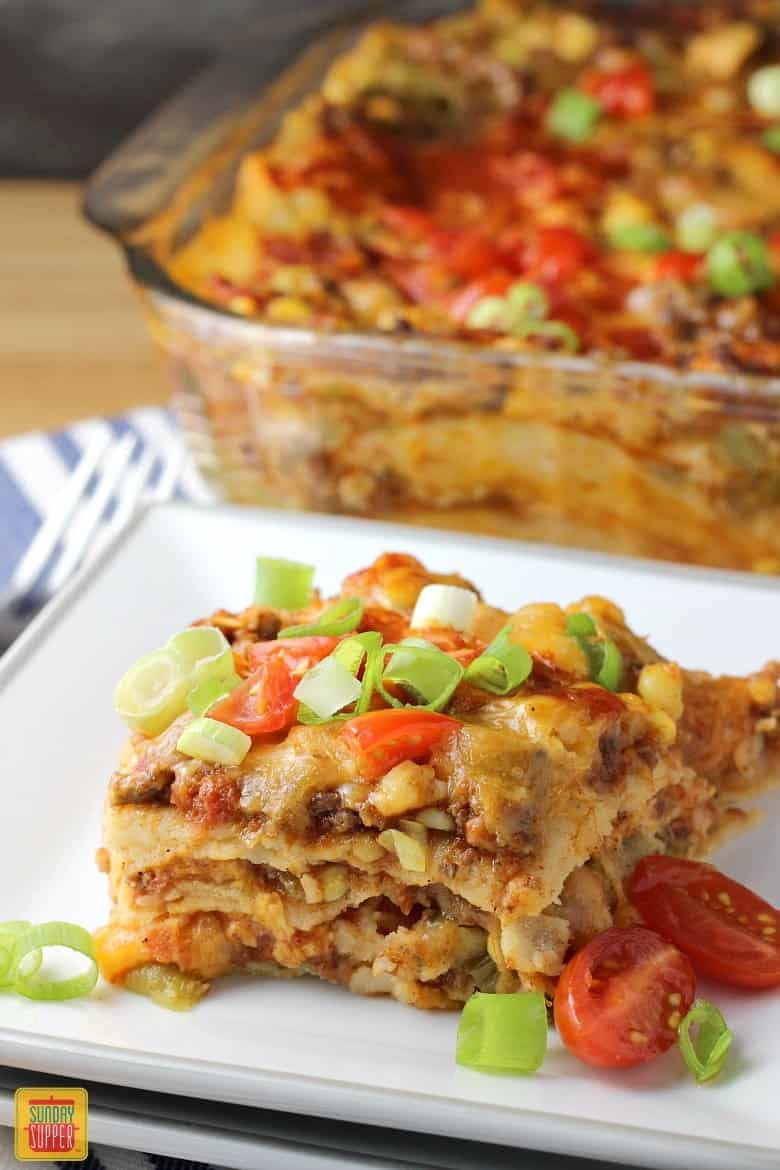 Where to buy gluten free tortillas
If you can't find gluten free wraps on the shelf in the international section or in the breads section of the grocery store, check if your store has a gluten free aisle.
Some grocery stores may have a gluten free aisle.
Tips for making gluten free wraps
If you want to make gluten free wraps, we recommend…
Double checking your desired ingredients are all gluten free and not processed alongside gluten
Matching the consistency of your wrap with your other ingredients; sturdier wraps are better for burritos, while flakier or softer wraps may be better for quesadillas or sandwiches
If you're making a burrito-like wrap with filling, be careful not to overfill the wrap! Place a small amount in the center of the wrap in a line, fold in the sides, and then roll your wrap.
Recipes using Tortillas
You can make more than just wrap sandwiches with gluten free tortillas! Here are some of our favorite recipes with tortillas, easy to make gluten free:
M,ore gluten free recipes? Try these…
Gluten Free Side Dishes
Gluten Free Holiday Recipes
Best Gluten Free Cinnamon Rolls
Post updated on April 19th, 2019.