It may have roots in car rides and campfires, but I think that makes the Picnic Game all that much more fun! The picnic game started as (and still is) a children's memory game. In its most basic form, one person begins by saying I'm going on a picnic, and I'm bringing Apple Pie (or another word that starts with an "A"). The next person would say I'm going on a picnic, and I'm bringing Apple Pie and Barbecue Ribs. The third person would say I'm going on a picnic, and I'm bringing Apple Pie, Barbecue Ribs, and Creamy Coleslaw. And so on, and so on.
You could apply the same theory to something else like camping, a road trip, a wedding, or anything else that passes the time and challenges your mind.
And since today is actually International Picnic Day, a group of bloggers from the Sunday Supper family decided that WE wanted to go on a picnic! We chose dishes that corresponded to a letter of the alphabet, made our dish, and added it to a big virtual picnic basket.
If you visit each member, you'll see the letters (and dishes) that lead up to their picnic dish. This post is the final gathering spot, the place where we spread all of the amazing picnic dishes out together on one huge blanket. So, without further ado:
I'm going on a picnic and I'm bringing…
Asian Chicken Salad from Try Anything Once Culinary
Beautiful Beet Salad from Small Wallet, Big Appetite
Chicken Muffuletta from Marlene Baird
Double Chocolate Chip Cookie Cups from The Dinner-Mom
Elote from Peaceful Cooking
Fennel Slaw from FoodieTots
Greek Farro Salad from That Skinny Chick Can Bake
Honey Porter Glazed Chicken and Vegetable Skewers from Hezzi-D's Books and Cooks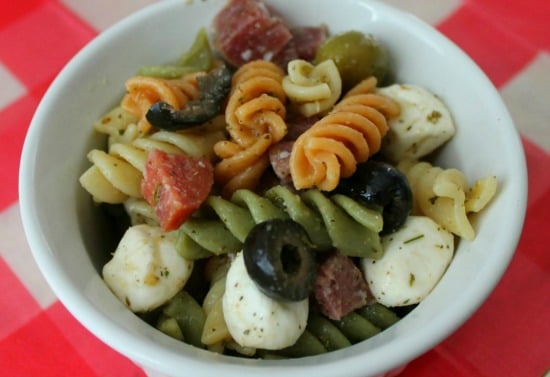 Italian Pasta Salad from Casa de Crews
Japanese Plum Sushi from NinjaBaking.com
Kudos Kitchen Kolaches from Kudos Kitchen by Renee
Lemon Yogurt Bundt Cake from In The Kitchen With KP
Molasses Lovers Baked Beans from Cindy's Recipes and Writings
Northern Bean Salad with Egg and Prosciutto from Family Foodie
Orzo Salad from The Not So Cheesy Kitchen
PICOBLAT from Simply Healthy Family
Quinoa-Stuffed Grape Leaves from Culinary Adventures with Camilla
Roasted Fingerlings with Capers and Dill from Peanut Butter and Peppers
Spicy Southern Fried Chicken from Food Lust People Love
Tuscan Bread Salad from Curious Cuisiniere
Ultimate Potato Salad from Bobbi's Kozy Kitchen
Veggie Loaded Sandwiches from Momma's Meals
Wild Watermelon Sangria from The Weekened Gourmet
Xavier Chicken Dumpling Soup from Nik Snacks
Yogurt Banana Berry Ice Pops from girlichef
and…
Za'atar-Spiced Freekeh and Chickpea Salad from The Sunday Supper Movement
Thank you for joining us for International Picnic Day!
Now, I'd love know if YOU have ever played the picnic game before?
Also, what are YOUR favorite dishes to take on a picnic?