Sunday Supper is an Amazon Associate and may receive compensation for purchases made through affiliate links.
Celebrate the new year with our best ever recipes! We're sharing with you our top ten meals for dinner and more of 2019. These are the recipes you showed us you love time and time again, from classic holiday meals to your favorite Sunday dinner ideas and more!
2019 was a BIG year for the Sunday Supper family! Not only did Isabel, our own Family Foodie, appear on more television segments than ever, but we also celebrated her big announcement that she's going to be a VO-VO (grandmom!)
Thanks to our devoted readers, we too caught the Instant Pot bug. Once we started cooking with it, there was no stopping us. Isabel even made an Instant Pot Prime Rib, and she swore to us she would never put a prime rib in the Instant Pot!
But, as it turns out, there was nothing to fear. Reverse Sear Instant Pot Prime Rib is amazing! What a great way to create holiday memories, too: with a new recipe and new cooking technique (that reverse sear!). And the best part is, its super easy and so fast!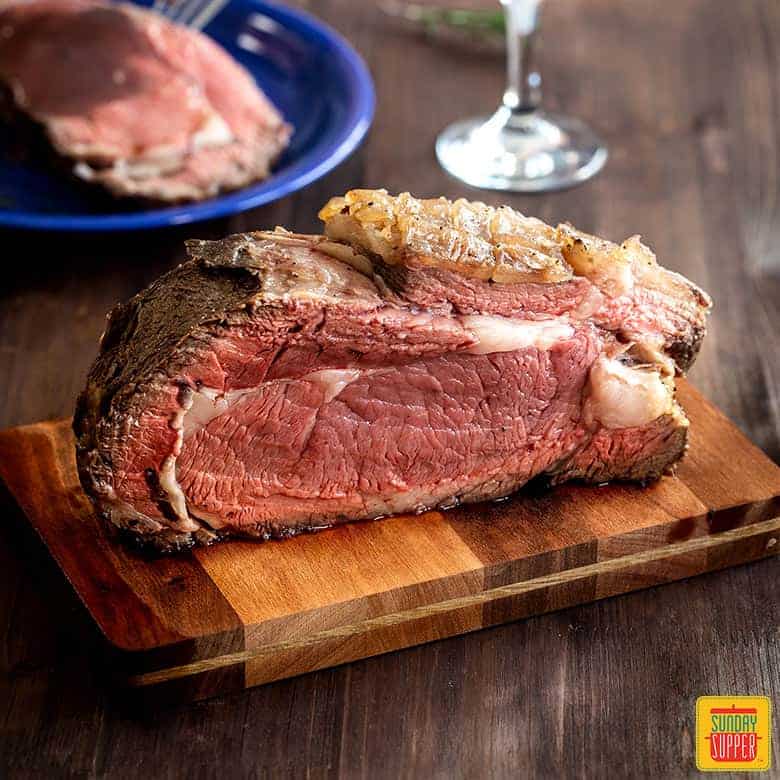 Our number one goal every year is to inspire families to spend time around the family table. It's our passion to share recipes families can come back to time and time again, and create memories with!
Without you, our readers, our mission wouldn't be possible. Thank you for showing Sunday Supper your love year after year! Our website reached new heights this year, exceeding even our highest goals. We love all of you, and thank you for sharing our recipes not only around your family table but with your friends!
Speaking of Family Foodie favorites like the Reverse Sear Instant Pot Prime Rib, Isabel fell in love with two other easy, convenient, and versatile recipes this year! See her picks below, and then enjoy our top 10 recipes of the year. We're excited for you to try them!
Family Foodie Picks the Best Tasty Recipes
I am so happy to continue to bring recipes that you and your family can enjoy around the family table and make memories to last a lifetime with. 2019 was an exciting year, and I'm humbled by and grateful for all of the experiences it brought with it – like Family Foodie Friday!
My favorite recipes year after year are the easy recipes you can make and enjoy for more than one meal. The easiest dinner ideas are the best! 2019 has been the perfect year for breakfast and brunch recipes, too. When things get crazy busy, and they always do, I love on-the-go breakfasts.
Starbucks Egg Bites
I love making Starbucks Egg Bites at the beginning of the week and having protein-filled bites to enjoy all day long! These are just like the sous vide egg bites from Starbucks, but budget-friendly and easy to make in the oven or Instant Pot.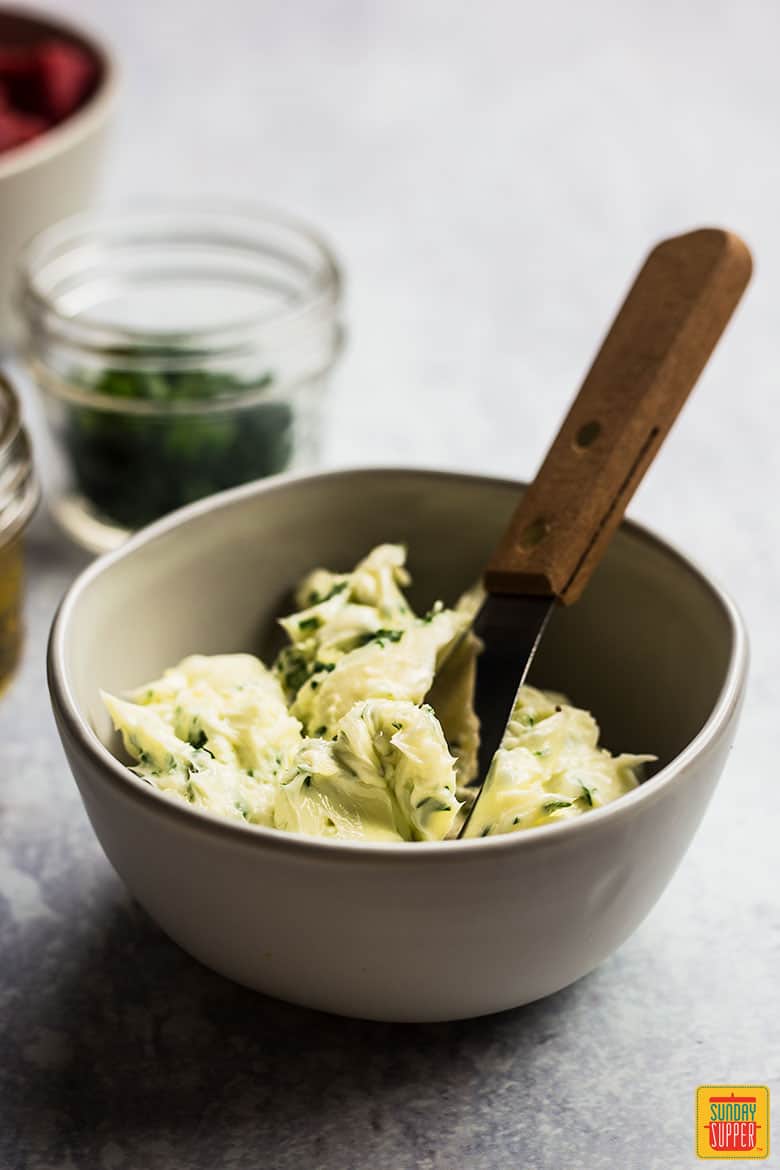 Garlic Butter Recipe (Garlic Butter Sauce)
What could be better than garlic butter sauce? It's so easy to make and so versatile, you can use it with recipes using turkey, beef, pasta, and more! This year, I used it for my Thanksgiving Turkey Recipe, Garlic Butter Steak Bites, and Steamed Crab Legs… and honestly, just about everything else!
Stay tuned in 2020 for more Easy Garlic Butter Recipes!
Our Best Recipes Ever for 2019
We're happy to share with you the top 10 most popular recipes on our site this year!
Did you have a favorite recipe in 2019? Let us know in the comments below what your top recipe of 2019 is! And if you make our recipes, share with us on social media by reaching out or tagging with #SundaySupper. We love to see your creations!
Top Post #10: Slow Cooker Carne Picada
For the second year in a row, a top 10 favorite! Slow Cooker Carne Picada is melt-in-your-mouth perfection! This is one of the easiest dinner ideas you can make, and is versatile, too. Serve it in tacos, burritos, over rice, and more!
[mv_video key="viezxrnns0folnyr6tkl" title="Best Ever Recipes: Top Recipes of 2019″ thumbnail="https://mediavine-res.cloudinary.com/video/upload/viezxrnns0folnyr6tkl.jpg" volume="70″ doNotOptimizePlacement="undefined" doNotAutoplayNorOptimizePlacement="false" ratio=""]
Top Post #9: Puerto Rican Baked Empanadas
This recipe has been on the top of our reader's favorite for years! Puerto Rican Baked Empanadas, or Pastelillos de Carne, are the perfect party food appetizer and are one the best easy weeknight meals on a budget, too. This simple dinner recipe is so flavorful from seasoned ground beef, sofrito, and potato filling!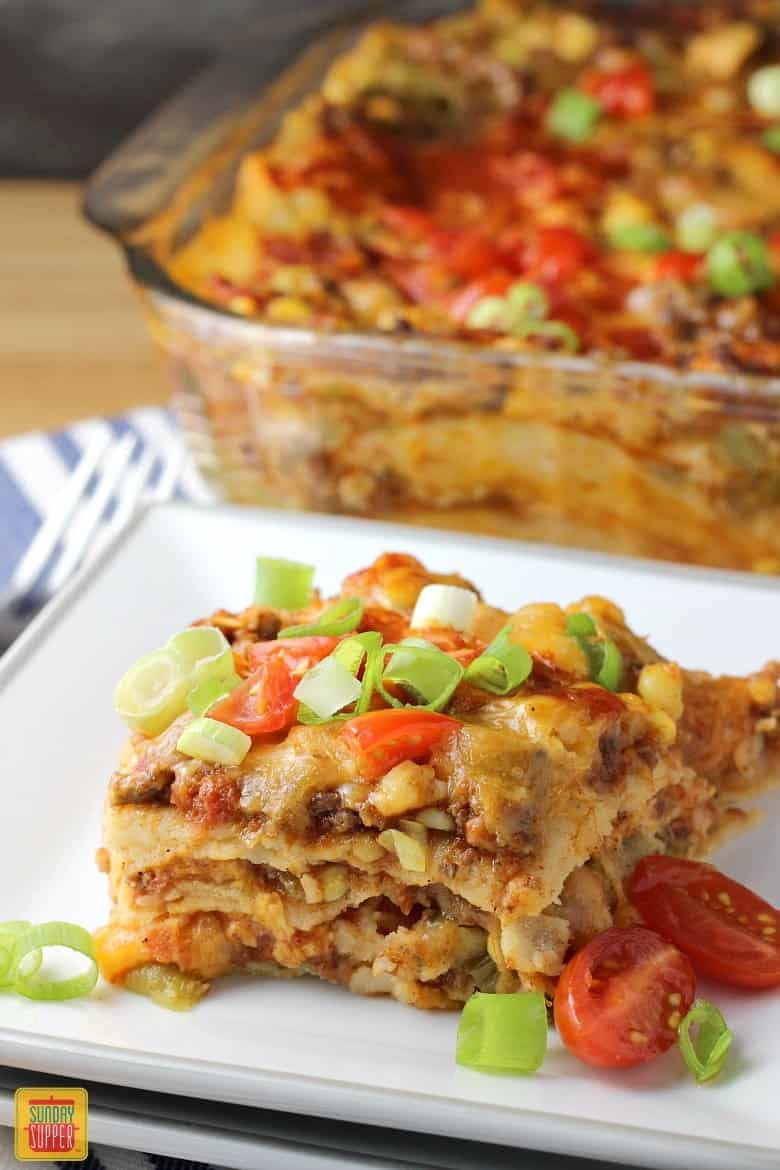 Top Post #8: Mexican Lasagna with Corn Tortillas

Another family favorite recipe to make the list two years in a row! Everybody loves Mexican Lasagna with Corn Tortillas! This is one of the best easy family dinner recipes and a perfect choice for back-to-school cooking. It even freezes well so you can make extra and serve it later!
Top Post #7: Strawberry Swirl Cheesecake
Gorgeous and decadent Strawberry Swirl Cheesecake is an irresistibly easy dessert recipe that makes the perfect centerpiece for a special occasion. The fresh, homemade strawberry sauce really brings this cheesecake with strawberries on top to a new level!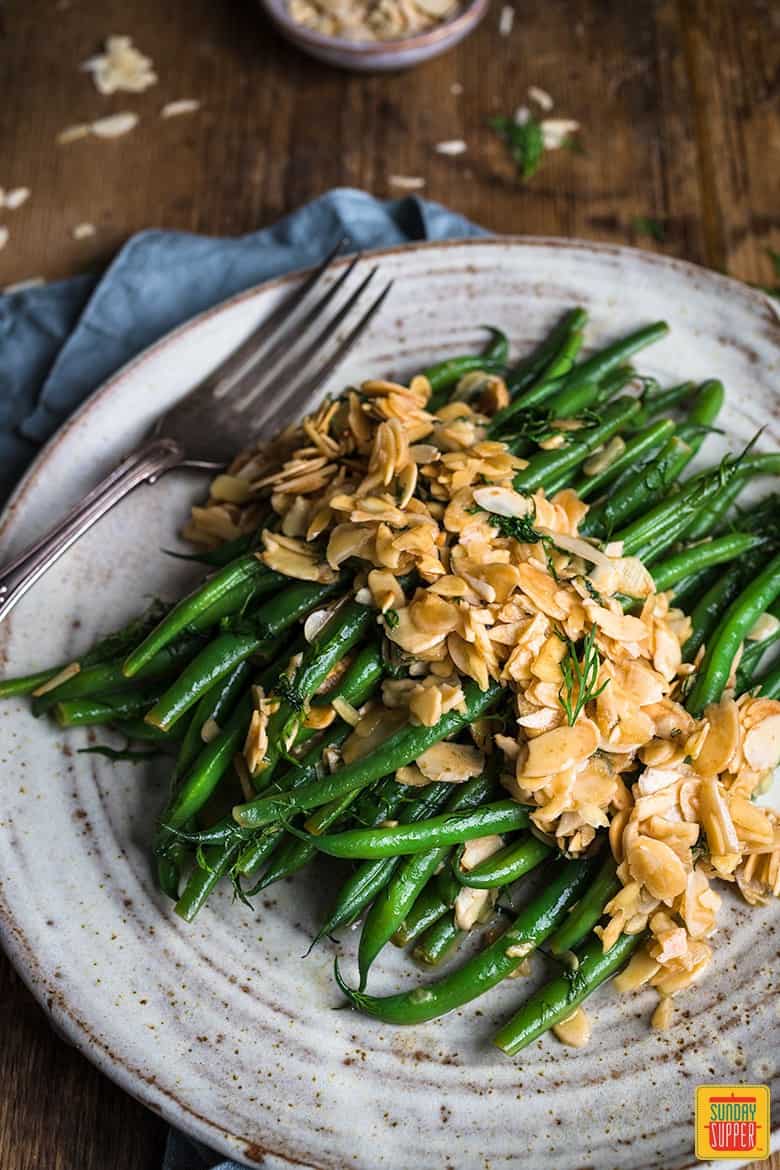 Top Post #6: Side Dishes for Roast Beef
Cooking up a beautiful roast beef recipe for dinner? Find out what to serve with roast beef in our Best Side Dishes for Roast Beef recipe collection! These crowd-feeding recipes make the best easy meals for large groups, like hearty casseroles and gorgeous greens.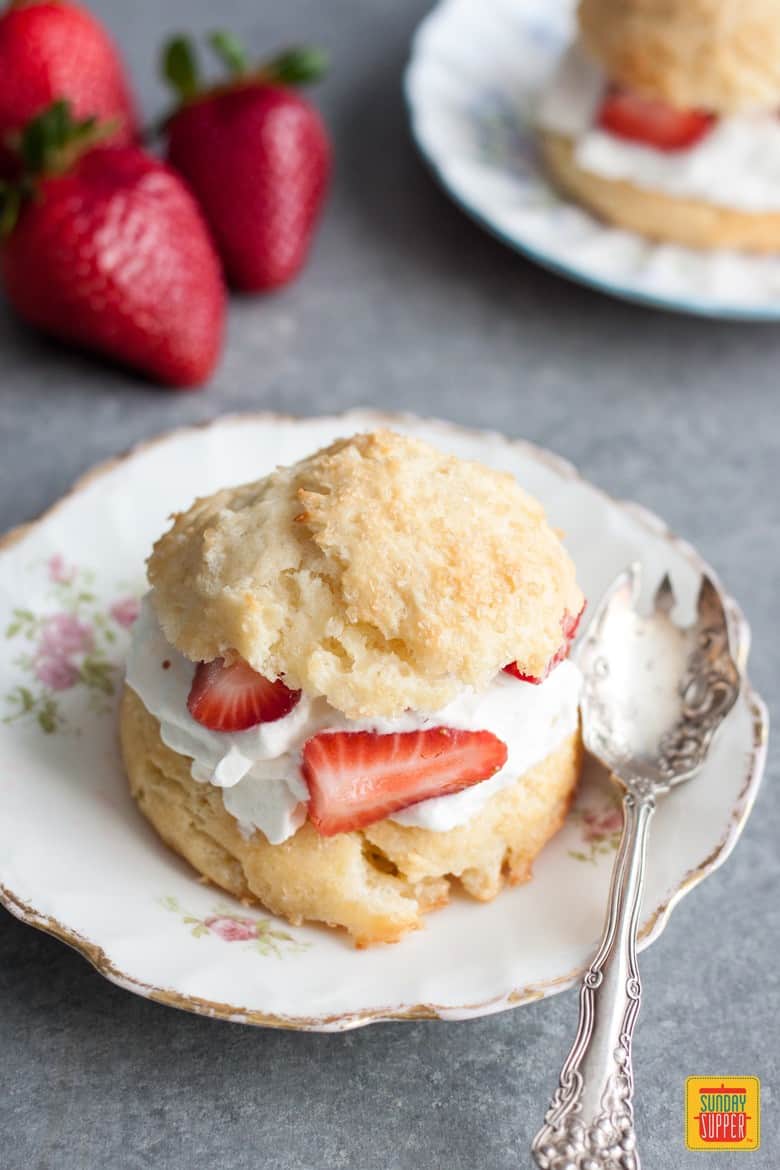 Top Post #5: Homemade Strawberry Shortcake Biscuits
Scrumptious Homemade Strawberry Shortcake Biscuits have a fluffy whipped cream and juicy strawberry filling that makes them over-the-top delicious. You can make this easy strawberry shortcake recipe in less than an hour, and everyone will love it! It's one of the best fast, easy desserts for a crowd or the family.
Top Post #4: Ina Garten Apple Crisp
One of the easiest desserts that's packed with flavor! Our Ina Garten Apple Crisp is essentially an apple dump cake with cinnamon baked apples and a buttery streusel topping. Top it with butterscotch sauce, and you'll never be able to get enough!
Top Post #3: Slow Cooker Short Ribs
Our Slow Cooker Short Ribs are fall-off-the-bone tender and full of flavor! This super easy family dinner recipe is rich, filling, and keeps everyone happy. One of the easiest and best dinner recipes you can make!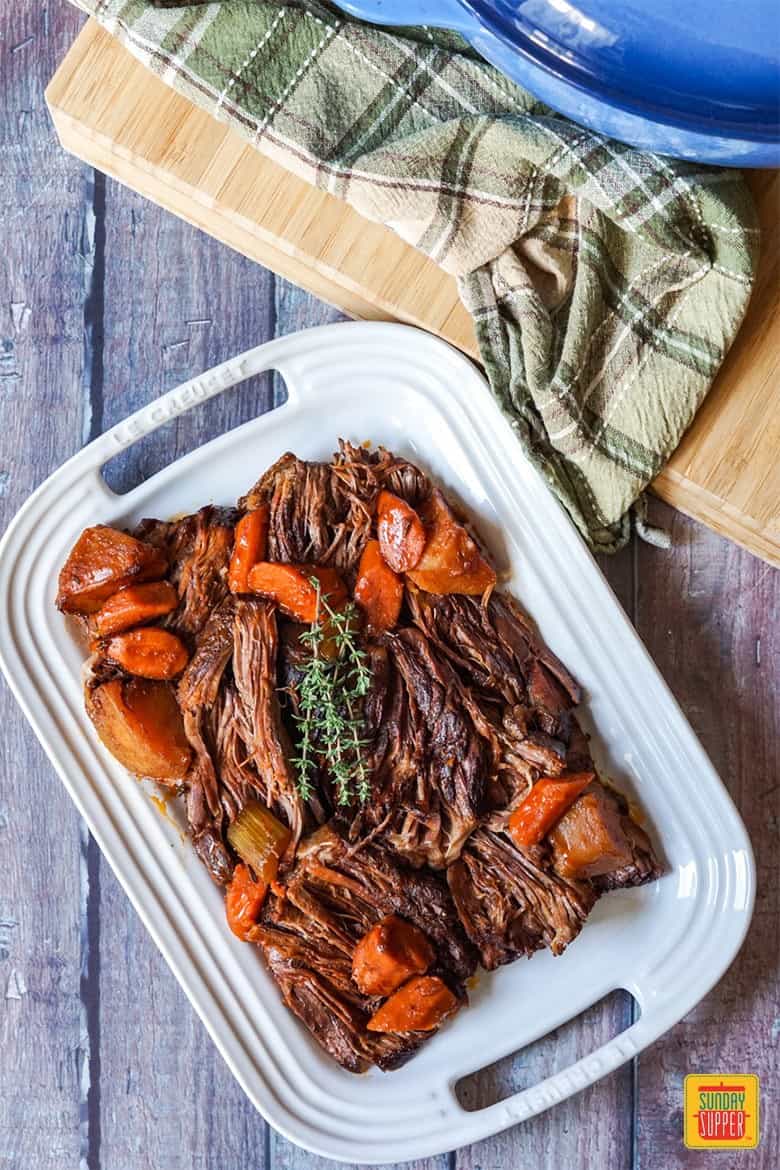 Top Post #2: Beef Chuck Roast Recipe
Our Beef Chuck Roast Recipe is a deliciously moist chuck roast recipe that's tender and flavorful. This is the perfect Sunday dinner idea to enjoy with the family! It's one of the best family dinner menu ideas, especially if you're cooking on a budget.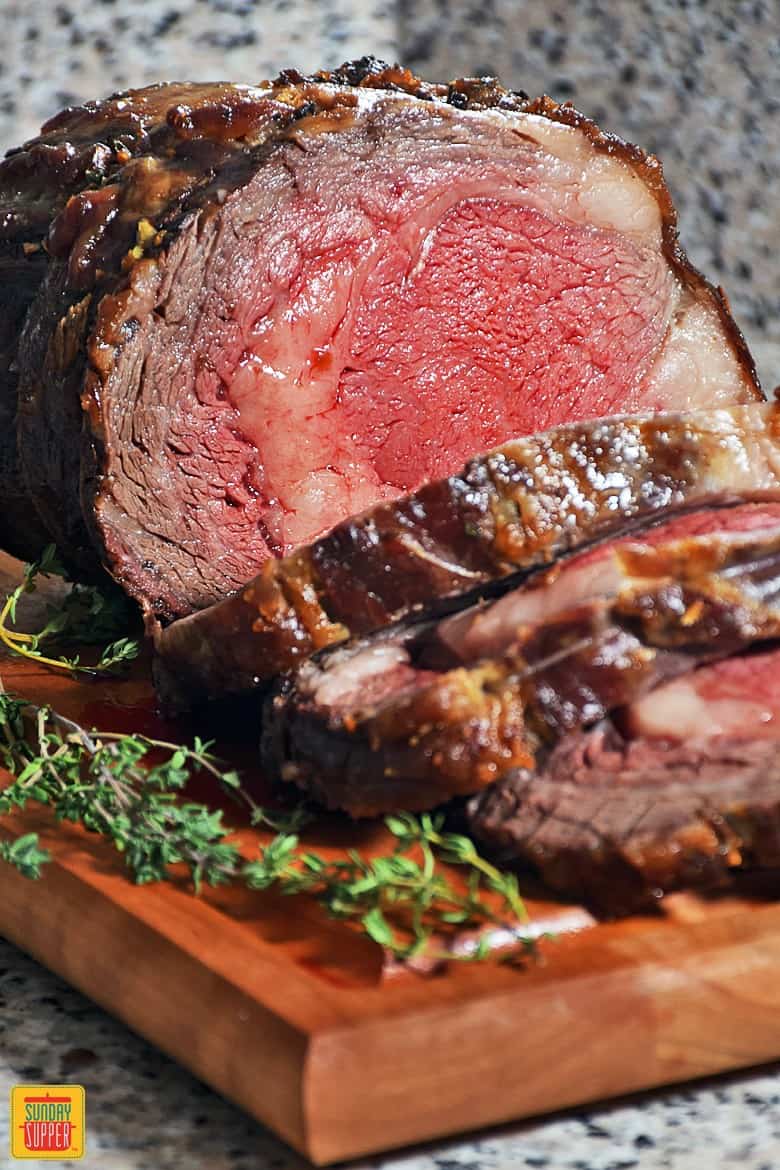 👑 Top Post #1: Slow Roasted Prime Rib Recipe
Juicy, tender, reverse sear prime rib takes this Slow Roasted Prime Rib Recipe to a whole new level. With a crisp crust on the outside and a perfectly cooked inside, this easy roast recipe is a must-make holiday favorite.
This is the easiest boneless prime rib recipe you will ever make: it only uses 4 ingredients! It just doesn't get any better!
📌 Click the pin below to share our best ever recipes on Pinterest!
Join us in taking the Sunday Supper Challenge!
This January, join us during National Sunday Supper Month by taking the Sunday Supper Pledge!
Share a home-cooked meal with your family at least once a week, and it soon becomes a way of life.
You can read about Sunday Supper and our mission on our About Sunday Supper page, and find out more about our founder, Isabel Laessig, on the Family Foodie page!
Thank you for being such a big part of our success! We are so grateful to you for joining us at our family table by enjoying and sharing our recipes. You inspire us every day to stick to our mission and share the food we love!
Cheers to a delicious 2020.
Thank you!