Sunday Supper is an Amazon Associate and may receive compensation for purchases made through affiliate links.
All the Valentine's recipes you need! These Valentine's Dinner Ideas are the perfect romantic dinner ideas for two at home. They also make perfect family dinner menu ideas for feeding more than two!
You'll find everything you need for the perfect Valentine's dinner in this collection. From Valentine's main course recipes to Valentine's desserts, we have it all! Show your love with these super easy date night dinner ideas.
The Best Valentine's Dinner Ideas
I love Valentine's Day. It's more than just a romantic holiday! It's the perfect occasion to show people how much you care about them, and a great way to do that is through food.
It might seem like a challenge to come up with a holiday meal plan, especially if you're feeding not just one person, but your whole family. Planning everything ahead of time makes it easy and even more special!
Make Valentine's Day this year one to remember with these easy Valentine's Day recipes! Whether you're looking for a romantic dinner at home or family dinner menu ideas, we have the recipes you need.
Valentine's Day Recipes: Easy Brunch Recipes
Start the day off right with breakfast or brunch! Bonus points for breakfast in bed. A Valentine's Day breakfast makes the whole day feel special. Especially if you serve it with recipes like candied bacon!
You can serve our candied bacon recipe with just about any breakfast. It is that delicious. It's even better if you pair it with our eggs benedict recipe and homemade hollandaise sauce!
For something a little sweeter, try our Dutch baby pancake with a side of berry compote. Yum! Oh, and don't forget the whipped cream!
Valentine's Day Main Courses
Make a romantic dinner at home easily! These are our favorite Valentine's Day dinner ideas. They're the perfect dinners for two or even a full family!
We know that if you have a full table, coming up with a special meal can be a challenge. There are plenty of options to keep everyone at the table happy!
My ultimate choice for Valentine's Day menu dinner is Air Fryer Surf & Turf. Cooking in the air fryer is so easy, and surf & turf recipes are perfect for the occasion! This year, I'm excited to turn to my new air fryer for the perfect Valentine's day meal and surprise my family.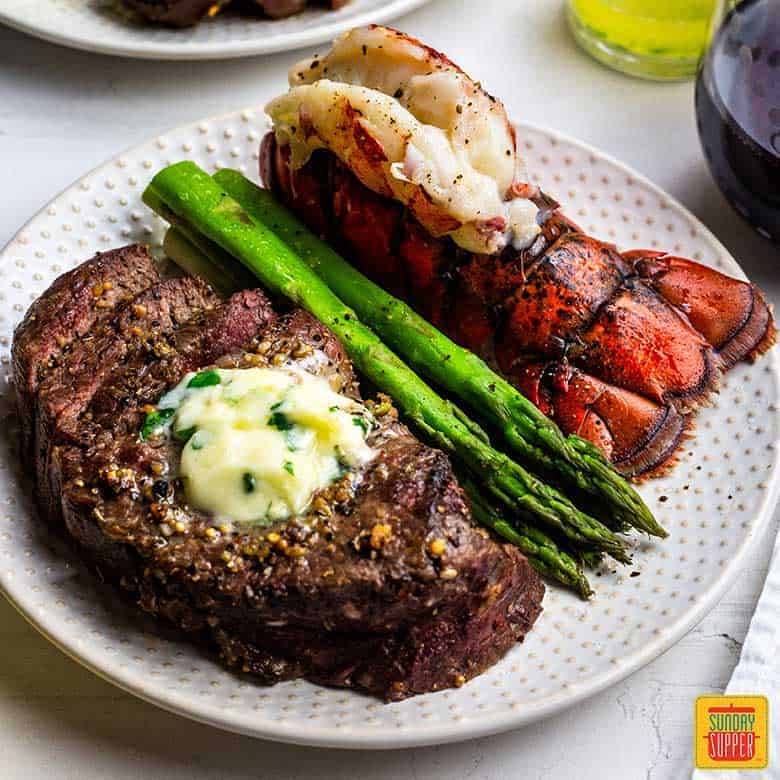 You could also try pairing Steamed Crab Legs with our Porterhouse Steak, or Shrimp Scampi with Grilled Chuck Steak. They go together perfectly and are some of our favorite Valentine's dinner ideas!
Another favorite choice is Shrimp Bisque. Creamy, delicious shrimp bisque is amazing with crusty bread and spiced shrimp. It's a holiday treat everyone in our home looks forward to!
Mixed Seafood Recipes
Steak Dinner Ideas & Prime Rib Recipes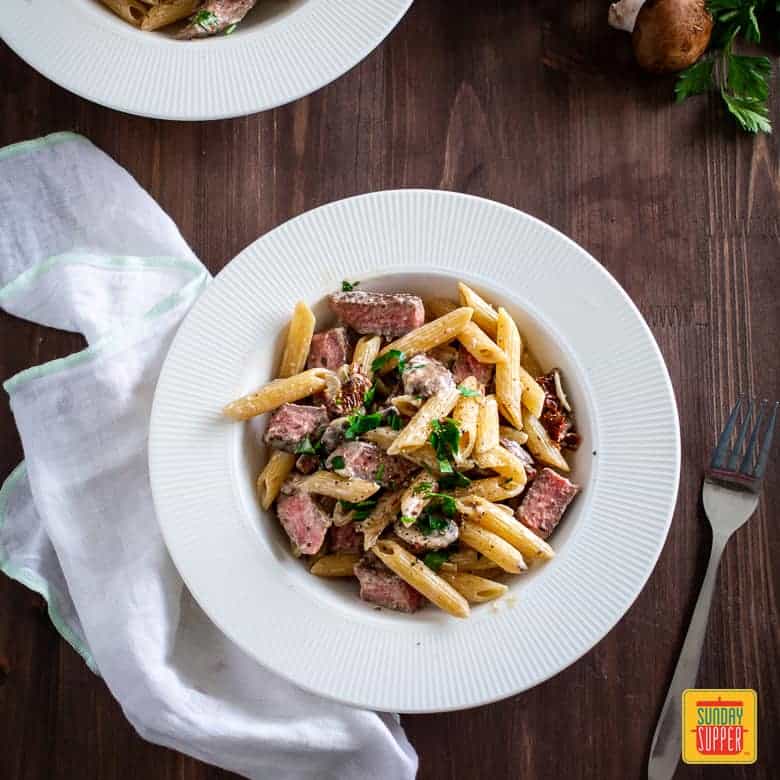 Best Chicken Recipes for Dinner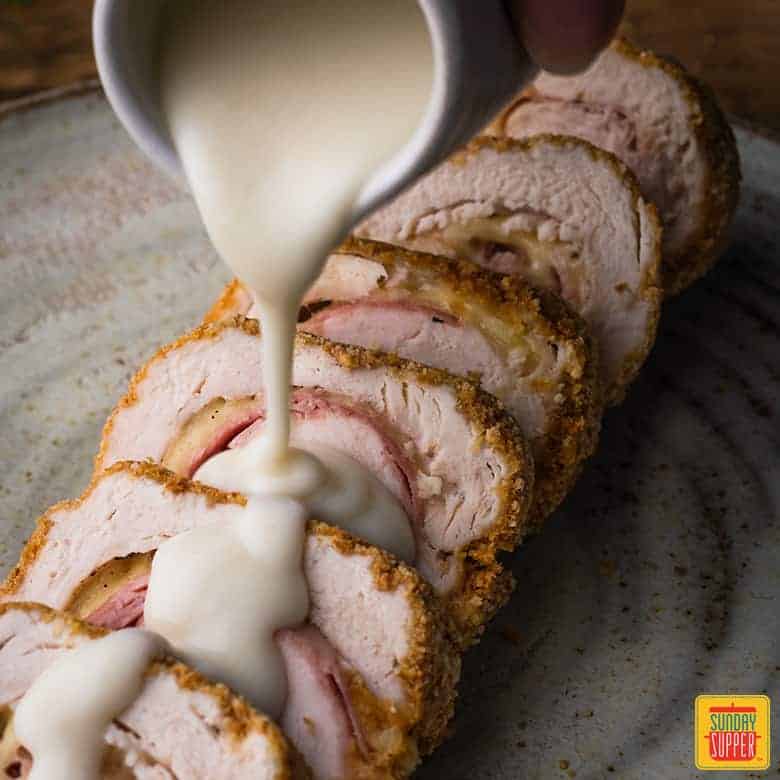 Elegant Dinner Pastas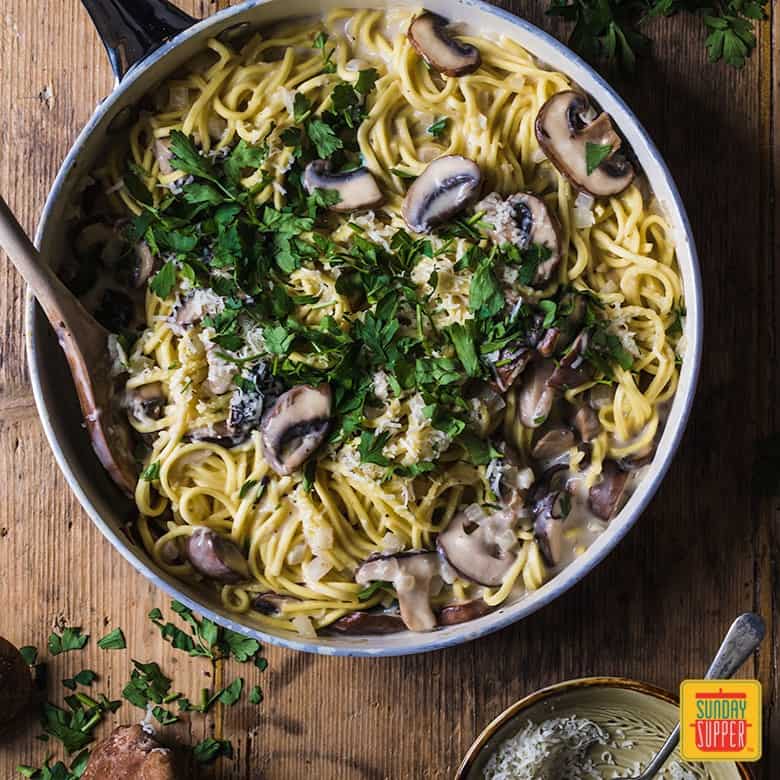 Valentine's Desserts
It isn't Valentine's Day without great Valentine's Day desserts!
Chocolate covered strawberries and candied strawberries are great easy dessert recipes with few ingredients. They're a winner every time! Chocolate covered strawberries are super easy to make and everyone loves them!
Learn How to Make Chocolate Covered Strawberries
For an even bigger "wow" factor, try making Instant Pot Cheesecake or our decadent Strawberry Swirl Cheesecake! They're super easy and so worth it.
Another great option is our Gooey Chocolate Mug Cake. If you want to make an incredibly easy yet decadent dessert, this is the dessert for you!
This mug cake is moist, chocolatey, and irresistibly delicious. The best part? You can make it in under 5 minutes with just a handful of common baking ingredients!
Make a Gooey Chocolate Mug Cake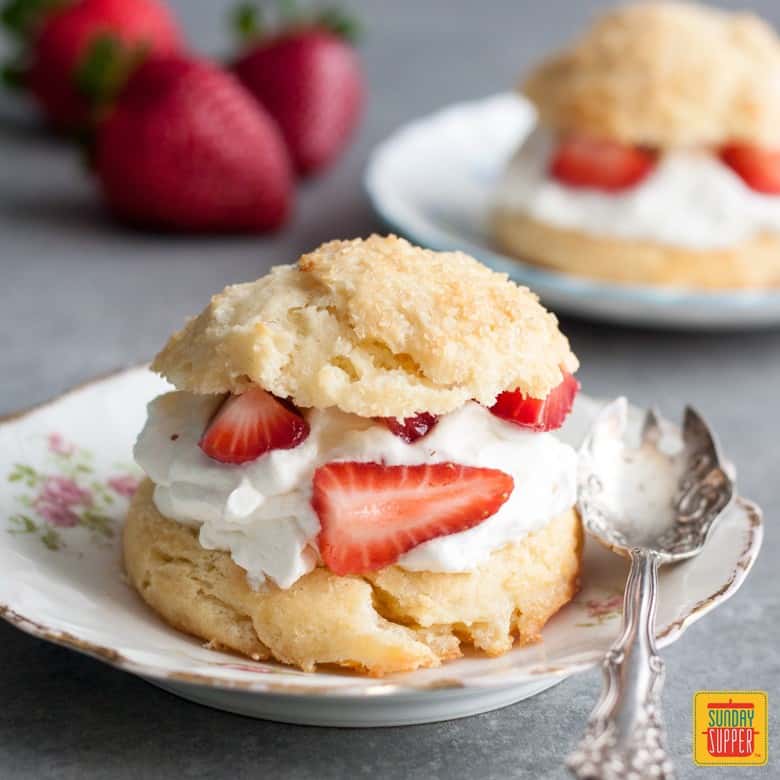 Valentine's Day Drinks
Tie your Valentine's dinner ideas together with the perfect Valentine's Day drinks! These simple mixed drinks make any special occasion even more special, but especially Valentine's Day!
Here are our favorite Valentine's drinks:
📌 Pin it for later!
Did you enjoy this page? Save it on Pinterest for later!