There's a chill in the air. The roast is cooking, the sides are simmering, and your guests are arriving to taste your delicious Sunday supper recipes! Why not greet them with winter cocktail recipes that warm them as they come in from the cold? Having tasty cocktails on hand as your guests and family arrive welcomes them in style and sets the mood for the evening.


From a spiced hot toddy to bubbly Prosecco cocktails, there's no shortage of creative winter cocktail recipes. They are a wonderful way to welcome guests for the holidays.  Winter cocktail recipes can be warm and inviting, fashionable, or classic. There are some winter cocktail recipes that are a surprise like sparkling strawberry sangria, as well as some winter cocktail recipes that can be ready to serve up at a moment's notice for surprise Sunday supper guests.
Winter Cocktail Recipes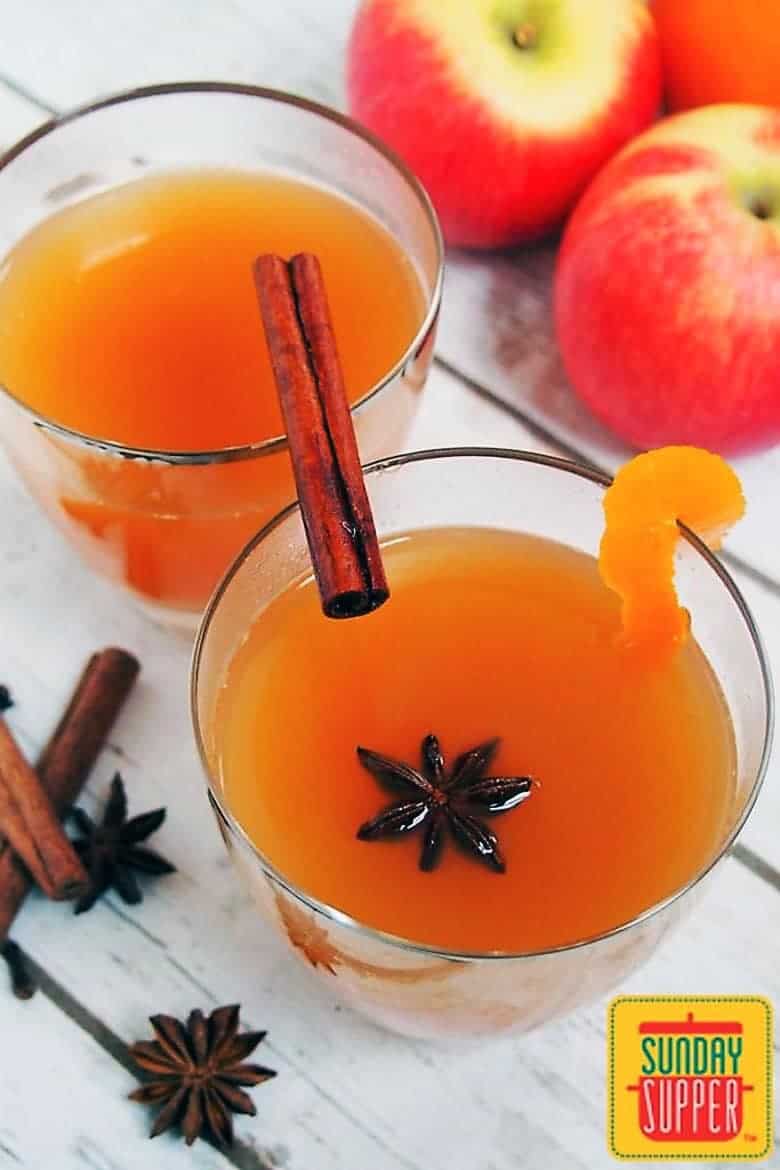 1.   It's not winter without cider.  Spiked Mulled Cider will warm all your holiday guests.

2.  There's no doubt that cranberries are a must for the holidays. So is this Cranberry Prosecco Cocktail from Cookin Canuck.


3.  Cranberries by themselves are flavorful.  But, pair them with oranges and it creates a dynamic duo of deliciousness!  Lexi's Clean Kitchen made a sweet and tart Cranberry Orange Margarita for her holiday guests.

4.  Want some warmer winter cocktail recipes?  Try this Peppermint & Whipped Vodka Hot Chocolate from Home Cooking Memories.  Keep it simmering in a slow cooker to serve as guests arrive.

5.  If you're looking for something a little more retro, then try these White Cosmopolitans.  That Skinny Chick Can Bake shows us that, indeed, cosmopolitans never go out of style.

6.  Despite what you may think,  a Tom Collins can be one of your winter cocktail recipes. However, this version from The Lemon Bowl is made with seasonal citrus and a splash of club soda.

7.  Even if you're just kicking by the fire with your special someone, you can still serve cocktails.  How about this Peppermint White Russian Cocktail from Home Cooking Memories?

8.  Winter cocktail recipes should also have that sweet and salty combination like this Spiked Hot Chocolate with Salted Caramel Whipped Cream from The Beeroness.

9.  There's nothing like a bit of bubbly in your winter cocktail recipes!  That Skinny Chick Can Bake combines champagne with delicious pomegranates in her Pomegranate Champagne Cocktail.

10.  Pumpkin is not something you typically see in a cocktail.  However, Food Faith Fitness went there with her Maple Pumpkin Bourbon Steamer.  It's sweet with a hint of pumpkin and bourbon.

11.  You can't talk about winter cocktail recipes without including an eggnog.  Wholefully surely took hers to a whole new level by making Coconut Milk Eggnog.

12.  A hot toddy not only warms your guests, but also soothes sore throats.  The Little Epicurean combines tea, honey, and a few other ingredients in her therapeutic Spiced Hot Toddy.
Thirsty for more winter cocktail recipes?
Sample some of these seasonal cocktail recipes for your holidays.
Sign up for our newsletter to get FREE recipes delivered right to your inbox!