Buttermilk Roasted Chicken makes a quick and easy weeknight (or weekend) dinner. It's an easy chicken recipe that the whole family will love. And, it makes the perfect Sunday Supper recipe to celebrate Sunday Supper Month! Click here to take the Sunday Supper Pledge!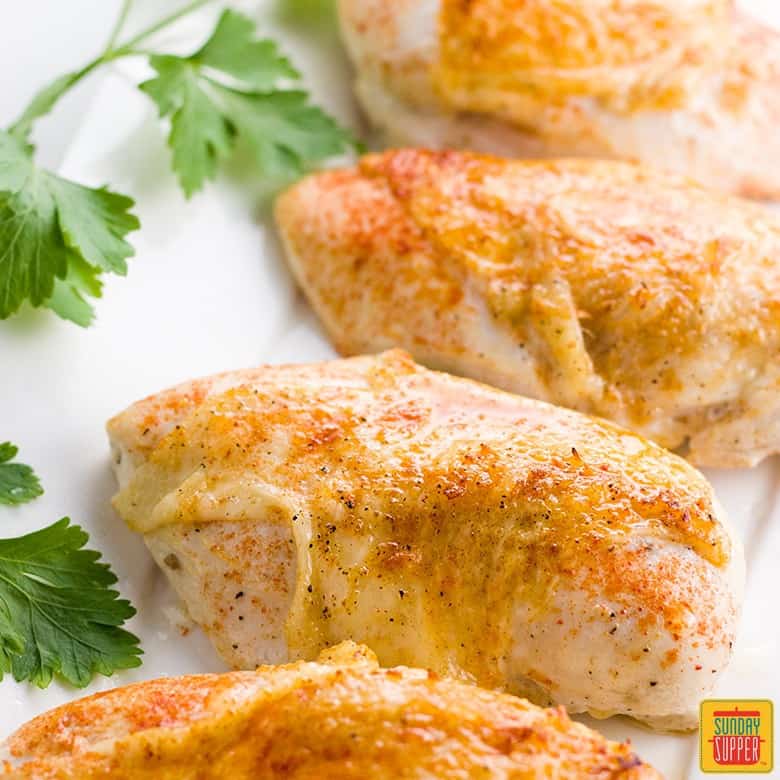 Happy January! Maya here, from Wholesome Yum. With the start of a new year, I'm excited to join the Sunday Supper team and recreate this recipe for buttermilk roasted chicken.
Sunday Supper
In case you didn't know, January is Sunday Supper Month. The idea behind it is to remind us to gather with family and friends to eat supper together. Even when life gets so busy that we think we can't find the time, it's so crucial for us to take a step back and remember that these moments are so important. Some of my best memories were made around the family dinner table!
Quick and easy chicken recipes like this one are my favorite for such occasions. You can find the time to make them even if you're in a rush, whether it's a weeknight or Sunday night before a work week. You can even marinate the chicken the night before, so that all you have to do the day-of is place it in the oven.
At the same time, chicken is classic comfort food that brings the whole family together. I made this buttermilk roasted chicken for Sunday Supper and my whole family loved it. I think yours will, too! (You can use less cayenne pepper if you have kids.)
Buttermilk Roasted Chicken as Healthier Comfort Food
Even better, there is another reason that January is a perfect time to enjoy buttermilk roasted chicken. Many of us are focused on New Year's resolutions right now! So, having a healthy chicken recipe made with natural ingredients is wonderful. This one is almost sugar-free, with the exception of just one tablespoon of maple syrup in the marinade. It's naturally gluten-free, too.
If you are looking for more comforting chicken recipes to make for Sunday Supper, there are plenty to choose from. One of my favorites is bacon wrapped chicken tenders, made with just three ingredients. Easy chicken Parmesan and baked green olive chicken also look delicious.
Serve your buttermilk roasted chicken with some roasted veggies or a green salad. Your Sunday Supper is good to go! You can even roast the veggies in the oven alongside the chicken, as long as you don't crowd the pan. If you have just a little more time, try pairing the chicken with some pan-fried green beans almondine. Viola – a dinner that's easy, healthy, and family friendly.
National Sunday Supper Month
Here at Sunday Supper we are passionate about encouraging families to gather together around the family table. After all, families that eat together make lasting memories and grow closer by breaking bread and sharing stories. We would love for you to join us in our mission to bring back Sunday Supper by taking the Sunday Supper Month Pledge. Sunday Supper starts off as one day a week and soon becomes a way of life.
January is National Sunday Supper Month with National Sunday Supper Day on January 14th, 2018.(It's always the second Sunday in January.) We LOVE to see your Sunday Supper photos, so be sure to take lots of photos and show us your Sunday Supper on Instagram! Tag @SundaySupperfam and #SundaySupper so we don't miss a single one!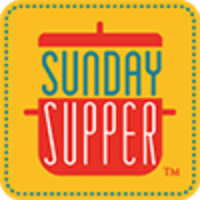 The Sunday Supper Movement is committed to bringing our readers delicious recipes that encourage them to gather and eat together around the family table. Search for your favorite ingredients on our Sunday Supper website. Also check out the Sunday Supper Pinterest boards for plenty more ideas and inspiration.
Sign up for our newsletter to get FREE Sunday Supper recipes delivered right to your inbox!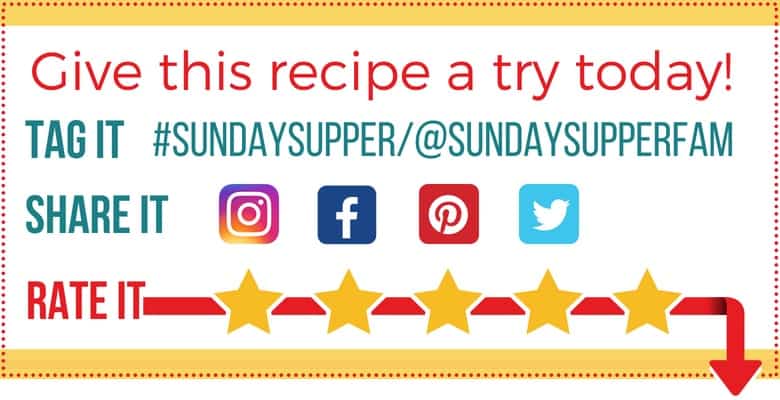 Buttermilk Roasted Chicken
The MOST flavorful, tender, & Juicy chicken you will EVER make! Buttermilk Roasted Chicken makes a quick and easy weeknight or Sunday dinner.
Ingredients
For the marinade
2

cups

Buttermilk

1/4

cup

olive oil

60 ml plus more for during roasting

2

cloves

garlic

peeled

1/2

tablespoon

black pepper

freshly ground

1

tablespoon

sea salt

or 1 1/2 teaspoon fine sea salt

1

teaspoon

ground cumin

1

tablespoon

maple syrup
For roasting
6

chicken breasts

with skin or chicken pieces of your choice, approximately 3 lb or 1.4 kg total

2

tablespoons

olive oil

or duck fat for the baking pan

1

pinch

Cayenne pepper

sprinkle cayenne pepper and extra black pepper
Instructions
In a Ziploc bag large enough to hold all your chicken breasts, add the peeled garlic, salt, cumin, black pepper and olive oil.

Close the bag and use the heel of your hand to crush the garlic cloves, being careful not to pierce the bag.

Add in the buttermilk and then the chicken.

Seal the bag and mash everything around to make sure that all parts of the chicken are covered with seasoned liquid.

Leave the chicken marinating in the refrigerator overnight or at the very least out of the fridge for 30 minutes. Put it in a deep plate, just in case the bag leaks. You do not want to be cleaning chicken juice and marinade out of your refrigerator.

When you are ready to roast, preheat the oven to 375°F or 190°C.

Prepare a baking pan large enough for the chicken breasts to sit apart and in a single layer by lining it with foil and coating it with olive oil or duck fat, if you prefer. If you are using duck fat, you can melt it in the pan in the preheating oven.

Take the chicken out of the bag and drain it well in a colander.

Arrange the breasts in your prepared baking pan, skin side DOWN to coat with olive oil or duck fat.

Now turn the breasts over, sprinkle with a little more black pepper and some cayenne.

Roast for 30 minutes.

Remove from the oven and drizzle a little more olive oil on the breasts and roast for an additional 5-15 minutes, or until golden and cooked through.

Remove the chicken to a serving plate and use a spoon to gently scrape up the lovely brown bits from the foil, adding a little hot water if necessary to remove them.

Serve this lovely pan juice alongside your chicken. It is fabulous on mashed potatoes or rice.
Recipe Notes
Prep time does not include time for marinating.
Recipe adapted from Nigella Express – Good Food, Fast.
Nutrition Facts
Buttermilk Roasted Chicken
Amount Per Serving
Calories 441
Calories from Fat 198
% Daily Value*
Total Fat 22g 34%
Cholesterol 153mg 51%
Sodium 1510mg 63%
Potassium 964mg 28%
Total Carbohydrates 6g 2%
Protein 50g 100%
* Percent Daily Values are based on a 2000 calorie diet.