Sunday Supper is an Amazon Associate and may receive compensation for purchases made through affiliate links.
Our easy Sunday Dinner Ideas are just what you need to make a delicious Sunday supper! These classic simple dinner ideas are perfect for Sunday dinner with the family, and make the best leftovers.
Whether you're looking for quick sheet pan dinners or a special occasion meal, we have it here for you. Our Sunday supper ideas are easy to make and are always popular with the family or even a crowd!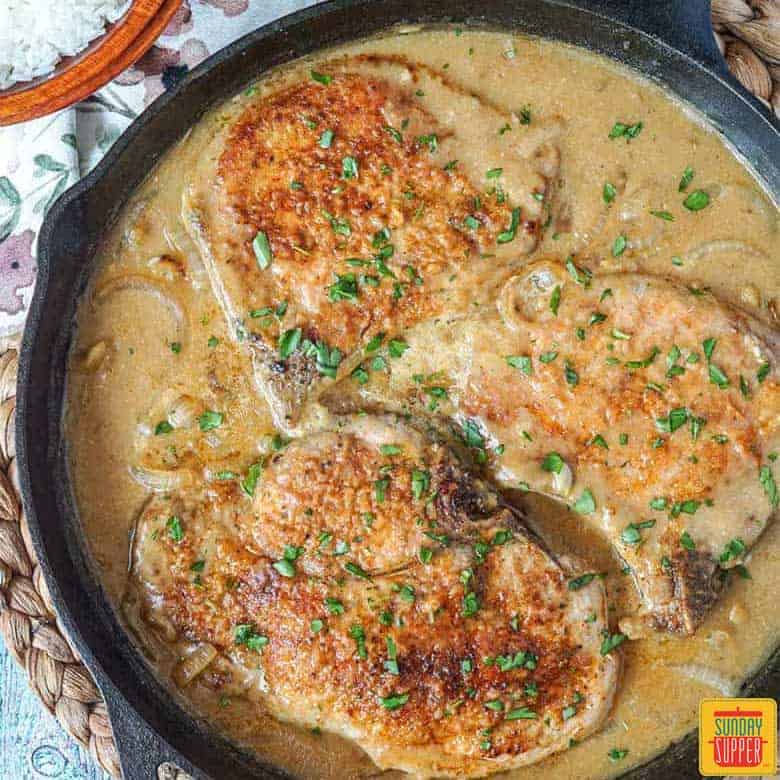 Jump to:
Best Beef Chuck Roast Recipe
Our Beef Chuck Roast recipe has been one of our most popular Sunday family dinners since we first shared it years ago. It's budget-friendly, so simple, and the flavor is truly incredible.
Serve it over Creamy Mashed Potatoes, and you are all set for the perfect meal.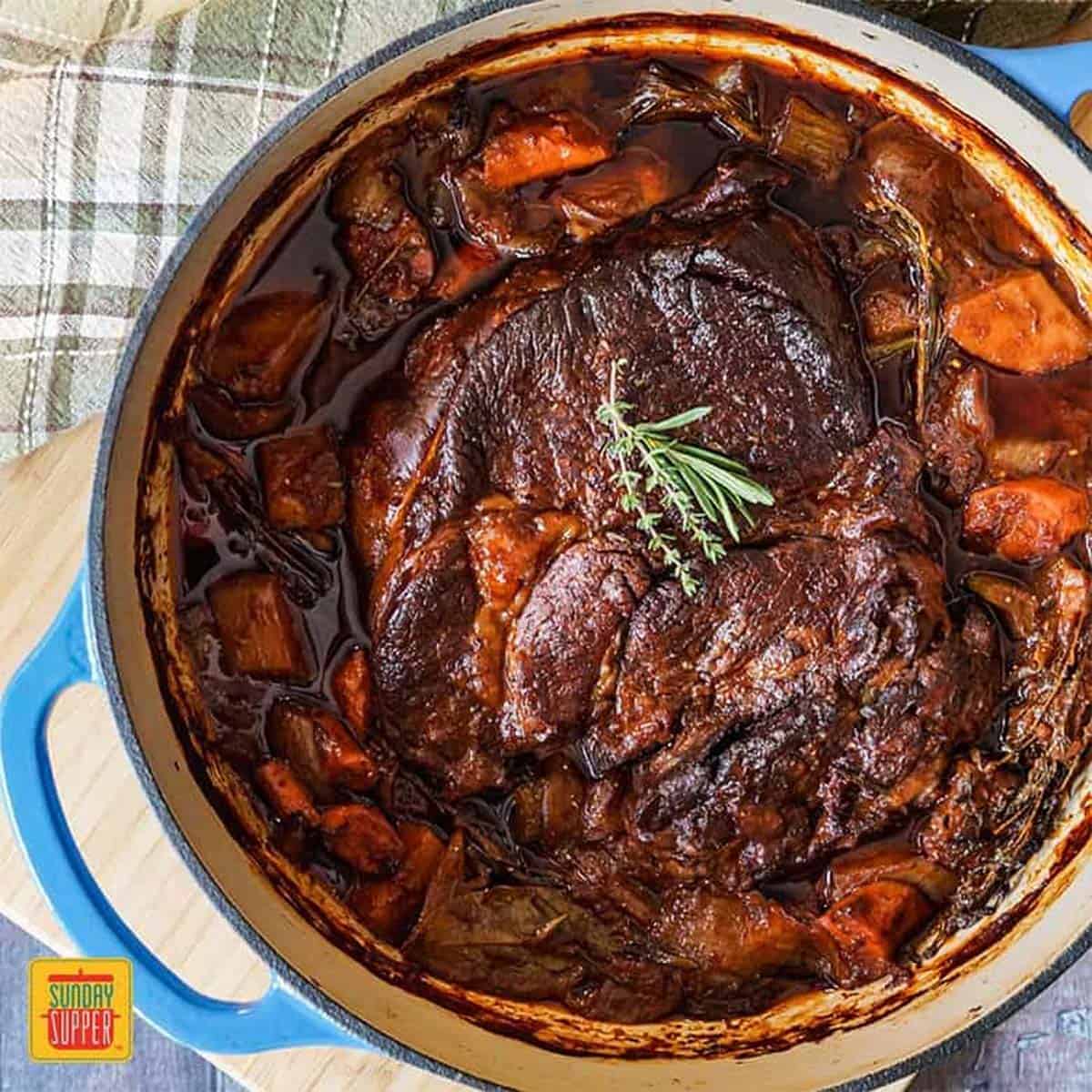 Mexican Lasagna with Tortillas
This Mexican Lasagna with Tortillas has been one of our favorite big family dinner ideas since we first gave it a try! It's so easy to make and packed with flavor. Perfect for Sunday supper and leftovers, too!
Try leaving out the corn and making it with our popular Elotes Mexicanos on the side. We promise you'll love it!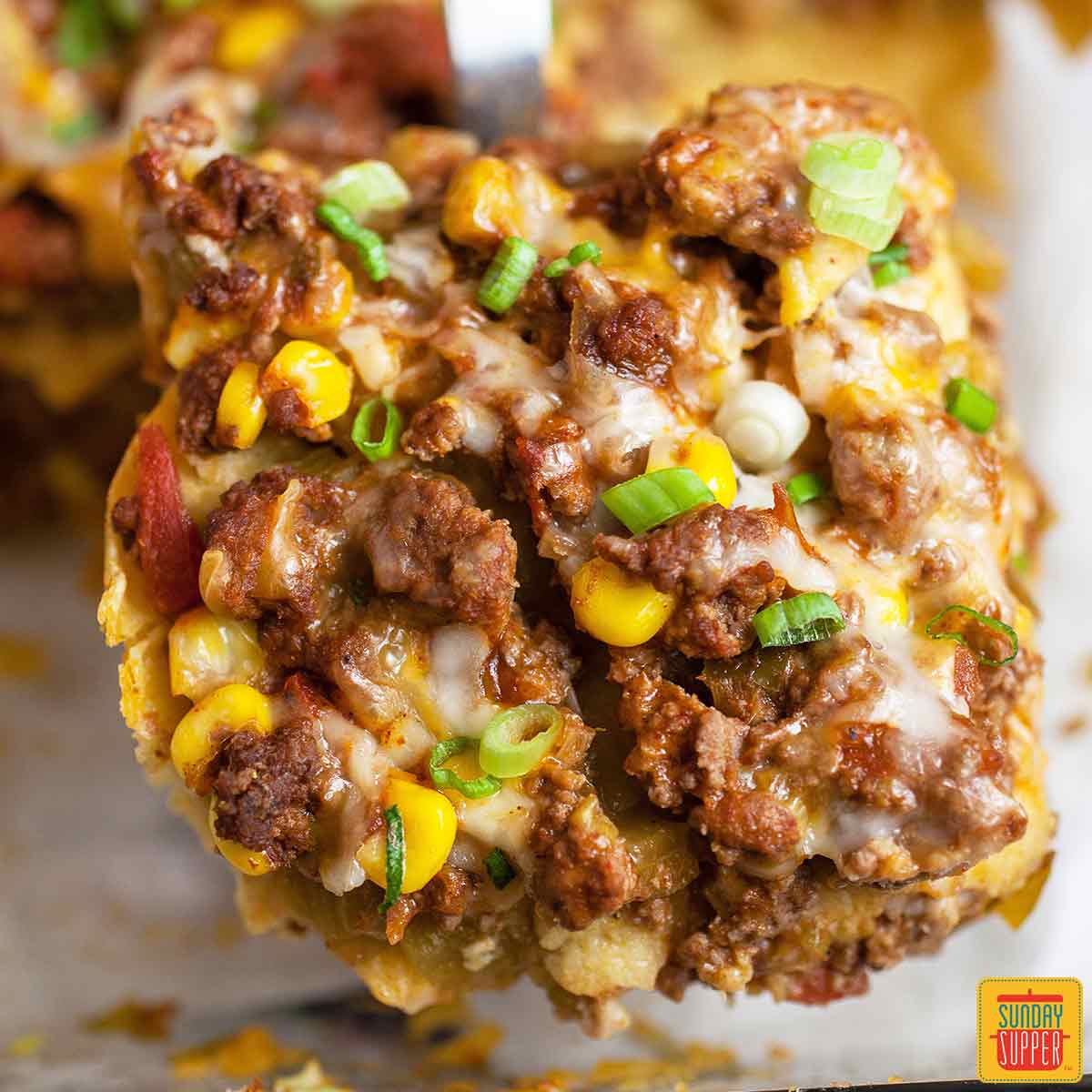 Chick-fil-A Chicken Noodle Soup
We have always been big fans of Chick-fil-A's chicken noodle soup. Isabel came up with this incredible copycat years ago, and everyone who tries it loves it! It's a perfect comfort food for Sunday supper, especially during the cooler months.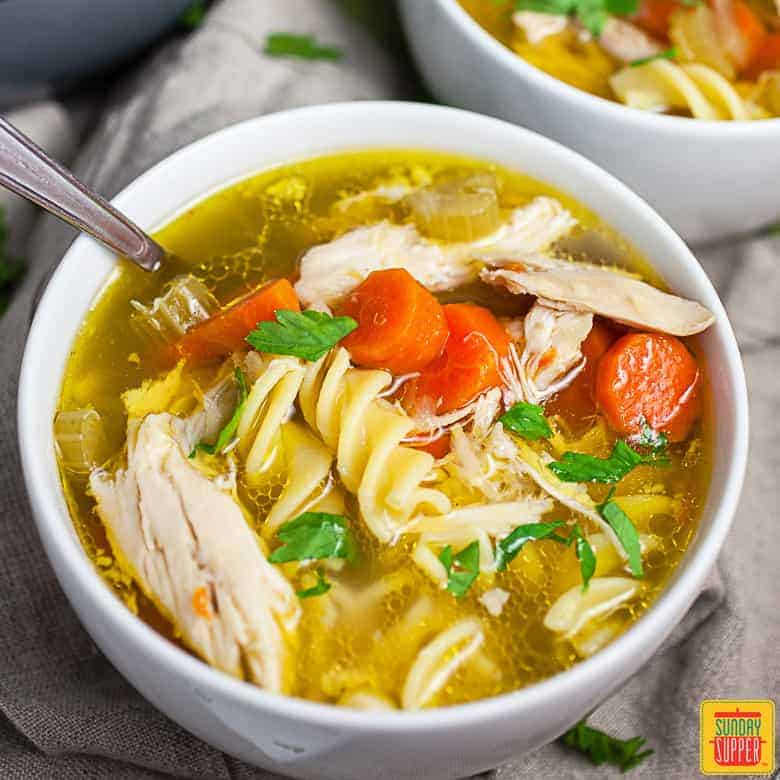 Southern Smothered Pork Chops
Our recipe for Southern Smothered Pork Chops is one of our favorite pork recipes and southern Sunday dinner ideas of all time! The rich and creamy onion gravy these delectable pork chops cook in is almost too good to be true. You have to give it a try!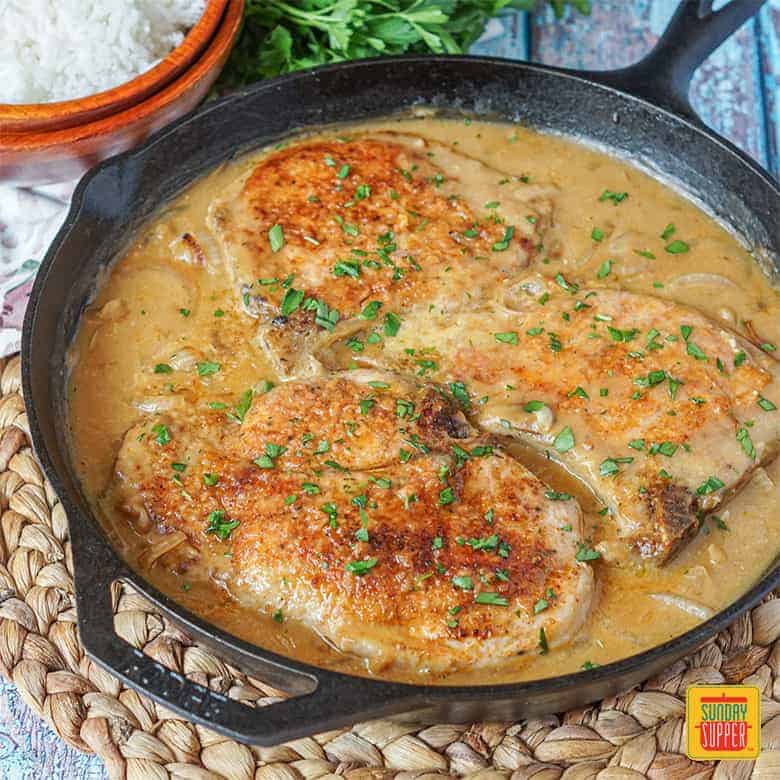 Portuguese Potatoes and Chorizo
Our Portuguese Potatoes and Chorizo is a sheet pan dinner you will love! This is a flavorful dish that's ready in no time and easy to clean up after. It's perfect if you need big family dinner ideas!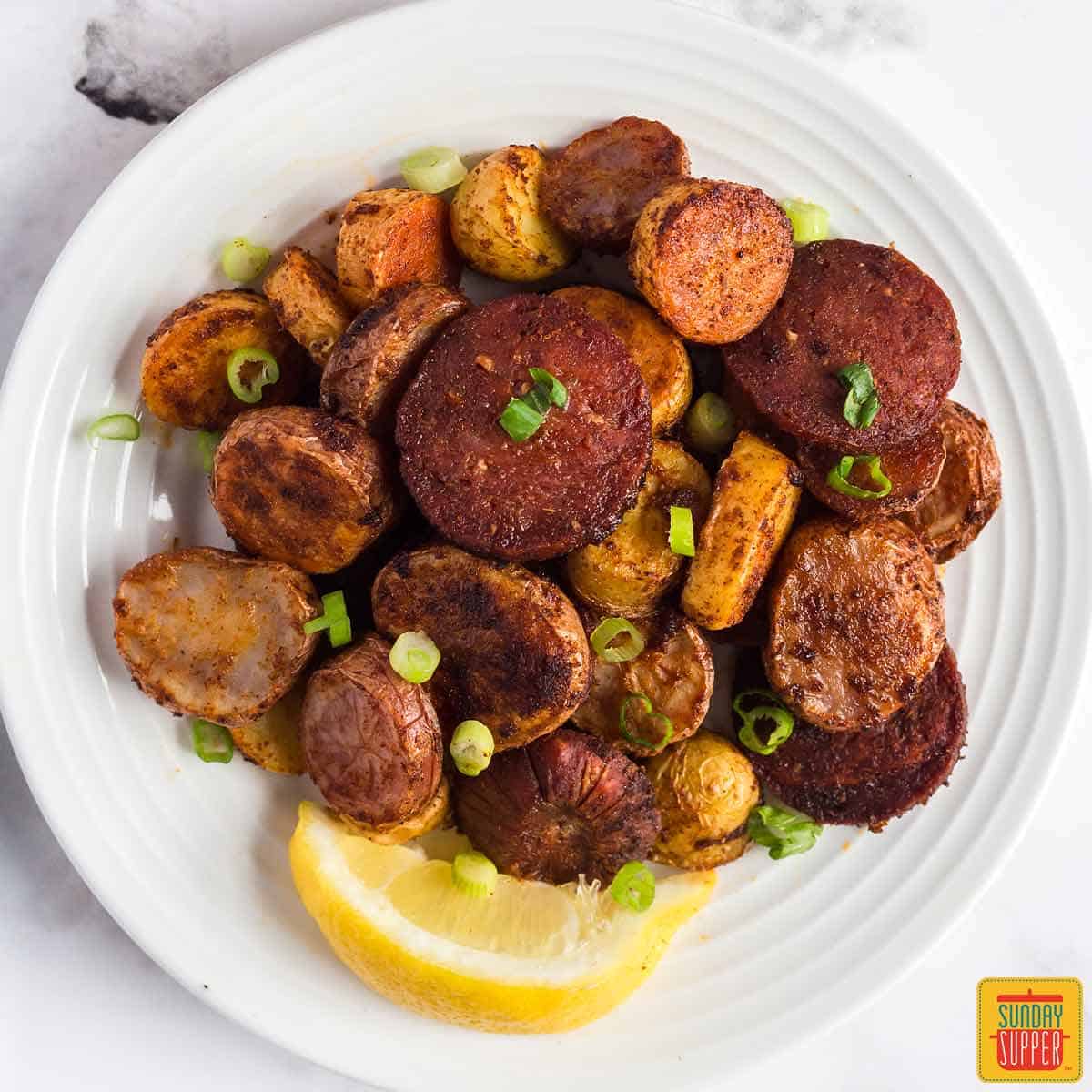 Sausage Gravy with Biscuits
If you love breakfast for dinner as much as we do, then you will get hooked on making our Sausage Gravy recipe. It's so simple, but a few secret ingredients take it over the top! Serve it with Air Fryer Biscuits on the side, and it makes a good Sunday dinner and breakfast the next day.
We have an Instant Pot Sausage Gravy, too!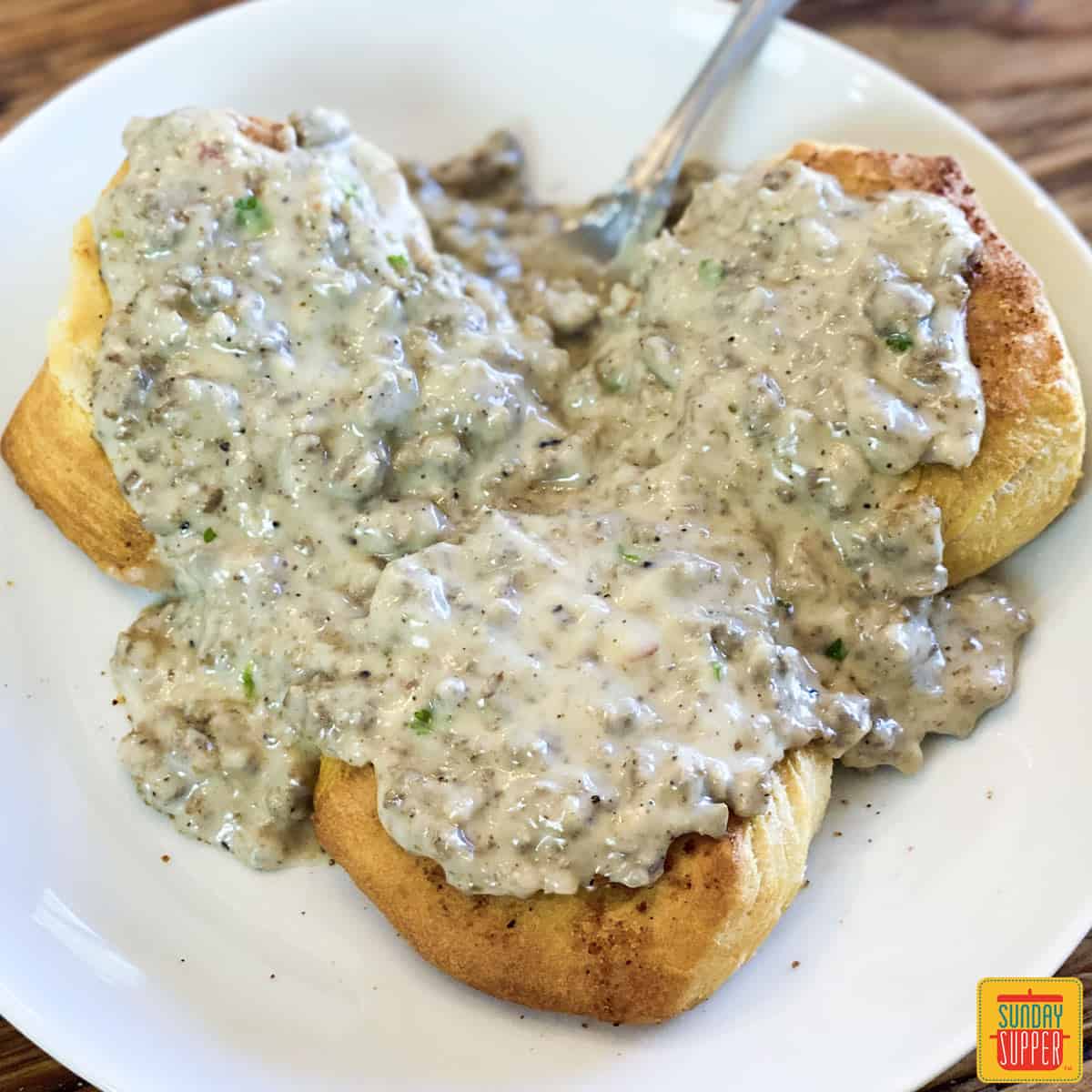 Dutch Oven Pot Roast
Our Dutch Oven Pot Roast is one of the best pot roast recipes you will ever try. It's so flavorful and fall-apart tender. This is one of our favorite easy dinner recipes for the family, and makes a perfect dinner for Sunday with leftovers for the week.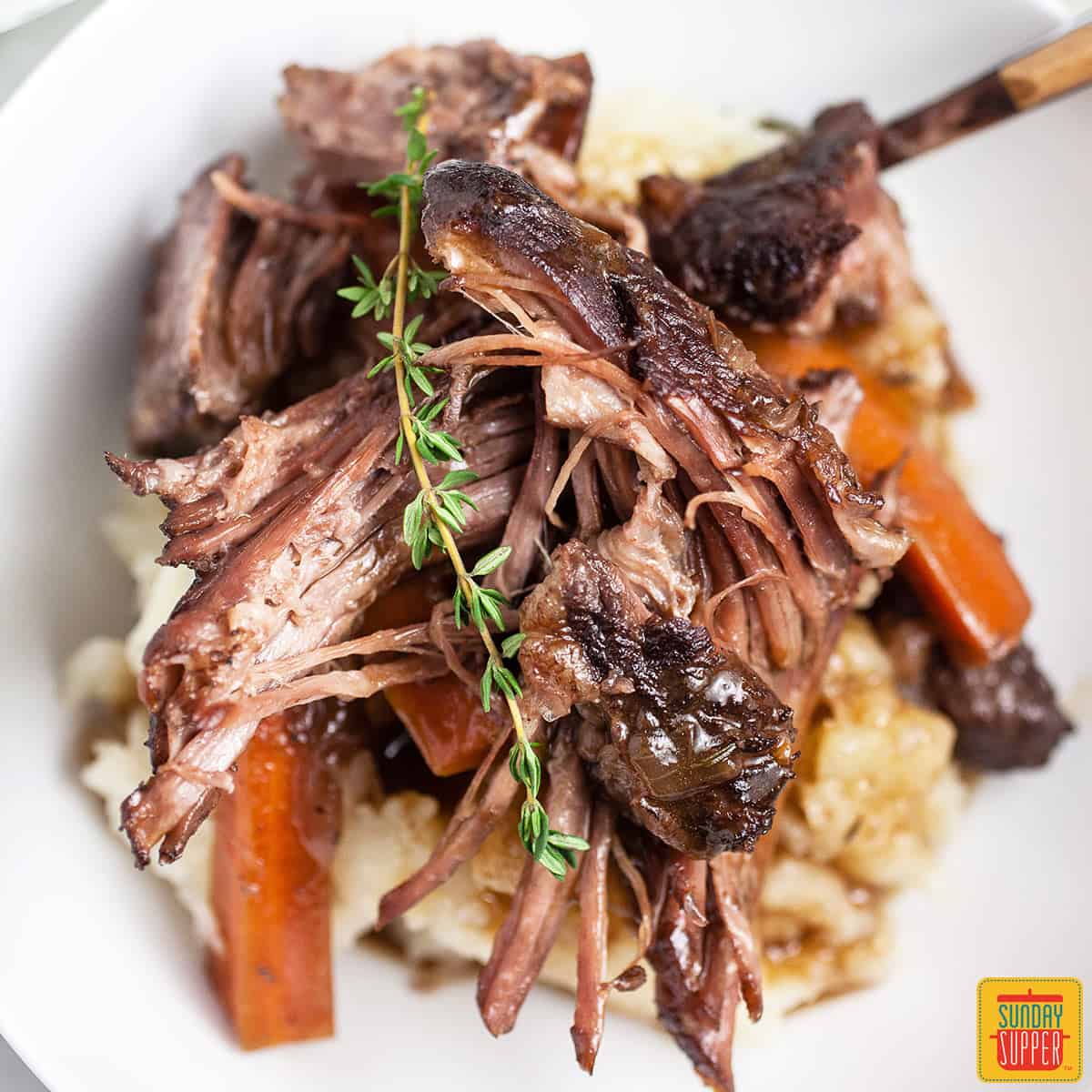 Puerto Rican Beef Empanadas
These Puerto Rican Beef Empanadas are so delicious, they're even good cold. We make these all of the time as a fun Sunday dinner with the family, plus extra for plenty of leftovers to enjoy all week long! Serve them with seasoned Portuguese Rice on the side for a full meal.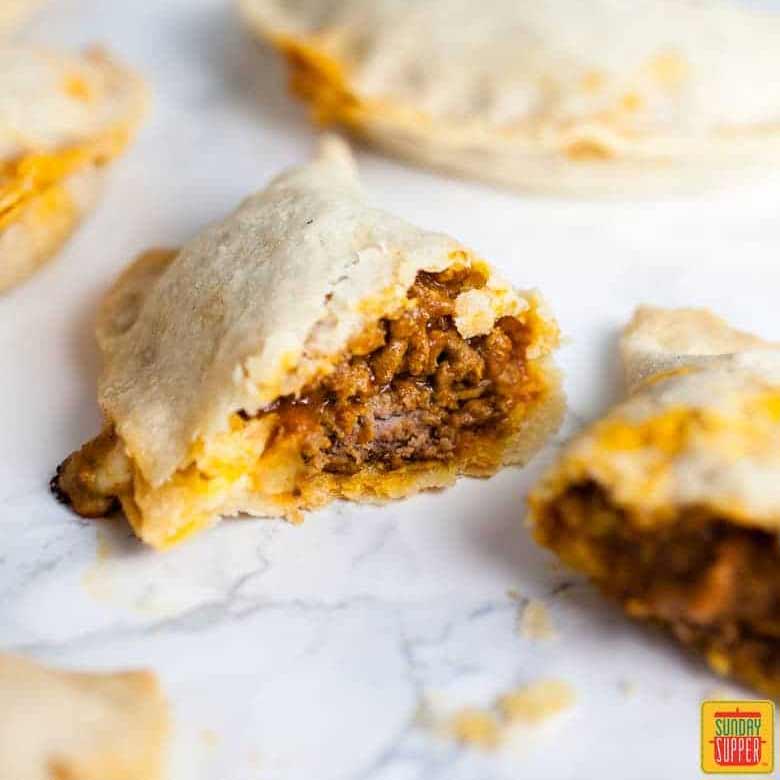 Paella with Beef and Shrimp
Add a little seafood to your Sunday supper recipes by making our Paella with Beef and Shrimp! You won't need a special paella pan to make this recipe. It's easy, takes hardly any time, and the whole family will love it!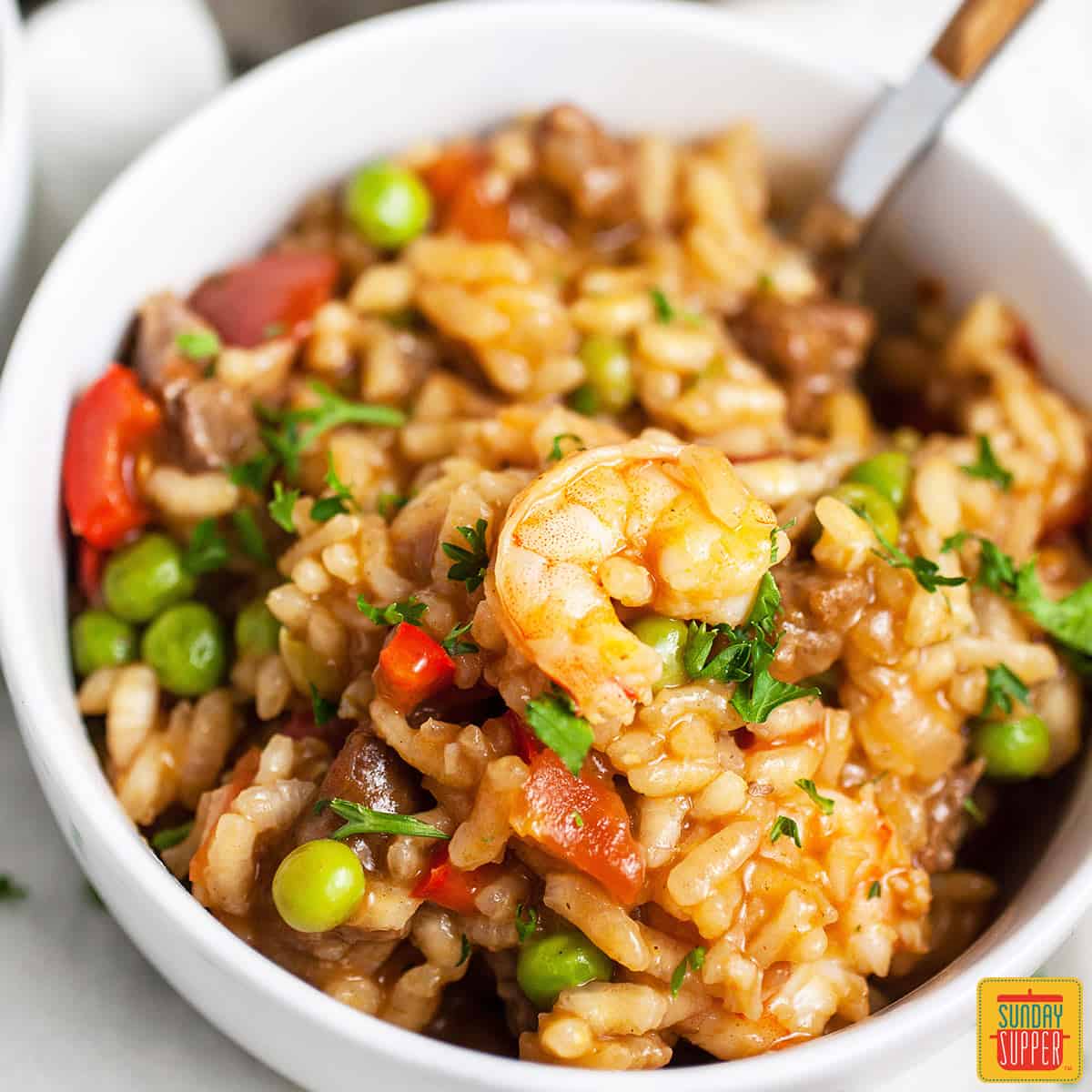 Best Shrimp Bisque
Our Shrimp Bisque recipe is one of the best Sunday meal ideas you will ever try. It's creamy and delicious, and you won't believe how simple it is to make. Everyone you serve this to will beg you to make it again!
Top it off with some crumbled Candied Bacon, and it's even more delicious. Don't forget a slice of French Bread for dipping!
Grilled Chuck Steak
Classic Grilled Chuck Steak is one of the best Sunday family dinner ideas because you can make extra and use the leftovers as meal prep for the rest of the week! Save leftover chuck steak to make steak tacos, fajitas, nachos, or steak salad.
Our chuck steak recipe is best served with a side of Garlic Butter sauce.
Instant Pot Brown Sugar Glazed Ham
If you're cooking a special occasion Sunday supper, then give our Instant Pot Brown Sugar Glazed Ham a try! This is an incredibly delicious ham recipe that's perfect for the holidays or a special weekend meal, and it makes the most amazing leftovers for sliders, soup, and more.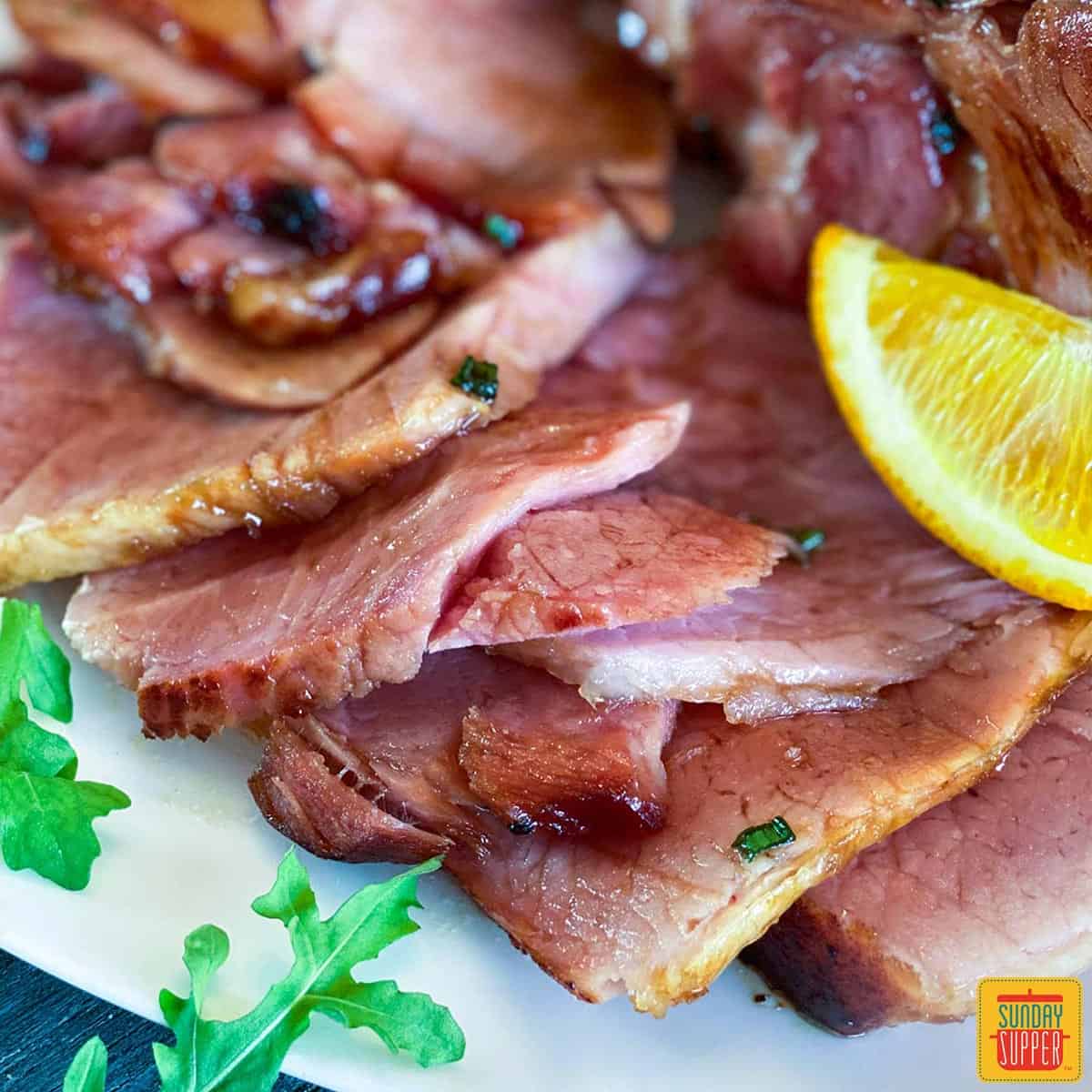 Slow Roasted Prime Rib
Our Slow Roasted Prime Rib recipe is one of the most beautiful prime rib recipes you can make for the holidays or a special occasion! This dish makes a gorgeous Sunday roast everyone you're entertaining will love.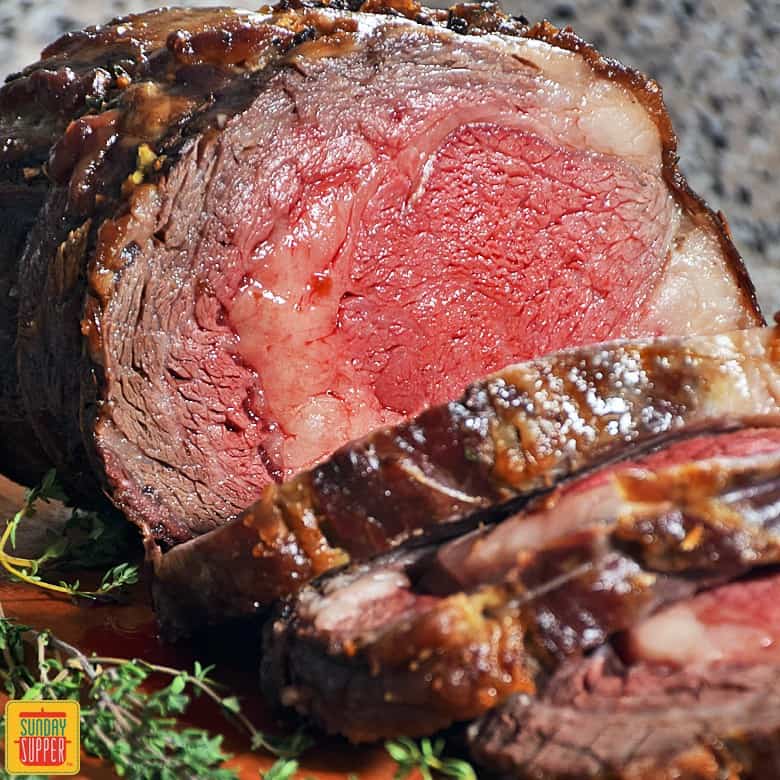 Slow Cooker Short Ribs
This Slow Cooker Short Ribs recipe is a must-try. It's been a huge hit ever since we first shared the recipe! This is one of the most fun Sunday dinner ideas you can make. Try serving it with Baked Crispy Potato Wedges.
Chicken Cordon Bleu
Our Chicken Cordon Bleu recipe makes a beautiful Sunday supper! The Creamy Parmesan Sauce sets it apart from other chicken cordon bleu recipes. We can guarantee you'll want to make this dish again and again!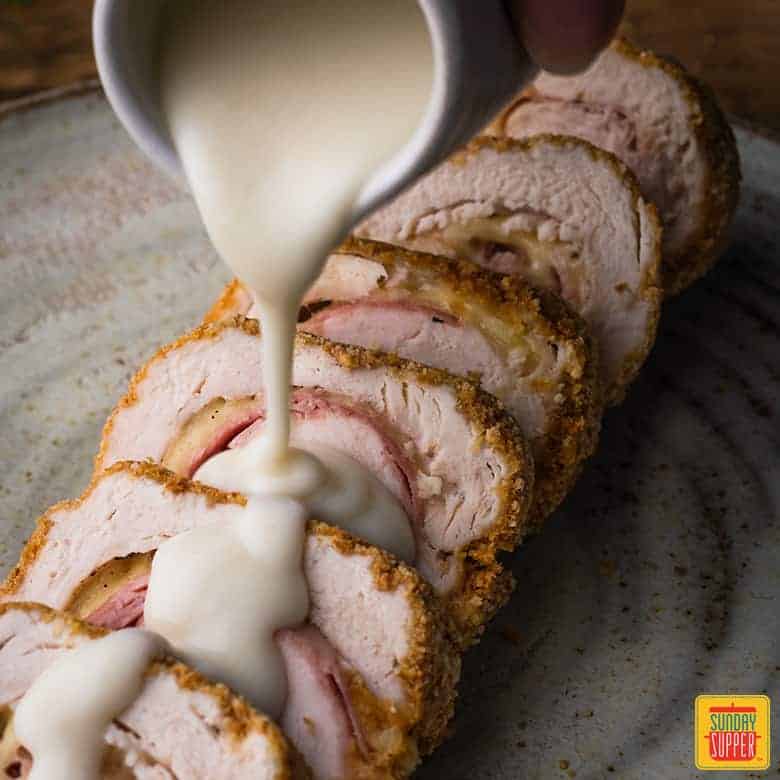 Instant Pot Prime Rib
Yes, you CAN make Prime Rib in your Instant Pot! Our Instant Pot Prime Rib recipe simplifies cooking prime rib. Perfect for holidays or a special occasion Sunday dinner recipe!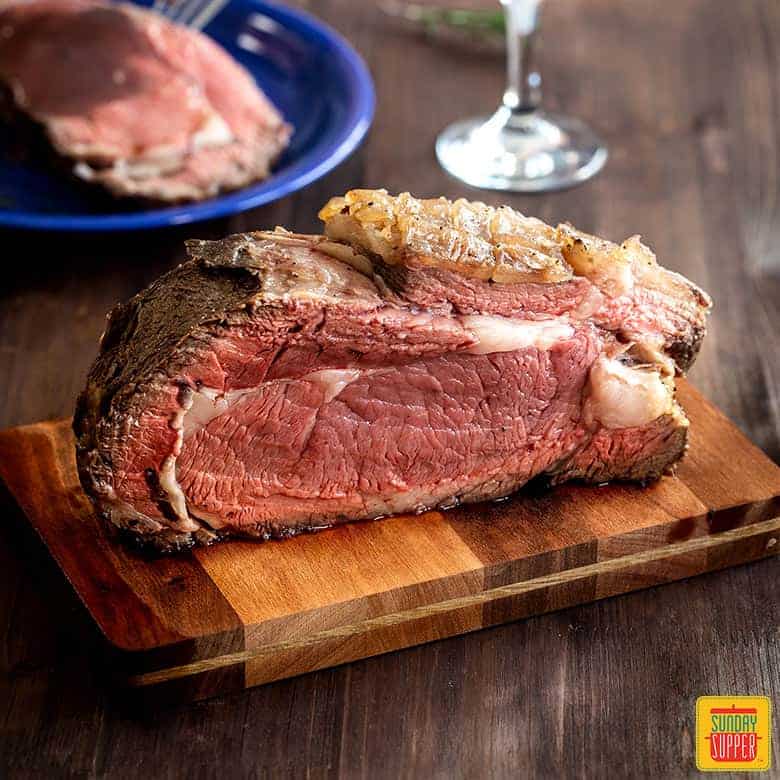 Picanha Steak (Sirloin Cap)
Grill up this Picanha Steak recipe for Sunday supper, and everyone will be happy! This classic Brazilian steakhouse recipe is so juicy and flavorful.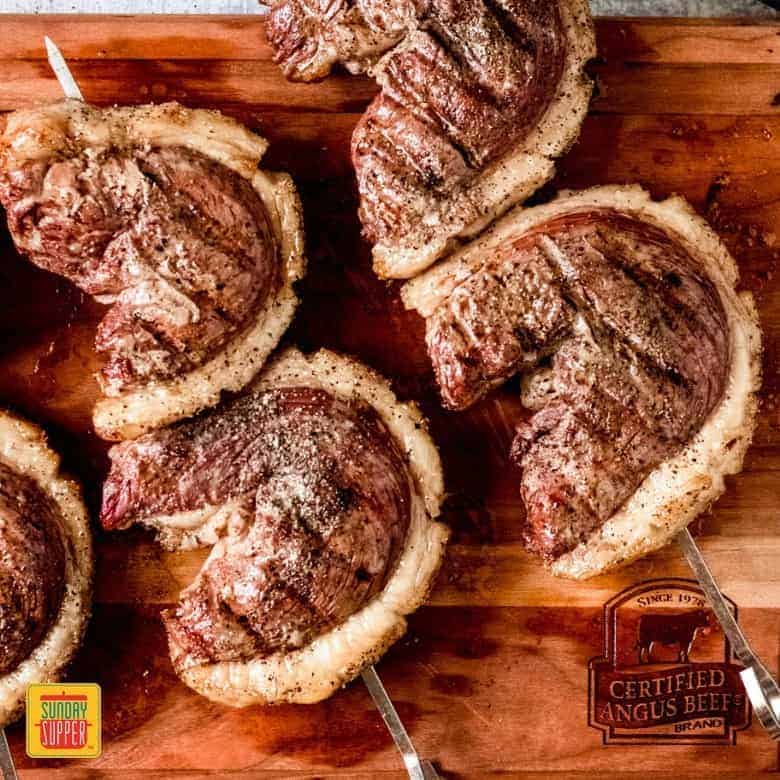 Reverse Sear Ribeye
Our Reverse Sear Ribeye is the easiest way to cook a steak. Put together a beautiful steak dinner for Sunday supper without any hassle with this recipe!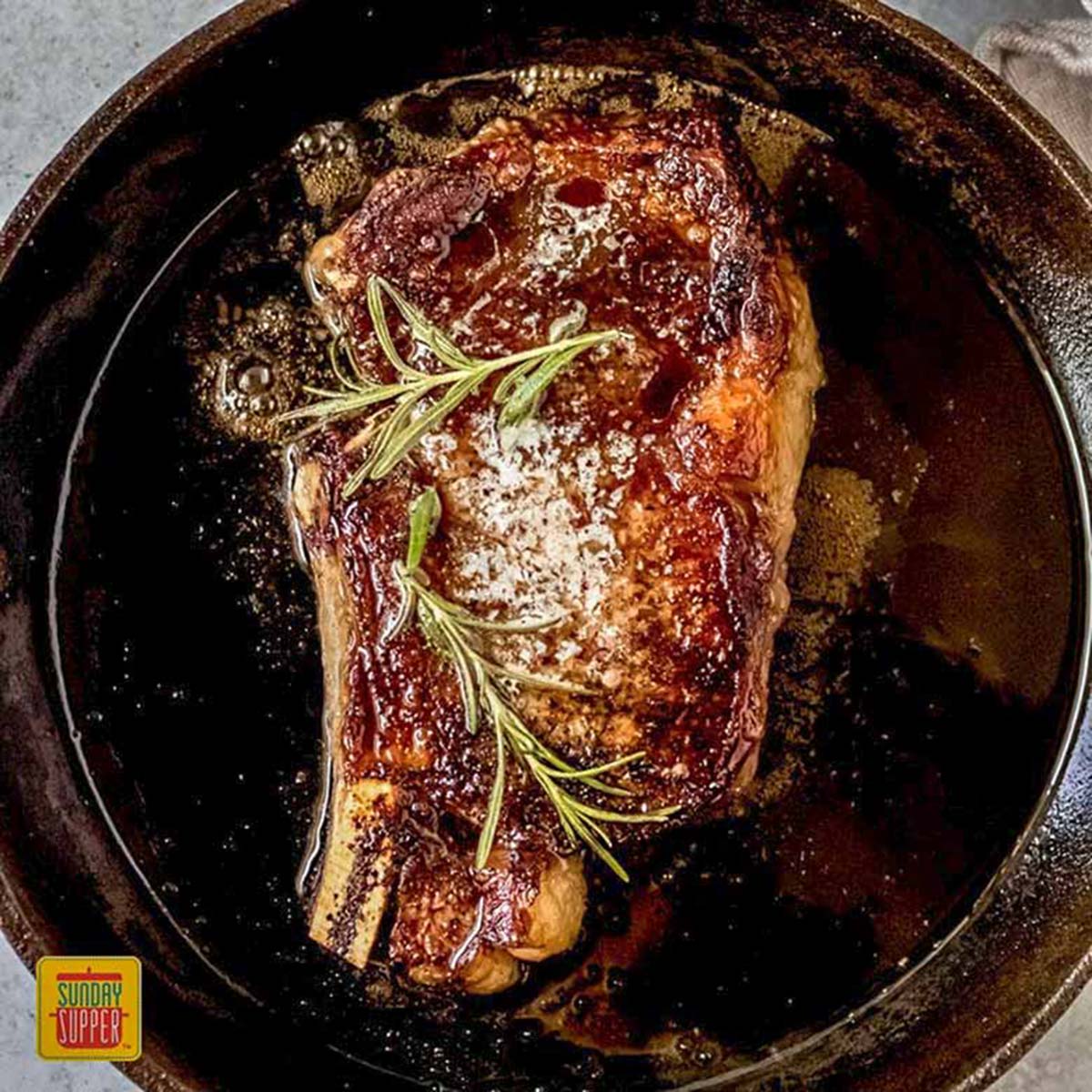 Slow Cooker Carne Picada
Carne Picada is one of our favorite Sunday dinner ideas! This Slow Cooker Carne Picada recipe makes it easy to cook up this delicious dish. Serve it over a bed of Portuguese Rice.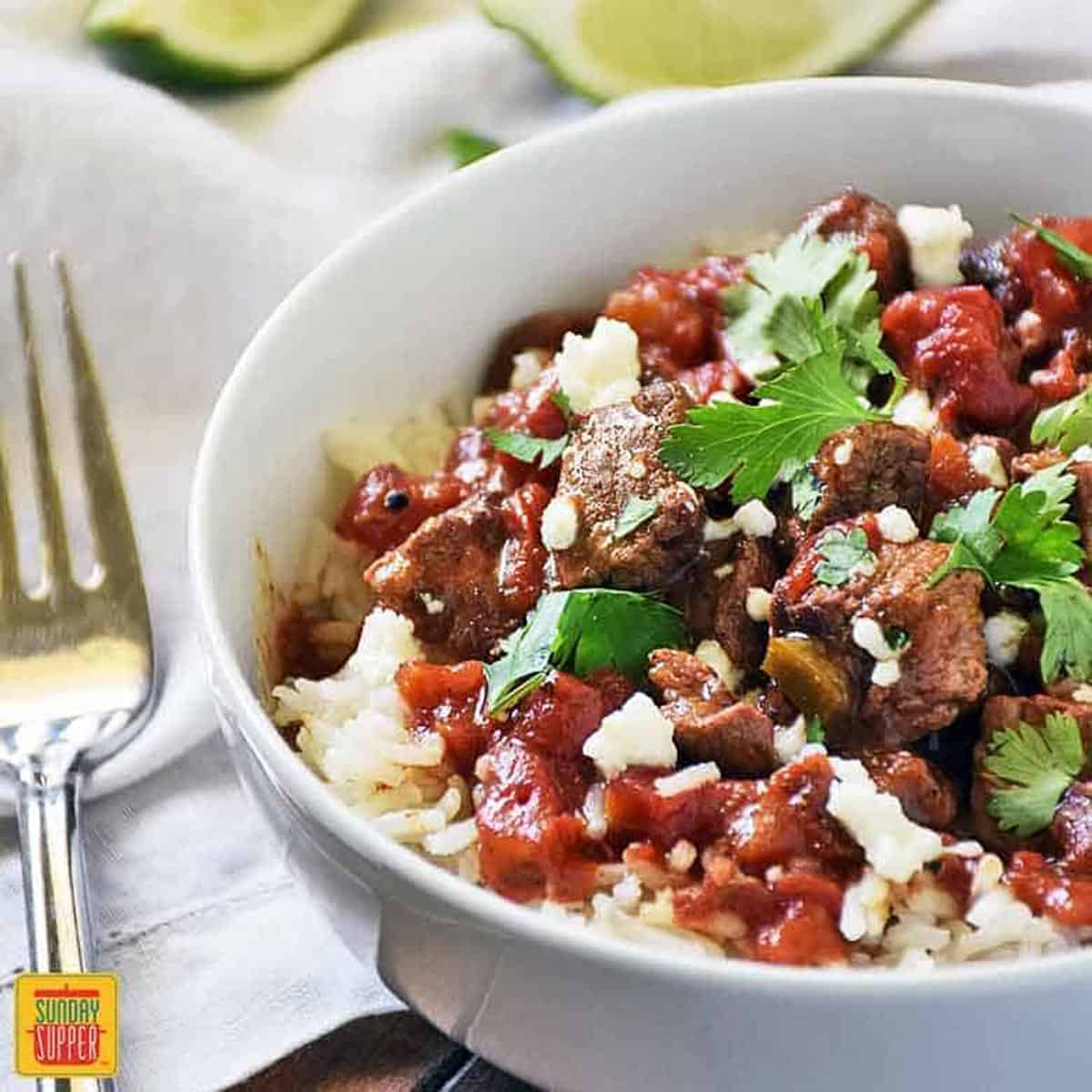 Slow Cooker Lasagna
Our Slow Cooker Lasagna recipe takes traditional lasagna into over-the-top delicious territory. You will love every bite of this simple lasagna recipe for the perfect Sunday family dinner!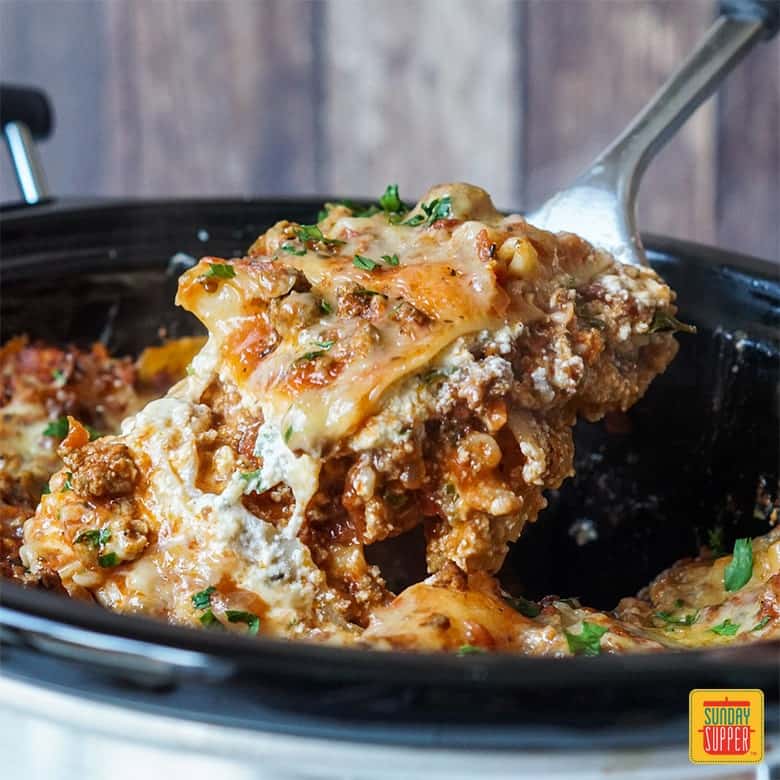 📖 More Sunday Dinner Ideas
Looking for more Sunday dinner ideas and easy dinner ideas for kids? We have plenty to share with you! Check out our Dinner Recipes, and give these a try:
📖 Best Dessert Ideas for Sunday Supper
Don't forget dessert! Try our best dessert recipes that pair perfectly with these Sunday dinner ideas: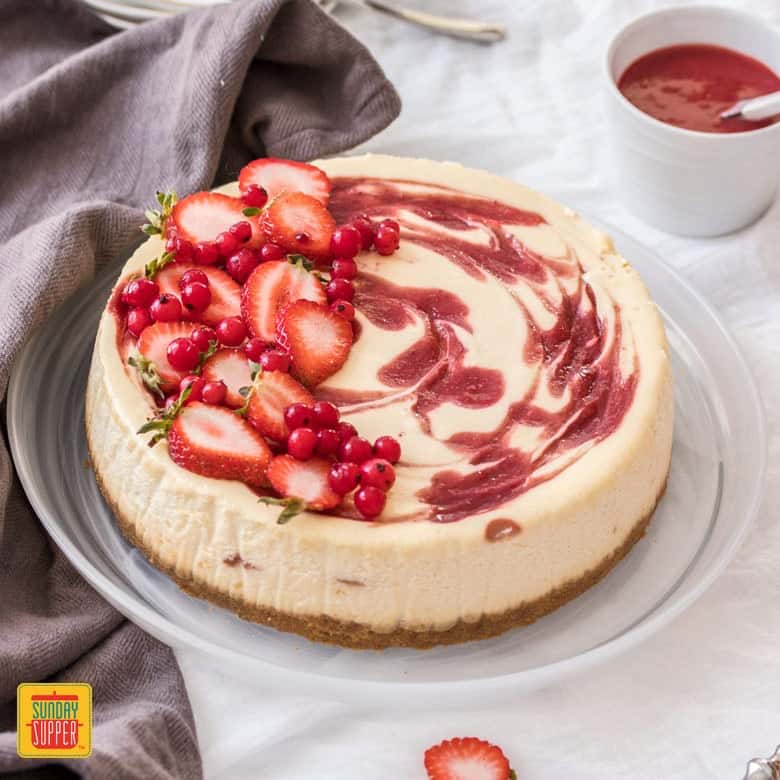 What are your favorite Sunday supper ideas to make for your family? Let us know in the comments below!