Sunday Supper is an Amazon Associate and may receive compensation for purchases made through affiliate links.
Learn How to Make Au Jus easily using beef drippings and just 3 ingredients! This is the most delicious au jus recipe for prime rib recipes, roast chicken, noodles, French Dip sandwiches, and so much more. Ready in 5 minutes! You will never want to use an au jus gravy mix again.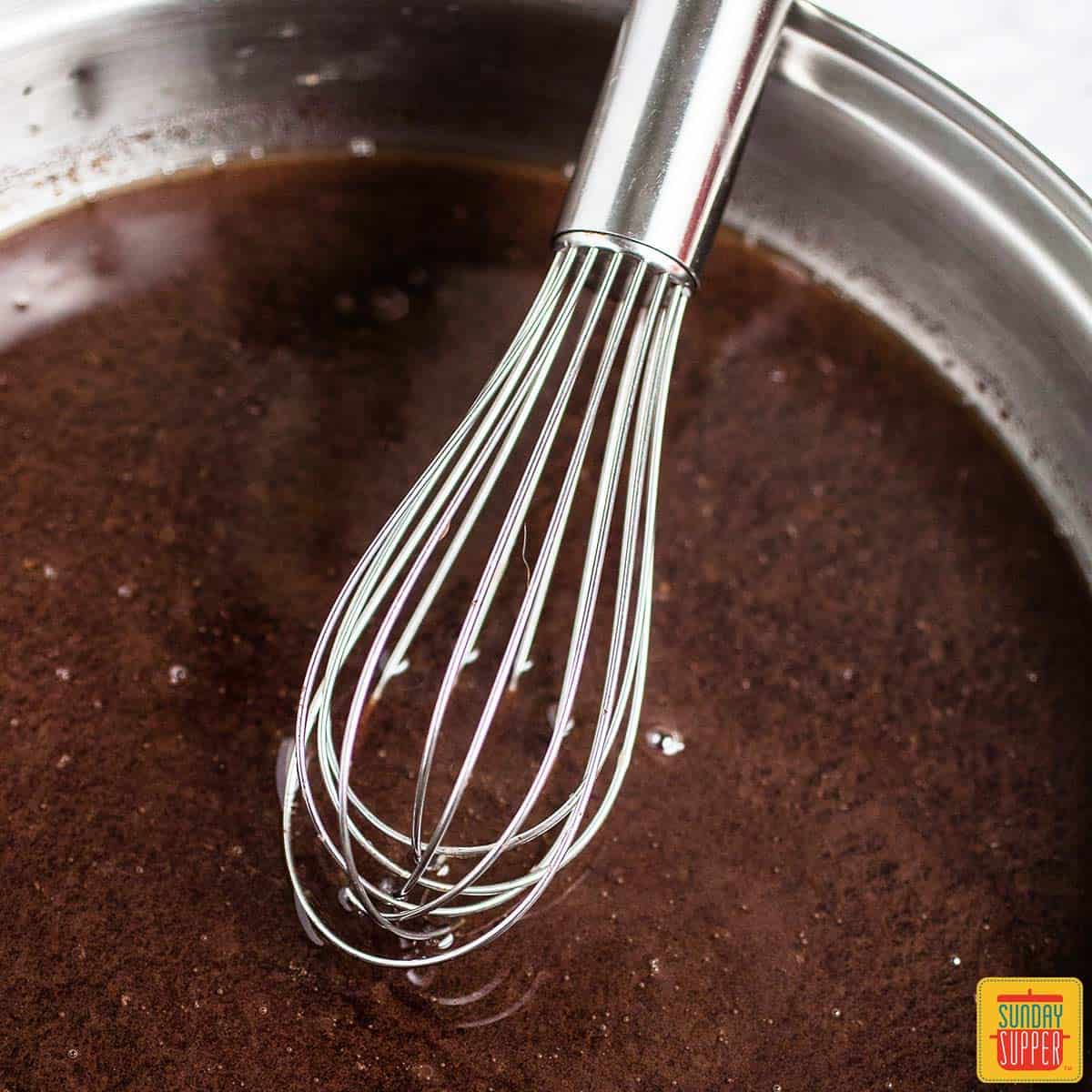 What is au jus?
Au jus is a French cooking term that literally means "with juice". It refers to a light gravy made using fat drippings from meat like roast beef.
In French cooking, making au jus is a way to bring out more flavor in a dish, especially with beef, chicken, or lamb.
For American dishes, however, it generally refers to a light sauce made with roast beef drippings, and is a popular dipping sauce for recipes like a French Dip sandwich.
Au jus is sold as a gravy mix in a packet, but nothing beats making it from scratch with drippings, especially from prime rib.
What is the difference between au jus and gravy?
Although both are made using beef drippings, au jus is lighter than gravy, which is typically thickened with flour or cornstarch.
See our Slow Cooker Beef Gravy for an example of a thick gravy you can make using roast beef drippings.
Equipment
The secret to making the most delicious au jus sauce is to scrape up the brown bits from the bottom of a roasting pan after making roast beef.
We make our au jus entirely in the roasting pan; however, as long as you have beef drippings, you can cook it over the stove using any dish.
All you will need aside from the dish itself is a whisk or wooden spoon to stir. A wooden spoon works best for scraping the brown bits up from the pan, if you're using your roasting pan.
Au Jus Ingredients
The #1 ingredient you need to learn how to make au jus is beef drippings. It isn't au jus without the drippings!
We have plenty of chuck roast and prime rib recipes to choose from that are perfect for making au jus.
Aside from beef drippings, you will also need Worcestershire Sauce, Red Wine, and Beef Broth or extra juice from the roast beef.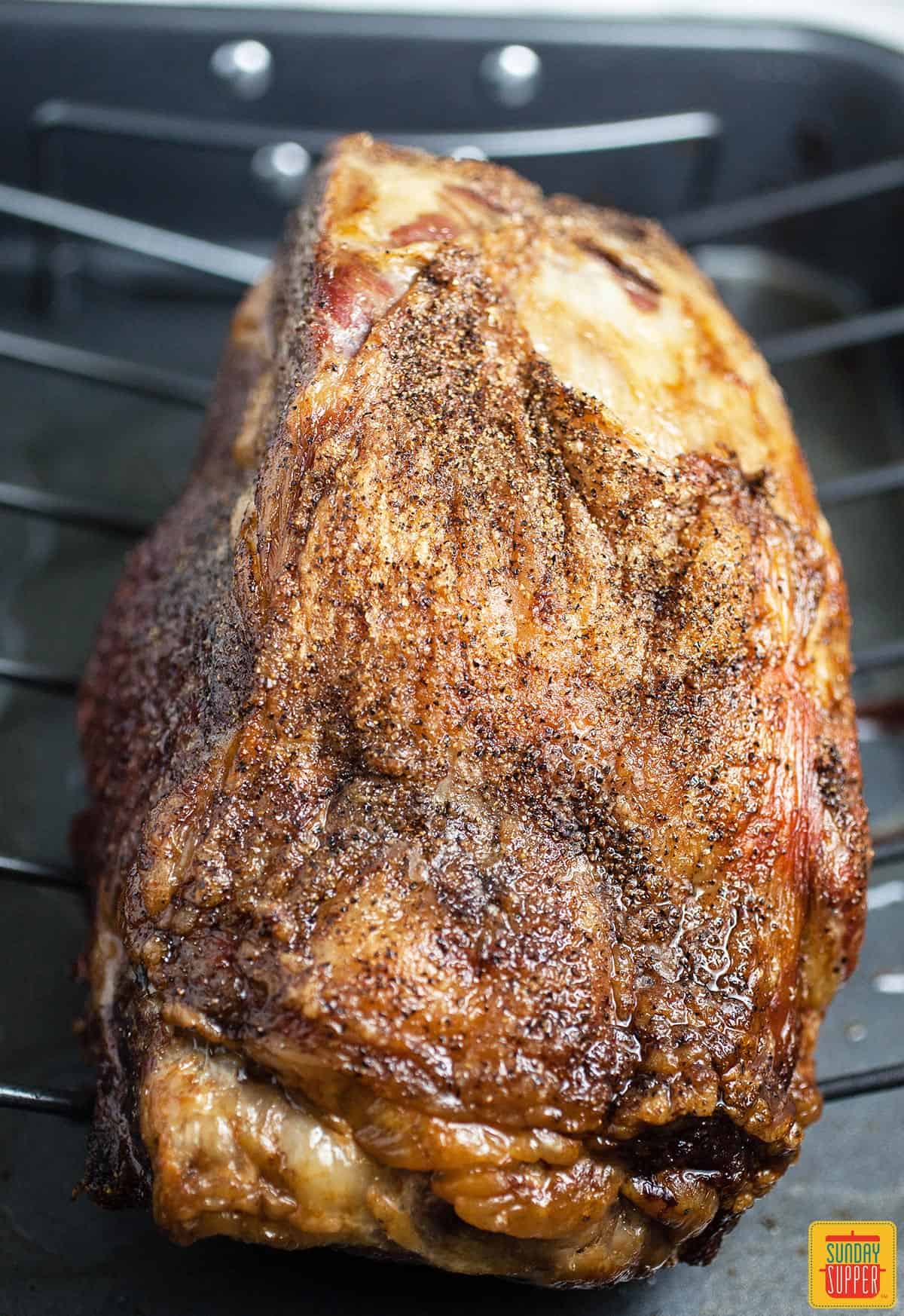 Au Jus from Prime Rib
Our prime rib recipes make beautiful holiday meals and special occasion dinners. Save the drippings from any of these recipes to make a perfect sauce to serve on the side or with leftovers.
Au Jus from Beef Chuck Roast
Chuck roast recipes make great, inexpensive weeknight dinners but are wonderful for the holidays, too! You can save the drippings from any one of these roast beef recipes to make this sauce recipe or beef gravy.
Red Wine Substitute
As a substitute for red wine, you can also use the following to make your au jus sauce:
Red wine vinegar
Extra beef broth or beef stock
Au Jus Recipe Ideas
You can serve this recipe as a sauce on the side with any roast beef dish, and it will be delicious. However, there are so many more options, too!
Serve it with…
How to Make a French Dip Sandwich
Buy or bake your own French Bread (it's easy!) to use as sandwich bread. Split the roll in half.
Stuff the roll with leftover beef chuck roast and sauteed onions and mushrooms. Top with slices of Provolone or Swiss cheese.
If the beef needs to be reheated, bake in the oven at 350 for 5-10 minutes or so, until the cheese melts and the sandwich is heated through.
Serve with sauce on the side as a dip, and enjoy!
You can also make mini French Dip sandwiches using Hawaiian rolls.
Assemble the sandwiches using a pack of Hawaiian rolls for the bread, with a slice of cheese on each sandwich.
Brush the top of each slider with garlic butter sauce.
Bake at 350°F for about 15 minutes, until golden brown and heated through.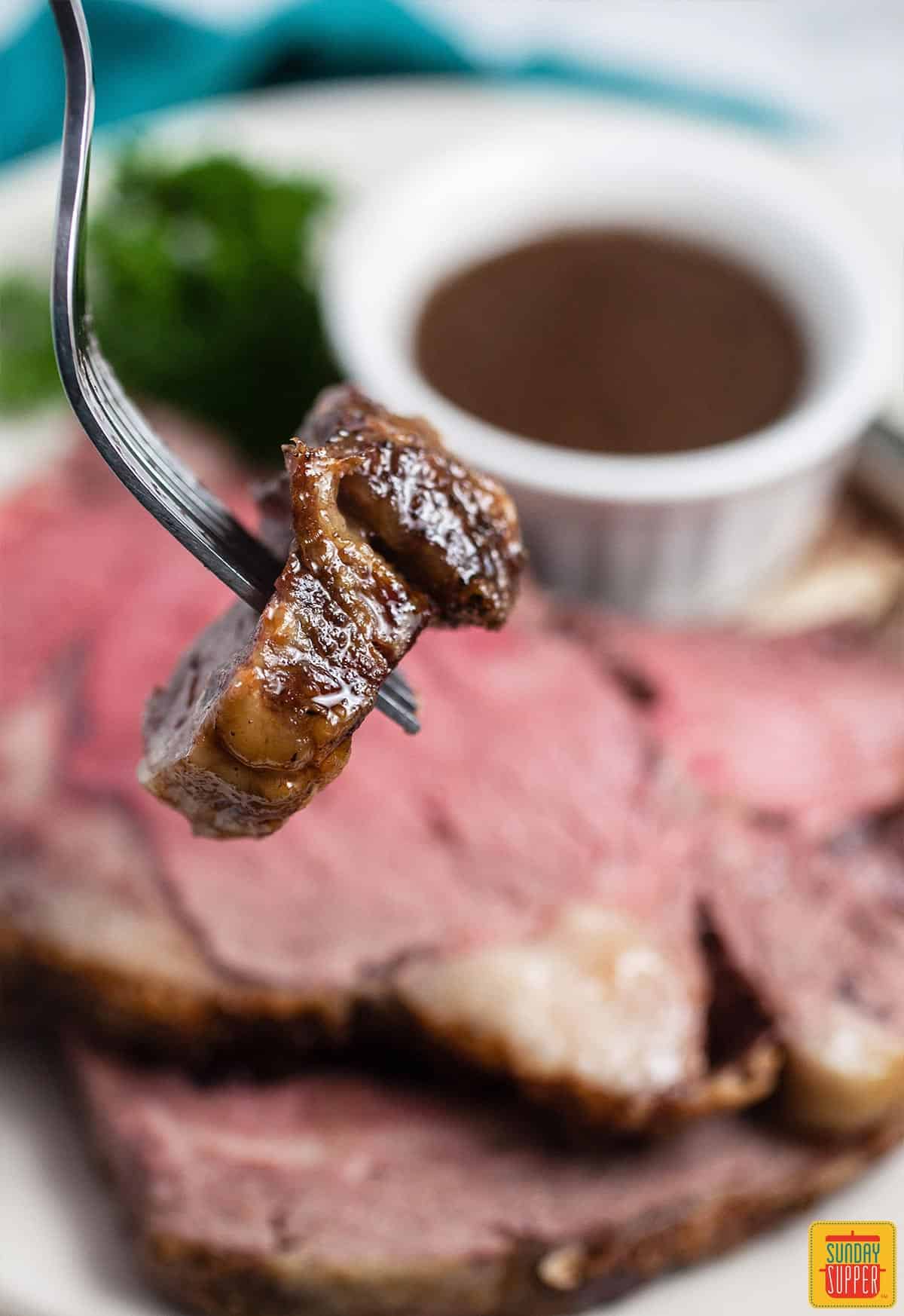 Easy Sauce Recipes
Love homemade sauce recipes? So do we! Try more of our favorite easy sauce recipes to make at home:
Take a look at all of our Best Sauce Recipes for even more ideas!
📌 Pin it for later!
Did you enjoy this page? Save it on Pinterest for later!



Save the Video Pin

Planning on making au jus for roast beef? Let us know in the comments below and with a rating what you think of this easy recipe! We love to hear from you.
How to Make Au Jus
Follow our guide on How to Make Au Jus to use with all of your favorite roast beef recipes and more!
Ingredients
1

cup

Beef Broth

or juices from roast beef

1

tablespoon

Worcestershire Sauce

1

cup

Red Wine

drippings from roast beef
Instructions
Place the roasting pan from cooking roast beef (ex. boneless prime rib) on the stove-top over low heat after removing the roast from the pan. Alternatively, use another dish appropriate for cooking on the stove-top.

Whisk 1 tablespoon Worcestershire Sauce and 1 cup Red Wine into the dish, along with drippings from the beef. If using the roasting pan, scrape up any brown bits from the bottom of the pan.

Add 1 cup Beef Broth or Juices from the roast beef.

Bring to a simmer. Serve hot with sliced roast beef.
Notes
Serve with prime rib, chuck roast, or as a side dipping sauce for dishes like a French Dip sandwich.
Check the post content for a guide on how to make French Dip sandwiches!
Nutrition
Calories:
117
kcal
Carbohydrates:
5
g
Protein:
1
g
Fat:
1
g
Saturated Fat:
1
g
Sodium:
534
mg
Potassium:
285
mg
Sugar:
2
g
Vitamin A:
9
IU
Vitamin C:
1
mg
Calcium:
26
mg
Iron:
1
mg
Did you try this recipe?
Tag #SundaySupper on social and leave a comment below!