Hi! If this is your first time here, welcome to the family table! My name is Isabel Laessig. In the late 60s, my parents immigrated from Portugal to the United States. Cooking together has always been a staple to my family; I have fond memories of making Rissóis de Camarão with my mother over the holidays, and how my friends would always want to come over for dinner!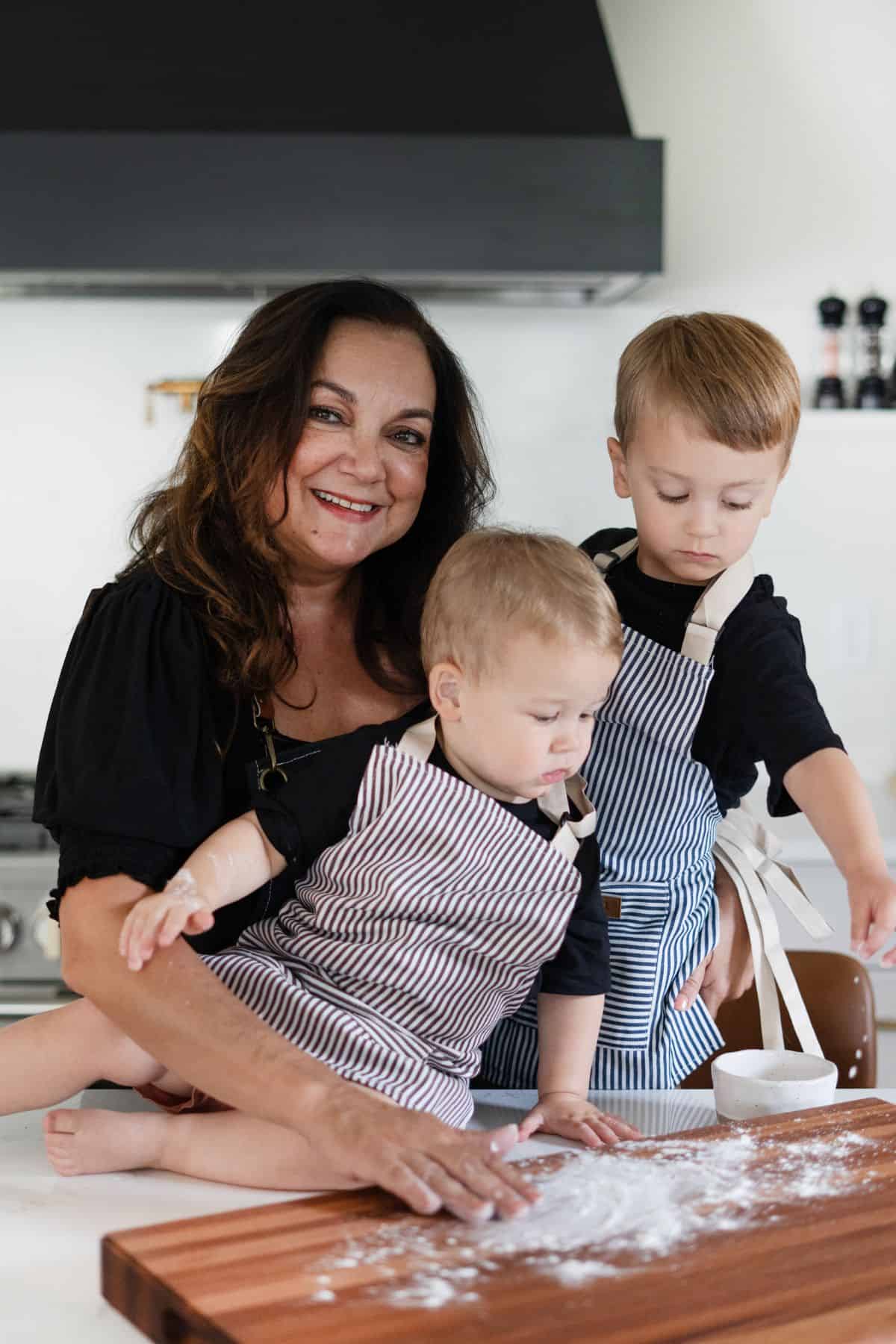 As much as I love cooking and sharing recipes, there is nothing I love more in this world than spending time with my family. As a mother to four, and now a grandmother to two, I am no stranger to the oftentimes challenging question of "What's for dinner?"
Especially when you just aren't sure what you can do with the ingredients you have when you're already so busy with life!
But, Sunday Supper has always been a concept close to my heart. It was, is, and will always be so important to me that I spend time around the dinner table with my family, even when my children have moved away and even have their own families to feed.
In 2010, shortly after my daughter moved away to go to college and told me she would miss our family dinners together more than anything else, I started my first website: Family Foodie.
There, I made a promise to share our recipes so she could make them when she wanted and feel she was still at home with us, enjoying dinner together.
This is where it all started, and why I went on to found Sunday Supper Movement just 2 years later in January of 2012. We have been growing and growing since then by sharing recipes with families everywhere, from running the Food and Wine Conference to making TV appearances, and I could not be more proud of what we have accomplished!
What is Sunday Supper Movement?
Sunday Supper Movement is a recipe website dedicated to bringing families back together around the dinner table.
Our mission statement is to spread a love of food and inspire lifelong traditions with those who have the same love and passion for family by sharing easy, family-friendly recipes anyone can make, regardless of their level of skill in the kitchen.
It is my goal to bring you recipes you will love making for your family, that will help bring you closer together even when it isn't possible to be together in person. Whether family to you is your blood relatives or your closest friends, I hope to inspire you to start a Sunday Supper tradition!
Da Minha Mesa Para A Sua com Beijinhos – from my table to yours with kisses,
Isabel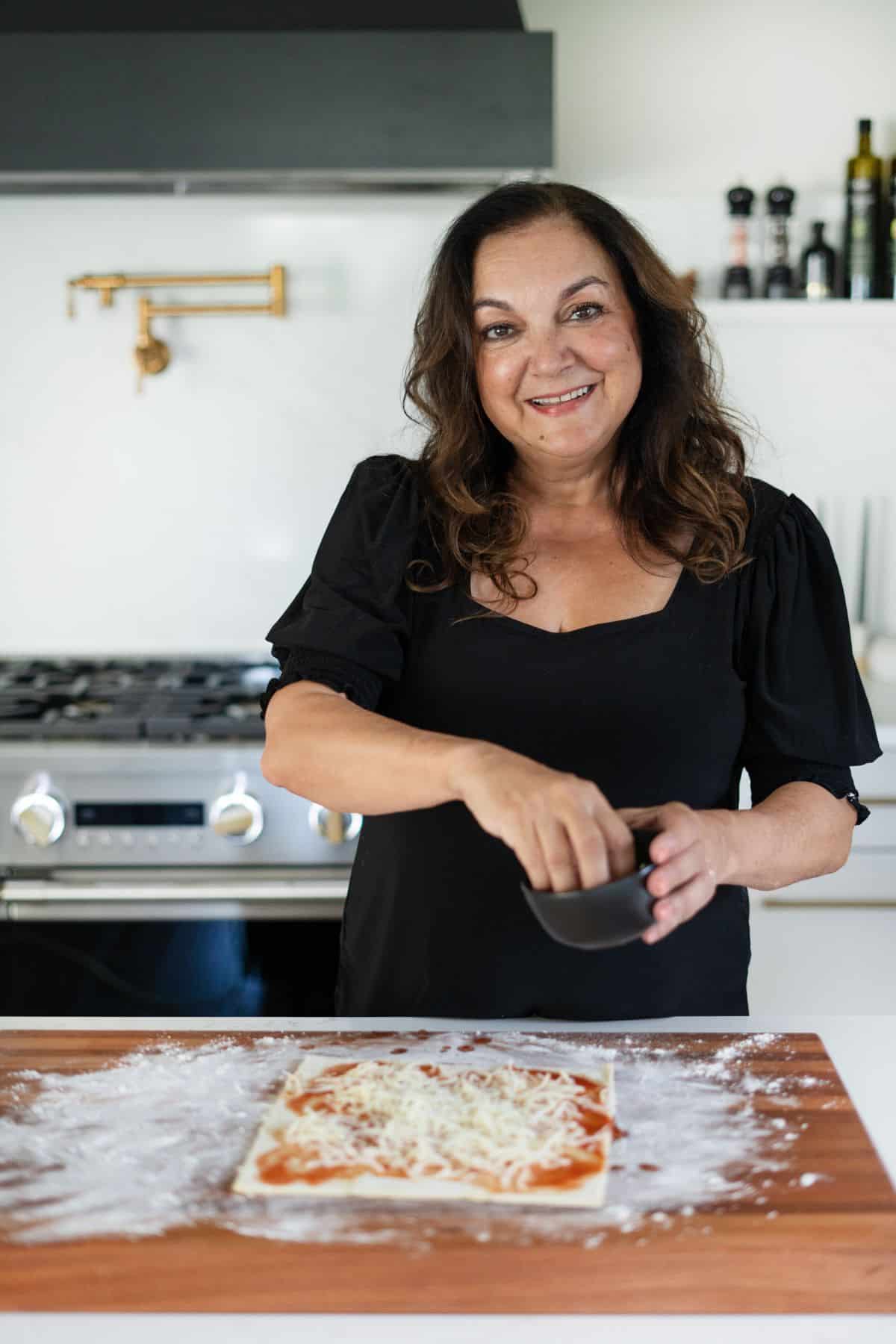 Isabel's Favorite Recipes
Sunday Supper Newsletter
The best way to keep up with our recipes, cookbook deals, and more is to sign up for the Sunday Supper Newsletter. It's totally free, and you can unsubscribe any time. Sign up by filling out the email form at the bottom of any page, or by visiting our newsletter page.
Sunday Supper Pledge
I would be so happy to hear what inspires you to cook for your family! Please share what inspires you, and even photos of your family dinners, with me over on our Sunday Supper Pledge page.
Start with some of our easy dinner ideas, and let us know what you like best!
Is there a Sunday Supper cookbook?
You can find our cookbooks by visiting our Cookbooks page! We currently have three: our Boujee Steak Cookbook, Meals for the Holidays, and our Sunday Dinner Ideas cookbook.
How can I contact you?
If you'd like to contact Isabel, you can reach out by visiting our Contact Page.
Follow our social channels on Pinterest, Instagram, Facebook, and Youtube, to keep in touch!