I love a good rotisserie chicken. I pick them up all the time and pass them off as dinner when my week gets too hectic. That is until I discovered that a Slow Cooker Whole Chicken is just as easy and it saves me a trip to the grocery store with the after-work crowd. It's a win-win.
Can you put a whole chicken in a slow cooker?
YES! My slow cooker is on the larger side because I love making large amounts of brisket in one sitting, but a smaller sized slow cooker will fit a whole chicken as well.
I went with a 7 lb bird in my 7-Qt slow cooker so just adjust the size of your chicken if your slow cooker is smaller. I used to be intimidated by the thought of cooking a whole chicken, but this slow cooker whole chicken recipe makes it so easy. And who doesn't love easy?
How long does it take to cook a whole chicken in a slow cooker?
My 7 lb chicken usually takes about 3.5 hours, but how long it takes for your slow cooker chicken to cook entirely depends on the size of your chicken. A safe estimate is 3 to 4 hours but you'll know your chicken is done when a thermometer inserted into the thickest part of the thigh reads 165°F. 
How to make a Slow Cooker Whole Chicken
One of the important first steps in making this Slow Cooker Whole Chicken recipe is to make sure your chicken isn't touching the bottom of your slow cooker. The chicken will release lots of juices during the cooking and you want the chicken to sit above them. I like to make a rack with 2 or 3 clumps of aluminum foil to keep the chicken about one inch off of the slow cooker.
The lemon in my Slow Cooker Whole Chicken recipe is optional but highly encouraged. One of the best parts of this chicken (and I can't say this enough) is how EASY it is. Pat it down, salt and pepper and a few lemon halves and you are ready to roll. Or slow cook as it were. If you don't have lemons handy you can skip that step but they add a nice freshness to the chicken as well as a subtle tang.
To get that nice, crispy skin on your chicken, pop it on a roasting pan and place it in the oven on broil (high) for 5-7 minutes. Keep an eye on the bird because some ovens broil more quickly than others and you want crispy, not burnt chicken skin.
Serving suggestions for Slow Cooker Whole Chicken
Once your slow cooker whole chicken is done (doesn't it smell divine?), you can serve it up as you would any other chicken meal! When I make this chicken at home, I often will serve it alongside some seasonal vegetables and roast potatoes. If you love leftovers as much as I do, cut up the leftover chicken and throw it on a salad for lunch the next day!
Make sure you save the liquid from the slow cooker too. Strain out any pieces of chicken that have fallen in and use the liquid as you would chicken broth to make soup, a really tasty risotto or more!
Ready to make your own whole chicken? Grab your slow cooker and sit back while it does all of the work for you so you can enjoy a juicy chicken in just a few hours.
**** PIN SLOW COOKER WHOLE CHICKEN to save for later ****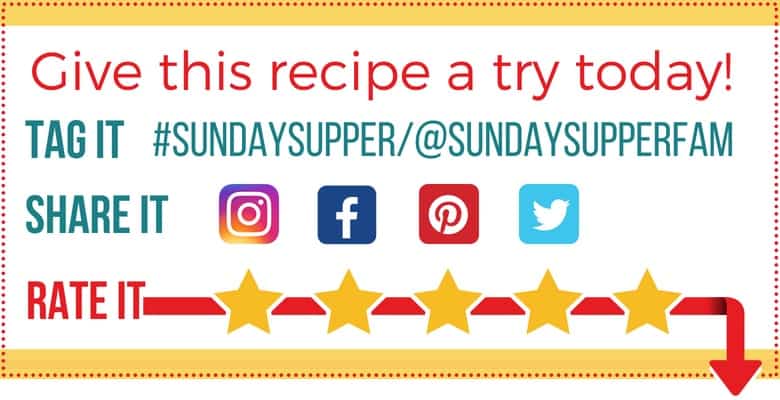 Slow Cooker Whole Chicken
Slow cooker whole chicken is a rotisserie style chicken made in the slow cooker. It's a super easy dinner recipe the whole family will love!
Keyword:
Slow Cooker Recipe
Ingredients
7

pound

chicken

2

lemons,

halved

salt & pepper
Instructions
Remove the inside parts of a whole chicken and dispose of them. Fill the cavity with lemon halves. Pat the outside of the chicken dry with paper towel before generously salting and peppering.

Prepare a slow cooker by adding a makeshift rack with aluminum foil to keep the chicken one inch off of the bottom of the slow cooker.

Pace chicken in the slow cooker and cook on high for 3-4 hours, or until the thickest part of the thigh registers at 165 degrees. Remove from the slow cooker, place chicken on a baking sheet and broil for 5-10 minutes until the skin is nice and crispy.
Recipe Video
Nutrition Facts
Slow Cooker Whole Chicken
Amount Per Serving
Calories 339
Calories from Fat 207
% Daily Value*
Total Fat 23g 35%
Cholesterol 115mg 38%
Sodium 108mg 5%
Potassium 328mg 9%
Total Carbohydrates 2g 1%
Protein 28g 56%
* Percent Daily Values are based on a 2000 calorie diet.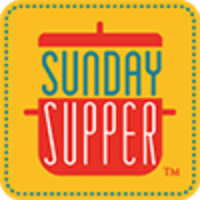 The Sunday Supper Movement is committed to bringing our readers delicious recipes that encourage them to gather and eat together around the family table. Search for your favorite ingredients on our Sunday Supper website. Also check out the Sunday Supper Pinterest boards for plenty more Sunday Dinner Ideas and inspiration.
Sign up for our newsletter to get FREE Sunday Supper recipes delivered right to your inbox!