Sunday Supper is an Amazon Associate and may receive compensation for purchases made through affiliate links.
Say hello to your new favorite cut of beef! Beef chuck roast is one of the most versatile cuts of beef you can buy, and it's economical, too. We love these Easy Beef Chuck Roast Recipes and know you will too!
Learn what to do with boneless chuck roast 5 ways, from cooking it in the oven to instant pot roast and every method in between.
You will want to make it all of the time after you know all of the easy ways how to cook chuck roast! It's the ultimate cold-weather comfort food!
How to Cook an Easy Chuck Roast
We are going to show you step-by-step how to perfectly cook a roast the easy way. Whether you want to cook it in the oven, the instant pot, the slow cooker or a dutch oven, we are ready to show you how!
We know you are going to love roasting as much as we do! Oh, did we mention we also have a super easy recipe for chuck steak? Yep, we sure do! Happy cooking!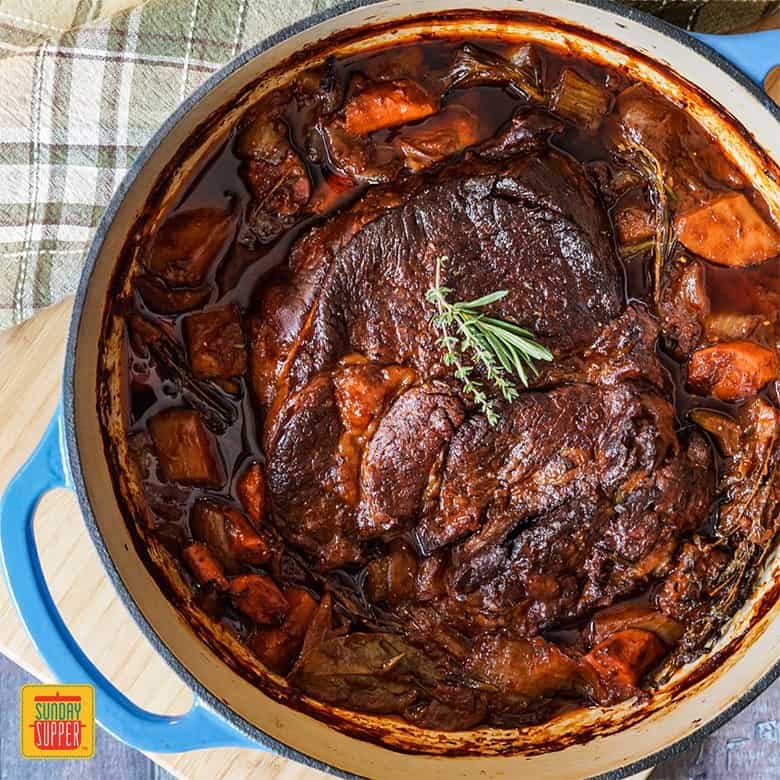 What is a chuck roast?
Beef chuck roast is, hands down, one of our favorite cuts of beef. Chuck roast is a cut of beef found around the shoulders, neck, and upper arm of the cow, and because of its high-fat content is one of the more economical cuts of beef.
It is also known as chuck eye roast and chuck roll roast and is commonly used for beef pot roast. Roasted chuck is truly delicious, and with so many ways to prepare beef chuck, there are more than enough reasons to give it a try!
Beef chuck is an excellent braising beef, which is why it is so frequently used for pot roast beef. When it comes to cooking beef chuck, though, there are so many different methods to try! We're going to show you five of our favorite beef chuck recipes so you'll know how to cook chuck roast like a pro.
5 ways to cook a Chuck Roast
There are many, many ways you can cook a beef chuck roast recipe. Here are just five examples of what to do with boneless chuck roast:
Cook it in the oven
Let it braise in a slow cooker
Make it a quick dinner in an instant pot
Cook it low and slow in a Dutch oven
Grill up a chuck eye steak
Chuck recipes are versatile and so easy to make. As many beef chuck recipes are one-pot recipes, they're easy to clean up after, too! We guarantee you are going to love our recipes for a beef chuck roast – there's a recipe perfect for every occasion.
Easy Beef Recipes
Let's get to it with our favorite beef chuck recipes! You will love these easy ways to cook beef chuck. Chuck roast recipes are perfect for special occasions like holidays but also work as easy family dinner ideas during the week or on the weekend.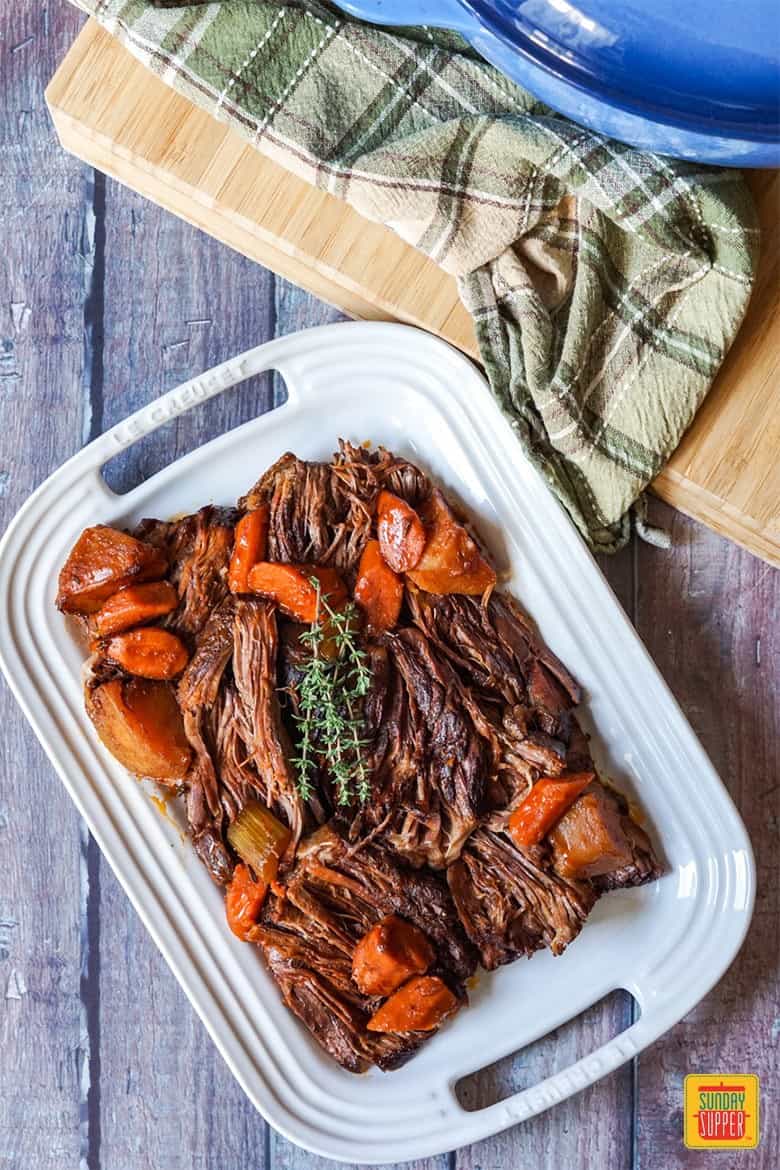 Beef Chuck Roast Oven Recipe
One of our favorite methods for cooking chuck roast is beef roast in oven. Our Beef Chuck Roast Recipe in the oven is full of deep flavor and makes an excellent addition to your Sunday dinner ideas. It even works beautifully as a holiday meal!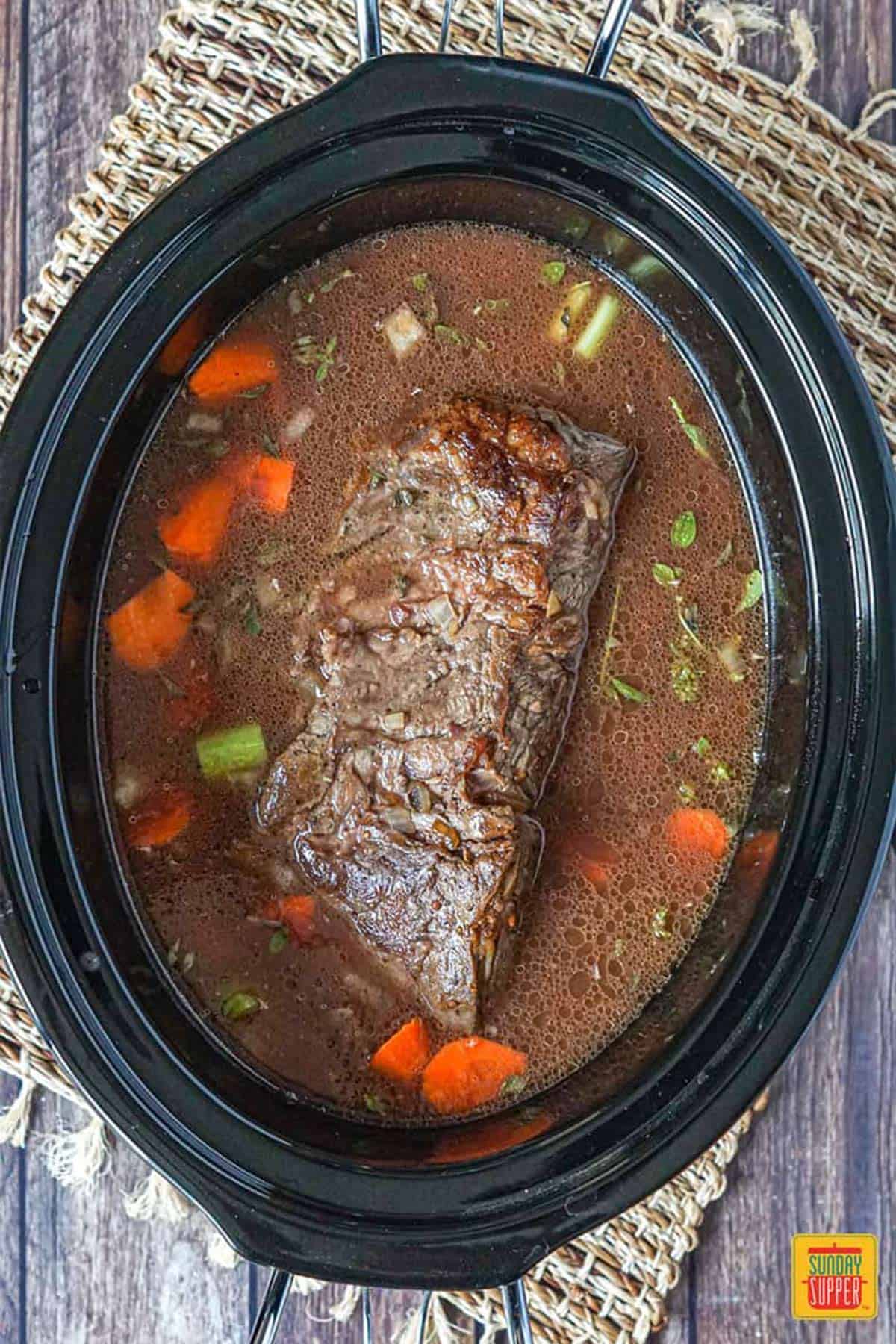 Slow Cooker Chuck Roast
What could be better than slow cooker beef and gravy? An easy way to cook beef chuck roast is to make Slow Cooker Chuck Roast.
We love this method, especially because it means making Slow Cooker Beef Gravy pair with the roast is easy to do. We guarantee this will become one of your favorite slow cooker beef recipes!
Instant Pot Chuck Roast
Hands down, Instant Pot Pot Roast is one of the easiest beef chuck recipes. We love instant pot beef recipes, but especially this instant pot chuck roast. It's so easy to make and develops so much flavor for such a quick meal! If you need a quick and easy dinner recipe, instant pot beef roast is for you.
Dutch Oven Chuck Roast
We love our Dutch oven! Dutch oven cooking is easy and makes the most amazing beef chuck roast recipe! Dutch Oven Pot Roast is an easy household favorite: it uses only a few common ingredients, and all you have to do is add it to the oven and bake. Your family will be asking you to make this Dutch oven chuck roast all of the time.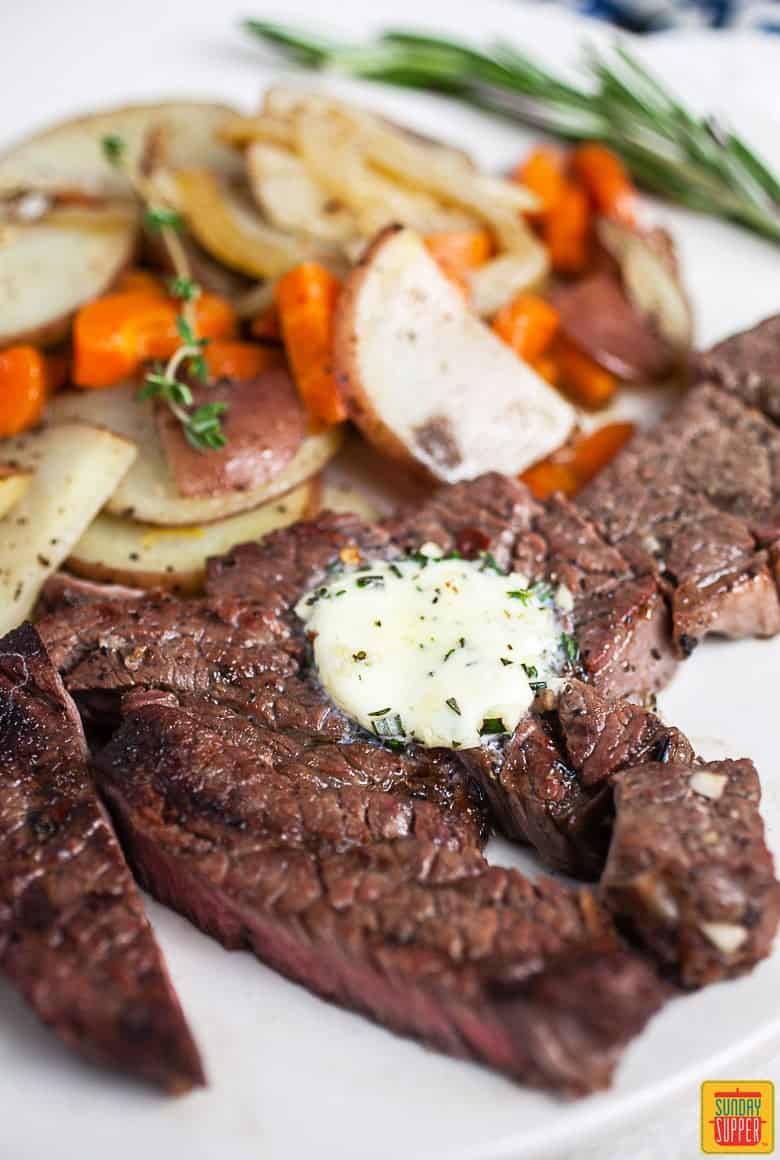 Grilled Chuck Steak
Okay, so chuck steak and chuck roast may be two different things, but they are both beef chuck! We know for a fact you will love this Grilled Chuck Steak. We cook it with compound butter (like garlic herb butter), and it is one of the most amazing ways to cook chuck eye steak. It's so easy to make and one of the best steak recipes you'll find!
Side Dishes for Roast Beef Chuck
A good roast beef dinner needs the perfect side dishes! The next time you make a beef chuck roast recipe, try these side dishes for roast beef:
More Beef Roast Dinner Ideas
Beef roasts make wonderful Sunday dinner ideas or holiday meals, including a classic Christmas roast beef! We love tender roast beef recipes and would love even more to share them with you. Try these:
And take a look at our guides on How to Roast Beef and How to Braise Beef for more tips on roasting beef, too!
What's your favorite way to cook beef chuck roast? We love to hear from you! Let us know in the comments below!