This post may contain paid links. If you make a purchase through links on our site, we may earn a commission.
Find your new favorite roast dinner ideas here! Our best Beef Chuck Roast Recipes make use of one of the most versatile and inexpensive cuts of beef. Perfect for weeknight family meals to holiday dinners!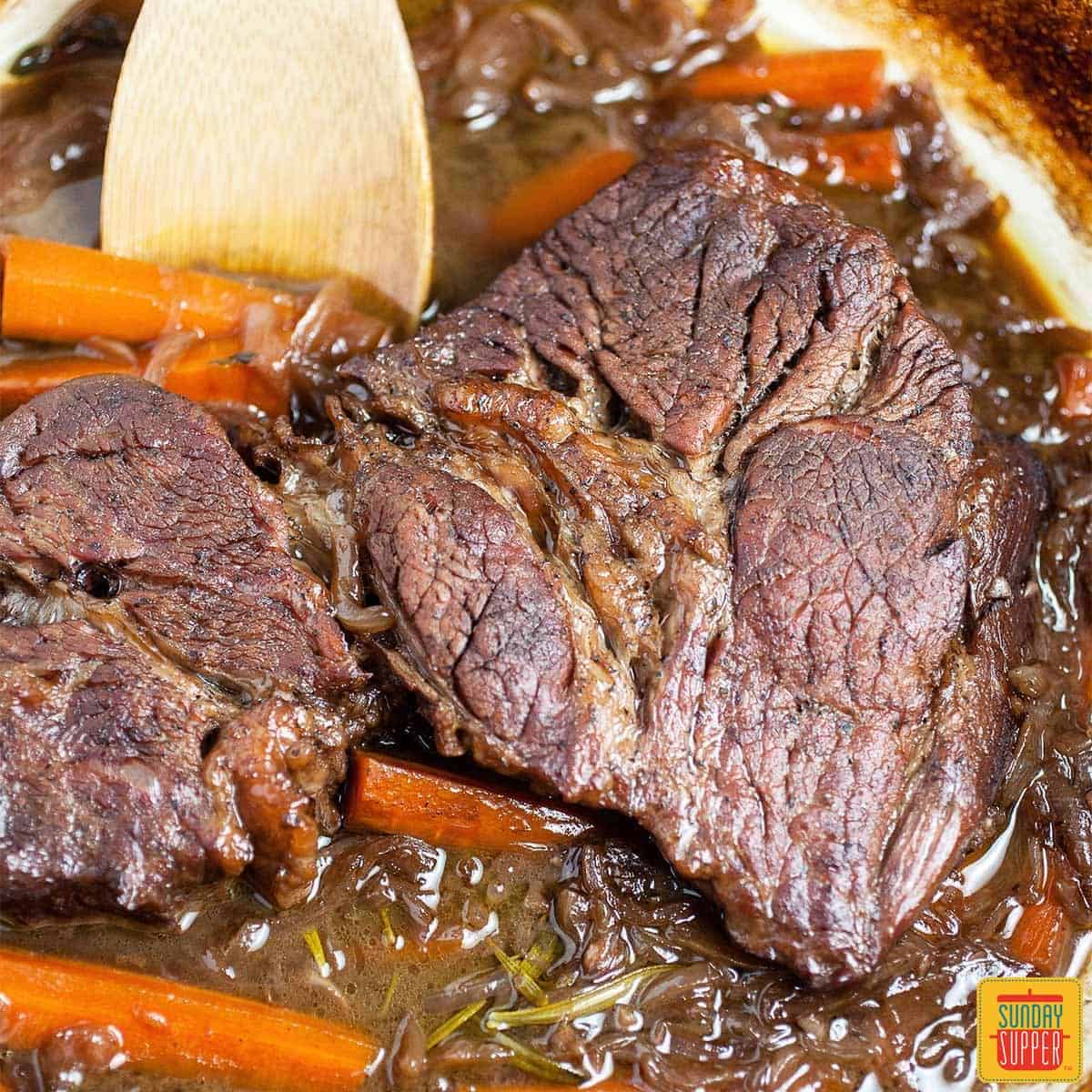 What is a chuck roast?
The Chuck Roast is a cut of beef found around the shoulders, neck, and upper arm of the cow, and because of its high-fat content, it's inexpensive.
Also known as chuck eye roast and chuck roll roast, it is one of the best cuts for braising beef, and so is commonly used to make beef pot roast. Roasted chuck is truly delicious, and there are so many different ways to prepare it!
We're going to show you our favorite recipes so you'll learn how to cook chuck roast like a pro.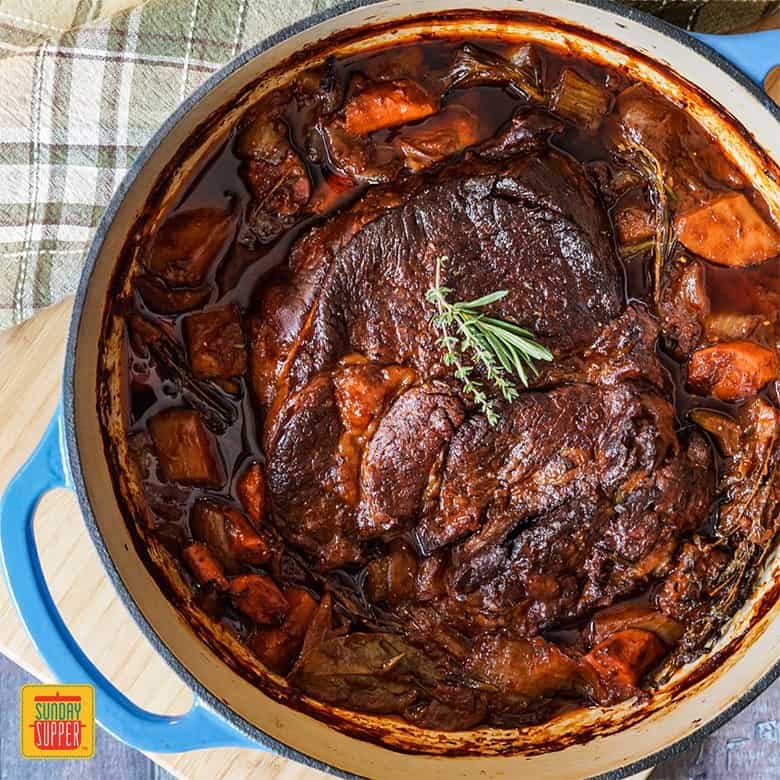 How to Cook a Chuck Roast
Here are just five examples of what to do with boneless chuck roast:
Cook it in the oven
Add it to the slow cooker
Make it a quick dinner in an Instant Pot
Cook it low and slow in a Dutch oven
Chuck roast dinner recipes are perfect for special occasions like holidays but also work as easy family dinner ideas during the week or on the weekend for Sunday Supper.
Many beef chuck recipes are one-pot recipes, so they're easy to clean up after!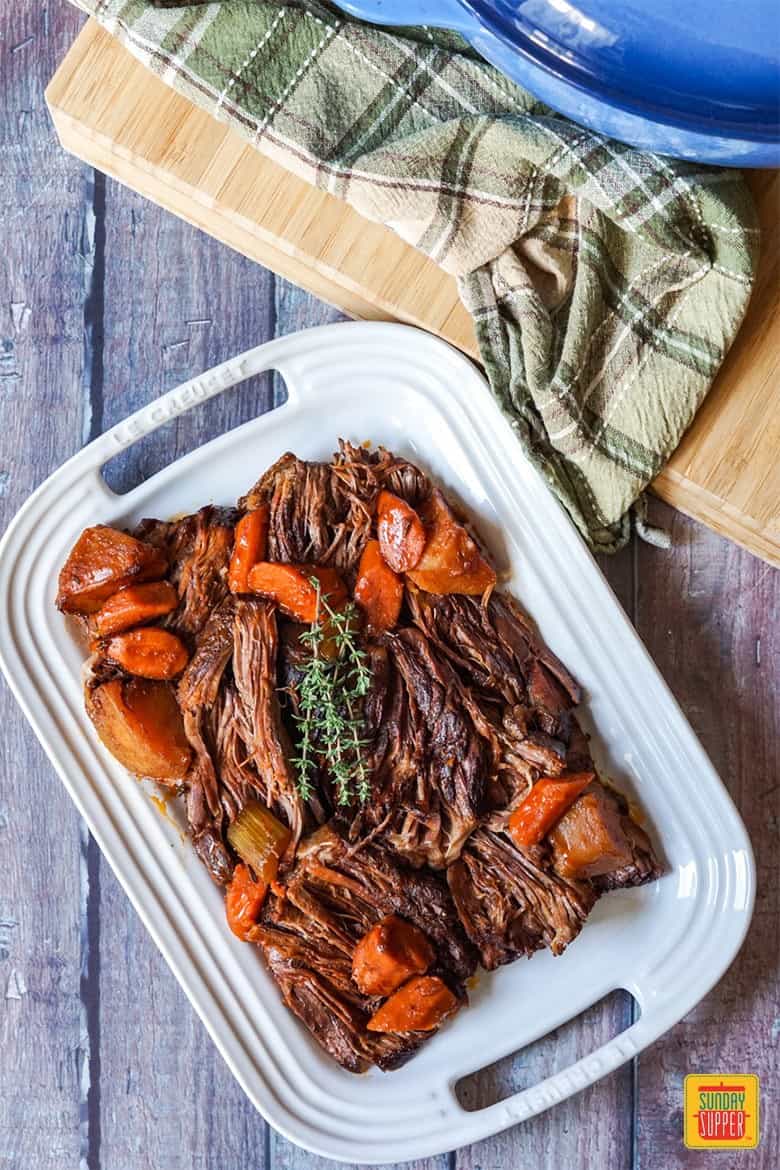 Oven Baked Chuck Roast
One of our favorite methods for cooking chuck roast is making it in the oven. Our Beef Chuck Roast Recipe in the oven is full of deep flavor. It even works beautifully as a holiday meal!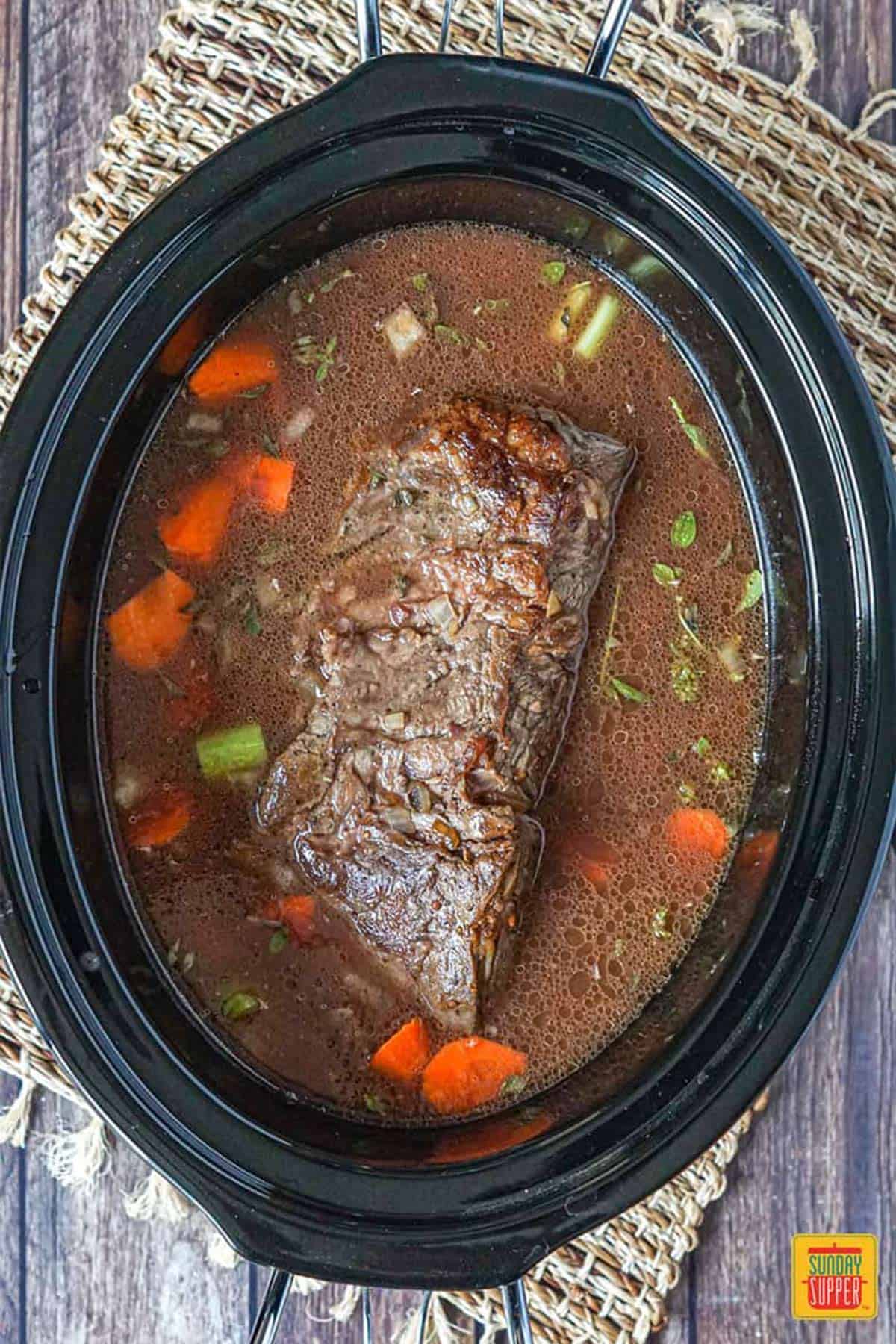 Slow Cooker Chuck Roast
What could be better than slow cooker beef and gravy? An easy way to cook a cut of beef until it's melt-in-your-mouth tender is to make Slow Cooker Chuck Beef. We love this method because it makes the best Slow Cooker Beef Gravy, too.
Instant Pot Pot Roast
We love Instant Pot beef recipes, but especially this Instant Pot Chuck Roast. It's so easy to make and has so much flavor for such a quick meal! If you need a quick and easy dinner recipe, this Instant Pot beef roast is for you.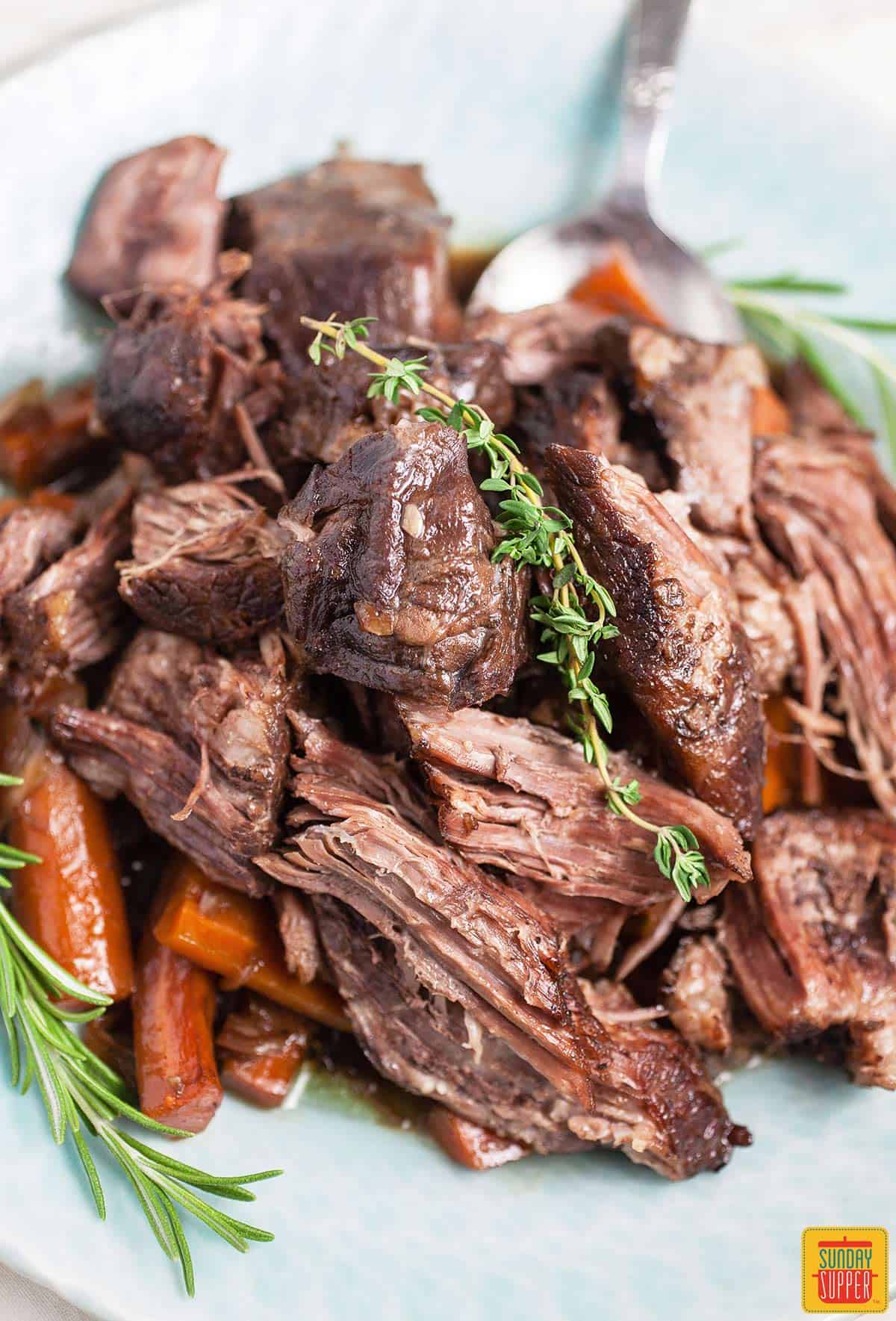 Dutch Oven Pot Roast
We love our Dutch oven! Dutch oven cooking is so easy and the results are incredible. Dutch Oven Chuck Roast uses only a few common ingredients. All you have to do is add it to the oven and bake!
Take a look at our guides on How to Roast Beef for more tips!
Side Dishes to Serve
Try these roast beef side dishes:
What's your favorite method? We love to hear from you! Let us know in the comments below!