You know how to roast beef, and you're planning the most amazing roast beef dinner, but what do you serve with roast beef? Our best side dishes for roast beef have got you covered for any occasion!
As far as we are concerned roast sides are just as important as the main dish. They can elevate an ordinary menu and take it over the top. We're excited to share our best of the best side dishes!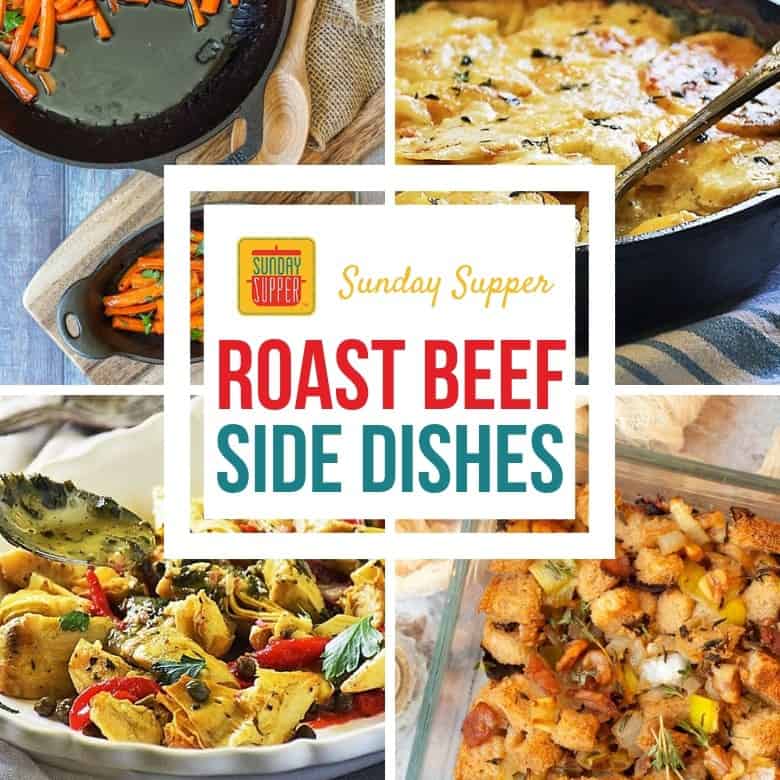 What Side Dishes go with Roast Beef?
When you're serving a beautiful cut of beef, you want it to be the star. Sides for roast beef should serve as accents. Here are our recommendations for what to serve with roast beef:
Simple potato recipes: Potatoes are a classic pairing with roast beef, and if you're making a roast, they're convenient, as you'll already have the oven preheated! Baked or roasted potatoes are easy, quick potato side dishes you'll love with roast beef.
Vegetable side dishes: Serving greens with roast beef is a great way to add color to your plate and brighten up the table. Try easy vegetable sides like green beans, broccoli, or asparagus.
Gluten free side dishes: It's always a good idea to have gluten free side dishes at your dinner table. Gluten free rolls and biscuits make delicious roast beef side dishes.
Easy meals for large groups: Pairing the perfect crowd-pleasing sides with roast beef can be a challenge. Try easy recipes like Yorkshire pudding, macaroni and cheese, or other holiday casserole recipes for sides everyone will love.
Simple Potato Recipes
You can't beat pairing quick potato side dishes with roast beef! Simple potato recipes you can whip up easily pair well with all cuts of meat, making them great roast beef sides.
Whether they are mashed, boiled, baked, or fried – is there anything that goes better with roast beef than potatoes? We love that you can prepare a simple roasted potatoes dish that can go right in the oven alongside the roast.
Try some of our favorite potato side dishes: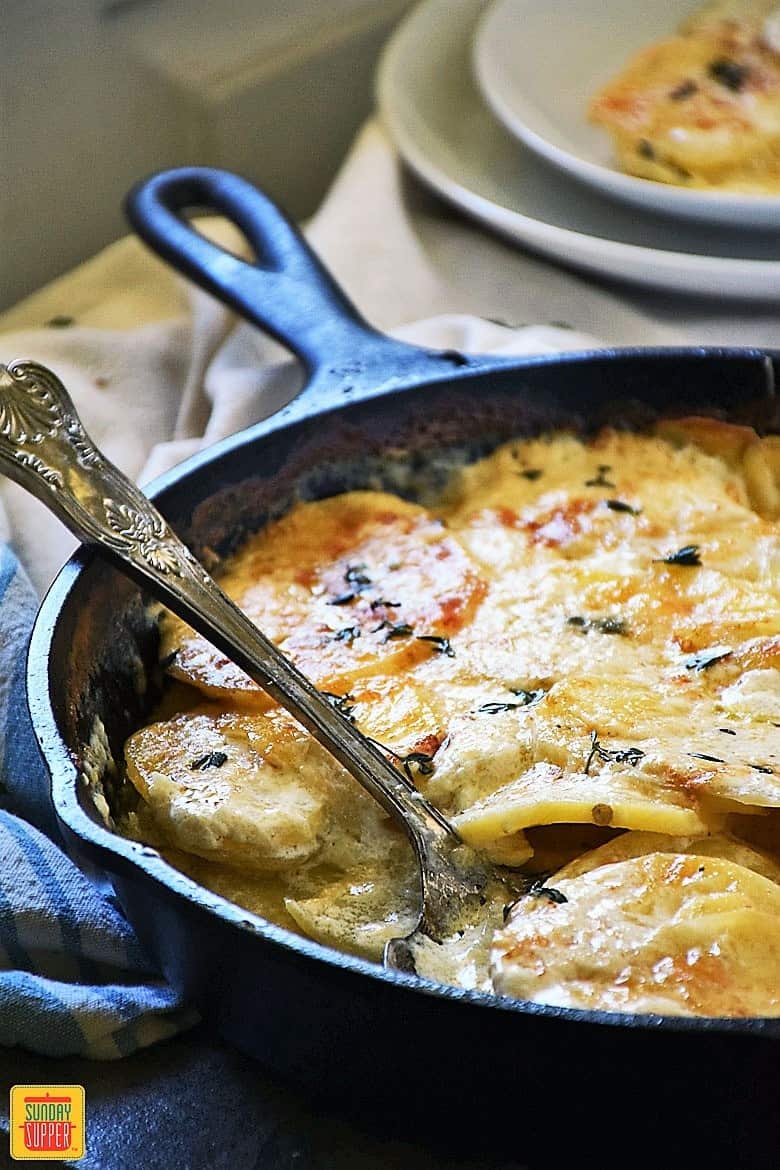 Best Vegetable Side Dishes
What goes with roast beef better than vegetables? Veggie side dishes are a must at every table! You could consider some of our favorites gourmet vegetable side dishes that are restaurant-worthy, but easy to make, such as:

Gluten Free Side Dishes
Some of our favorite roast side dishes are gluten free. Here are a few gluten free side dishes to try when you're planning what to serve with roast beef:
Easy Meals for Large Groups
Family favorite meals like holiday casserole recipes make the best easy meals for large groups, and pair perfectly with roast beef! Try these favorite crowd-pleasing roast beef side dishes:
Roast Beef Dinner Ideas
Serve these roast side dishes with some of our favorite roast beef recipes perfect for any occasion:
What dessert to serve with Roast Beef Dinners
Hands down, our favorite dessert to serve after a Sunday Roast Dinner is Ooey Gooey Butter Cake. We are all about enjoying time around the family table and this moist and gooey dessert is so easy to make ahead of time and your guests will love it!
What are your favorite side dishes for roast beef? What's your favorite cut of beef to roast? Let us know in the comments below!
This post was updated on September 17, 2019