Our Best Side Dishes for Roast Beef are perfect for pairing with your favorite roast beef dinners, from chuck roast to prime rib!
This collection of easy recipes is just what you need for holiday menu planning or your Sunday family dinner ideas.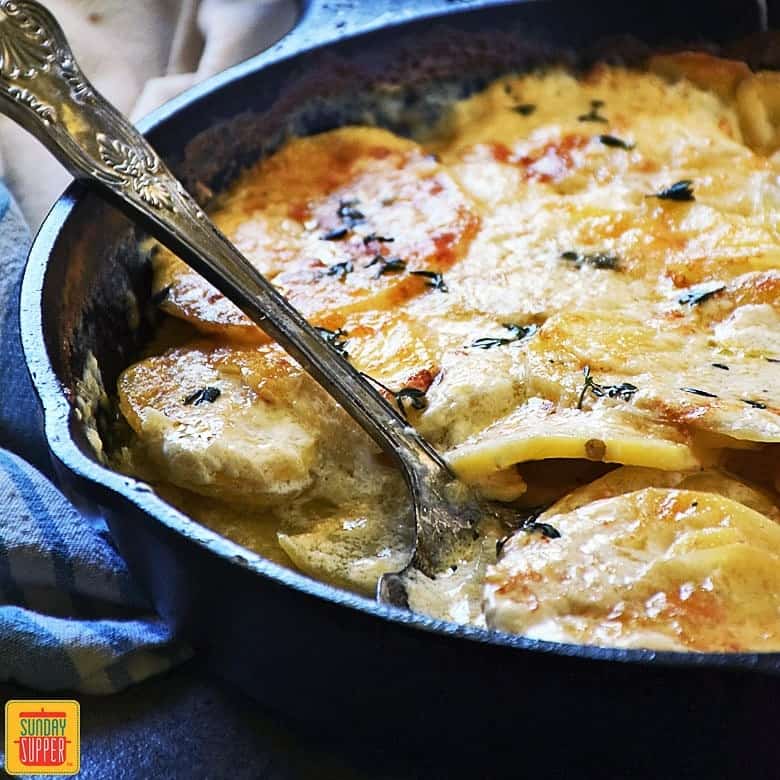 Jump to:
What to serve with roast beef?
Roast beef sides are just as important as the roast itself. They can elevate an ordinary dinner menu and really take it over the top!
Whether you're wondering what to serve with pot roast, or planning the perfect holiday prime rib dinner for a table full of guests, the best side dishes for roast beef are simple.
We're sharing our favorite casseroles, roasted vegetables, simple potato side dishes, homemade bread recipes, and gluten-free recipes to serve with your favorite roast beef dinners!
Potato Side Dishes
Who loves potatoes? We do! Our easy potato side dishes are perfect for pairing with any roast beef dinner.
Scalloped Potatoes are our favorite for an elegant meal, while Baked Crispy Potato Wedges or Air Fryer Frozen French Fries are perfect for serving with leftover roast beef or a family-style pot roast.
Oven Potatoes
Instant Pot Potatoes
Air Fryer Potatoes
Vegetable Side Dishes
Our personal favorite veggie side dish is our recipe for Green Beans Almondine. This dish is delicious! Try it alongside our Boneless Rib Roast, and you'll be hooked.
Want a side dish you can make in less than 10 minutes? Our Instant Pot Candied Carrots are delicious and take no time at all to cook! Made with a maple syrup and brown sugar glaze, these glazed carrots are irresistible.
Oven Roasted Vegetables
Stovetop Vegetable Recipes
Air Fryer Vegetables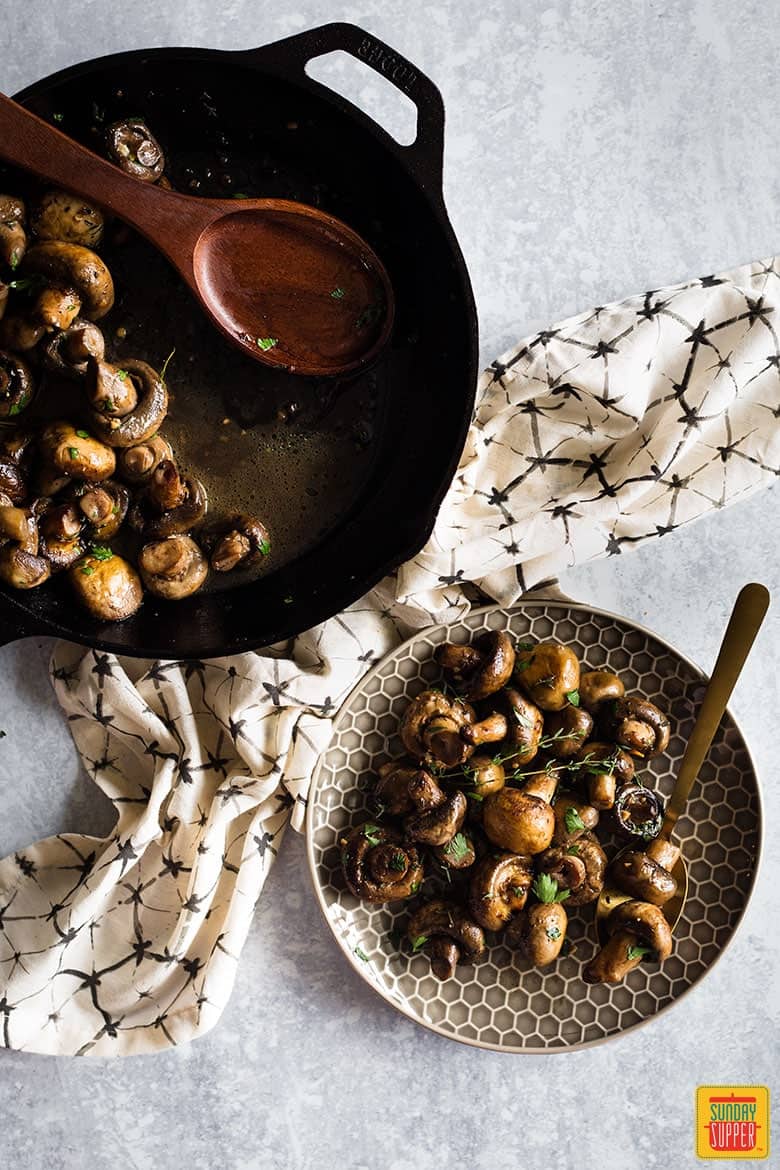 Side Dish Salads
We love making salads for the holidays! There's nothing better than pairing a hearty roast beef dinner with a light, simple salad recipe.
Our favorites are our Roasted Artichoke Salad (inspired by Ina Garten!) and our Orange and Fennel Salad. They are both the best for serving for a holiday meal!
Easy Casserole Recipes
There is nothing better than casserole for a holiday party! Our favorite for serving with roast beef is our Gluten Free Au Gratin Potatoes recipe. Try it with our Standing Rib Roast for an elegant meal everyone will love.
Homemade Bread Recipes
The all-time best bread recipe to serve with roast beef is our Yorkshire Pudding Recipe. These little popovers soak up the roast beef drippings while they bake, making for a perfect side dish and the best leftovers! Even better with a side of Au Jus.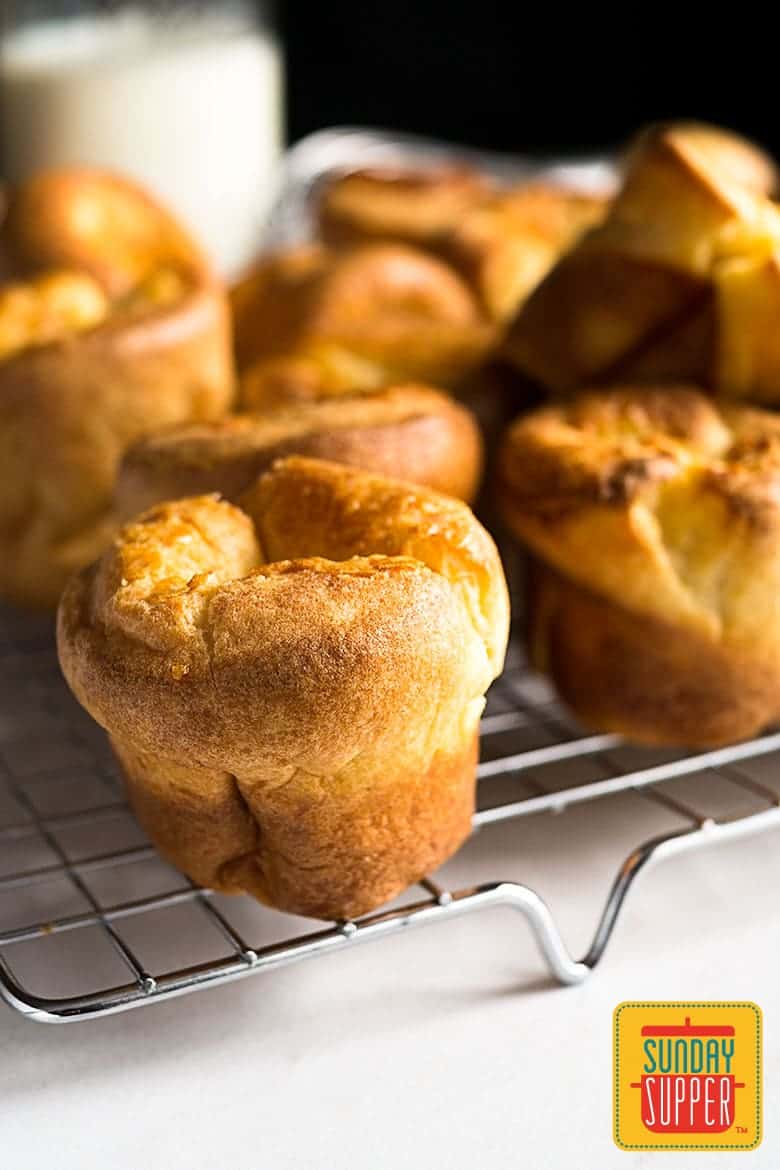 Gluten-Free Side Dishes
We always have gluten-free options at the dinner table over the holidays!
Try making our Gluten-Free Green Bean Casserole with fresh green beans for your roast beef dinner. It's an impressive and easy dish to make, with so much flavor!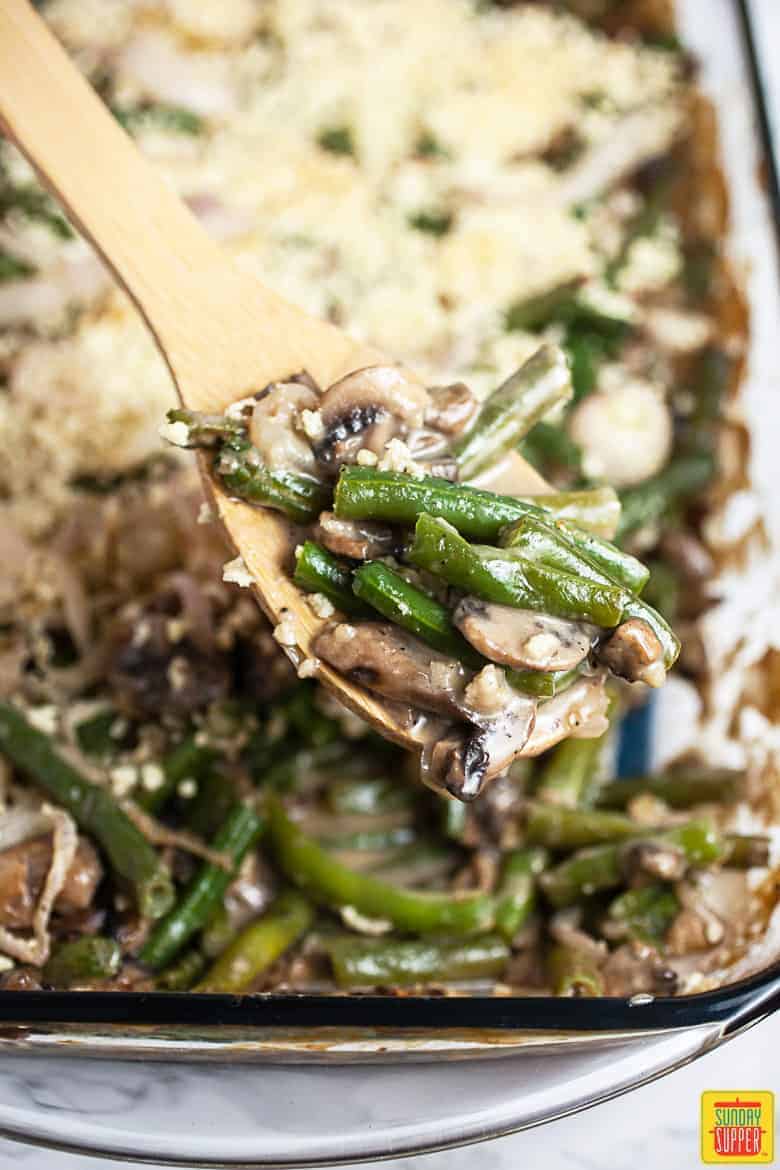 Roast Beef Recipes
Try one of our chuck roast or prime rib recipes for your roast beef dinner! We have plenty to choose from, and will walk you step by step through cooking the perfect roast, every time.
Our personal favorites are our Standing Rib Roast for the holidays, and our Dutch Oven Pot Roast on a weekday or for Sunday supper. Give these two a try – we know you'll love them!
Prime Rib Recipes
Don't forget the Au Jus for dipping!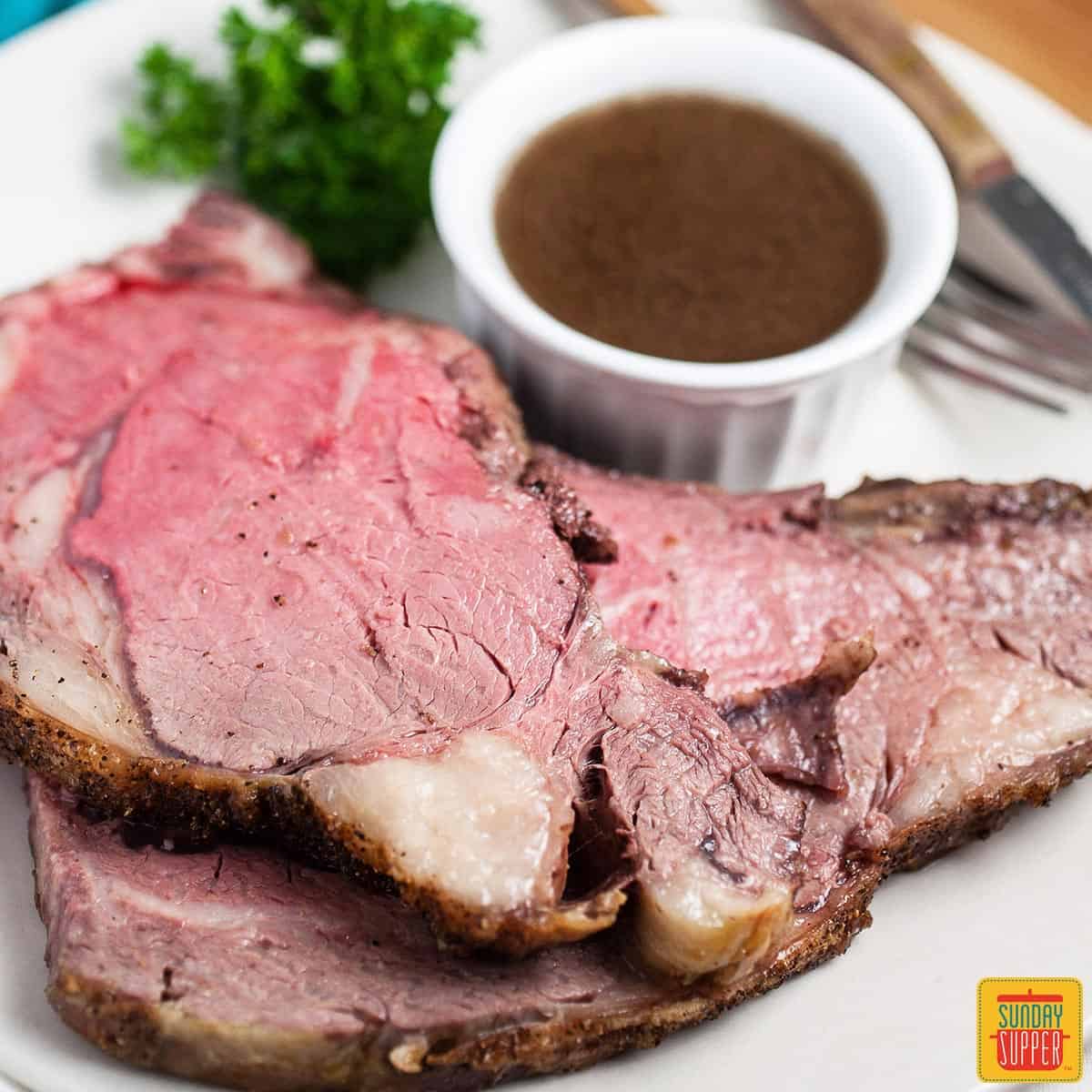 Chuck Roast Recipes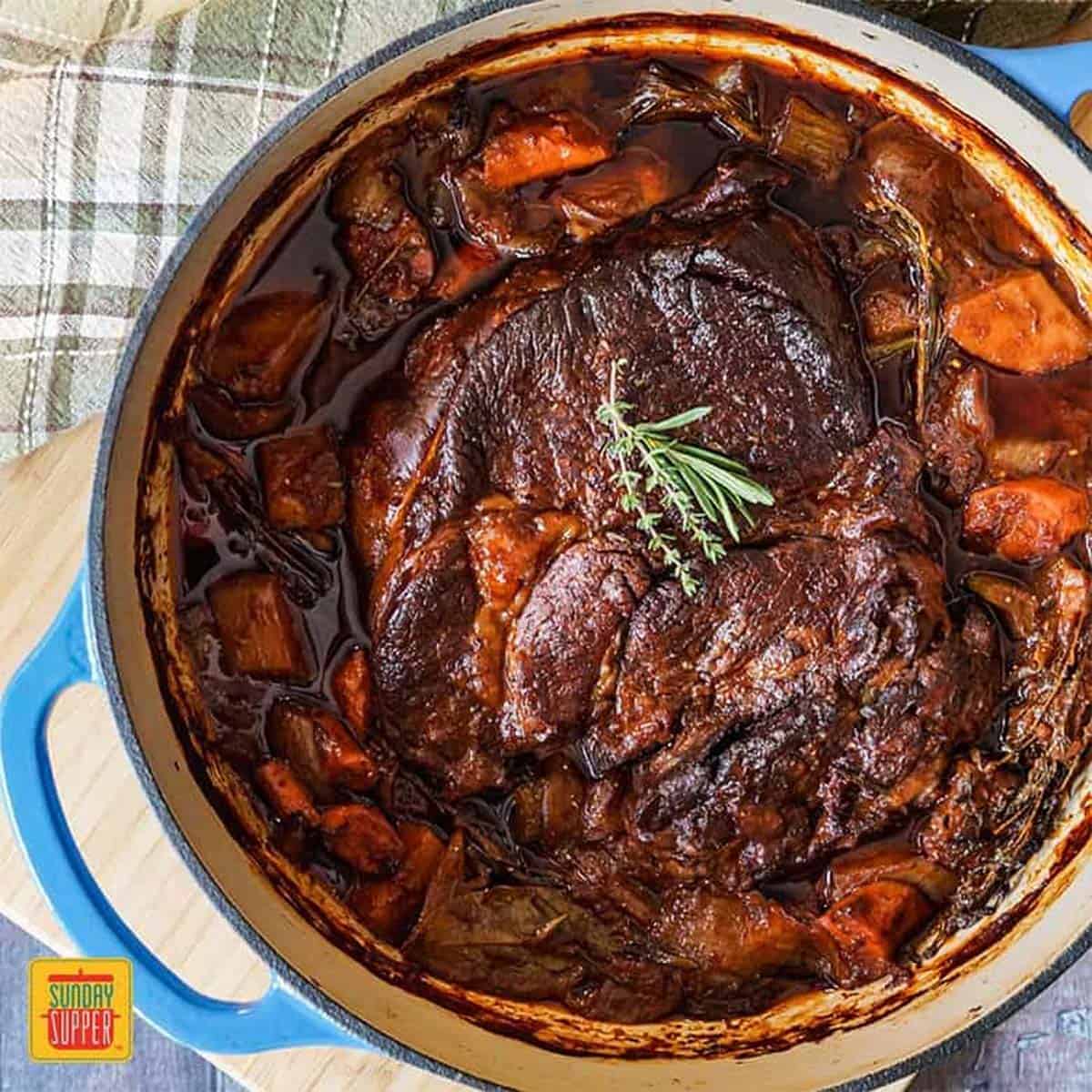 📌 Pin it for later!
Did you enjoy this page? Save it on Pinterest for later!



Save the Video Pin

What are your favorite side dishes for roast beef? Let us know in the comments below which ones you make the most, or send us an email!