This post may contain paid links. If you make a purchase through links on our site, we may earn a commission.
Learn how to make Homemade Buffalo Sauce with just three ingredients! Homemade buffalo sauce is spicy, tangy, easy to make, and versatile, too. You'll want to make your own buffalo sauce every time!
Hot wing sauce is perfect for all kinds of dishes, from homemade buffalo wings to buffalo ranch dip, buffalo cauliflower bites, buffalo meatballs, buffalo chicken dip, and more! The best part about this recipe is that it uses just three ingredients and is ready in 5 minutes.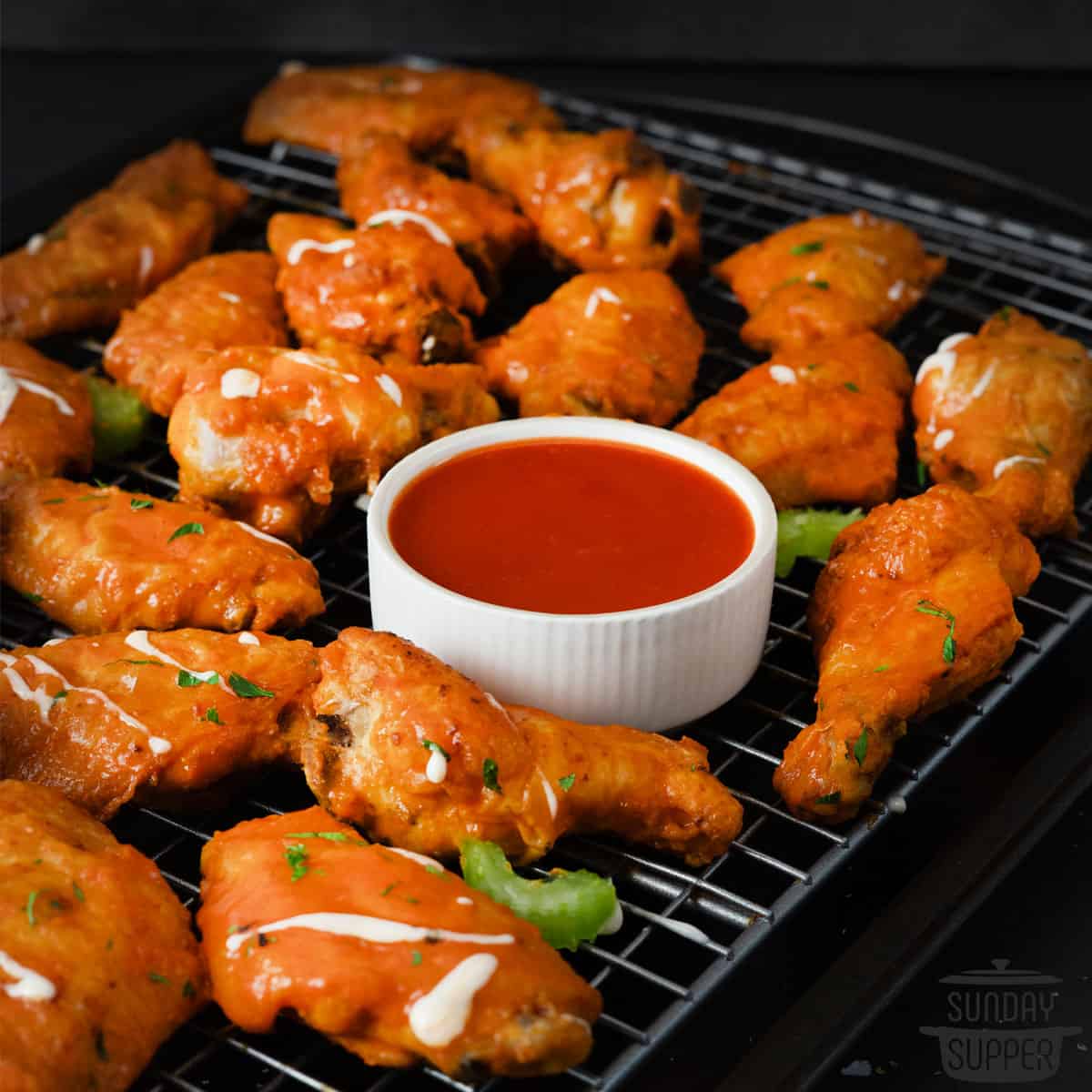 Buffalo Sauce
In general, I consider myself to be a healthy eater and am able to exercise a decent amount of self-control when it comes to food. That is not the case when it comes to all things buffalo sauce!
This includes buffalo wings, grilled buffalo chicken sandwiches, buffalo spice potato chips… the list goes on. If there's buffalo sauce somewhere in the dish, chances are I'm eating it!
The best buffalo sauce is homemade buffalo sauce. Not only does it taste amazing on so many things, it only takes 5 minutes and 3 ingredients to make. How easy is that?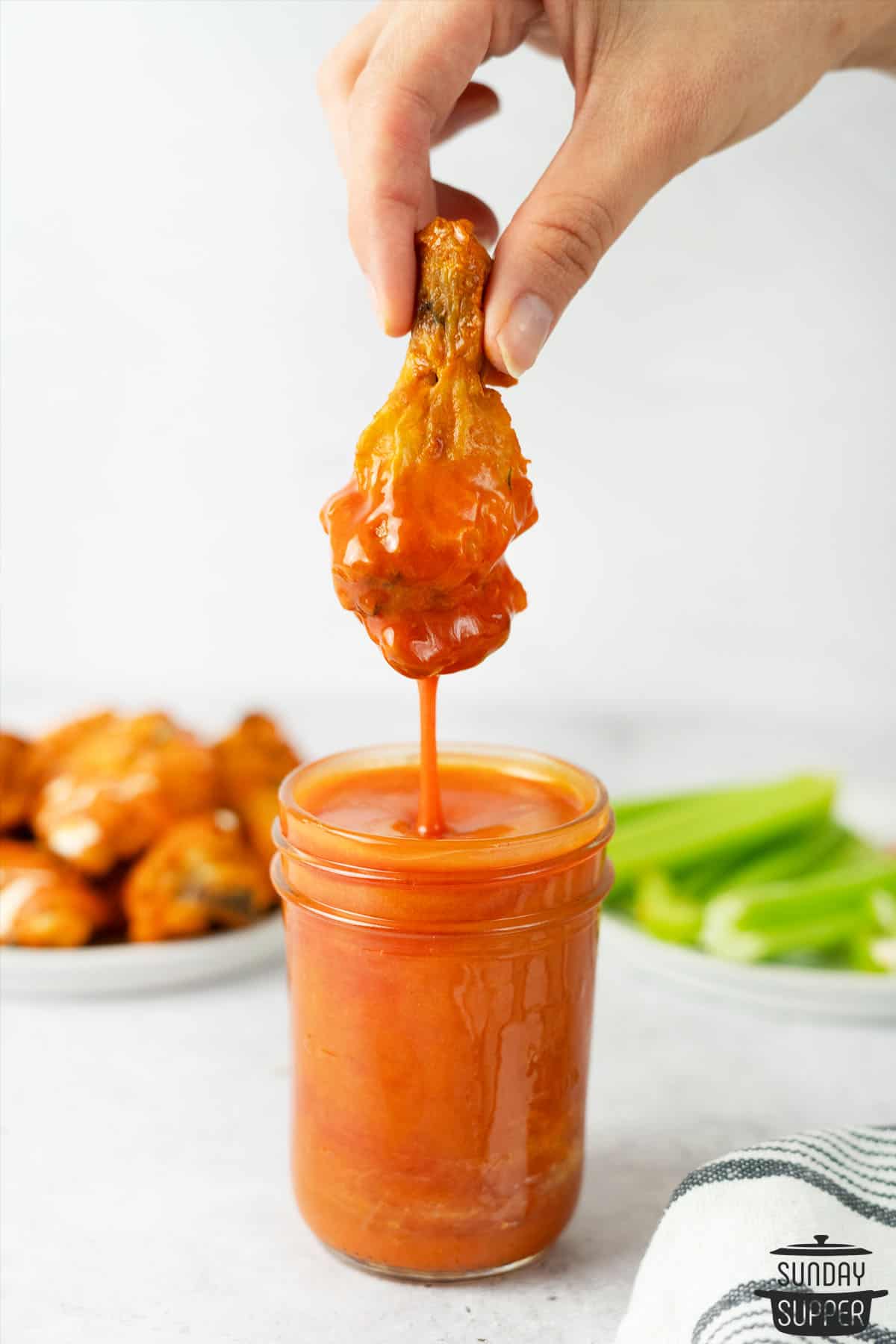 It's easy to learn how to make buffalo sauce! And trust me, it's so worth it to make your own instead of buying it. Homemade buffalo hot sauce is incredibly flavorful! It's definitely the best hot sauce for wings, but you can use it for so much more!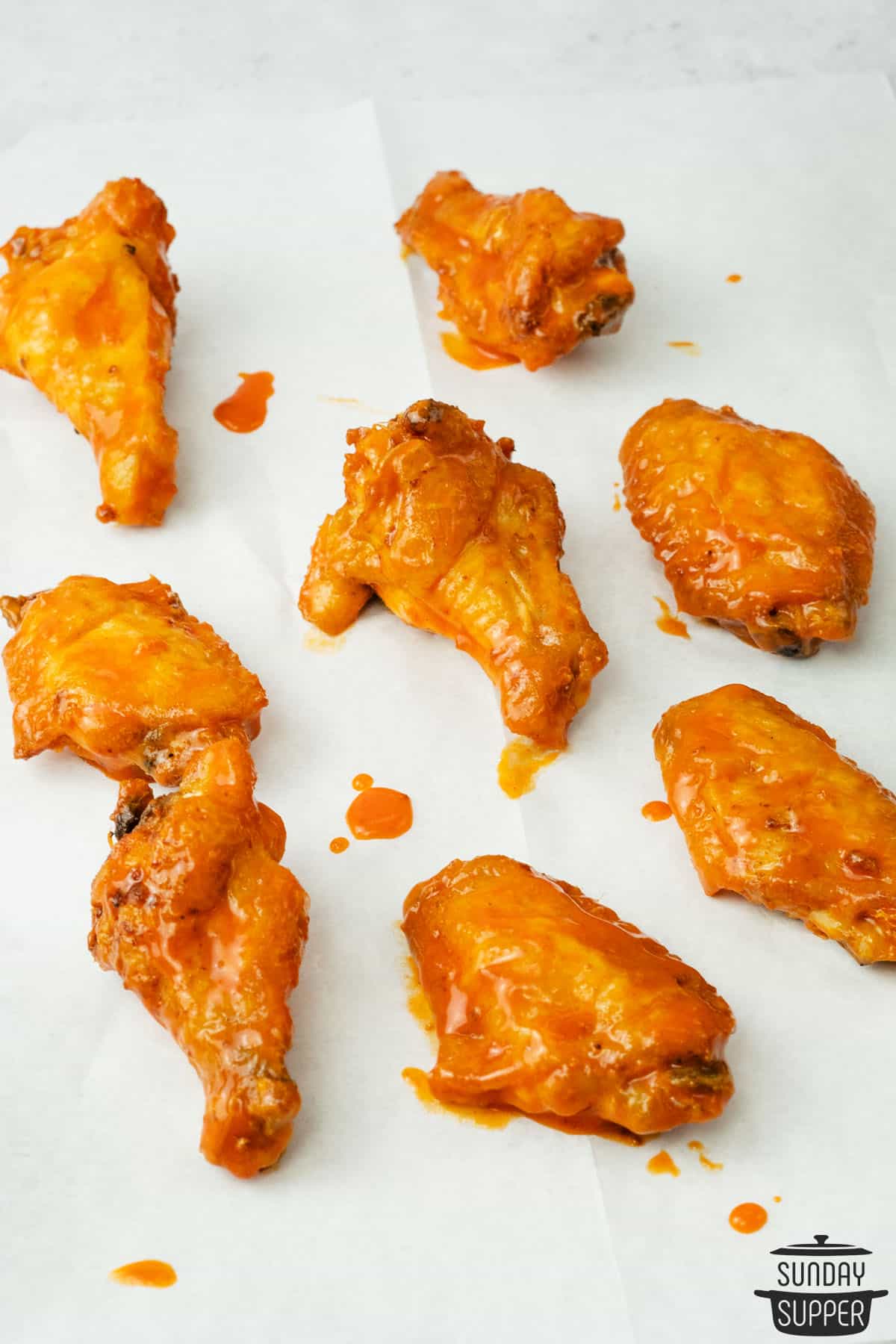 Buffalo Sauce Recipe Ingredients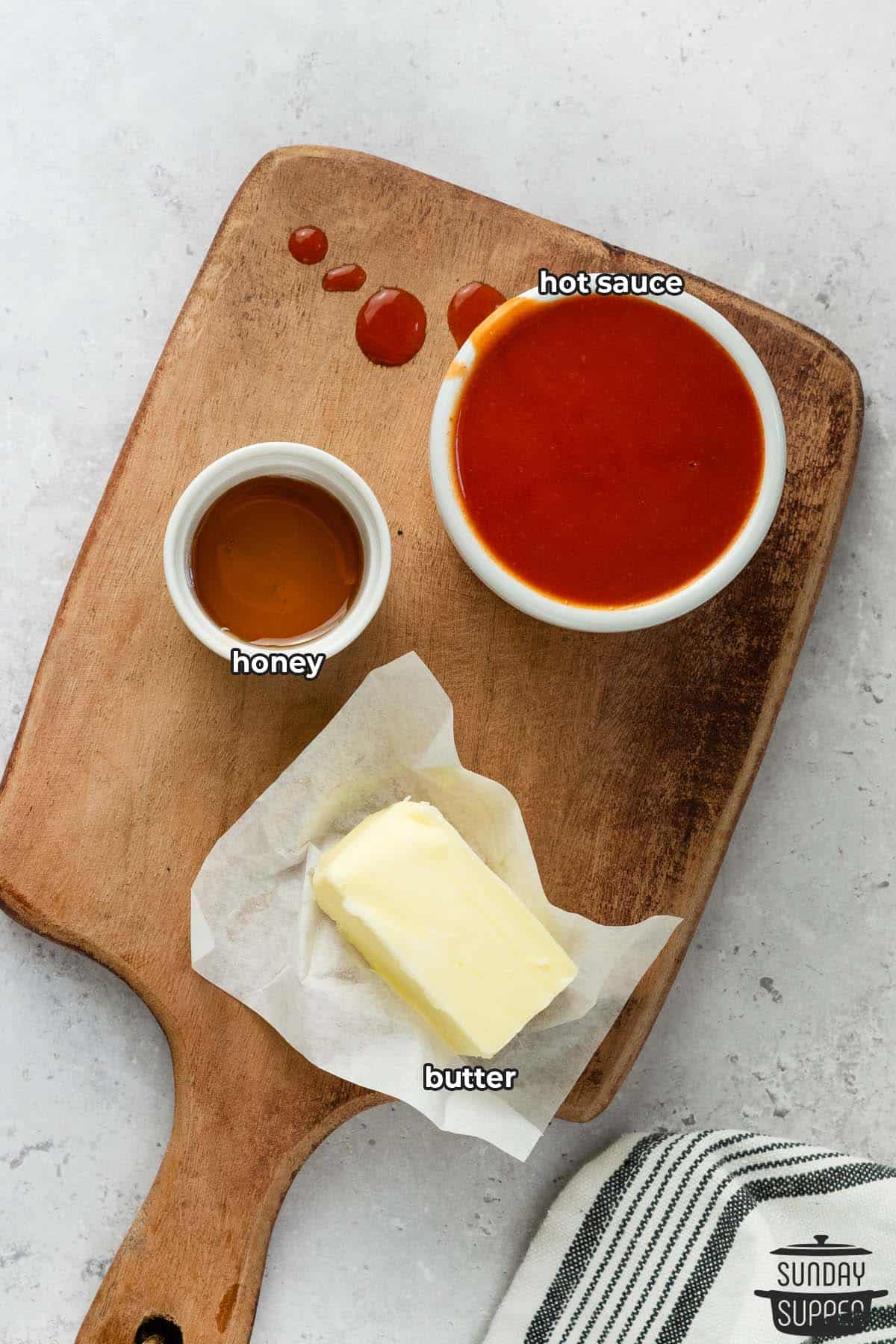 How to Make Buffalo Sauce
Heat a saucepan to medium heat and add the unsalted butter to the pan. Stir the butter around as it slowly melts in the pan. Heat it just until it melts, and be careful that it doesn't brown or burn.
Once the butter has melted add the hot sauce to the skillet. Whisk the hot sauce into the butter until completely combined and let it simmer for a couple of minutes.
Continue to cook the sauce on medium-low for a few minutes and allow the ingredients to melt together.
Add the honey to the buffalo sauce and stir until the honey is combined.
Remove the skillet from the heat when it is heated through. Serve with your favorite recipes!
Get ready to dip these delicious wings in my favorite homemade dressings: blue cheese dressing and ranch dressing.
Try this recipe using my favorite buffalo sauce seasoning!
Buffalo Wing Sauce Recipe Tips
The star of buffalo sauce is the hot sauce itself. My favorite hot sauce to use is Frank's Red Hot Original variety. Frank's redhot gives you that quintessential 'buffalo' flavor to which we are accustomed. It uses aged cayenne peppers, vinegar, and some garlic.
Like a sweeter sauce? Just add a little bit more honey!
If you can tolerate the heat and like a hotter sauce, feel free to add a few dashes of Tabasco sauce or cayenne pepper!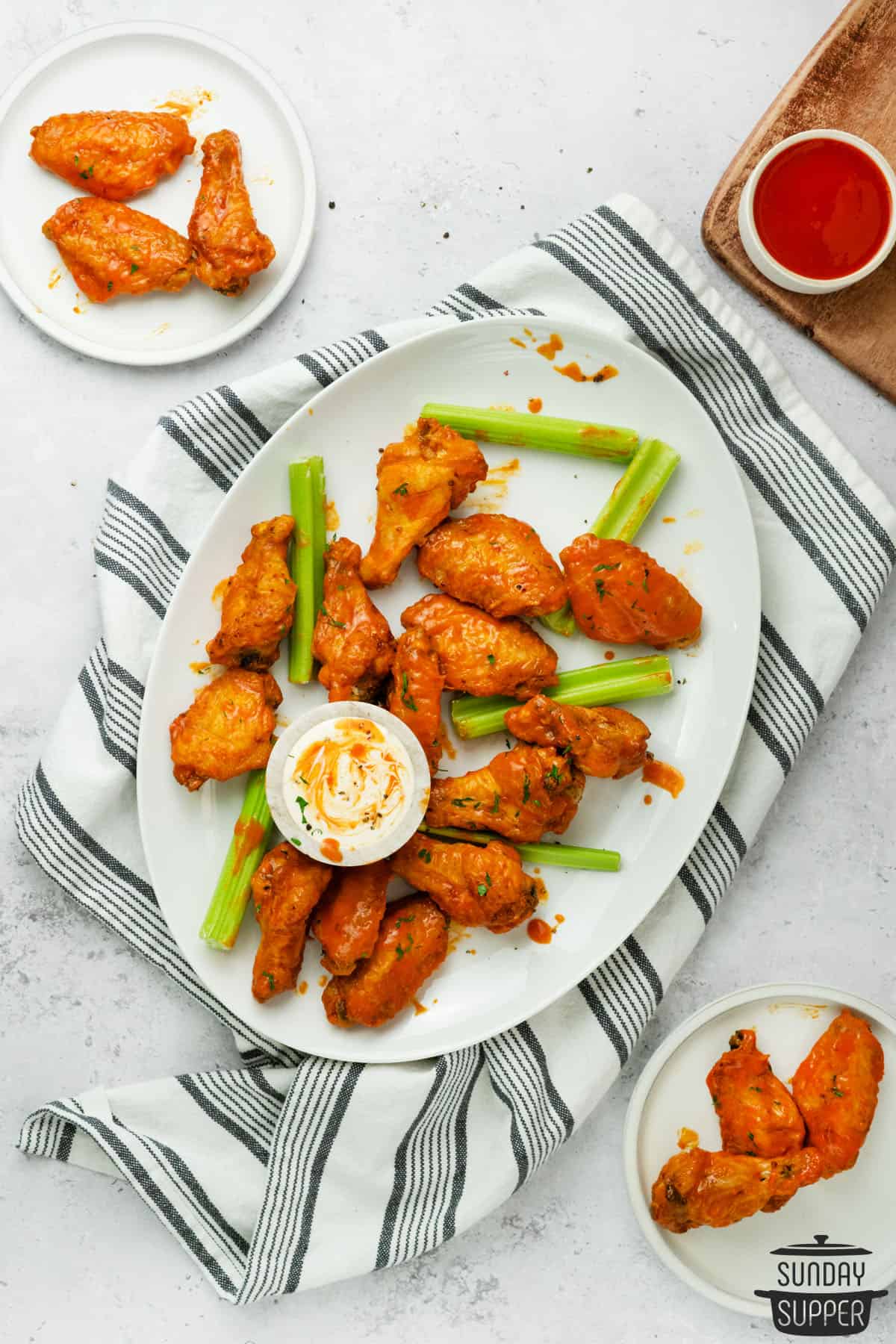 Buffalo Wing Sauce FAQs
Why is it called Buffalo Sauce
Have you ever wondered why it's called buffalo sauce? If so, you're not alone! Buffalo wings originated at a place called the Anchor Bar in Buffalo, New York. As with most food origin stories, there are a number of variations regarding how and why the recipe was created, but the fact is that it happened in Buffalo, New York – so that's what makes it Buffalo sauce!
Is Buffalo Sauce spicy?
Buffalo sauce is a little spicy, but you can adjust the flavor to make it more or less spicy by using honey. The honey in this recipe cuts down the spice a little bit, but you can add more honey to make it even less spicy.
If you'd like to make it even spicier, though, feel free to add a few dashes of Tabasco sauce or cayenne pepper!
Buffalo sauce should contain a nice balance of spicy, tangy, and even a little sweet, depending on how much honey or sugar is added to it.
Chicken Wing Sauce Recipes
Learn how to cut chicken wings perfectly with my step-by-step guide.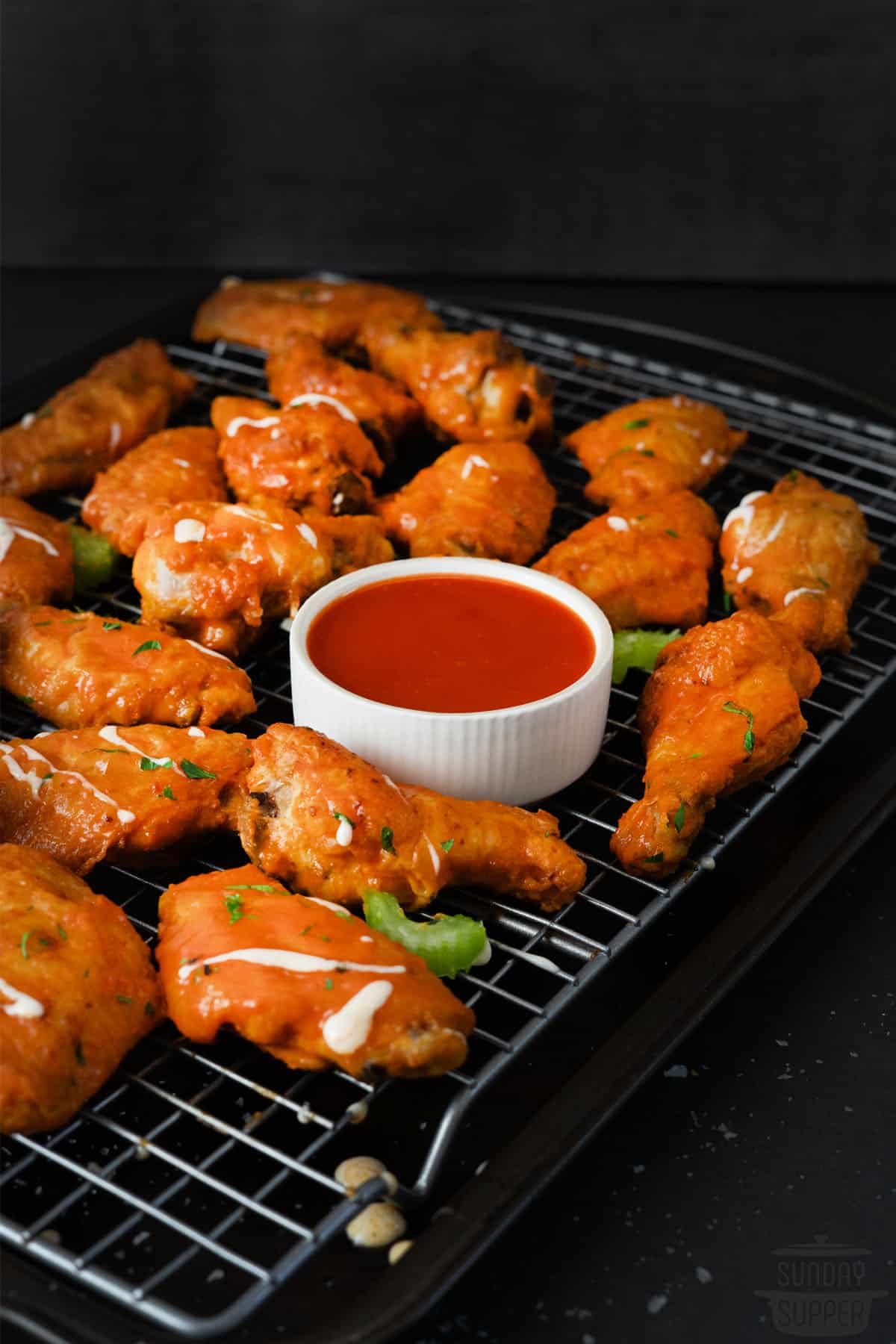 Homemade Sauce Recipes
Make more of your favorite sauce recipes at home! Here are our favorites:
Did you make this recipe? Give it a rating and let us know what you think! We love to hear from you.
📋 Recipe
How to Make Buffalo Sauce
Follow these step-by-step instructions and learn how to make BUFFALO SAUCE! Homemade buffalo sauce is spicy, tangy, EASY to make, and VERSATILE, too!
Instructions
Heat a skillet to medium-low and add 4 Tbsps. of butter to the pan. Slowly melt the butter in the skillet and stir to prevent burning.

Once the butter has melted add ¾ cup of Frank's Red Hot Sauce to the pan. Stir to incorporate into the butter.

Add 1 Tbsp. of honey to the butter and hot sauce. Stir until completely combined. Continue to heat on medium-low for a few minutes until it has heated through. Remove skillet from heat when finished.

Adjust the spice levels as you like. Add more honey for less spice and a few dashes of Tabasco sauce for more spice. Remove from heat and enjoy on your favorite recipes!
Notes
To make the sauce less spicy simply add another Tbsp. of honey. More honey or other sweetener will lessen the spicy flavor.
To add more spice add a few dashes or Tabasco sauce or cayenne pepper.
Nutrition
Calories:
234
kcal
Carbohydrates:
6
g
Fat:
23
g
Saturated Fat:
15
g
Cholesterol:
63
mg
Sodium:
2762
mg
Sugar:
6
g
Vitamin A:
740
IU
Calcium:
7
mg
Did you try this recipe?
Tag #SundaySupper on social and leave a comment below!
Photography by Christine Rooney