Rich and flavorful, this Recipe for Peri Peri Sauce  makes a delicious marinade with a spicy kick for chicken, beef, or pork! Plus, it takes only a few minutes to make with easy ingredients.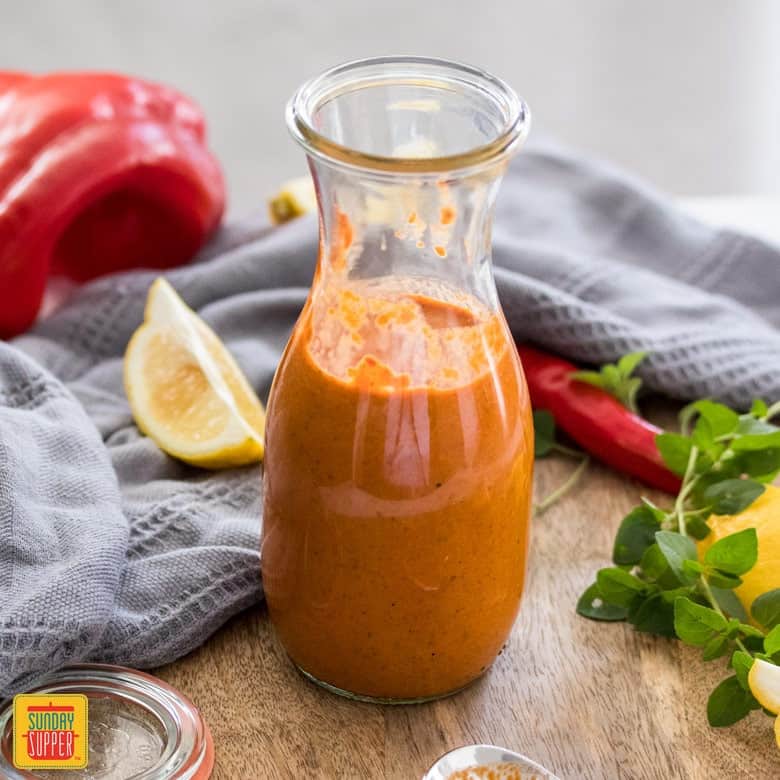 What is Peri Peri Sauce?
Peri Peri Sauce is a spicy sauce that originated in Africa when Portuguese settlers discovered the African bird's eye chili native to Mozambique.
While we commonly hear of Peri Peri as a Portuguese flavor, it is more accurately a South African sauce, and has even become a national dish there!
Most often used on chicken, Peri-Peri Sauce recipe is spicy, tangy and full of flavor.
What is the difference between Peri Peri and Piri Piri?
There is actually no difference between Piri Piri Sauce and Peri Peri Sauce. Piri Piri is the Portuguese name for this spicy sauce and the traditional chili used in it, which translates to 'pepper pepper'.
Peri Peri is the name used in South Africa, and has become the most commonly used name for Peri Peri sauce.
Is Peri Peri Sauce spicy?
Yes, this Peri Peri recipe is spicy, as it uses chili peppers as one of the main ingredients.
As with any spicy sauce recipe, you can adjust the heat levels to your own taste, but without the chili peppers, it's not a true Peri Peri sauce recipe.
What ingredients are in Peri Peri Sauce?
There are different versions of Peri Peri sauce, however a true Peri Peri sauce recipe will contain:
Chili peppers
Onion
Salt
Lemon
Olive oil
Vinegar
Bell peppers
My version uses dried oregano and paprika. Plus, I like to add a touch of sugar to better balance out the flavors. This sauce is amazing, and we have this with roast chicken regularly in our house!
How to make Peri Peri Sauce
The beauty of this Peri Peri sauce recipe is not only how delicious it is, but how easy it is to make.
Heat 2 Tbsps. vegetable oil in a pan, then saute 1/2 of a diced red onion, 4 cloves of crushed garlic, and 2 Tbsps. sweet paprika until softened, about 5 minutes.
Add the onion mixture, along with 2 large fire roasted peppers, 6 to 7 finely chopped Thai red chilis with the seeds removed, 1/4 cup sherry vinegar, 3 Tbsps. lemon juice, the zest of one lemon, 2 tsps. brown sugar, 4 tsps. dried oregano, 1 1/2 tsps. salt, and 1 tsp. black pepper to a blender.
Blend until smooth, and enjoy with your protein of choice!
How to use Peri Peri Sauce
This simple Peri Peri sauce recipe is perfect to use as a marinade or as a side sauce.
Marinate a chicken in this Peri Peri marinade and roast to perfection, or brush it over grilled chicken. We love making chicken similar to Nando's Peri Peri Chicken. It is the best!
Shrimp also pair well with this Peri Peri sauce recipe. You can even add a little to mayonnaise to make a Peri Peri mayonnaise to use as a shrimp dip!
Due to the chili peppers, vinegar and lemon juice, this sauce will store well in an airtight sterilized jar for up to 2 months. Once opened, make sure to use it within a couple of weeks.
For more spicy recipes, try these:
If you're looking for a flavor sensation and you like a sauce with bite, this Peri Peri Sauce Recipe is a must-try!
**PIN Peri Peri Sauce Recipe to save for later **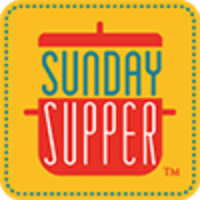 The Sunday Supper Movement is committed to bringing our readers delicious recipes that encourage them to gather and eat together around the family table. Search for your favorite ingredients on our Sunday Supper website. Also check out the Sunday Supper Pinterest boards for plenty more ideas and inspiration.
Sign up for our newsletter to get FREE Sunday Supper recipes delivered right to your inbox!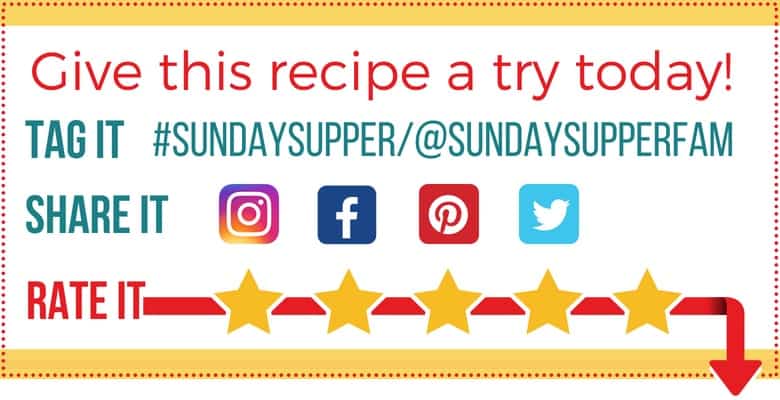 Peri Peri Sauce Recipe
Rich and flavorful, this Peri Peri Sauce recipe makes a tasty MARINADE or side sauce with a kick! It takes only a few minutes to make with easy ingredients.

Ingredients
2

tablespoons

vegetable oil

4

cloves

garlic

crushed

1/2

medium red onion

diced

2

tablespoons

sweet paprika

(see note 3)

2

large

fire roasted peppers

(see note 2)

6-7

Thai red chilis

seeds removed and finely chopped (see note 1)

1/4

cup

sherry vinegar

 or red wine vinegar

3

tablespoons

lemon juice

Zest of one lemon

2

teaspoons

brown sugar

4

teaspoons

dried oregano

1 1/2

teaspoons

salt

1

teaspoon

cracked black pepper
Instructions
Heat the oil then saute the onions, garlic and paprika until softened (about 5 minutes).

Add the onion mixture along with all the other ingredients to a blender and blend until nearly smooth.
Recipe Video
Recipe Notes
Feel free to adjust the heat to your taste by adding more or less chili peppers. This Peri Peri sauce recipe is medium-hot.
When using fire roasted peppers from a jar, discard the liquid they came in.
You can used smoked paprika if you prefer.
Nutrition Facts
Peri Peri Sauce Recipe
Amount Per Serving
Calories 64
Calories from Fat 27
% Daily Value*
Total Fat 3g 5%
Sodium 568mg 24%
Potassium 196mg 6%
Total Carbohydrates 7g 2%
Protein 1g 2%
* Percent Daily Values are based on a 2000 calorie diet.