This post may contain paid links. If you make a purchase through links on our site, we may earn a commission.
Indulge in the irresistible flavors of homemade Yum Yum Sauce with my easy recipe. Elevate your dishes with this creamy and tangy sauce that's perfect for dipping, drizzling, or as a flavorful condiment. Discover the secret to making your favorite Japanese steakhouse sauce at home today! It's ready in just 15 minutes!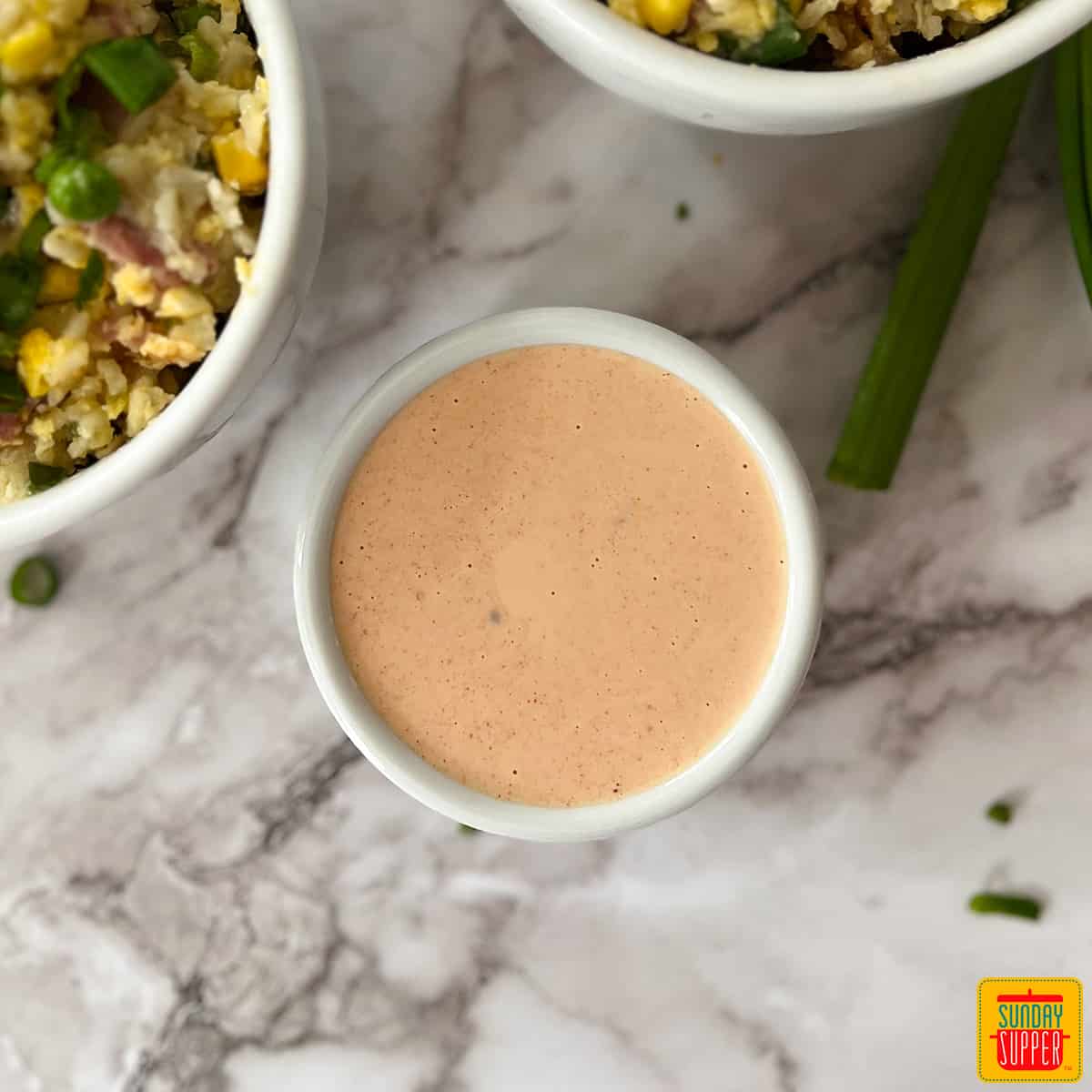 What is Yum Yum Sauce?
It is a delicious mayonnaise-based famous Japanese steakhouse sauce, traditionally for shrimp or steak. It has a rich, sweet flavor that pairs well with many different dishes. In fact, it's also known as Japanese Steakhouse Shrimp Sauce! Once you try it, though, you'll feel like you are at a hibachi restaurant and understand why we say "yum yum"—it's that good!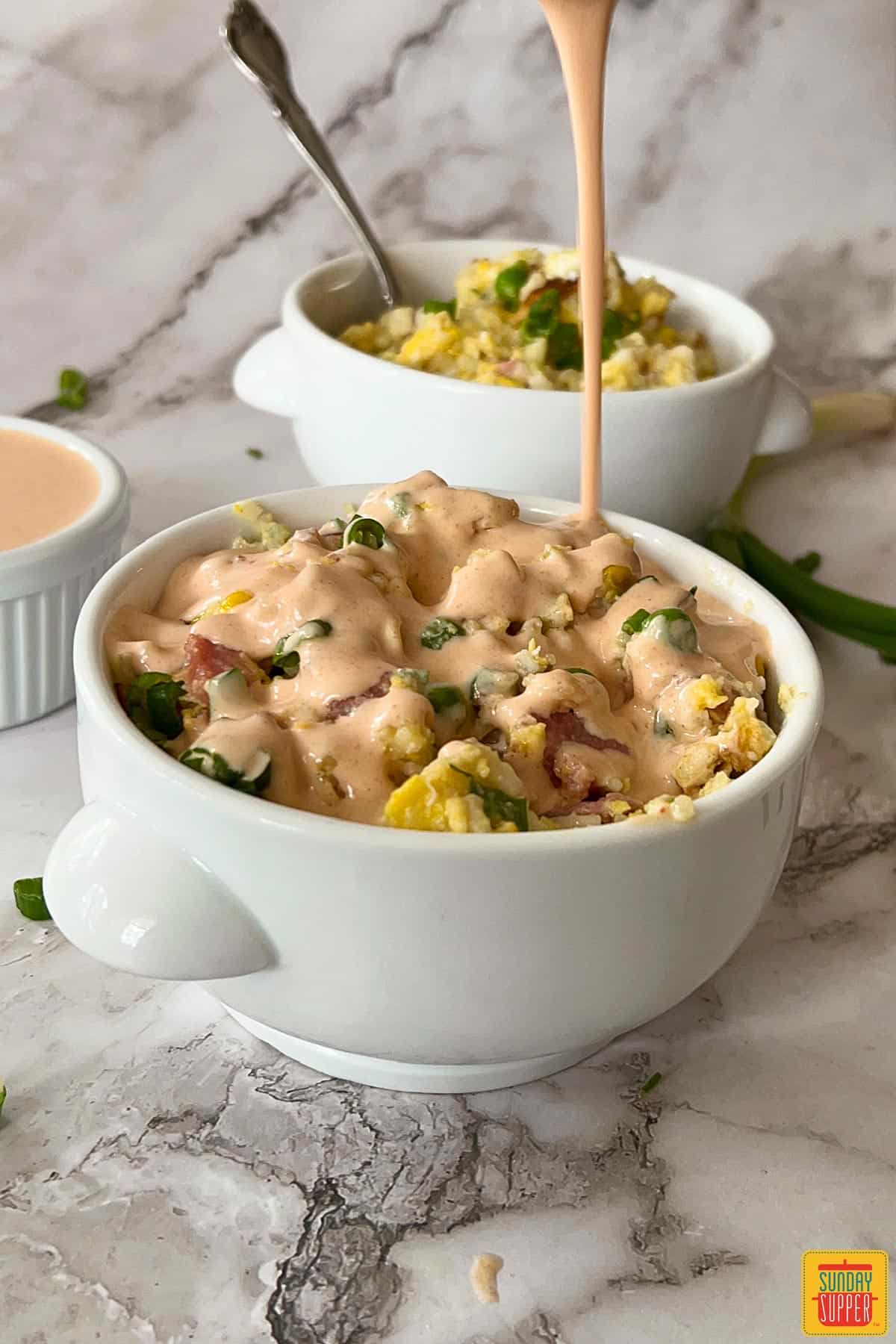 Yum Yum Sauce Ingredients
mayonnaise
water
Tomato paste or ketchup
sugar
paprika
garlic powder
lime juice
salt
red pepper flakes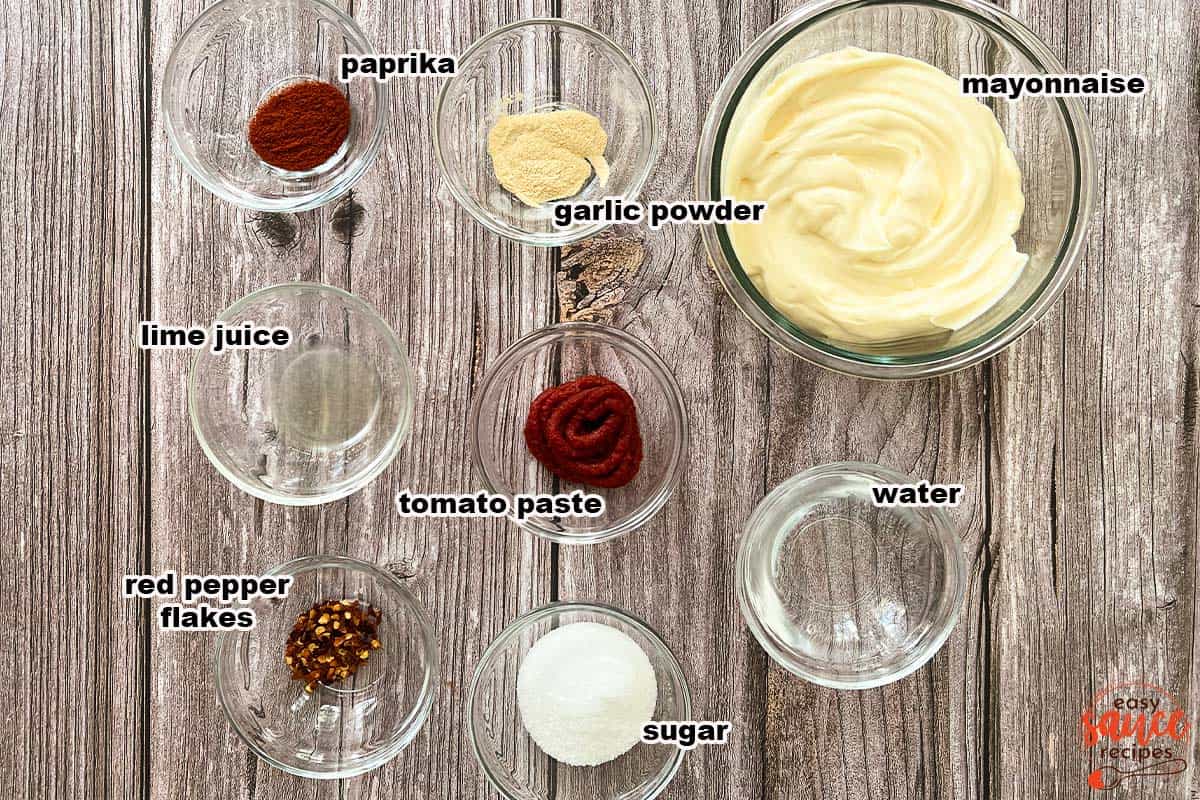 How to make Yum Yum Sauce
Combine all ingredients and mix well.
Whisk until smooth and creamy.
Serve, and enjoy with your favorite protein, seafood, steak bites, poke bowls, or in a rice bowl! Just make believe you are one of your favorite Japanese Hibachi Restaurants.
Recipe for Yum Yum Sauce Tips
You can substitute ketchup for tomato paste if you prefer.
If you prefer more of a white sauce, just cut back on the amount of tomato sauce you use and add a bit more of the mayo base.
If you want to add a kick to your seafood sauce, add spicy paprika and cayenne pepper.
This is an amazing condiment that will elevate all your sandwiches!
Yum Yum Sauce Recipe FAQs
Does Yum Yum sauce need to be refrigerated?
Keep your sauce in the refrigerator. Not only does it contain ingredients like mayonnaise, but it tastes better cold, too! We don't recommend heating it up.
Is Yum Yum sauce gluten-free?
Yes, it is. You can serve this sauce with any gluten-free dish.
Is Yum Yum sauce the same as Japanese Mayo?
No, they are totally different. While this pink sauce is made with mayo and tomato paste, it is a totally different taste and consistency than Japanese Mayo.
Make Ahead and Storage
Make Ahead
I always try to make this sauce at least a day ahead of time. It is so much better when the flavors have time to marinate.
Storage
You can store this mayo-based sauce in an airtight jar in the refrigerator for up to a week. Just give it a good stir when you are ready to use it again.
Yum Yum Shrimp Sauce
How to Use Homemade Yum Yum Sauce Recipe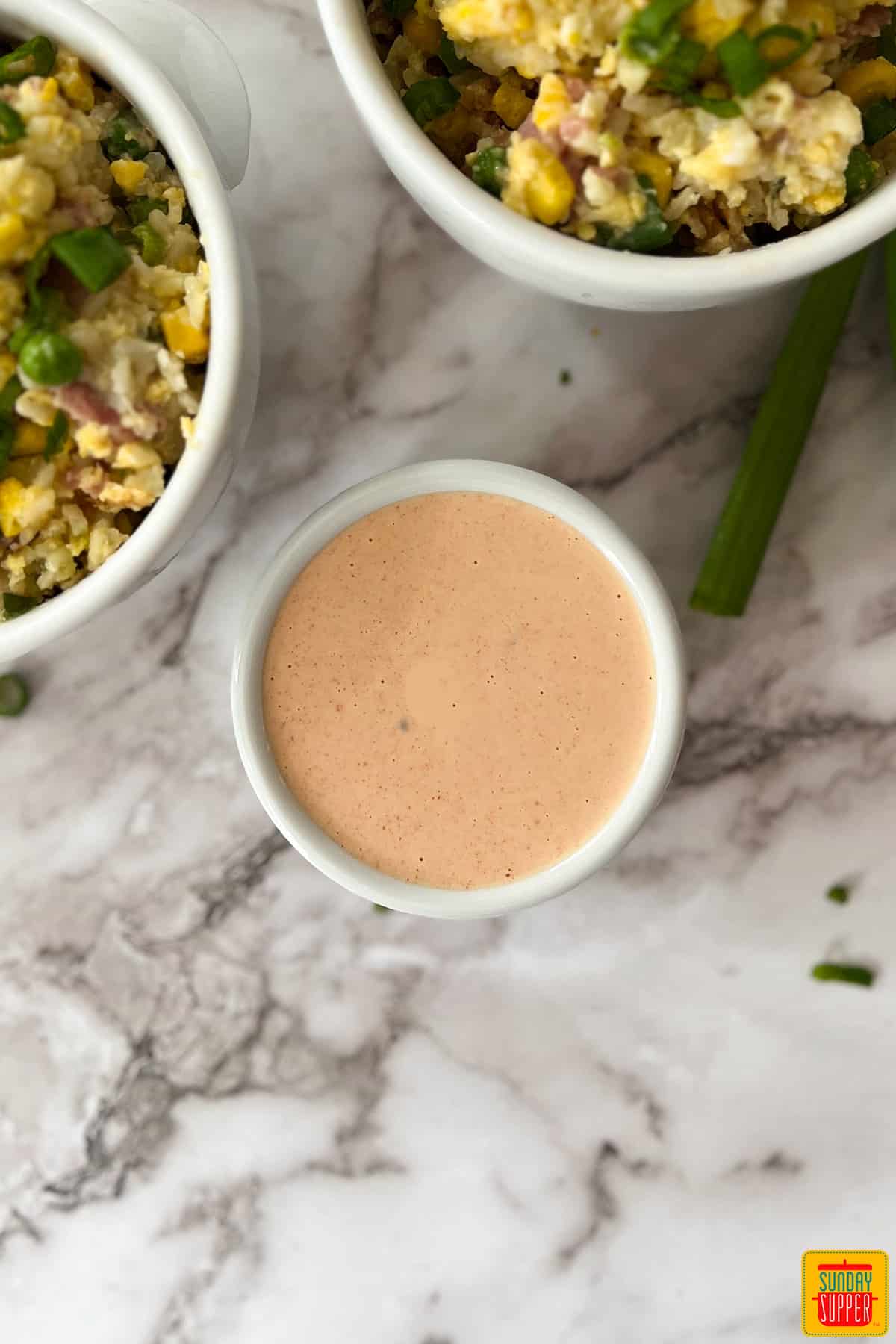 📋 Recipe
Yum Yum Sauce Recipe
You'll want to dip everything in YUM YUM SAUCE after trying this recipe! Homemade Yum Yum Sauce pairs deliciously with chicken, fish, beef, and veggies!
Instructions
Combine all ingredients and mix well.

2 cups mayonnaise,

¼ cup water,

¼ cup tomato paste,

½ tsp. paprika,

2 Tbsps. sugar,

1 tsp. garlic powder,

1 lime,

a pinch of salt,

¼ tsp. red pepper flakes

Mix until smooth and creamy.

Serve as a dipping sauce or enjoy with your favorite recipes!
Nutrition
Calories:
815
kcal
Carbohydrates:
14
g
Protein:
2
g
Fat:
84
g
Saturated Fat:
13
g
Cholesterol:
47
mg
Sodium:
847
mg
Potassium:
234
mg
Fiber:
1
g
Sugar:
11
g
Vitamin A:
715
IU
Vitamin C:
8.5
mg
Calcium:
20
mg
Iron:
1.1
mg
Did you try this recipe?
Tag #SundaySupper on social and leave a comment below!