Gluten Free Oatmeal Raisin Cookies are easy to make soft, chewy oatmeal cookies filled with plump raisins. You wouldn't guess they are gluten free!
Gluten Free Baking
Gluten free baking can be tricky at times but certainly not with these Gluten Free Oatmeal Raisin Cookies. These cookies are perfectly soft and chewy. The raisins are sweet and plump and you don't need any fancy gluten free baking ingredients to make these cookies! This gluten free cookie recipe uses easy to find gluten free flour, baking powder, and oats.
If you're eating a gluten free diet you will likely have all you need to make these gluten free oatmeal raisin cookies a raving success. If you don't, you'll be super happy to know that the kind of flour you need is just a gluten free all-purpose flour available in any supermarket or grocery store. The only other specialized ingredient is gluten free baking powder, which luckily, most are these days, however, be sure to check the packaging to confirm that you have the gluten free type.
I remember when eating gluten free seemed so limited but these days there is nearly no recipe that cannot be made gluten free. There are wonderful flourless cakes that use nuts as their base like my Flourless Chocolate Cake or Flourless Lemon Cake. Both are totally delectable treats and gluten free.
What sort of oats to use in gluten free oatmeal cookies?
This is an interesting question. Technically, oats are naturally gluten free, however during processing they can come into contact with other gluten containing products like wheat, barley and many more. In some parts of the world, the claim of oats to be gluten free is prohibited, but in the US you can easily find oats that are marked gluten free.
Also, some people who are gluten intolerant might have a sensitivity to oats. For this reason, I suggest checking with any gluten intolerant people that you intend to bake these cookies for if they have a sensitivity to oats before you make them.
Use whole rolled oats for these cookies. They have a much better, chewier texture which is, for me, the whole point of oatmeal cookies.
How do you make gluten free Oatmeal Raisin Cookies?
Ok, now we're getting to the good stuff. Why? Because these are incredibly easy to throw together. If I didn't sell you on the fact that they just use simple supermarket available ingredients, then surely the speed in which you can make and bake them will.
These cookies are a simple case of beating sugar and butter, adding dry ingredients then spooning them onto trays and baking for 12-15 minutes.
I use brown sugar when making these gluten free oatmeal raisin cookies. Firstly, I love the bold flavor of brown sugar and secondly brown sugar has a higher moisture content which adds to both the moistness and chewiness of the baked cookie. It also, in my opinion,  somehow enhances the butteriness (technical term, of course).
What I love most about these gluten free oatmeal raisin cookies, after everything I've said so far, is just the simple fact that they don't taste any different to a gluten-full (another technical term 😊 ) cookie. Everyone can enjoy these gluten free oatmeal raisin cookies and not feel like they are missing out on anything at all.
I hope you love these Gluten Free Oatmeal Raisin Cookies as much as I do. Easy to make, quick to bake and super simple to devour.
Want more gluten free recipes? Try these…
**** PIN GLUTEN FREE OATMEAL RAISIN COOKIES to save for later ****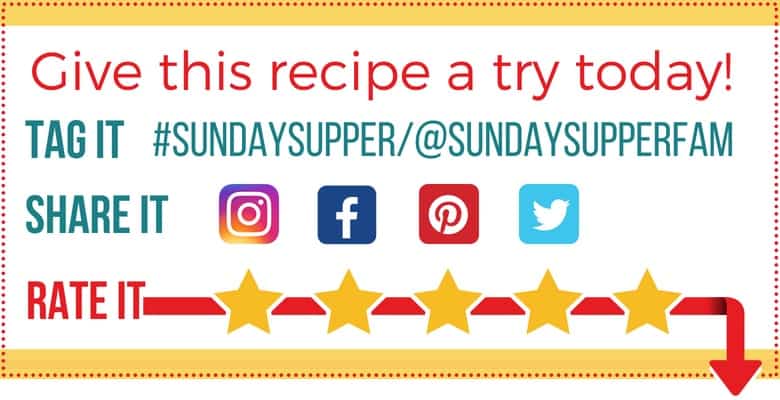 Gluten Free Oatmeal Raisin Cookies
Gluten Free Oatmeal Raisin Cookies are easy to make soft, chewy oatmeal cookies filled with plump raisins. You wouldn't guess they are gluten free!
Ingredients
1/2

cup

unsalted butter, softened

1 stick, softened

1/2

cup

brown sugar

1

egg

lightly beaten

1

teaspoon

vanilla extract

optional

1/2

cup

Gluten free all-purpose flour

2

teaspoons

Gluten free baking powder

1

teaspoon

ground cinnamon

1

cup

raisins

2 1/2

cups

whole rolled oats
Instructions
Preheat the oven to 350F / 180C / 160C fan forced. Line 2 flat baking trays with baking paper.

Using a stand mixer or handheld beater, beat the butter and sugar until creamy. Make sure to scrape down the sides of the bowl regularly.

Beat in the egg and vanilla if using until smooth.

Fold in the flour, baking powder, cinnamon and raisins, then finally fold through the oats.

Shape heaped tablespoons of mixture or use a cookie scoop and place on the trays about 1.5 inches apart.

Bake for 12-15 minutes or until golden. Cool on trays for 5 minutes before transferring to a wire rack to cool completely.
Recipe Video
Recipe Notes
For best results you should always weigh ingredients like flour and sugar. Kitchen scales are relatively cheap but if you can't weigh the ingredients, use the spoon and level method (don't scoop).
Nutrition Facts
Gluten Free Oatmeal Raisin Cookies
Amount Per Serving
Calories 136
Calories from Fat 45
% Daily Value*
Total Fat 5g 8%
Cholesterol 20mg 7%
Sodium 8mg 0%
Potassium 147mg 4%
Total Carbohydrates 20g 7%
Protein 2g 4%
* Percent Daily Values are based on a 2000 calorie diet.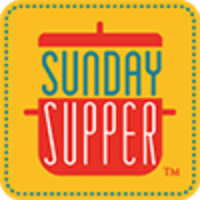 The Sunday Supper Movement is committed to bringing our readers delicious recipes that encourage them to gather and eat together around the family table. Search for your favorite ingredients on our Sunday Supper website. Also check out the Sunday Supper Pinterest boards for plenty more Sunday Dinner Ideas and inspiration.
Sign up for our newsletter to get FREE Sunday Supper recipes delivered right to your inbox!