Through easy weeknight meals and Sunday dinner ideas, Sunday Supper Movement strives to create a better future for families. We are dedicated to our mission: to inspire others to bring back Sunday Supper around the family dinner table!
It is our passion to create a better future for families by partnering with brands and services who care for them, and who help them feel good, eat better, and connect with one another. More than anything, we believe in the power of our mission and the goodness it brings to families around the dinner table in every home.
How It All Started: Sunday Supper Movement
Isabel Laessig, also known as Family Foodie, is the founder of Sunday Supper Movement and the Food Wine Conference. As a mother of four, Isabel knows both the struggles and the joys of coming up with family meal ideas everyone at the table will love.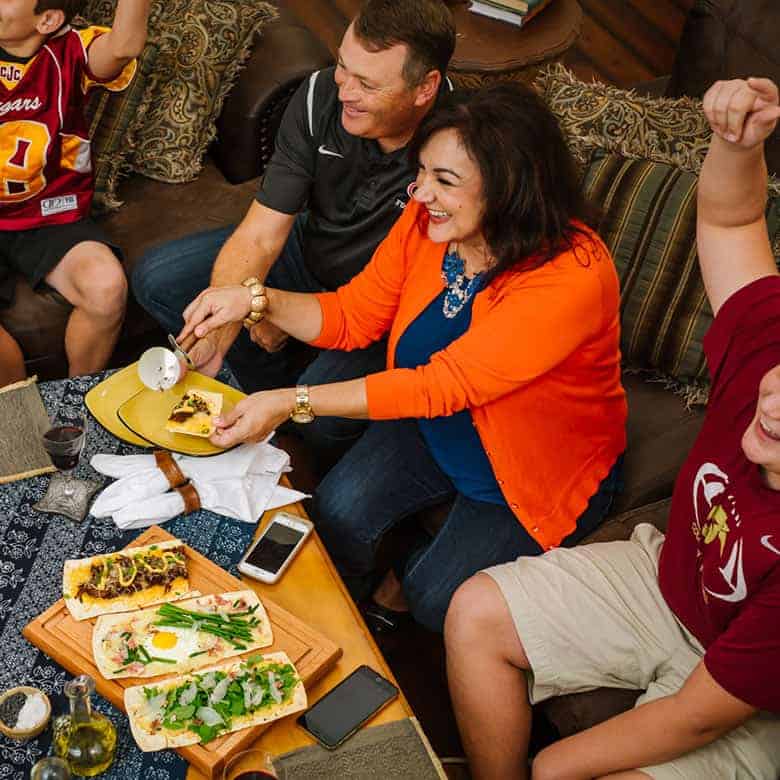 She was touched, and found her inspiration, when her oldest left for college. When asked what she would miss most about home, her response was: "The time we spend in the kitchen and around our family table." This response is what led Isabel to start her blog, Family Foodie, and later, the Sunday Supper Movement. She knows firsthand the benefits that shopping, planning, cooking, and spending time around the family table has had on her family, and is passionate about sharing her mission with others!
Sunday Supper Movement first began in January of 2012, when Isabel reached out to other bloggers to create and share their own Sunday dinner ideas and more. The concept was so much fun, it became a tradition, and the official Sunday Supper community was formed!
Sharing Sunday Dinner Ideas Globally
Now, by combining our multinational reach with our deep roots in social media marketing and blogging, Sunday Supper Movement partners with like-minded brands and influencers to create a difference in the lives of all families.
Sunday Supper starts off as one day a week and soon becomes a way of life.
You, too, can become a part of our Sunday Supper family! Join us in taking the Sunday Supper Pledge, and tell us what inspires you to share dinner with your family every week.
Start by sharing some of our favorite recipes with your family! Classics like Beef Chuck Roast, Gluten Free Au Gratin Potatoes, Pork Chops with Mushroom Gravy, and Chicken and Mushroom Pie are always favorite Sunday dinner ideas around our family table.
Beef Chuck Roast Recipe

Gluten Free Au Gratin Potatoes

Pork Chops with Mushroom Gravy

Chicken and Mushroom Pie
Homemade Strawberry Shortcake Biscuits, Strawberry Dole Whip, Carlota de Limon (Charlotte Russe Dessert), and Almond Ooey Gooey Butter Cake are the easiest dessert recipes you can find, and your family will love them!
Strawberry Shortcake Biscuits

Strawberry Dole Whip

Carlota de Limon

Ooey Gooey Butter Cake