Perfect for a side dish, or a topping for tacos! This Peach Mango Salsa is light and fresh, combining the flavors of summer! Fresh peach, paired with red onion, fresh cilantro, a touch of lime and ripe tomato  – everything you need to top off summer party!
Who is loving their summer this year? Me, me, me! I love summer at the best of times, but I've forgotten just how much I love fresh summer produce! I'm going crazy for peaches, blueberries, blackberries and raspberries and watermelon! I love adding fresh fruit to my savory foods, especially in salads, like this watermelon mint feta salad, and adding it to yogurt in the morning for breakfasts! I also love topping fruit on my savory dishes!
This Peach Mango Salsa is the ultimate salsa for savory toppings, or just to knock back with a bag of tortilla chips! I for one, love salsa as a quick summertime appetizer. It's the perfect amount of food for a quick pre-dinner snack, or a pre-dinner party appetizer when you don't want to eat too much too soon!
The peach mango salsa itself is very easy to make and requires seven simple ingredients found in the supermarket. For this peach mango salsa, I opted for fresh peach and mango, cilantro, tomato, red onion, jalapeno and lime juice. The freshness of the peach and mango pair beautifully with the spice of the red onion and jalapeno and the tomato brings a lovely addition to the dish!
Tips on buying produce for this peach mango salsa
When it comes to buying peaches, look for yellow peaches that are firm, but not over or under ripe. Under ripe and bruised peaches will be hard to cut and you'll end up with mushy salsa! Too firm, and your peach will be bitter, rather than sweet. Sweet peaches are ideal for this recipe, as it balances out the spice and acidity from the jalapeno and tomato.
The same goes for mangoes. You'll want to avoid an overripe mango, as well. I do the old sniff test to see if my mangoes are ripe. Generally, if you can smell the mango flavor when you sniff the end of the mango, it'll be ripe. That and the firmness of the mango are great guidelines.
The tomatoes will need to be firm if you want to dice them easily. I generally use one small, ripe, firm roma tomato for this recipe and dice it into small pieces. The smaller the pieces of tomato, the better! I'm a firm believer that food chopped into smaller pieces tastes way better than chunky food!
This peach mango salsa tastes best with the freshest ingredients you can find! Farmers markets are always bursting with fresh fruit and vegetables and would be the first place I'd recommend to seek out the best food you can find!
Want more recipes like this peach mango salsa?
More about Peaches
Celebrate the rest of summer with fresh, easy and delicious food! Perfect to serve as a party appetizer, or on top of your favorite savory dish!
**** PIN this PEACH MANGO SALSA recipe to save for later ****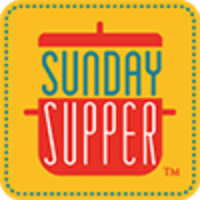 The Sunday Supper Movement is committed to bringing our readers delicious recipes that encourage them to gather and eat together around the family table. Search for your favorite ingredients on our Sunday Supper website. Also check out the Sunday Supper Pinterest boards for plenty more ideas and inspiration.
Sign up for our newsletter to get FREE Sunday Supper recipes delivered right to your inbox!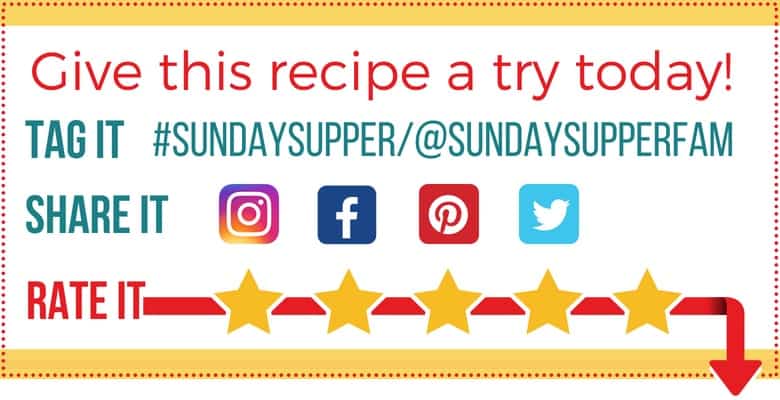 Peach Mango Salsa
A lightly balanced, peach mango salsa that can be eaten as an appetizer with tortilla chips, or topped onto your favourite savoury dish! Light and fresh, made with some of the best produce that summer has to offer!
Ingredients
1/2

small

mango

finely diced

1

peach

finely diced

1/2

jalapeno

or one if you want it spicy

1/4

red onion

very finely diced

1/4

cup

cilantro

finely chopped

1

tbsp

lime juice

1/4

tsp

salt

1/4

tsp

pepper
Instructions
Place all ingredients in a small bowl and stir until well combined.

Adjust salt and pepper, and lime juice according to taste.
Nutrition Facts
Peach Mango Salsa
Amount Per Serving
Calories 19
% Daily Value*
Sodium 146mg 6%
Potassium 81mg 2%
Total Carbohydrates 4g 1%
* Percent Daily Values are based on a 2000 calorie diet.