If you have lots of apples, one great way to use them is to make Stewed Apples. Stewed Apples are easy to make and perfect for so many things (and they freeze too!)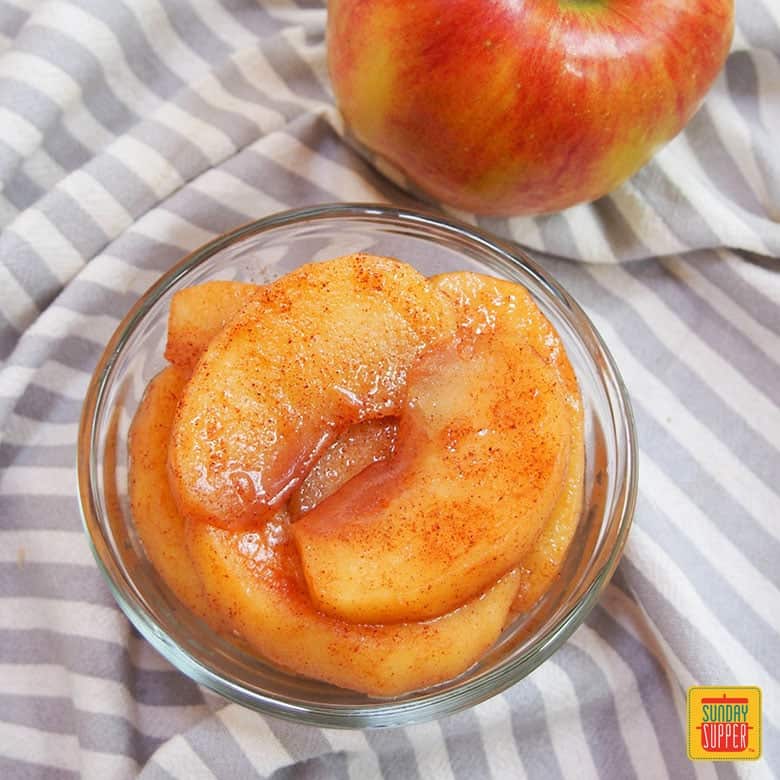 Apples are a favorite in our house at any time of the year, but they are particularly good in fall, of course, when they are in season locally. We are lucky enough to live in an area with lots of apple orchards and we try to go picking at least once each year. After all, apples are good for you, right?! Learn about the health benefits of apples and how to shop for and store them in our Facts About Apples article.
Inevitably, though, that means you have a huge bag of apples to try to get through. Apples do keep a lot better than many fruits, but there's still a limit to how long you want to keep them in a warm house. While we love snacking on them, they also go in various favorite recipes, like Swiss Bircher muesli and apple and bacon cornmeal scones.
Why make stewed apples?
After making all the fresh apple recipes, If you still find yourself with lots of apples, stewed apples are a great way to use up a glut. They're also an incredibly delicious addition to so many dishes. I like to make up a small amount of stewed apples to keep in the fridge for various dishes, or I make more if I know I have a particular dish in mind.
Can I freeze Stewed Apples?
Stewed Apples will keep in the fridge, covered, for around a week then you can freeze them if you want to keep longer. This stewed apples recipe is for one apple which will make a couple parfaits or toppings for pancakes etc. If you want more, it's easy to increase all the quantities – just be aware they will take a bit longer to reduce the liquid with more, but a bigger batch is more convenient if you plan to freeze the stewed apples for easy use.

How to make stewed apples
There are a couple of variations on how to cook stewed apples. Essentially, stewing means you cook the apples in a little liquid and sweeten them a little. The liquid can be either water or apple juice. Some versions first cook the apples in a little butter which adds a bit of richness. You can add spice, or not, as you prefer. Personally, I think a little cinnamon is always good.
Peel the apple and cut into quarters.
Remove core then either slice or dice the apples (depending, in part how you will use them).
Melt the butter in a pan, add the apples and cook a couple of minutes.
Add the apple juice, cinnamon, and lemon juice then simmer a few more minutes until the apples are just tender and the liquid is syrup-y.

How to use stewed apples
Stewed apples have so many uses, such as:
apple crumble
apple crisp
apple muffins
apple turnovers
in cakes
in a simple sauce with pork or chicken (eg add a little cream or stock and some prunes)
as an easy dessert with ice cream
alongside/on top of waffles or pancakes
to make a parfait, either for dessert or breakfast.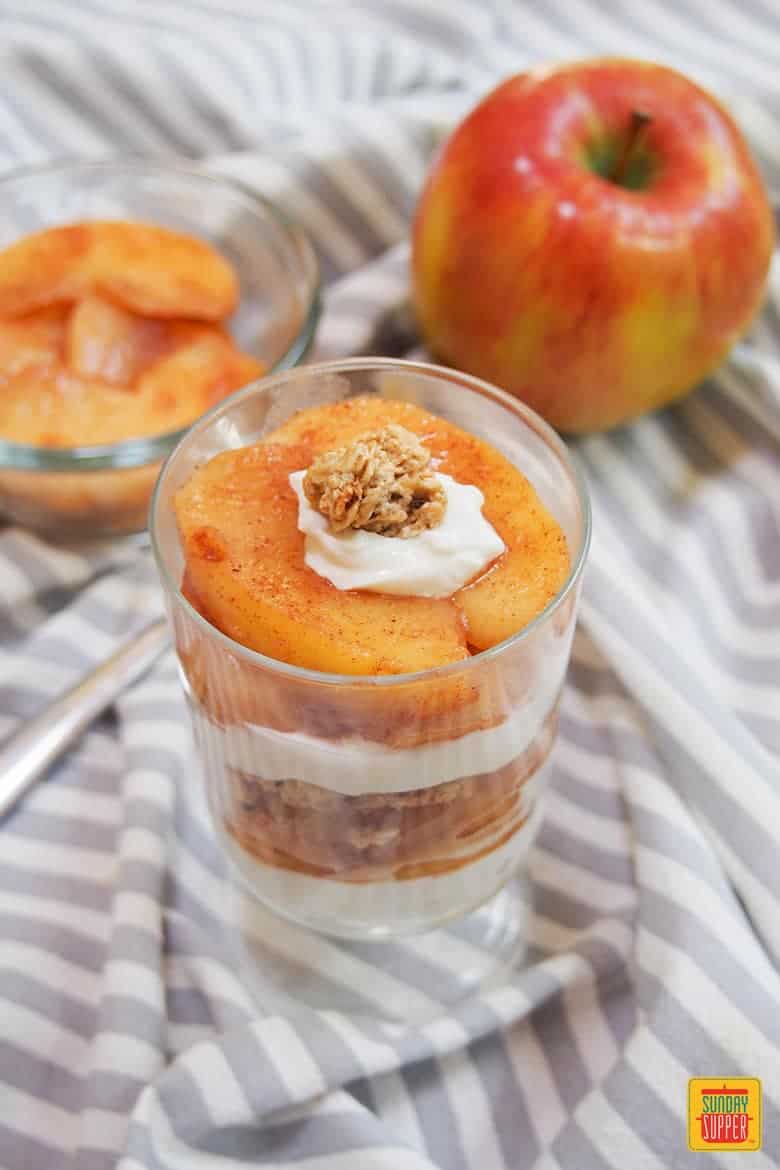 More Fresh Apple Recipes
**** PIN STEWED APPLES to save for later ****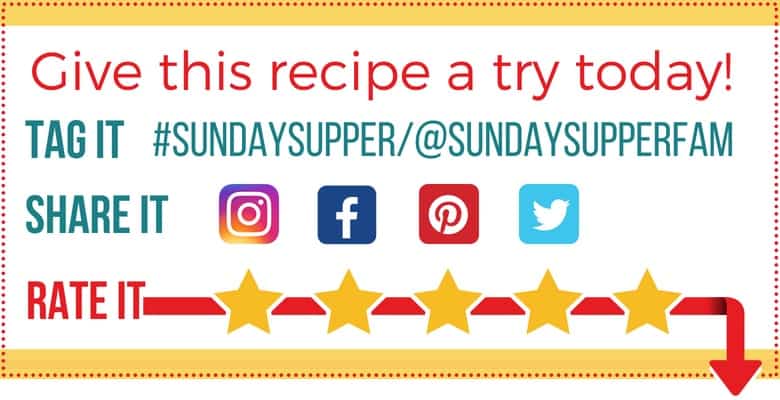 Stewed apples
Stewed apples are easy to make, incredibly versatile to use and a delicious taste of fall.
Course:
Breakfast or Dessert
Keyword:
Fresh Apple Recipes
Ingredients
1

apple

1/2

tbsp

butter

1/3

cup

apple juice

1/2

tsp

lemon juice

1/4

tsp

cinnamon
Instructions
Peel the apple and cut into quarters.

Remove core then either slice or dice the apples - I typically use slices eg for parfait, apple crisp, sauces, but would use diced for muffins.

Melt the butter in a pan over a medium heat, then add the apples and cook a couple minutes.

Add the apple juice, cinnamon and lemon juice then simmer around 5 minutes until the apples are just tender and the liquid has become thick and almost syrup-like. If your apples are a bit tart, you may want to sweeten slightly before you let hem cool.
Recipe Video
Nutrition Facts
Stewed apples
Amount Per Serving
Calories 92
Calories from Fat 27
% Daily Value*
Total Fat 3g 5%
Cholesterol 7mg 2%
Sodium 27mg 1%
Potassium 139mg 4%
Total Carbohydrates 17g 6%
* Percent Daily Values are based on a 2000 calorie diet.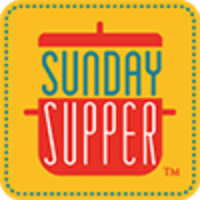 The Sunday Supper Movement is committed to bringing our readers delicious recipes that encourage them to gather and eat together around the family table. Search for your favorite ingredients on our Sunday Supper website. Also check out the Sunday Supper Pinterest boards for plenty more ideas and inspiration.
Sign up for our newsletter to get FREE Sunday Supper recipes delivered right to your inbox!