When the air gets crisp and those hibernation instincts kick in it's time to bring out all the Comfort Food Pasta Recipes. This Pappardelle with the Best Homemade Bolognese Sauce is one for a day when time is on your side. The wide noodles make the perfect vehicle for this rich, savory authentic Italian meat sauce.
This pappardelle pasta with the best bolognese sauce consistently gets five star ratings from everyone in my family. All four of us. Do you have any idea what a miracle that is?!?
Alternative titles to this post included:
No Joke Bolognese Sauce ~ No Joke because if you even attempt to eat it before the four-hour simmer mark the spirits of a thousand Italian grandmas will descend on you with their wooden spoons blazing.
Swear Jar Bolognese Sauce ~ Make sure any children in the house are out of ear shot when you taste this sauce for the first time. Expletives will arise without warning or apology. And you will owe some big bucks to the swear jar. #worthit
Better Than a Sweater Bolognese Sauce ~ Sweaters merely create a barrier between you and the chilly air. This sauce tho? This sauce warms you from the inside out AND makes your house smell like heaven.
Why is this the Best Homemade Bolognese Sauce exactly?
There are a lot of bolognese sauce recipes out there. This one incorporates bits and pieces from my favorites and tries to stay as authentic as possible. It's inspired by Serious Eats (without the chicken livers and fish sauce,) Giada De Laurentiis (but incorporating pork and sticking to the traditional simmer time) and Food Nouveau (with the addition of fresh herbs, bay leaves and tomato paste for some extra umami.)
Some important things to keep in mind when making this best homemade bolognese sauce are:
use a big enough pot that the various liquids will be able to almost entirely evaporate. In the end, the sauce should be mostly meat with a little bit of very thick tomato sauce holding it together.
do your best to dice the onion, carrots and celery (the soffritto) as evenly as you possibly can. Go for the 1/4 inch dice. This is pretty much the only "work" involved in this recipe and the more exact you are the better it will be.
there's no parmigiano reggiano in the actual sauce but if you don't grate some on top before digging in you're senselessly depriving yourself. This is comfort food, after all.
Another bonus to this recipe is that, if you're a family of four (or fewer,) there will definitely be leftovers. And this bolognese sauce only gets better with age. Enjoy!
Hungry for more Comfort Food Pasta Recipes? Try these: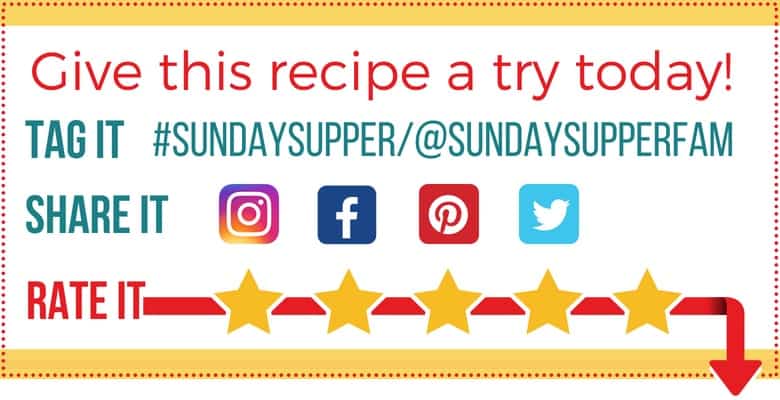 Homemade Bolognese Sauce with Pappardelle Pasta
This Pappardelle with the Best Homemade Bolognese Sauce is one for a day when time is on your side. The wide noodles make the perfect vehicle for this rich, savory authentic Italian meat sauce.
Keyword:
Comfort Food Recipes
Ingredients
1/4

cup

unsalted butter

1/2 stick

1

medium

onion

finely diced

2

large

carrots

peeled and finely diced

2

large

celery stalks

finely diced

3

cloves

garlic

minced

1

Tablespoon

tomato paste

4

ounces

pancetta

diced

3/4

pound

ground beef

3/4

pound

ground pork

1

cup

dry white wine

2

cups

whole milk

1

cup

low-sodium stock

chicken or beef

28

ounce

whole tomatoes

peeled San Marzano tomatoes and their liquid. Tomatoes can be crushed by hand or cut up.

2

bay leaves

1/8

cup

sage leaves

chopped

1/4

cup

flat leaf parsley

chopped

kosher salt

black pepper

freshly ground

1

pound

pappardelle pasta

cooked according to package instructions.
Instructions
Melt butter in a large heavy pot or dutch oven over medium-high flame.

Add onion, carrot, celery, garlic, tomato paste and 1 teaspoon of kosher salt.

Saute, stirring frequently, for about five minutes. If the onion or garlic starts to brown reduce heat.

Add pancetta and continue to cook, stirring frequently, until the vegetables are fairly soft.

Add the beef and pork about a third at a time, allowing most of the liquid to evaporate before incorporating more.

Cook, stirring frequently, until all the pink is gone from the meat, all the liquid is evaporated and you can feel brown bits starting to stick to the bottom of the pot.

Deglaze the pot with the cup of white wine. Make sure you get up all those bits. Then lower the heat so it doesn't start sticking again.

Add milk, broth, tomatoes, 1 teaspoon of kosher salt, a crack of freshly ground black pepper and bring to a boil.

Reduce heat to as low as possible maintaining a very lazy simmer. Add bay leaves, sage and parsley.

Simmer on low, half covered, for four hours, stirring occasionally.

Remove bay leaves.

If the sauce has not completely thickened yet, increase heat slightly and simmer another 15 to 30 minutes with the lid off.

Serve with pasta and a healthy dose of freshly grated parmigiano reggiano.
Nutrition Facts
Homemade Bolognese Sauce with Pappardelle Pasta
Amount Per Serving
Calories 652
Calories from Fat 297
% Daily Value*
Total Fat 33g 51%
Cholesterol 139mg 46%
Sodium 380mg 16%
Potassium 876mg 25%
Total Carbohydrates 53g 18%
Protein 28g 56%
* Percent Daily Values are based on a 2000 calorie diet.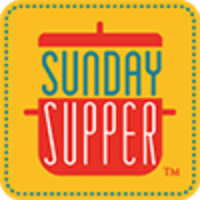 The Sunday Supper Movement is committed to bringing our readers delicious recipes that encourage them to gather and eat together around the family table. Search for your favorite ingredients on our Sunday Supper website. Also check out the Sunday Supper Pinterest boards for plenty more ideas and inspiration.
Sign up for our newsletter to get FREE Sunday Supper recipes delivered right to your inbox!