This post may contain paid links. If you make a purchase through links on our site, we may earn a commission.
My Garlic Butter recipe is the key to making any recipe amazing! Make this easy garlicky recipe in one bowl using only 3 ingredients. Garlic herb butter sauce complements bread, vegetables, meat, pizza, and seafood – you are going to want to use this delicious sauce on everything! It's ready in just 10 minutes!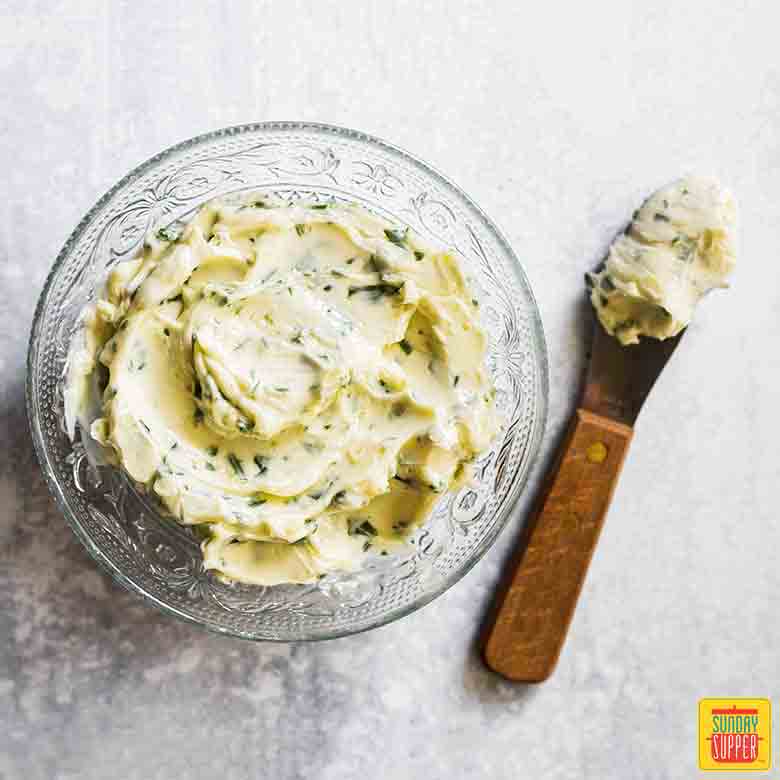 Jump to:
Garlic Butter Sauce
Does it really get any better than an easy garlic butter sauce? You will want to add it to EVERYTHING, trust me!
This recipe is so simple but adds a special touch to any meal no matter what protein you're cooking. The best part about making homemade butter with garlic is that it really is as simple as it sounds.
You can make this easy recipe as either a solid compound butter to top steaks, bread, and more, or use it as a sauce for recipes like pasta or as a dip. It's the perfect recipe if you're on a keto meal plan- it's keto-friendly and makes every meal taste incredible!
I made this garlic butter for my filet mignon. It was truly delicious. No steak sauce needed.

@jequettabess
Garlic Butter Ingredients
salted butter
fresh garlic, finely chopped
parsley, finely chopped
optional, black pepper
How to Make Garlic Butter
Let your butter reach room temperature before you get started. When it's nice and soft, add it to a bowl.
Chop or press garlic and finely chop parsley. Add them to the bowl with the butter.
Mix well until combined. That's it! Perfect homemade garlic butter!
Add it to one of your favorite steak recipes and you will wow your guests!
Garlic Butter Sauce Recipe
If you're making my garlic butter recipe is a delicious sauce, you will have to melt the butter in a saucepan over low heat for 3 minutes. Or microwave for 30 – 45 seconds.
Chop or press the garlic and finely chop the parsley. Add them to the melted garlic.
Mix well until combined.
I love using this delicious garlic butter sauce on my steamed crabs and all seafood recipes.
Garlic Butter Recipe FAQs
Can I use dried herbs instead of fresh ones?
I use 2 tablespoons of fresh parsley in this recipe. But in a pinch, I have used dried parsley and it works perfectly. I just add 2 tablespoons of dried parsley and it turns out just as delicious.
How long does garlic butter last?
It will last up to 2 weeks in the fridge and about 2 to 3 months in the freezer.
How to store garlic butter?
You can store garlic herb butter sauce for a couple of weeks in the refrigerator, or even freeze it to bring out as needed. Store it in the fridge rolled in plastic wrap as a log, or in an air-tight container or baggie.
Garlic Butter Recipes
Garlic Butter for Bread
This is the best garlic spread for bread! The secret to great a garlic bread recipe is to keep it simple – which is exactly what this recipe is!
Follow the recipe, but do not melt the spread. Preheat the oven to 425°F.
Spread onto your favorite bread (baguette or french bread works great) at room temperature. For cheesy garlic bread, sprinkle ¼ cup of mozzarella or Parmesan cheese on top.
Place bread on a baking sheet and bake until bread is toasted and lightly brown approximately 5 minutes.
One of my absolute favorite appetizers to make is this Korean Cream Cheese Garlic Bread.
Garlic Butter Sauce for Pasta
I love using this sauce for pasta. Add it to your favorite pasta, like angel hair, ziti, or linguine, and it will feel like a gourmet meal!
Bring a large pot of water to a boil and add 1tablespoon of salt.
Add your favorite pasta and cook, stirring often, until the pasta is almost done.
While the pasta is cooking, place a large pan over medium heat. Add ½ cup of garlic butter and let it melt. Be careful not to overheat and burn it.
When done cooking, drain the pasta, making sure to reserve ¼ cup of water. Add the pasta to the pan and toss the garlic butter recipe with the pasta and ¼ cup reserved pasta water.
If desired, top with Parmesan, parsley, and additional salt and pepper. Serve immediately, and enjoy! I love this recipe for linguine pasta!
Garlic Butter Recipe for Steak
This recipe makes the perfect butter garlic steak sauce! Garlic compound butter is a perfect pairing for beef and steak is the best way to enjoy it. Let it melt over a juicy steak… there is nothing as delicious!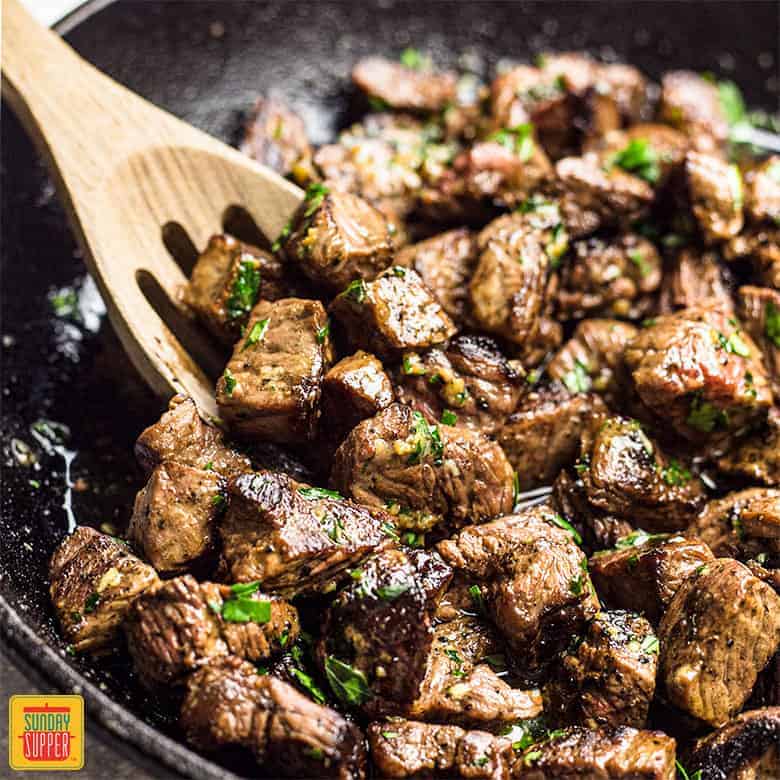 Homemade Garlic Butter for Shrimp
There is nothing more delicious than shrimp with garlic butter dipping sauce!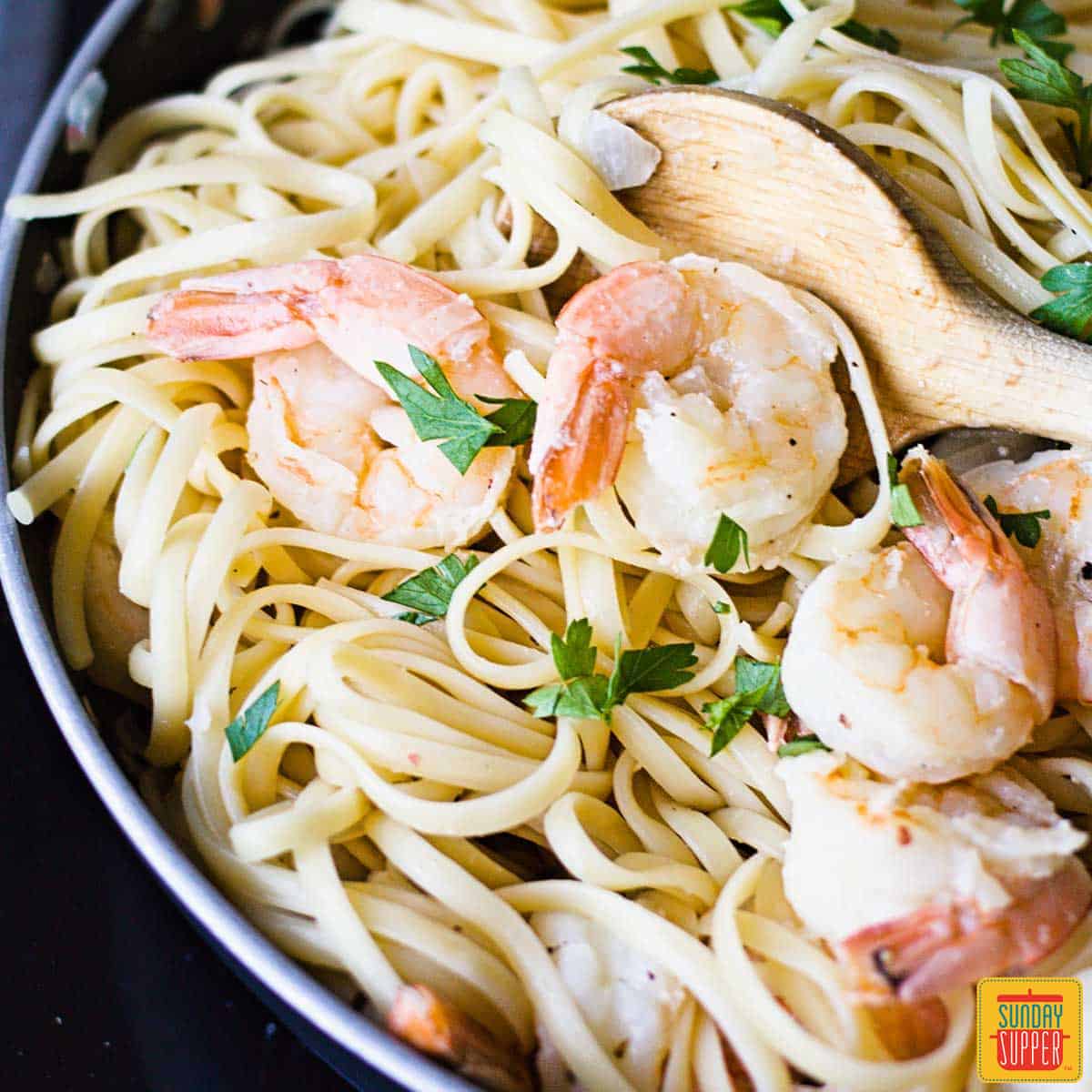 Butter Garlic Sauce for Crabs
Try melting our butter garlic sauce with herbs over seafood for an incredible dinner! I love using this dipping sauce when I make crabs. It is amazing!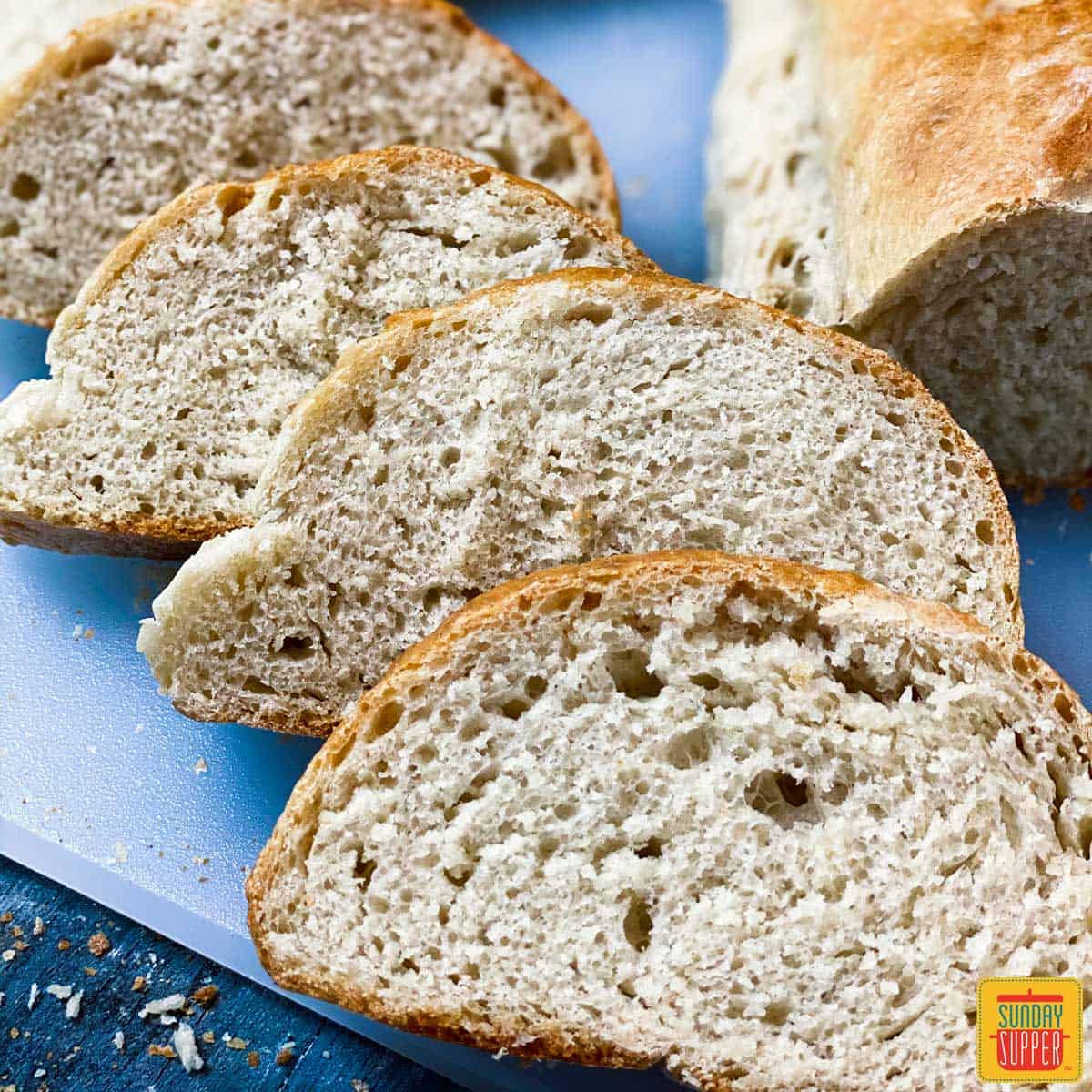 Garlic Butter for Vegetables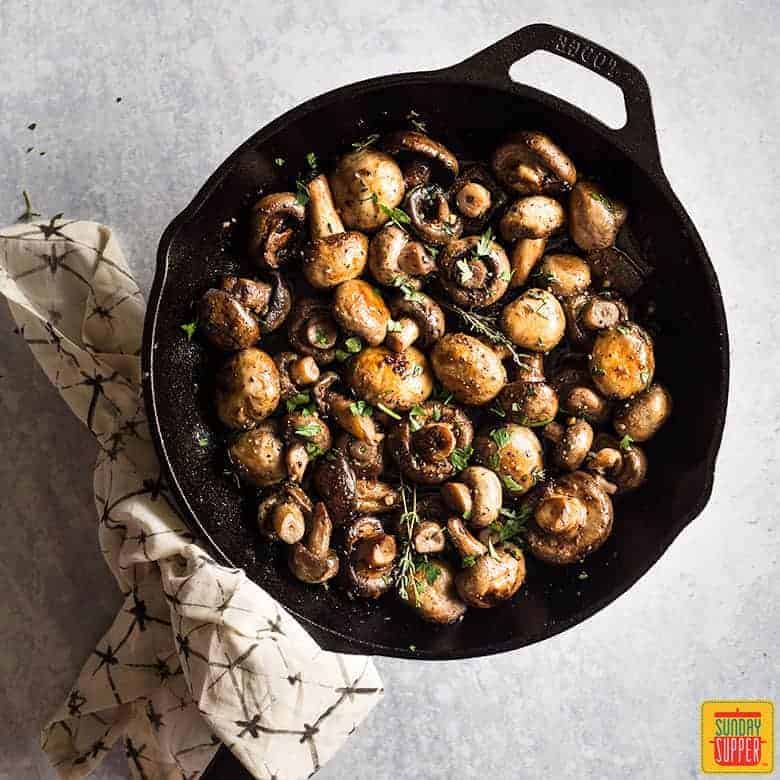 Garlic Butter Pizza
When melted, this recipe makes the perfect garlic sauce dip for pairing with pizza! One of my favorite game-day appetizers is pizza twists dipped in this delicious garlic sauce. The pizza crust is amazing!
My newest obsession is homemade pizza rolls and pizza monkey bread. Both are super easy to make and are so incredibly delicious!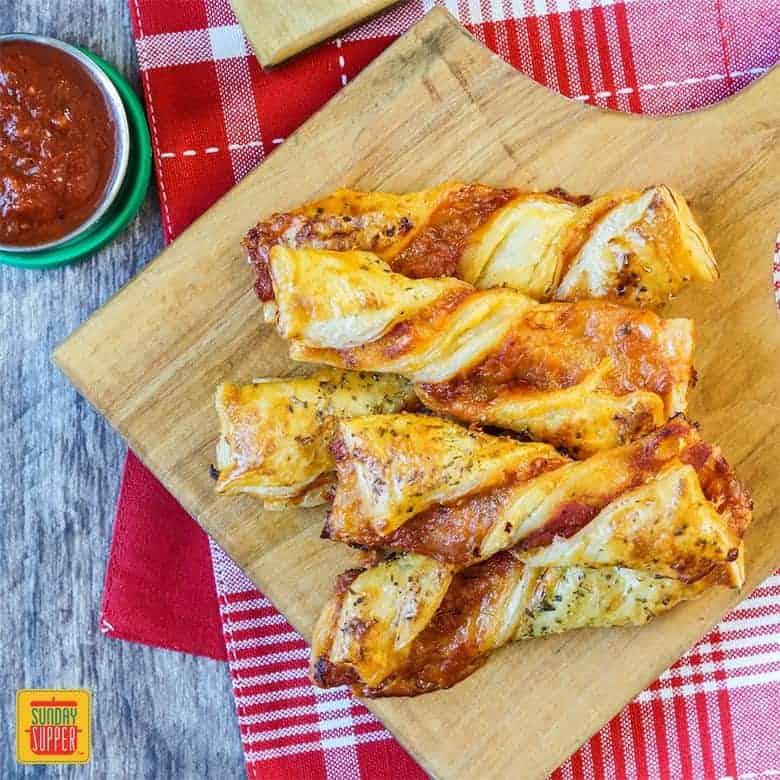 Garlic Butter Chicken and Turkey
Compound butter for turkey is an absolute must-try. All you have to do is make the compound butter and rub the entire turkey with it. This is the absolute Thanksgiving turkey recipe! You won't believe how crispy the skin gets and how much flavor it adds!
You are guaranteed to get the juiciest chicken and turkey recipes!
Garlic Butter Burger
Use this spread on your favorite burgers! It turns your ordinary burger into an over-the-top burger experience. My favorite recipe is this easy Air Fryer Burger. You can use this sauce in any burger recipe.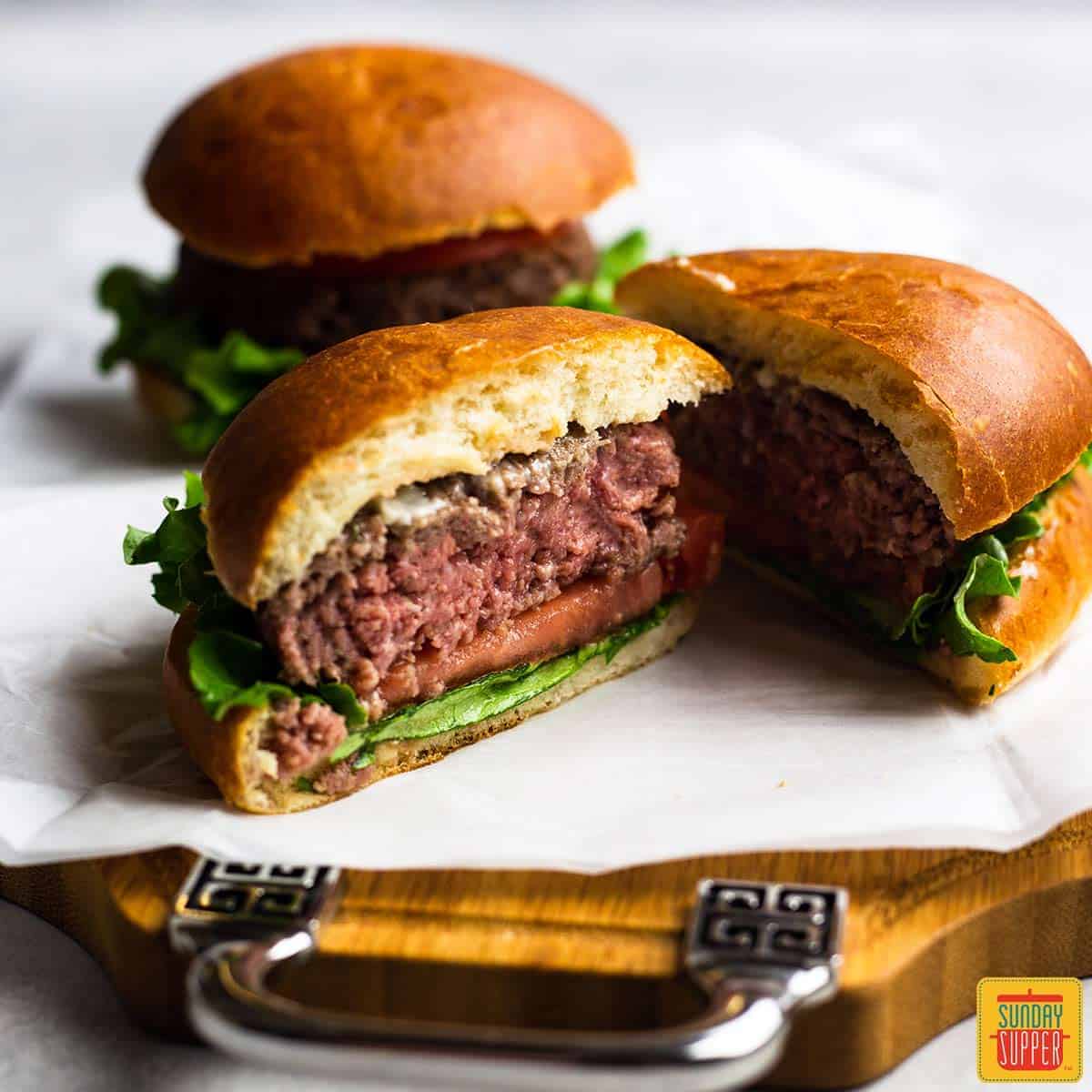 Garlic Butter Potatoes
This recipe is incredible for mashed potatoes. Up your potato game by making garlic butter mashed potatoes with one of our easy mashed potato recipes!
Butter Garlic Salmon
My new favorite way to cook salmon is by adding a dollop of this sauce on top. It is great on grilled salmon, baked salmon, and even sous vide salmon.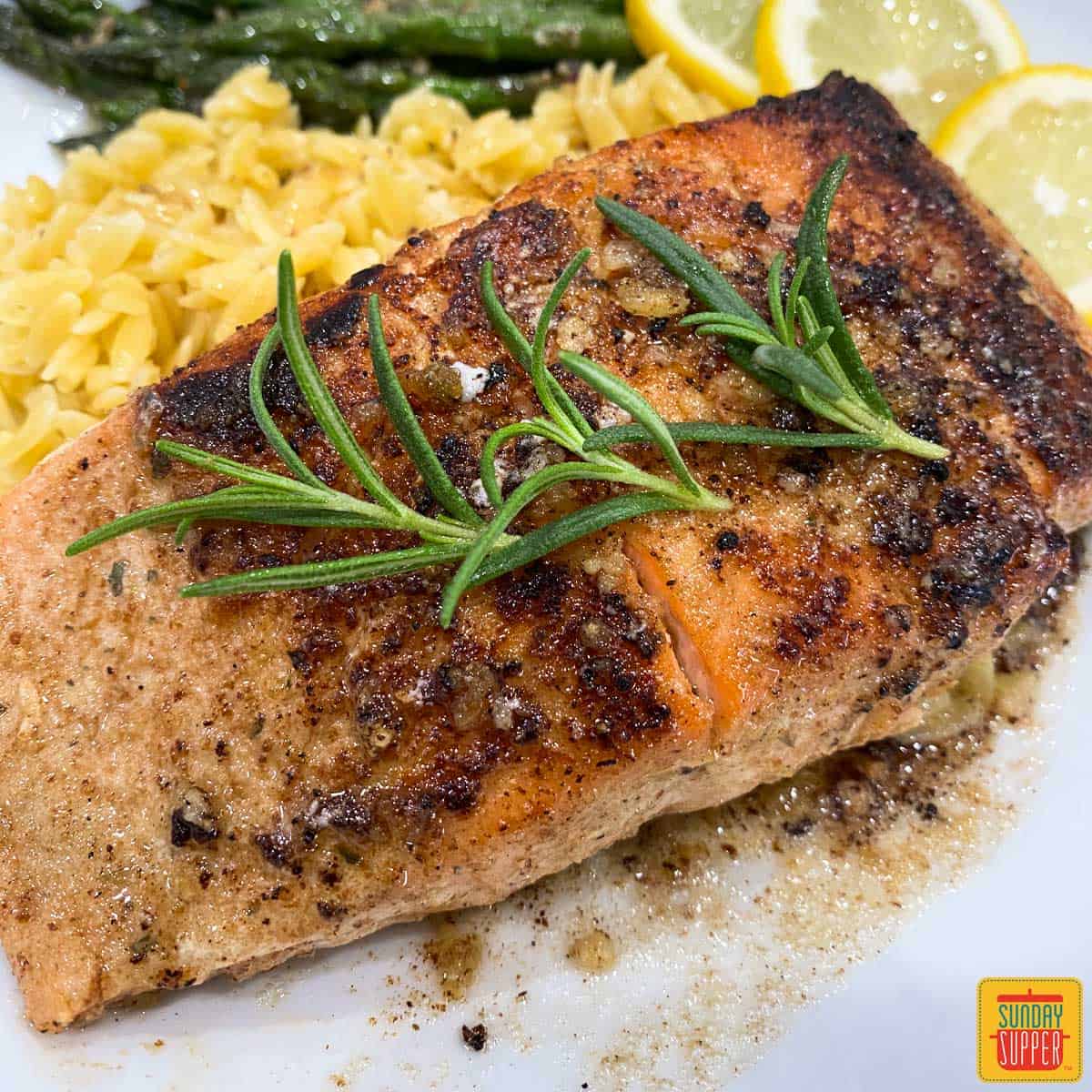 Try our Lemon Butter Sauce Recipe and Compound Butter!
📋 Recipe
Garlic Butter Recipe
Make this EASY Garlic Butter Recipe with just 3 ingredients and one bowl! Garlic herb butter is the perfect complement to bread, vegetables, meats, and seafood. You will want to slather it on everything!
Ingredients
Instructions
In a medium bowl, mix all ingredients until well-combined.

If you are using the recipe as a Butter spread, it will be ready to use. If you are using it as a Garlic Butter Sauce, add to a saucepan and heat on low for 3 minutes or until melted.

Serve with everything from garlic butter steak bites to grilled crab legs, and enjoy!
Notes
Try garlic herb butter on beef, chicken, seafood, bread, vegetables, or in pasta! It's a delicious complement to any meal. It's especially amazing slathered on our Thanksgiving turkey recipe! Find the link at the beginning of the post.
Nutrition
Calories:
102
kcal
Carbohydrates:
1
g
Protein:
1
g
Fat:
11
g
Saturated Fat:
7
g
Cholesterol:
30
mg
Sodium:
101
mg
Potassium:
8
mg
Sugar:
1
g
Vitamin A:
392
IU
Vitamin C:
1
mg
Calcium:
5
mg
Iron:
1
mg
Did you try this recipe?
Tag #SundaySupper on social and leave a comment below!