When you need a quick, light and simple dessert, Sliced Baked Apples are always the best choice. This recipe, apart from being tasty, is also going to make your kitchen smell divine!
When you need a quick, light and simple dessert, Sliced Baked Apples are always the best choice. This recipe, apart from being tasty, is also going to make your kitchen smell divine!
Why are apples so good for you?
Apples are packed with nutrients and antioxidants. They're rich in Vitamin C, dietary fiber and minerals like potassium and calcium too. Additionally, apples offer a healthy dose of pectin which is a natural booster for digestive health. To learn more about why apples are good for you, in addition to how to shop for and store apples, check out our article titled Facts About Apples.
Can I Bake Sliced Apples?
YES! It is so easy to make Sliced Baked Apples! Because the apples are sliced, the whole process only takes about 30 minutes! And that includes peeling and coring the apples too.
How do you make Sliced Baked Apples in the oven?
Core and peel each apple with a sharp knife
Slice apple horizontally (Alternatively you can make vertical slices, it's all a matter of preference)
Layer apple slices in a pan
Sprinkle each apple layer with brown sugar, cinnamon powder and small pieces of butter
When pan is full of apples, put it in the oven and bake the apples until they are soft
Store any leftover baked apple slices in a plastic container in the fridge for 2-3 days.
Reheat before serving so that the butter is nicely melted.
Do I have to use butter to bake sliced apples?
Sliced Baked Apples is the kind of dessert that is full of flavors but at the same time is not heavy at all. In spite of being cooked with butter, it does not contain too many calories. And the butter is exactly what makes this Sliced Baked Apples recipe unforgettably tasty and flavorful. For that reason, I wouldn't recommend you to substitute the butter with any other fat.

Uses for Baked Apples
The best thing about Sliced Baked Apples is that you can eat them as is served directly out of the oven, but you can also use them as an addition to different recipes. For example…
Serve baked sliced apples with vanilla ice cream or even as a cake topping for dessert
For breakfast or brunch top your oatmeal, pancakes, waffles, or crepes with Baked Sliced Apples
Baked Slice Apples also go well sprinkled with crushed cookies or granola as a delicious snack
There are surely more ways to enjoy the delicious Sliced Baked Apples. What is your favorite way to eat them? Please share in the comments below!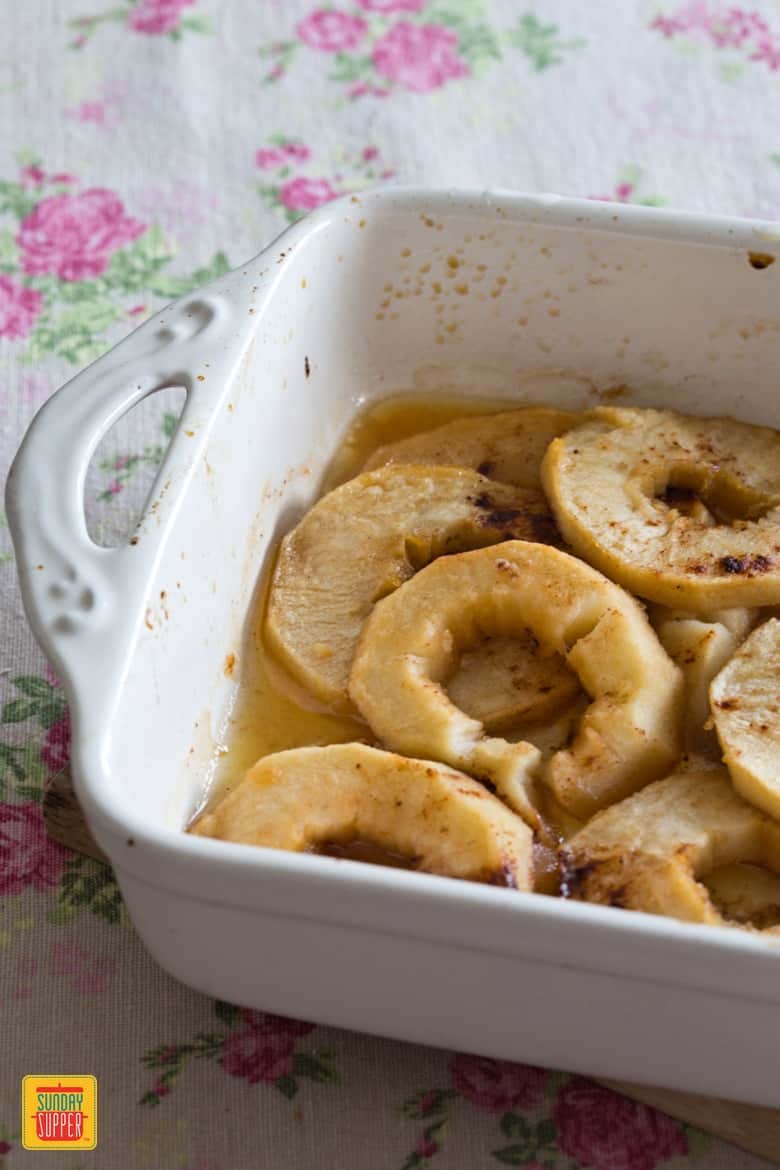 More Fresh Apple Recipes for Everyday
**** PIN SLICED BAKED APPLES to save for later ****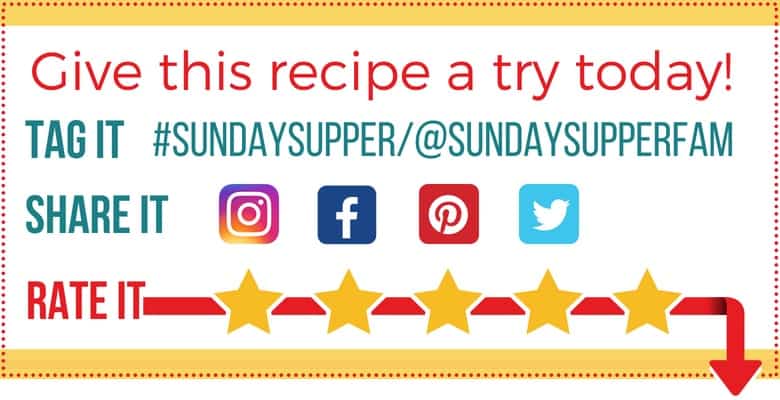 🥘 Ingredients
4

medium

apples

4

tbs

brown sugar

2,5

tbs

butter

(cut into small pieces)

1/2 to 1

teaspoon

cinnamon powder
🔪 Instructions
Core and peel the apples. Slice them horizontally into 4-5 slices each.

Layer the apple slices in a rectangular baking dish, sprinkling each layer with brown sugar, cinnamon powder and pieces of butter.

Bake at 400 degrees F for about 20 minutes or until the apples are nicely soft when touched with a fork. Serve hot or warm.

Keep any leftovers in an airtight container in the fridge. Before serving reheat them in the microwave. Alternatively they can be also heated for in the oven, in a baking dish covered with aluminium foil.
📋 Notes
In this recipe 1 apple calls for 1 tbs brown sugar and about 2 teaspoons butter. The quantity of cinnamon can be adjusted as per your taste. You can use any apple variety. Consider increasing the sugar quantity if choosing apples which are not very sweet, like Granny Smith.
Nutrition
Calories:
101
kcal
|
Carbohydrates:
18
g
|
Fat:
3
g
|
Saturated Fat:
2
g
|
Cholesterol:
9
mg
|
Sodium:
34
mg
|
Potassium:
105
mg
|
Fiber:
2
g
|
Sugar:
15
g
|
Vitamin A:
160
IU
|
Vitamin C:
4.2
mg
|
Calcium:
10
mg
|
Iron:
0.1
mg
Sign up for our weekly newsletter!
Get free recipes delivered to your inbox every week!
Thank you for joining the Sunday Supper family!
Something went wrong.